The Best 2022 Christmas Markets in Brisbane for Presents, Produce and Festive Feels
With markets for plants and French-inspired wares — and stalls by the river, beach and more — there's really no reason to go within a square kilometre of a shopping centre this year.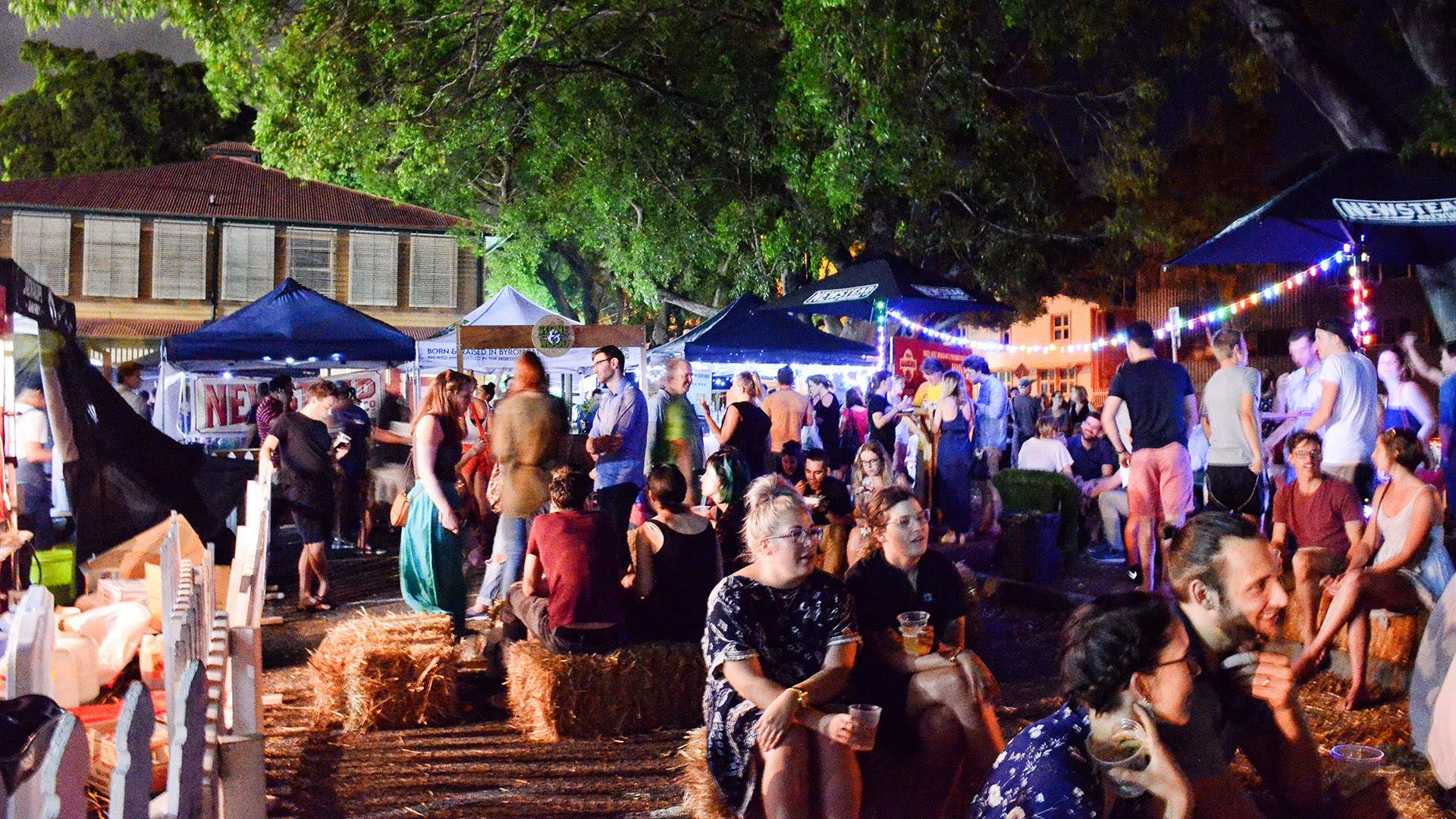 Usually, if you've been to one Christmas market, you've been to them all. But not this year. In the lead up to Christmas 2022, Brisbane is not only bringing back a heap of old favourites, but diversifying its festive offerings.
Along with the usual gourmet packaged produce and knick-knacks, you can hone in on designer goods, presents for your pooch and ceramic pieces. You can also shop beneath a towering landmark, too — or, wander through a bohemian market wonderland. We'll take that over a crowded shopping centre any day.
Arts & Entertainment

Potter around a clay-based showcase, find pottery gifts, sink a few pots at the bar.

Travel & Leisure

Brisbane's month-long Christmas celebrations across the CBD and South Bank include a tinsel tavern and festive jazz lounge.

Travel & Leisure

Celebrate the season with beer, markets, carols, lawn games, a pottery workshop, a margarita bar and an oyster bar at Brisbane's newest riverfront precinct.

Travel & Leisure

Like Etsy but IRL, this local-focused market returns to Brisbane for three days of pre-Christmas browsing and buying — and with over 150 local makers, designers, artists and creators selling their wares.

Travel & Leisure

You'll feel like you're wandering around a festive European-style market hall at this inner-east mix of stalls and food trucks.

Design & Style

The Byron Bay lifestyle is coming to Brisbane for three days filled with stalls, food trucks and glamping inspiration — just in time for Christmas.

Travel & Leisure

Get festive on Cribb Street with artisanal gifts, Christmas dishes and a pop-up bar.

Travel & Leisure

Browse your way through festive stalls under fairy lights — then stop at the North Pole-themed bar.

Travel & Leisure

Trawling the mall isn't your only option when it comes to Christmas shopping.

Food & Drink

Queensland Vegan Markets is getting festive by twilight at Portside.

Design & Style

Spend two days shopping for creative Christmas gifts at QAGOMA.

Travel & Leisure

Browse a heap of stalls for festive gifts in South Brisbane — the road between Hope and Grey streets will even be shut down.

Travel & Leisure

Brisbane's annual French Festival is bringing back its French Christmas market for two festive days.

Travel & Leisure

Do your last-minute festive shopping by twilight, and riverside — while watching a Christmas boat parade.

Travel & Leisure

This northside marketplace is spreading seasonal cheer across its 100-plus stores — and its indoor greenhouse — twice this festive season.

Travel & Leisure

Brisbane Arcade is spilling its Christmas festivities into the Queen Street Mall with a two-day market.

Travel & Leisure

West End's regular markets are getting festive for one big — and jolly — Friday night.

Travel & Leisure

'Tis the season to shop for greenery, pots, ceramics, crafts and more.

Design & Style

One of Brisbane's annual Christmas traditions returns: a big festive market in the middle of King George Square.

Travel & Leisure

Turn your Christmas shopping into a festive dream at South Bank this December.

Travel & Leisure

Shop for fashion, homewares and other festive gifts at this eye-catching Brisbane spot.

Travel & Leisure

Pick up ethically-created, handcrafted items from around the world.

Travel & Leisure

Forget machines — everything at this huge festive market is made by hand.
Tap and select
Add to Home Screen
to access Concrete Playground easily next time.
x