FOOD & DRINK
The Best Things to Do in Brisbane This Weekend
Discover sea monsters at the Queensland Museum, or sip spritzes by the river.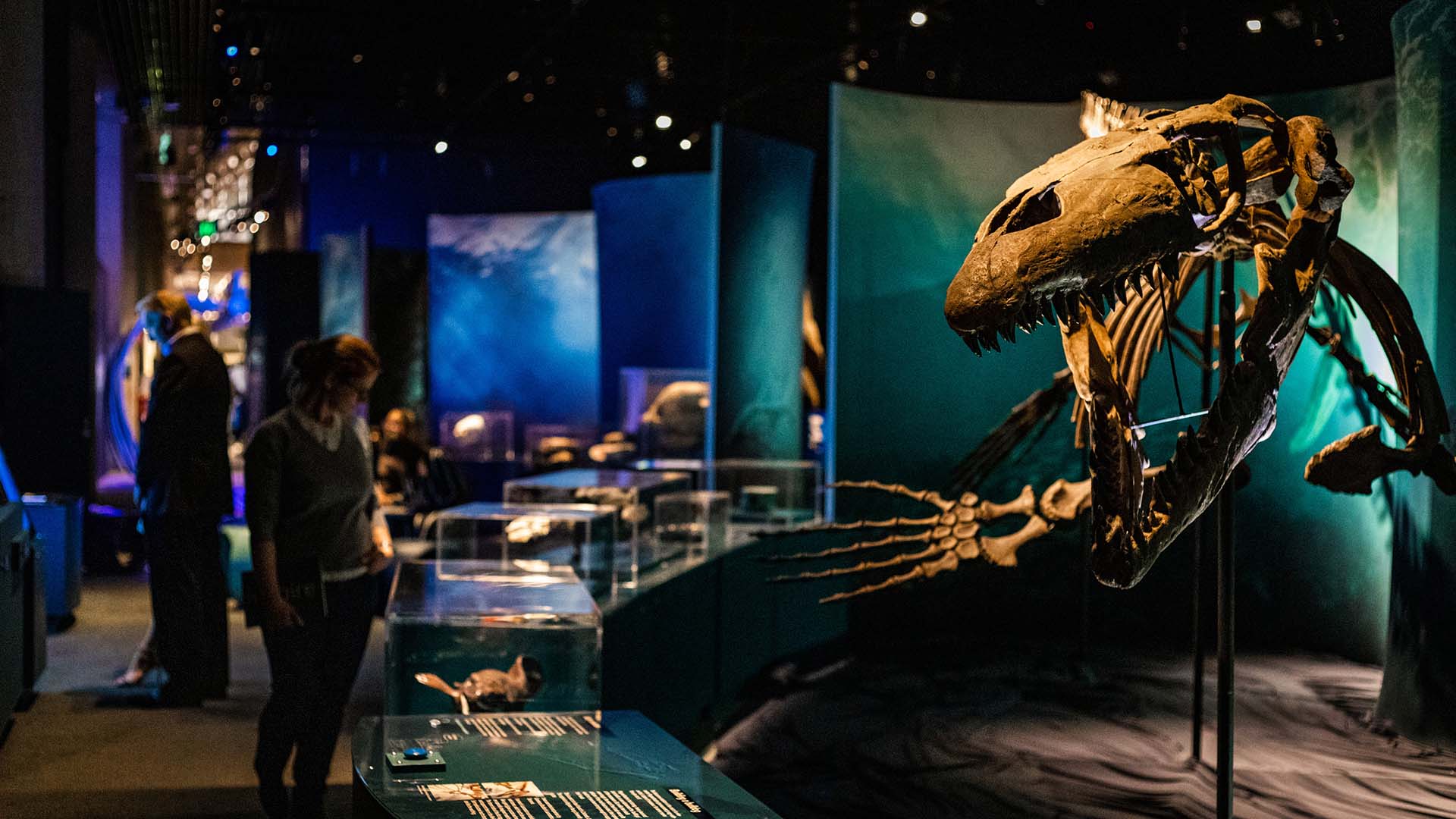 Weekends are precious. You want to make the most of those glorious days devoid of responsibility and overflowing with possibility. Luckily, Brisbane's got plenty happening to make sure you don't spend the days indoors binge-watching Netflix and instead discovering new bars, absorbing art and feasting your way through food markets. Here are our picks of the long weekend's happenings.
Image: Sea Monsters: Prehistoric Sea Predators.
Arts & Entertainment

This five-month exhibition features more than 250 works by the acclaimed photographer and performance artist, spanning his five-decade career.

Arts & Entertainment

Nominated for two Oscars, this compelling and confronting Romanian documentary spirals from a tragic fire to corruption in the country's health system.

Arts & Entertainment

This space-set survival-of-the-fittest thriller brings plenty of other movies to mind, but manages to still feel resonant enough.

Arts & Entertainment

A silent and swaggering Nicolas Cage battles demonic animatronic mascots in this horror flick, which is never as entertaining or out-there as it should be.

Food & Drink

Pair as much pizza as you can eat in three hours with non-stop cocktails at this inner west spot.

Arts & Entertainment

Roam around this citywide outdoor exhibition, find augmented reality treasures and win prizes.

Arts & Entertainment

With remarkable performances from Anthony Hopkins and Olivia Colman and a purposefully puzzle-like approach, this drama about dementia leaves a lasting imprint.

Arts & Entertainment

Bob Odenkirk stars in this 'John Wick'-style action-thriller, sliding into a gleefully OTT film with flair and texture.

Food & Drink

Ten weeks, ten creative schnitzel variations — and a cheeky $10 Wednesday special if you want to sample them all.

Food & Drink

Eat and drink your way through degustations, high teas and cocktails at this foodie festival.

Food & Drink

Keep the warm weather vibes going with spritzes and seafood by the river.

Arts & Entertainment

This fascinating, thoughtful and moving documentary tells an astonishing true tale about an artist confronting the man who stole two of her paintings.

Arts & Entertainment

This paws-versus-claws battle is at its best when it's going all-out on the action and fantasy fronts.

Food & Drink

Welcome to Bowen Hills' returning festival celebrates pink vino and gooey dairy.

Arts & Entertainment

A smash on Broadway since 2017, it's based on the true story of 7000 air passengers who became grounded in Canada after September 11.

Food & Drink

W Hotel is serving up an Easter-themed high tea with cocktails.

Arts & Entertainment

The Museum of Brisbane's latest exhibition explores forced migration and intergenerational trauma.

Travel & Leisure

Brisbane's newest sky-high bar is hosting sunrise and sunset fitness classes.

Food & Drink

Sip your way through mango, watermelon, passionfruit and grape Nerds-flavoured margaritas.

Arts & Entertainment

It's touring a program of 37 films around the country, including twisty thrillers, engaging love stories and a movie inspired by Céline Dion.

Travel & Leisure

Because you can tap, tap, tap your way around a themed mini golf course at Easter, too.

Food & Drink

Add some drag, games and sing-alongs to your bottomless brunch.

Food & Drink

See out the weekend at Brisbane's newest overwater bar.

Food & Drink

End your weekend with drinks and live music on a South Bank rooftop.

Arts & Entertainment

The Brisbane-exclusive exhibition features interactive experiences — and the world's oldest motorbike.

Food & Drink

Fortitude Valley's 24-hour bar and eatery gets into the boozy brunch game.

Arts & Entertainment

Peer at ancient creatures from the deep — and their fossils — across more than 70 exhibits.

Arts & Entertainment

This new outdoor exhibition splashes artworks about Brisbane across the city's public spaces.

Arts & Entertainment

Survey the work of an influential German art school — and the designs it inspired.
Tap and select
Add to Home Screen
to access Concrete Playground easily next time.
x