TRAVEL & LEISURE
How to Spend a Weekend in the Heart of Sydney on a Budget
Head to aperitivo hour to sip $5 negronis and create your own pub (or brewery) crawl through the city.
How to Spend a Weekend in the Heart of Sydney on a Budget
Head to aperitivo hour to sip $5 negronis and create your own pub (or brewery) crawl through the city.
in partnership with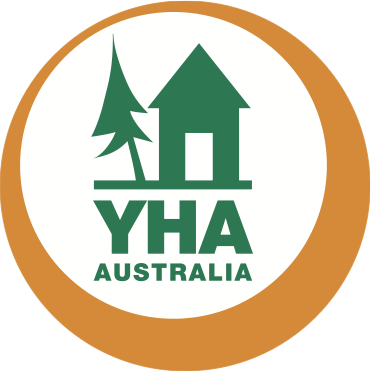 Ah, Sydney. The pearl of the Australian east coast, known for its glittering harbour, awe-inspiring architecture and breathtaking natural beauty. Unfortunately, it's also known for its hefty price tag. Sydney is expensive, we won't beat around the bush – but fortunately, there are plenty of ways around it. To give you the best of Sydney on a shoestring budget, we've teamed up with YHA Australia to bring you the best tips on how to see, eat and drink your way through the city on the cheap — starting with where to stay.
Sydney Central YHA makes for an ace home base; with a rooftop pool and sauna, it's a well-situated spot to chill out after a day of traipsing around. There are frequent rooftop parties, $5 wine and cheese on Friday nights, $1 sausage sizzles on Mondays and Thursdays and even a new bar below the hostel pouring $8 pints.
Plus, the hostel offers private ensuite rooms, as well as exclusive use of multi-share rooms if you're travelling with a group. So if you're up for the conviviality of staying at a hostel but not for sharing your sleeping space, you can get the best of both worlds.
Now that you know how to stay in the heart of Sydney without clearing out your bank account, read on to discover some more penny-pinching tips for eating, drinking and playing your way around the city.

LACE UP YOUR SNEAKERS FOR A WALKING TOUR — FREE
You don't have to spend a fortune to appreciate Sydney's manmade glories; you get the best views of the Opera House and Sydney Harbour Bridge from a distance. Walking tours are the best way to not only see the city but also to learn about the history and culture the present-day city was born from. I'm Free Walking Tours has a thorough Sydney Sights amble through the heart of the city, covering everything from colonial history to the best shopping districts. It's free, but you are expected to tip what you think the guide was worth when the tour concludes. Sydney Central YHA also runs a city walk at 10.15am and 2.15pm on Monday and Wednesday, and if you're craving that salty breeze, a Coogee to Bondi Beach walk at 11am on Thursdays.

TAKE TO THE BACKSTREETS TO FIND AUTHENTIC STREET FOOD — VARIES
Sydney Central YHA is perfect walking distance to some of the best street food Sydney's Chinatown has to offer. Chinese Noodle House on Quay Street is a solid favourite with students and city workers alike due to its BYO status and delicious but oh so cheap dumplings. Order the classic: the pork and chive pan-friend dumplings, and don't forget the sticky special-braised eggplant. Another local gem is the spicy white cut chicken at Two Sticks, Sydney's first Yunnan-style Chinese restaurant. The chicken and rice dish is a steal at $6.20 and will fill you up for an afternoon of exploring. Then there's Spice Alley just a few paces from the hostel. Also BYO, this hidden strip is full of eats from across Asia — from Vietnam to Malaysia, Singapore to Japan.

VISIT LOCAL WATERING HOLES ON A DIY PUB CRAWL — VARIES
There's no better way to get to know a city and its people than to learn what — and how — they drink. And with pub-lined suburbs like Newtown, Surry Hills and Paddington, you'll have no issues finding a few pubs to help you do as the locals do. From Sydney Central YHA, we suggest heading to The Lansdowne to start a crawl from Chippendale to Newtown. With live music and a pizzeria inside, this pub will set a festive mood for the rest of your trek. From there, you'll encounter The Rose (just off City Road on Cleveland Street), then following City Road as it becomes King Street, you'll find a pocket of pubs, including the Newtown Hotel, The Courthouse, The Bank, The Union and Sydney Park Hotel at the end of King Street (get the fried chicken burger) — and that's not naming all of them. Plus, you could veer down Enmore Road after The Bank instead to find even more watering holes like The Duke and The Warren View.
And while a lot of these inner west pubs pour many a local craft beer, Newtown is the gateway to the city's independent breweries. So, you could skip the pubs and go straight to the source on a DIY brewery crawl to the likes of Young Henrys, The Grifter and Batch Brewing.

EXPLORE THE MANY OUTDOOR MARKETS OF SYDNEY — VARIES
Weekends in Sydney are made for strolling through its many, many markets. You could very well spend an entire weekend going from one to the next. Kicking off on Friday, The Rocks holds a 'foodie' market featuring cuisines from all over — from arepas to gozleme to okonomiyaki. Then Haymarket follows suit with a weekly Friday night market on Dixon Street where you can bounce from one hawker-style stall to the next, feasting on dumplings, takoyaki (octopus balls) and the famous (and super cheap) custard puffs at Emperor's Garden. On Saturday morning, there's a whole slew of markets you can hit. Go for vintage finds at Surry Hills Market (held every first Saturday of the month), snag souvenirs at the weekly Glebe Markets, seek out fashionable threads at Paddington Markets and grab goods for a gourmet picnic at Carriageworks Farmers Market, also both weekly. And on Sunday, make tracks to Bondi where you'll find wares from local designers and craftspeople right next to the beach every week.

STROLL THROUGH A WORLD OF FLORA AT THE BOTANIC GARDENS — FREE
No matter what time of year you visit, you should plan some outdoor R&R at Sydney's beautiful Royal Botanic Gardens. Over 200 years old and Australia's oldest scientific institution, the gardens begin in the heart of the city and stretch to the harbourfront. One moment you're admiring the diverse range of cacti, roses, native flora and even carnivorous plants, next you've stumbled upon the harbour. Time it well, and you may experience one of the city's stunning sunsets backdropping the Opera House and Harbour Bridge.
If you're interested in learning the history of the gardens and how thousands of agricultural species came to be on our island continent, join one of the free guided walks that run daily. Or learn about the heritage and culture of the Cadigal people — the original owners of the city land — on the Aboriginal Heritage Tour.

SEEK OUT AN APERITIVO HOUR — FROM $5
You may be travelling on a shoestring, but that doesn't mean you can't eat well. If you want to hit a top eatery but don't want to fork out top dollar, make tracks to an aperitivo hour. While dinner at Sydney's beloved Hubert may remain on your bucket list for a splashier trip, you can still get a taste of the French bistro between the hours of 4pm and 6pm, Monday to Saturday. Grab a seat at the bar and order from the apéritif menu, offering very affordable $5 croque monsieurs, $5 chicken liver parfait, $10 burgers, $10 negronis and $5 wine, beer, sake and G&Ts.
At The Dolphin Hotel's wine room, every Sunday to Thursday from 5–7pm, you can sip wine and beer and eat Italian-inspired snacks for just $5–7. And keeping with the Italian theme, Maybe Frank in Surry Hills offers $10 cocktails and $10 mini pizzas Wednesday to Sunday till 6.30pm. Then there are the oyster happy hours you'll find throughout Sydney. Oysters may seem like a wallet-busting item, but several spots serve 'em fresh from just $1 each including The Morrison in the CBD, The Roosevelt in Potts Point and Gunther's Dining Room in Redfern.

VISIT SOME NEIGHBOURHOOD GALLERIES — FREE
Yes, the Art Gallery of NSW and MCA are free and a treat to stroll through, but they aren't the only free art galleries worth a visit. Tucked away in the backstreets of Chippendale, you'll find many a small gallery featuring works by local and international artists. One of the most notable is the White Rabbit Gallery, housing the biggest collection of contemporary Chinese art in the southern hemisphere. It focuses on work designed after the year 2000 — and isn't for the faint-hearted. Exhibitions can be confronting, but all the while thought-provoking. After, walk a few blocks in any direction, and you'll find several small galleries featuring Australian and international works in several media, including Galerie Pompom, Nanda\Hobbs, Harrington Street Gallery and Goodspace Gallery at The Lord Gladstone pub.

HAVE A CLOSE-UP GEEZE AT THE OLD COATHANGER — $10 WITH YHA AUSTRALIA
Translation: feast your eyes upon the nuts and bolts of Sydney Harbour Bridge and get one of the best viewpoints in the city. From the Pylon Lookout, you can see the iconic bridge from above as well as catch sweeping views of the city, the surrounding harbour and out toward the headlands. Plus, these high-up sights cost a fraction of the price of climbing the bridge itself. And with YHA Australia, you can take in a 360-degree view of the city for just $10. At the Pylon Lookout, you can take your own camera and visit the museum, where you'll learn about the bridge, its nine-year construction and the engineers, designers and construction workers who brought it to life.

Let YHA Australia help you explore more of Australia without breaking the bank. Plan a trip to Sydney (or Melbourne or Brisbane) and book a stay right in the middle of the city with YHA Australia.
Top image: Royal Botanic Gardens via Destination NSW.
Published on June 25, 2019 by Caitlin Morahan