Five Romantic Brisbane Date Ideas for This Week From Budget to Blowout
This week, you and your date can enjoy festive-themed mini golf, pasta out of a cheese wheel and a Brisbane icon's big birthday party.
Tired of the classic movie and dinner date night combo? Us too. That's why we're always on the hunt for new things to do, scouring the city for not-boring Brisbane activities — ones that are guaranteed to take your next date way beyond done-before beers at the pub.
Whether you're taking someone on a second date or doing your 100th with your significant other, we've got some killer (and, yes, cute) ideas for dates to go on this week, no matter how much money you've got to spend. And, with Halloween upon us, we've kept to the theme as well.
Just think of us as your cultural wingman. You're welcome.
FREE

PUT YOUR MUSIC OBSESSION TO GOOD USE
Stones Corner's Shady Palms has just the activity for you and your other half's Friday night, especially if you're both always glued to your playlists. And if you guessed that it's giving a game your nan probably plays a musical twist, then that's a bingo.
At Musical Bingo, you don't just wait for someone to tumble a sphere of balls, pick out a number and make a bad joke. Instead, you'll hear bits and pieces of songs, and then match them to the ones listed on your bingo card.
Running from 7pm every fortnight — including on Friday, December 9 — it's as simple as it sounds. Keen to both face and match the music? You're more than catered for.
Entry is free, with no registrations required and there are prizes up for grabs — two $50 Shady Pines vouchers, in fact. And yes, given the nature of the night, we're guessing there'll be sing-alongs.
UNDER $50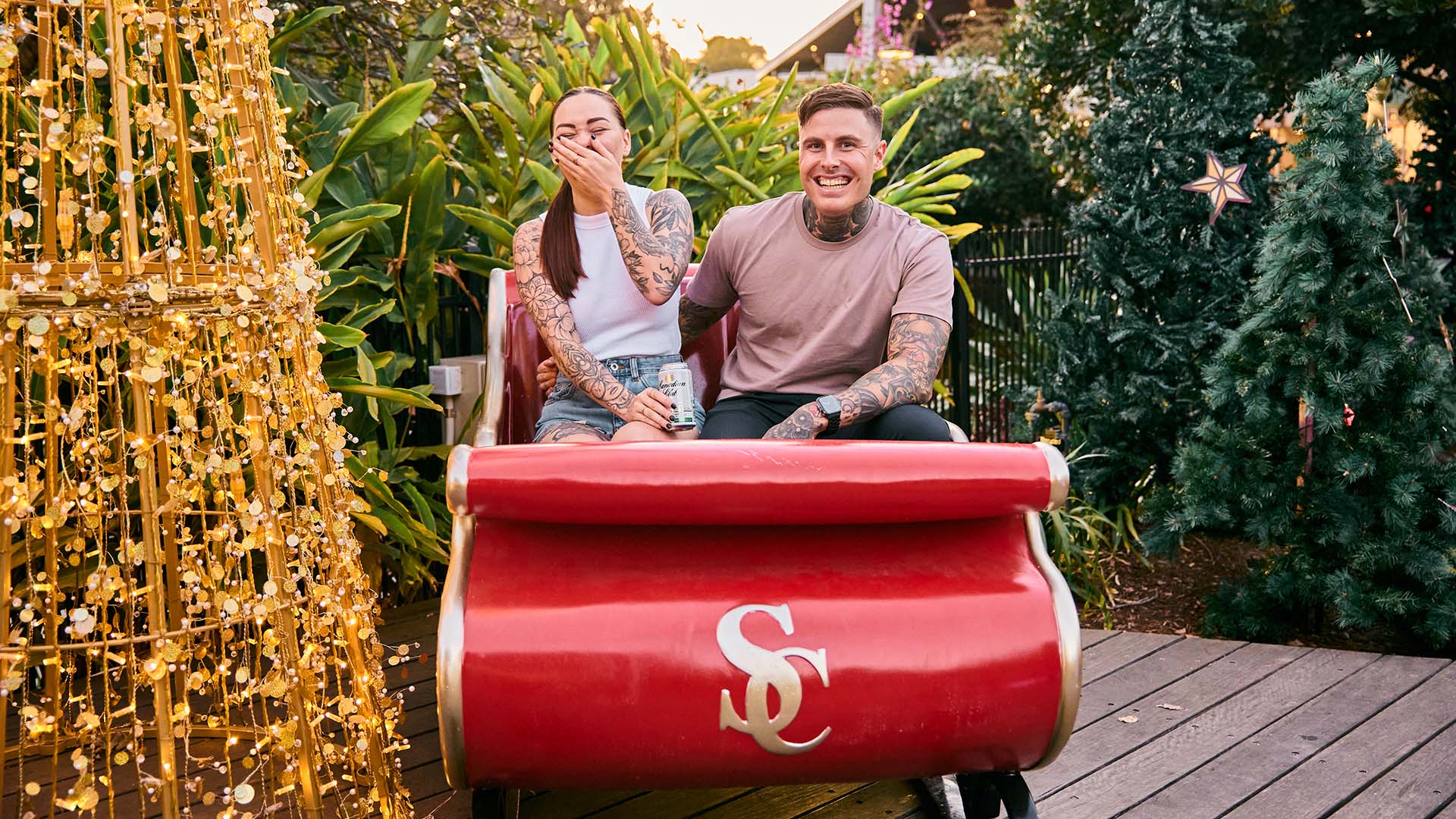 TAP, TAP, TAP YOUR WAY AROUND A FESTIVE PUTT-PUTT COURSE
Spending time with your special somone, exchanging gifts, enjoying hearty feasts and the boozy sips that go with them, decking the halls with boughs of holly, singing jolly carols: they're all tried-and-tested ways to celebrate the festive season. But sometimes, you just want to get tap, tap, tapping around a mini golf course, competing against your date for putt-putt supremacy — and you want it to be Christmas-themed, too.
Across the merriest part of 2022, the above situation is about to become a reality at Victoria Park's mini golf course. Head along until Tuesday, January 3, where you'll find bells, bows and twinkling lights — plus holly, giant candy canes, trees and decorations aplenty, and everything else festive that the venue can think of.
Different sections of the 18-hole site are designed around ideas like Chrissy Down Under, Santa's mailroom and Christmas morning — plus there'll be a festive feast fairway, The North Pole and a 'deck the halls' hole.
Find out whether you're naughty or nice at Christmas Putt Putt from 6am–10pm Sunday–Thursday and 6am–11pm Friday–Saturday — which means that you can stop by on your way to work, during your lunch break or after quittin' time as well. If you drop by post-6pm, you'll take to the green beneath Christmas lights, naturally.
UNDER $100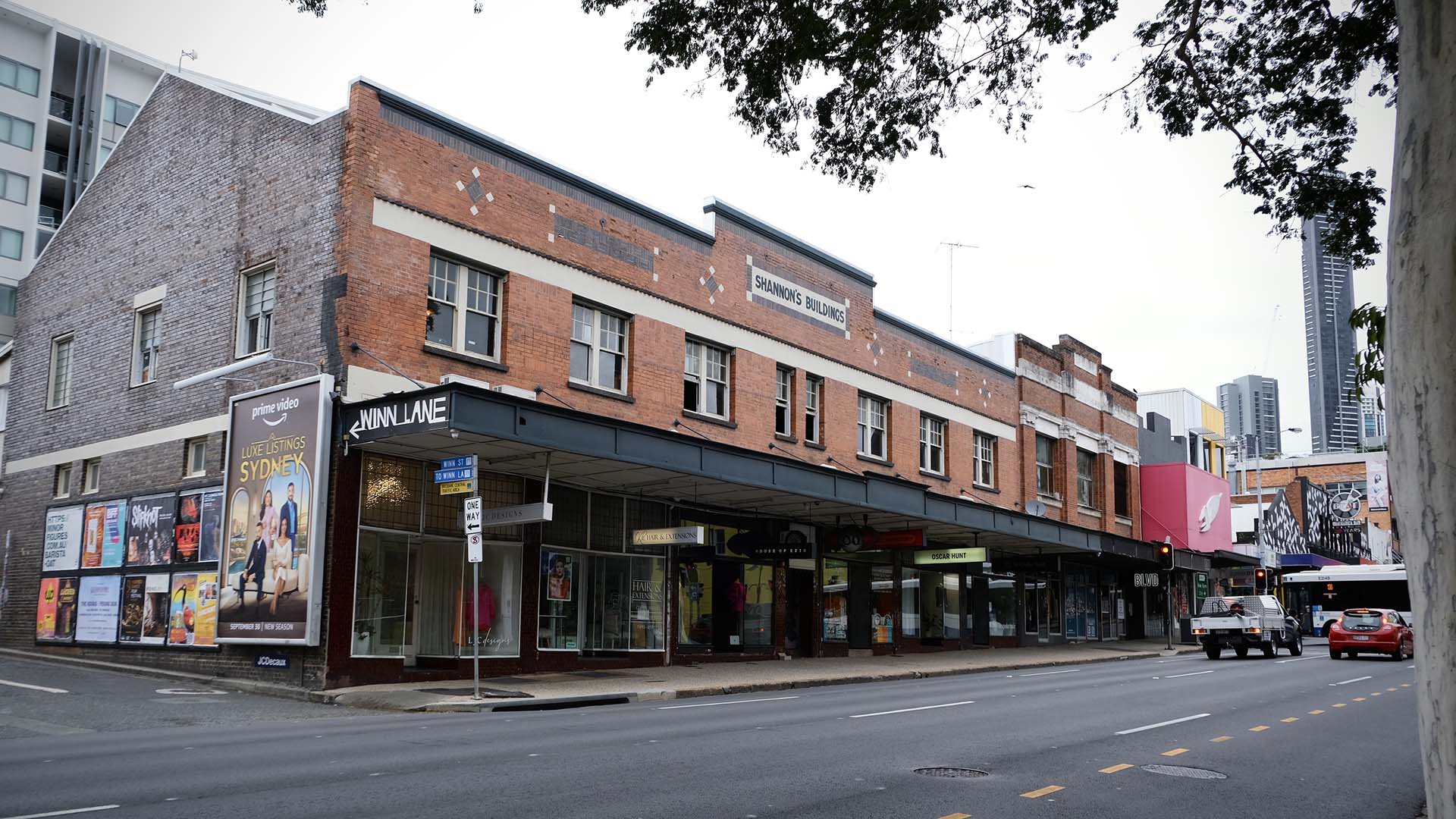 CELEBRATE A BRISBANE ICON'S TENTH BIRTHDAY
For the past three decades, catching live tunes at The Zoo has been a Brisbane staple, with local favourites like Resin Dogs and Screamfeeder, Aussie greats such as Nick Cave and Silverchair, and international acts including The Pixies and The Black Keys all taking to its stages. It really has been 30 years of such gigs, with the venue launching back on December 11 in 1992. Obviously, that's something worth celebrating.
Whether you're keen to mark the occasion by enjoying what The Zoo has always served up best — bands, bands and more bands — or you're eager to get nostalgic, there's something on the venue's The Zoo Turns 30 lineup until Sunday, December 11 for you and your favourite person. That includes the venue's birthday art show, which will exhibit photographs and memorabilia captured and collated over the past 30 years, and also act as a reunion of past and present Zoo crew members. Plus, Ben Ely will perform, as he has at The Zoo countless times before.
Airlock Studios will present an evening of tunes, with the studio established by Powderfinger's Ian Haug — a former Zooie himself — bringing in The Predators alongside a lineup of fellow Queensland talent. These festivities aren't all about The Zoo's (and Brisbane's) history, however, with one big gig dedicated to up-and-comers.
That said, another regular old favourite, Dub Sessions, will make a return — and there's a The Zoo OG All Stars show that'll feature the aforementioned Resin Dogs and Screamfeeder (of course), and plus Regurgitator and Butterfingers. And, wrapping it all up is Why I Love The Zoo, a spoken-word session where 12 friends of the Zoo have been asked to commit their affection for the place to paper. Among the list: Clarke, Curran, Haug, Butterfingers' Eddie Jacobson, Screamfeeder's Kellie Lloyd and Violent Soho's Luke Henery.
UNDER $150

ENJOY A FEAST OF PASTA OUT OF A CHEESE WHEEL
There's no shortage of cheesy places in this food-loving town of ours, much to every dairy lover's delight. But King Street's Il Verde just might be the cheese haven of Bowen Hills — once a month at least.
Before the pandemic, the King Street spot would regularly serve up pasta from a parmigiano-reggiano cheese wheel. In fact, doing just that helped put the eatery on Brisbane's culinary map. Now, that delicious dish is back and tempting in diners on the first Wednesday of every month, including on Wednesday, December 7.
Unsurprisingly, the venue is calling this tasty feast Take the Wheel. And, that cheese wheel pasta, which is served straight out of the wheel at your table, is just one part of the three-course $55-per-person feast.
You and your date will also get polenta chips and wood-fired focaccia to start with, plus seasonal panna cotta served for dessert — and a house wine or schooner of beer as well. Bookings are a must, for sittings between 5.30–7.30pm.
ONE BIG BLOWOUT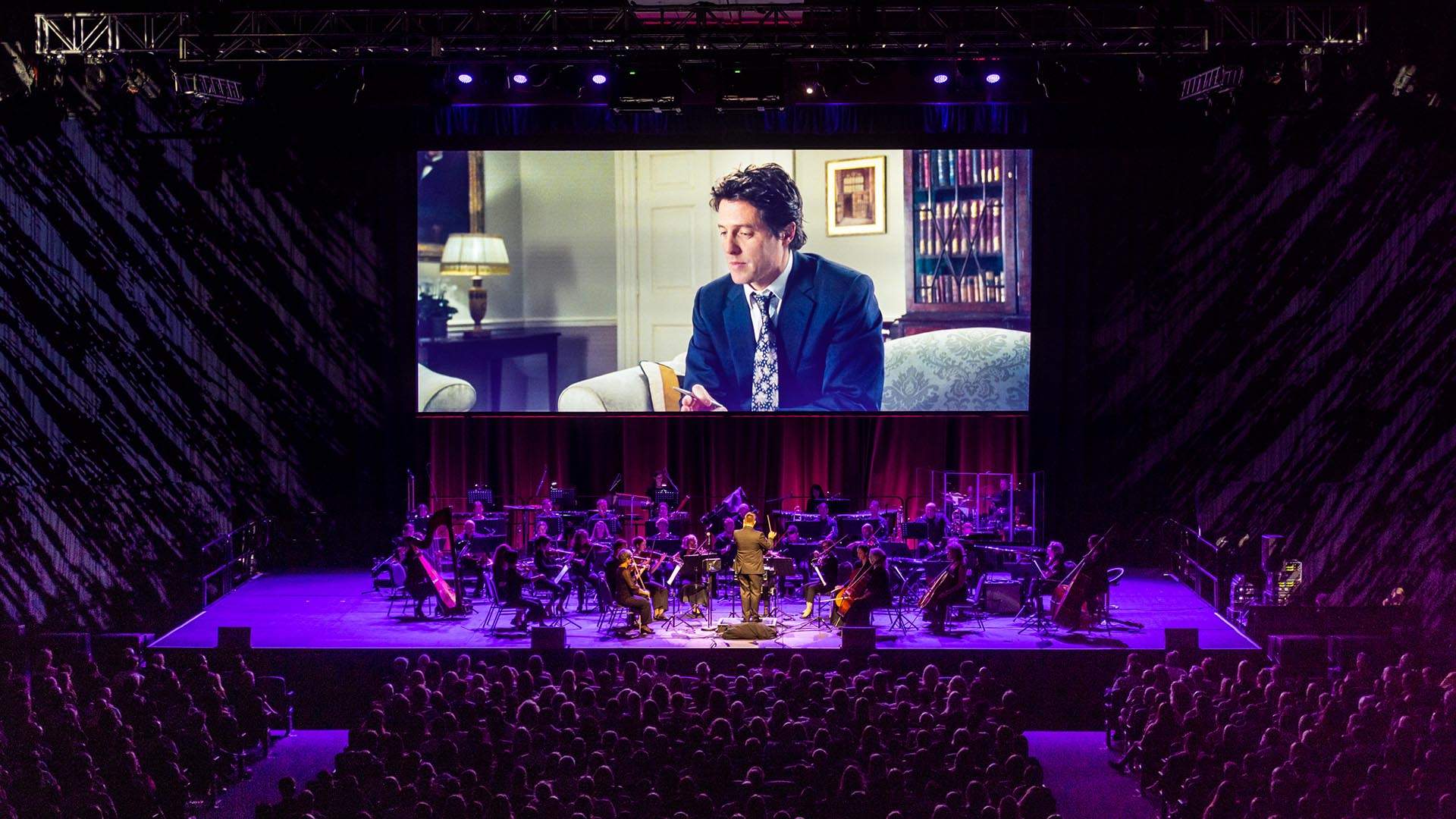 REWATCH 'LOVE ACTUALLY' WITH A LIVE SOUNDTRACK
When the end of the year hits, do you and your plus one get 'Christmas is All Around', as sung by Bill Nighy, stuck in your heads? Have either of you ever held up a piece of cardboard to tell the object of your affection that, to you, they're perfect? Does your shared idea of getting festive involve watching Hugh Grant, Liam Neeson, Colin Firth, Laura Linney, Alan Rickman, Emma Thompson, Keira Knightley, Rowan Atkinson and Martin Freeman, all in the same movie?
If you answered yes to any of the above questions, then you clearly both adore everyone's favourite Christmas-themed British rom-com, its high-profile cast and its seasonal humour. And, you've probably watched the beloved flick every December since it was first released in cinemas back in 2003. That's a perfectly acceptable routine, and one that's shared by many. But this year, you can do one better.
A huge success during its past tours of the UK and Australia (to the surprise of absolutely no one), Love Actually in Concert is returning in 2022 to make this festive season extra merry. It's exactly what it sounds like: a screening of the film accompanied by a live orchestra performing the soundtrack as the movie plays.
To the jolly delight of Brisbanites, it's heading to the Great Hall at the Brisbane Convention and Exhibition Centre at 4pm on Saturday, December 10. Here, you'll revisit the Richard Curtis-written and -directed film you already know and treasure, step through its interweaved Yuletide stories of romance, and hear a live orchestra play the movie's soundtrack. And, yes, Christmas (and love) will be all around you.
Introducing Concrete Playground Trips
Book unique getaways and adventures dreamed up by our editors