TRAVEL & LEISURE
Neuron Mobility Is Giving Away Free E-Scooter and E-Bike Trips to Get to Vaccination Appointments
The e-transport operator is putting $100,000 towards giving 10,000 Australians free trips to get the jab.
For the past few years, lime-coloured e-scooters have been popping up on Brisbane's streets. Since 2019, Neuron Mobility's orange-hued versions have been as well — and since just last week, its e-bikes have been rolled out across the city, too. That's handy if you need to get across town; however, the Singapore-based company wants you to use its vehicles for more than just hopping from one place to another. To be specific, it wants you to take a trip to get vaccinated.
Today, Friday, July 30, Neuron has just announced a $100,000 giveaway, offering free rides to 10,000 Australians who are on their way to and from getting the jab. There's $10 on offer per person, with the deal available in all locations that the company operates in. That includes Brisbane, obviously, as well as Bundaberg, Townsville, Adelaide, Darwin and Canberra.
To get the deal — which can be used on both e-scooters and e-bikes — you'll need to first download the Neuron app. From there,  follow the vaccination promotion prompts to score your $10 ride coupons, which can then be used for one round trip to a vaccination centre, GP or hospital.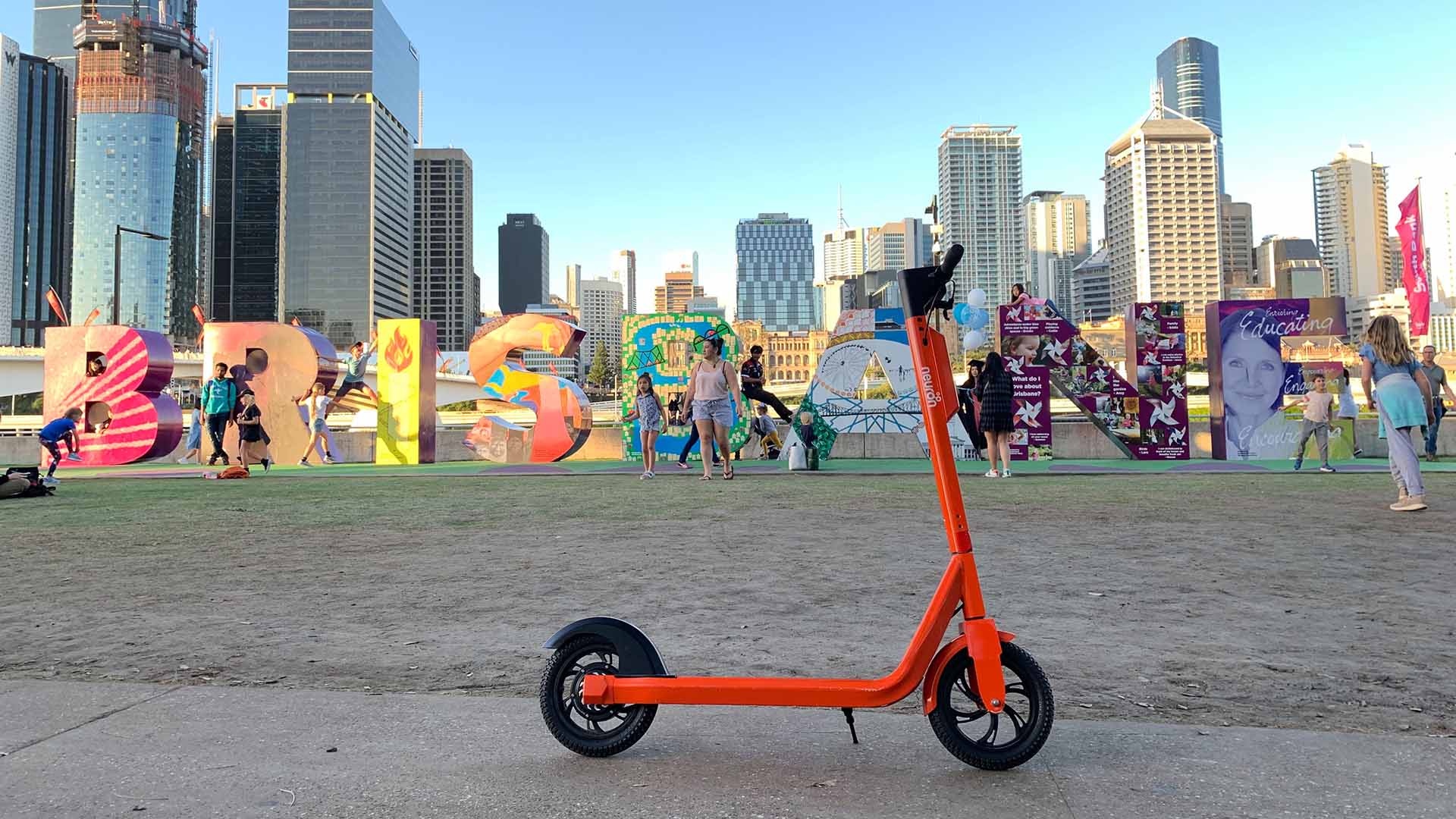 If the promo sounds familiar, that's because ridesharing service DiDi is also offering discounted rides to hubs and clinics, and to GPs giving the jab — if you'd prefer to go via car.
Australia's COVID-19 vaccination rollout has been unfurling at a snail's pace, and amid much confusion — especially regarding which jabs are available to Aussies under 40. They're not the only dilemmas when it comes to getting vaxxed, however. Actually being able to access the vaccine is the big issue, obviously, but getting to and from appointments might also be causing you troubles if you don't drive and aren't too keen on catching public transport.
"We know that increasing vaccination rates is an integral step to stopping the spread and reducing the health, social and economic impacts of the virus in our community," said Neuron Mobility CEO Zachary Wang. "Through this initiative, we want to provide greater access to safe transport options for every Australian who is eligible to get vaccinated."
"In particular, we want to take this opportunity to support frontline workers and vulnerable members of the community who are the first priority to receive their vaccinations. Our healthcare workers have been at the forefront of the vaccine rollout, and we hope to play a small part in supporting their critical work," he continued.
Neuron Mobility's e-scooters and e-bikes are now available around Brisbane. For further details about its free vaccination trips, which start on Friday, July 30, visit the company's website.
Published on July 30, 2021 by Sarah Ward