TRAVEL & LEISURE
Ten Things to Eat, See and Do on a Trip to Alice Springs
Take in spectacular sunrises (and sunsets), explore incredible rock formations and make friends with some 'roos.
Ten Things to Eat, See and Do on a Trip to Alice Springs
Take in spectacular sunrises (and sunsets), explore incredible rock formations and make friends with some 'roos.
---
in partnership with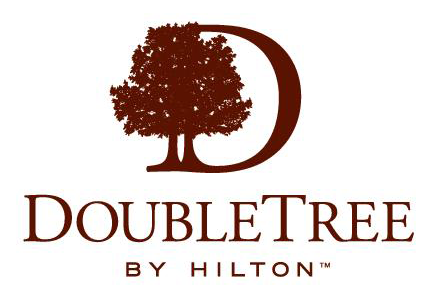 If a trip to Alice Springs graces your bucket list, now is the time to start planning your trip. Yes, because of the whole carpe diem thing, but also because the impending cooler temps mean the sights and walks will be far more manageable. Alice Springs is an oasis in the middle of the desert. It may seem to be a dry and extreme part of the world, but Arrernte country (as it's known to the traditional custodians of the land) is rich in mountains, waterholes and beautiful gorges. And if you scratch that red surface even just a little, you'll find incredible sights and stunning experiences that will stay with you for a lifetime. Set up base camp at the DoubleTree by Hilton in town, and you'll have a friendly spot to return to after a long day of exploring — so friendly, they'll even greet you each time with a warm, gooey 'welcome cookie'. Plus, when you need to take a longer break, but still want to experience some outback, head to the new Saltbush restaurant and tuck into a meal based on Australian bush food. Then it's back to exploring.
Not sure where to start on your journey to the Red Centre? You've come to the right place.

SIGHTSEE FROM GREAT HEIGHTS
You'll be hard-pressed to find a better way to appreciate the sheer size and scale of the region than by a hot air balloon ride at dawn. Rug up for the chilly, early start (it gets cold out in the desert when the sun's gone) and get ready for a view that's second to none. Drift over the vast expanse of red country, marvel at just how remote The Alice is and get a real feel for the vastness of this part of the world. Oh, and you'll surely snap some sweet shots for your socials. Opt for either the half-hour or full-hour flight, but don't worry both are accompanied by a light brekkie and celebratory bubbly to cap off the experience.

GET ACQUAINTED WITH SOME 'ROOS
Sure, you've seen kangaroos. And you've definitely told foreigners you used to ride to school in their pouches. But, how much do you know about the bouncy critters gracing our nation's emblem? Well, plan a stop at the Kangaroo Sanctuary and you'll learn pretty much everything you would ever want to know about the Aussie icons — plus, you'll get to look at cute 'roos for an afternoon. Tour the site where orphaned and rescued kangaroos live and laze, and see their habits and personalities on full show (a much, much better alternative to them crossing your path and scaring the heck out of you as you drive at night through the country). Hot tip: plan to go in the evening when the kanagaroos are most active.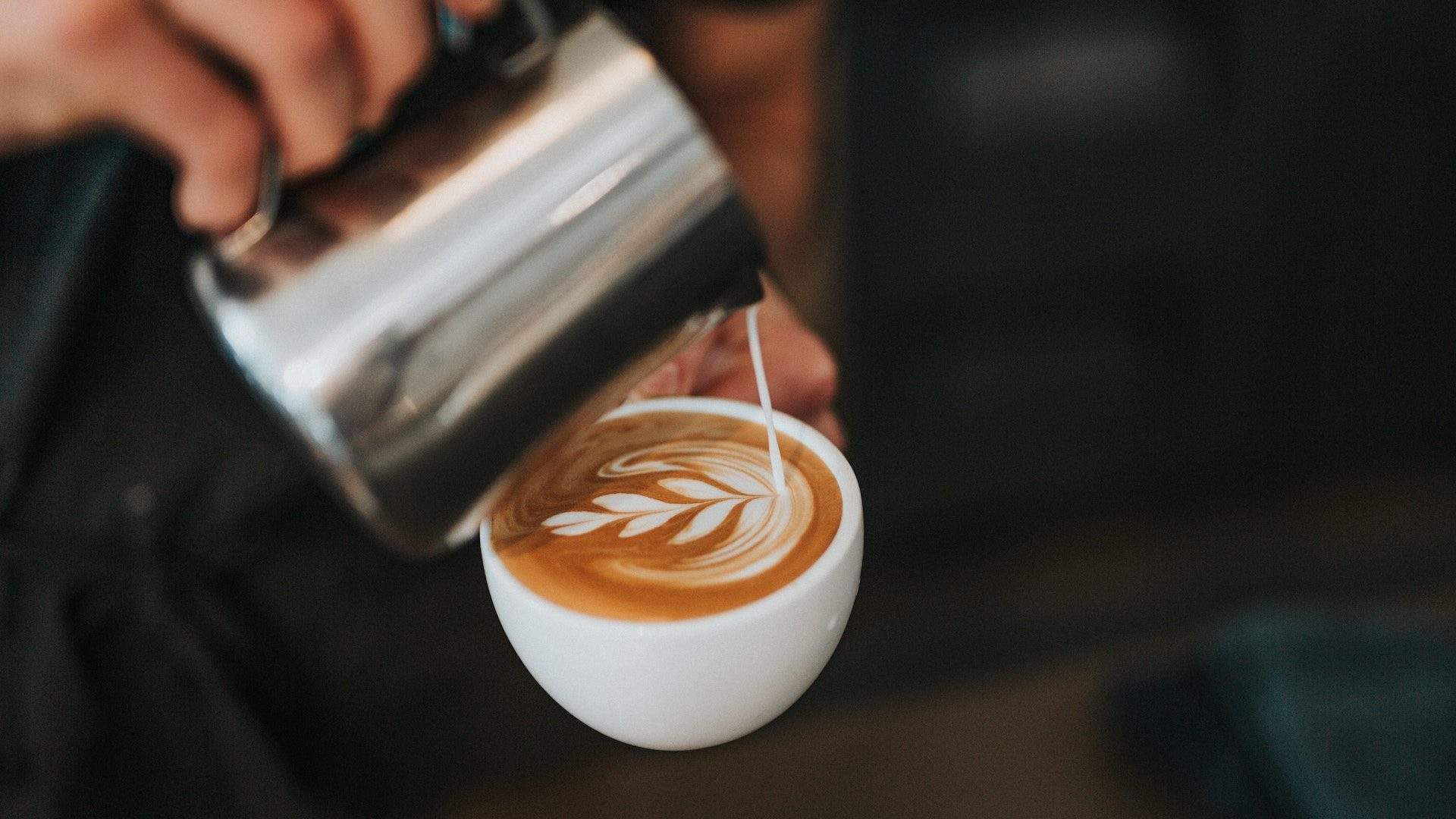 BRUNCH AT A LOCAL FAVOURITE
This cheery local hang with a bit of quirk should definitely make your Alice Springs list. A diamond in the rough of an otherwise industrial area, The Watertank is a key spot to refuel. The cafe is a mishmashed mix of recycled and repurposed materials with corrugated iron walls, a wood pallet courtyard and milkcrate light fixtures (or 'outback chandeliers' as we've dubbed them). On the menu, expect the standards like eggs on toast, big brekkies and french toast, as well as the less obvious like chicken crepes, cheesy veggie muffins and various grain bowls. And if you're lucky, you'll be there for a performance by one of the local music acts who often play at the cafe.

EXPLORE ORMISTON GORGE
If you're looking for somewhere to experience even more of the region's natural beauty, head for a refreshing swim at Ormiston Gorge. Part of the West MacDonnell National Park, the gorge is a truly stunning natural formation located about 135 kilometres west of The Alice and is best visited as a day trip in combination with some other spots along the way like Standley Chasm and Alice Springs Desert Park. Depending on how active you're feeling, you could either do the 500-metre walk to the waterhole or really stretch your legs with the Pound Walk — a meandering and scenic loop track that takes three to four hours. On your visit, you'll see hundreds of native plants — there are over 850 varieties in the park — all reflecting the diversity of the area. Be sure to also keep an eye out for native animals like the central rock rat and the long-tailed dunnart. You might even see a black-footed rock-wallaby if you tiptoe.

VISIT INCREDIBLE ROCK FORMATIONS AT STANDLEY CHASM
Some of the most awe-inspiring rock you'll ever likely see can be found at Standley Chasm (short of Uluru, of course). This deep red cleft makes for some truly humbling tourism — and a pretty incredible photo. You'll be dwarfed on all sides by this stunning quartz formation, which was formed by floodwater rushing through the area thousands of years ago. While walking through the chasm can be a powerful experience, make sure you also take some time to explore the surrounding area. There's a short three-kilometre walk along a section of the Larapinta Trail that you can find fairly easily, which also places you squarely into some of the most stunning outback scenery with spinifex, native pines, witchetty bush and river red gums abounding.

VENTURE TO THE RED CENTRE'S ICON
A trip to the Red Centre wouldn't be complete without a journey to this incredible, sacred place. Uluru is not only a magnificent natural formation in the middle of the desert, but it's also a deeply important part of the cultural landscape of the Yankunytjatjara and Pitjantjatjara people. Depending on how much time you have and how you prefer to travel, you can fly from Alice Springs, which takes around 45 minutes each way, or you can make a road trip out of it. Either way, ensure you stay for sundown to see the base of Ayers Rock glow with the Field of Light's 50,000 little beams creating a vibrant, pulsing light show each night.

ADMIRE LOCAL ART AT PAPUNYA TULA ARTISTS
An artist collective formed in 1972, Papunya Tula Artists is entirely owned and directed by Indigenous Australians from the Western Deserts, predominantly Luritja and Pintupi artists. Today, the company represents around 120 Indigenous artists and many of their works are found in galleries, museums and private collections around the world. Works here showcase the artists' knowledge of sand painting, ceremony and Dreamtime creation stories. Even if you're not planning on buying anything, it's well worth a visit to see firsthand some of the stunning art from this region.

GET UP CLOSE WITH NATURE AT ALICE SPRINGS DESERT PARK
Australia is home to a great many incredible and wonderful animals. However, due to a combination of living in the city and suburbs and the fact that most of these animals are super timid, you are unlikely to ever actually see them in the wild. Enter Alice Springs Desert Park. The park is home to all of the best Aussie animals, from red kangaroos to dingos and an amazing array of birds. Take your time at the park to really appreciate the incredible diversity of the animals who call this park home — many of whom are critically endangered in the wild. And make sure you see the live birds of prey demonstration, where owls and eagles will swoop ridiculously close to your head before settling on their keepers. Oh, and do yourself a favour and take a walk through the nocturnal house to see a bilby scuttling around and a thorny devil in action.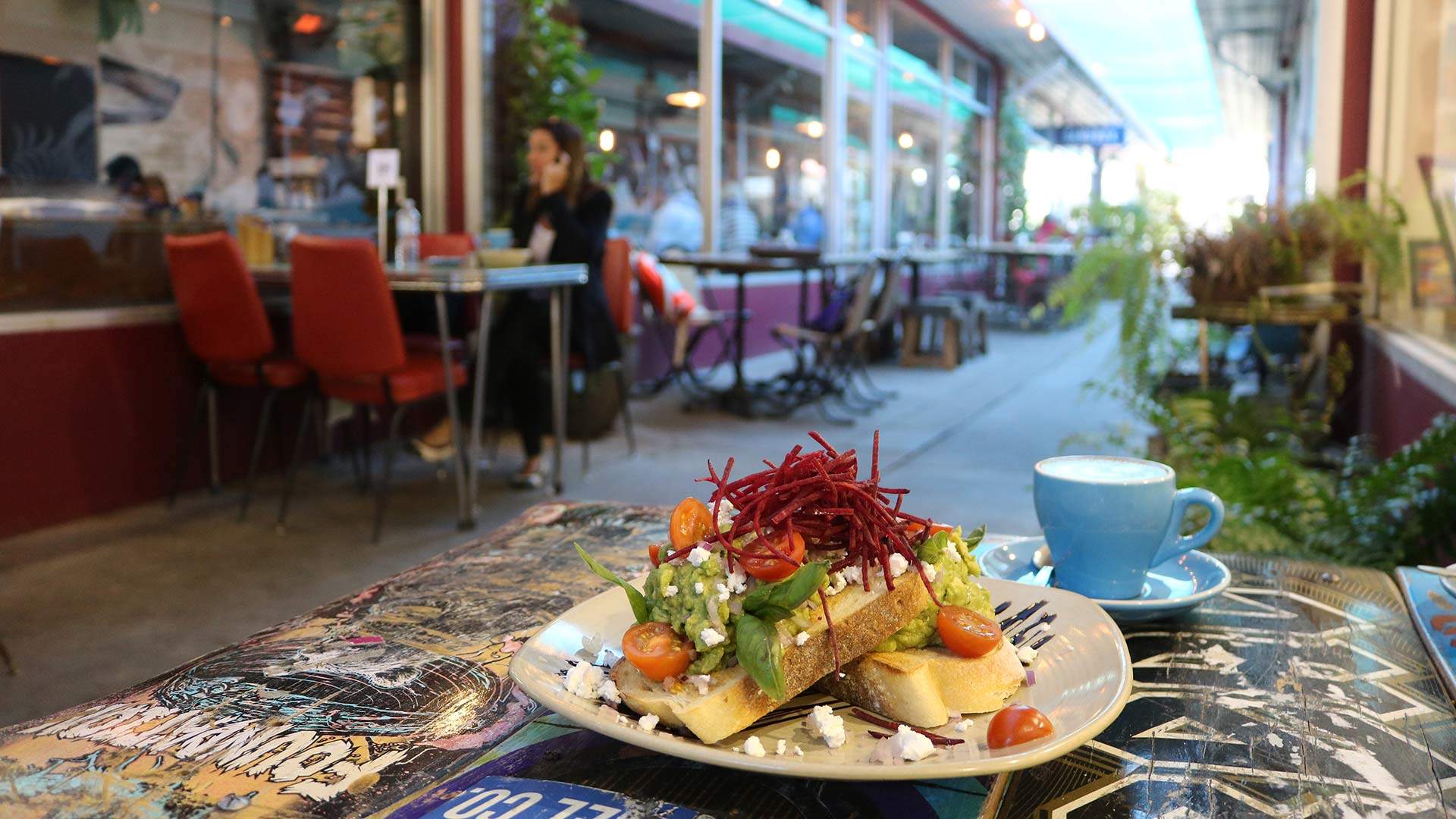 FIND OUR CAFFEINE FIX AT PAGE 27
This local spot comes up with the goods when it comes to excellent coffee and inventive brunch options. Quinoa spinach fritters? A perfectly brewed latte? Yes, please. Tucked down a laneway in Todd Mall, you'll be delighted to stumble upon this popular cafe for your morning caffeine fix. Along with great coffee and those spinach fritters, you'll find plenty more vegetarian options, cafe classics like eggs benedict and bircher, as well as inventive options like grilled peach and prosciutto bruschetta.

TAKE IN THE SUNSET FROM ANZAC HILL
With 360-degree views across Alice Springs and beyond, Anzac Hill is the perfect vista to watch the sun go blazing down across the country. The spot also does double duty as a war memorial, with the original memorial erected in 1934 paying respect to those who served in WWI. Lit on each corner with lights taken from the decommissioned HMAS Yarra, the memorial has been updated through the years and now has plaques to commemorate all of the Australian men and women who have served throughout the years.

Discover the beauty of the Red Centre, and when you need a place to refresh, find your home away from home at DoubleTree by Hilton.
Published on May 07, 2018 by Quinn Connors