TRAVEL & LEISURE
How to Explore Sydney Like a Local When You've Already Seen the Touristy Sites
Uncover the hidden neighbourhood gems you'll never want to leave.
How to Explore Sydney Like a Local When You've Already Seen the Touristy Sites
Uncover the hidden neighbourhood gems you'll never want to leave.
in partnership with

10.67 million. That's the number of Aussies who flock to Sydney's sparkling shores each year. But often, it seems, not many make it past the main attractions. That's why we're here to help. If you're considering a trip to the Harbour City, there's plenty to add to your itinerary beyond the usual highlight reel of CBD sights.
Once you've made the pilgrimage to our cultural institutions and culinary heavyweights, make tracks to the neighbourhood watering holes, independent shops and small galleries locals love. And we've joined forces with the City of Sydney to show you how. Live like a local and uncover the hidden gems that make Sydney's inner-city suburbs worth a visit.

WHER TO BRUNCH
You've probably been to:
Visitors are known to flock to the beloved Grounds of Alexandria (as well as its new city outpost, The Grounds of the City) and the well-known Bills establishments in Surry Hills and Darlinghurst — and we don't blame them. Besides being the perfect spot for your next Instagram photo, The Grounds of Alexandria offers a cafe, restaurant, bar, bakery, patisserie, coffee roastery, florist and markets to explore. And at Bills, it almost goes without saying that those corn fritters, creamy scrambled eggs and ricotta hotcakes are a huge drawcard. But when you're ready to try something new (and avoid those queues), join the locals for the morning meal.
Next, you should go to:
Nestled in the leafy streets of Surry Hills (and just a ten-minute walk northeast from Central Station), Reuben Hills delivers South American-inspired eats and house-roasted speciality coffee. Its soft-baked eggs with ranchero and kale are made to warm bellies and the green chilaquiles is possibly the best brekkie taco bowl you'll find in the city.
Or head slightly further out to Redfern Station, walk five minutes down Eveleigh Street, and you'll find Henry Lee's, a charming courtyard cafe with an ever-changing menu of local produce. Don't miss Henry's Dream toast with avocado, pesto, heirloom tomato, pomegranate molasses and a poached egg, and make sure to nab a batch brew made with locally roasted beans from The Little Marionette.

WHERE TO SEE ART
You've probably been to:
An institution among the art world, the Art Gallery of NSW brings together centuries of international and local talent to create one of the world's most beautiful art museums, while the Museum of Contemporary Art celebrates the work of modern artists from Australia and abroad. Both institutions welcome over a million visitors annually (and with good reason) so there's a good chance you've paid them a visit or two. With rotation exhibitions, there's always something new to discover on a return trip, but if you're on the hunt for something off the beaten track, read on.
Next, you should go to:
On the hunt for something one-of-a-kind? Meet Firstdraft, Woolloomooloo's premier space for emerging and experimental art practice. Expect to be challenged and inspired here by ambitious art making. Next up is Chippendale's Galerie Pompom, a venue as playful as its name suggests. Stop by and explore mixed-media work from young and emerging Sydney- and Melbourne-based artists. Then from there, you can go on a gallery crawl of sorts to surrounding art spaces including Nanda\Hobbs, Harrington Street Gallery, Goodspace Gallery at The Lord Gladstone pub and, of course, White Rabbit Gallery.

WHERE TO DINE
You've probably been to:
When on the hunt for an indulgent feast in the CBD, the Opera House sails prove a popular destination. Bennelong offers a dining experience as unique as the building it sits within, with views across the harbour and a fine-dining menu from celebrated chef Peter Gilmore. Then there's Surry Hill's queue-inviting Thai eatery, Chin Chin. It's trademark neon glow, loud music and industrial design make it a go-to for visiting food lovers (even if they have frequented the OG Melbourne outpost). But if you've tried these big names, this is your chance to explore Sydney's neighbourhood gems — and we've got a lot.
Next, you should go to:
First and foremost, head to cosy Italian eatery Kindred in Darlington for a homely feed. It's as inviting as Nonna's kitchen, featuring house-made pasta, bread and cultured butter and serving almost exclusively organic, bio-dynamic or natural wines.
For a memorable feast in vibrant surrounds, make tracks to Surry Hill's rule-breaking Indian restaurant Don't Tell Aunty. Opt for chef Jessi Singh's menu for $65 per person, and you'll get to try almost all the curries on the menu with the thali (curry platter) main. Otherwise, take advantage of the unlimited Sunday night curry and rice, available from 5–9pm for just $25 per person.
And to really indulge in local flavours, head to Paperbark, Waterloo's innovative Scandi-style vegan restaurant. Native Australian ingredients are front and centre and get paired with an all-Australian wine list hand-picked to complement the seasonal dishes.

WHERE TO DRINK
You've probably been to:
The laneways of Sydney's CBD are a goldmine for a post-dinner tipple. Revellers will be well acquainted with late-night, rocker joint Frankie's Pizza. It's part dive bar, part New York-style pizza parlour, part blast from the past in 80s metal form. Then, of course, there's The Baxter Inn, the underground bar known for its 800-plus whisky offering, endless bowls of free pretzels and speakeasy vibe. But as great as Frankies and The Baxter Inn are, they're just the tip of the small bar iceberg.
Next, you should go to:
Down the road, you'll find the CBD's best courtyard bar, Since I Left You — which just so happens to hold one of the first small bar licenses ever issued in the city. Sip a becherovka negroni, dig into a cheeseburger toastie and catch one of the many live gigs the bar hosts. Every Thursday brings $6 tinnies, $12 classic cocktails and local musicians to the courtyard, while select Saturdays offer beats, bottomless cocktails and themed brunches.
A little further out in Redfern, you'll find neighbourhood stalwart Arcadia Liquors. Sample a selection of Sydney-brewed beers or sip a martini made with local gin. And don't be afraid to strike up a convo with the table next to you.
Continue on to Newtown, direction Corridor — the name of this joint says it all. It's a slim, cosy bar with a petite rooftop area that offers an ace happy hour. Monday to Thursday from 5–7pm you can sip $5 pints of local brews and $10 cocktails, and on Fridays, $6 pints and $12 cocktails.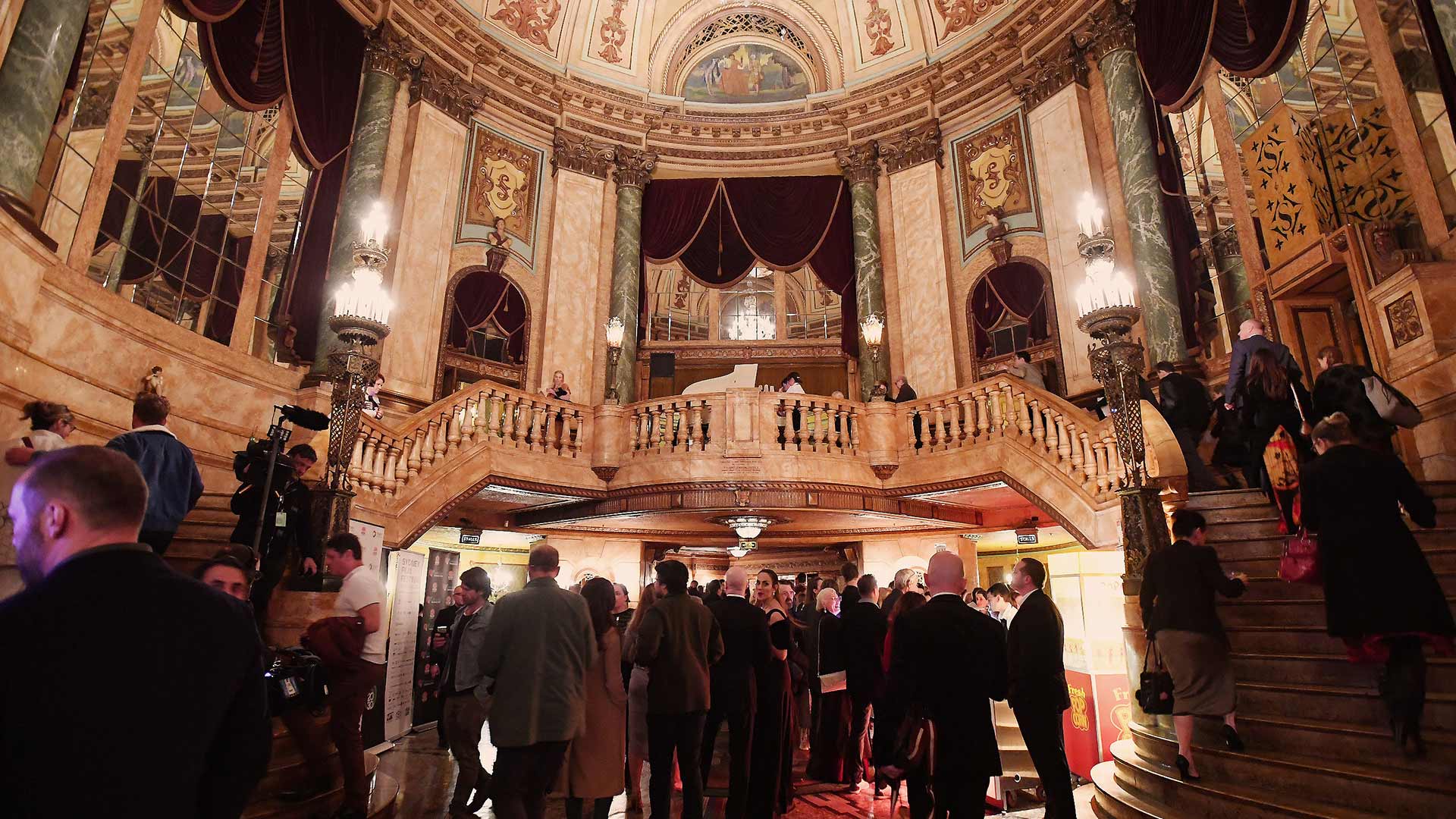 WHERE TO CATCH A SHOW
You've probably been to:
Seeing a show at the Sydney Opera House is a bucket-list item. With 40-plus shows each week ranging from cabaret and comedy to symphony and ballet — and everything in between — it's easy to find something to pique your interests. And if this is one item you've yet to tick, from now until the end of September is the time to do it while the Opera House is offering two-for-one tickets. Beyond the iconic sails, you'll find Haymarket's historic Capitol Theatre, which often hosts world-class musicals, ballet and opera, as well as the heritage-listed State Theatre, which brings film, theatre and music performances to the masses. But, that's just the start of what Sydney has to offer.
Next, you should go to:
Live music comes alive at Surry Hill's gem Venue 505. Brimming with talented musicians, this spot plays host to excellent live jazz, roots, reggae, funk, instrumental and vocal entertainment Monday to Saturday — and often for free or less than $20. Down the road, Newtown's historic Vanguard recently made its return, bringing with it a full program showcasing local and international talents from a mixed bag of genres — from rock, soul and blues to tribute bands, musical revues and 'visceral musical experiences'.
When it comes to theatre, Darlinghurst's Griffin Theatre Company offers a celebration of local playwrights and actors. Stop by to see the next Cate Blanchett or David Wenham take the stage (both of whom started their careers with this iconic company). Then there's the Old Fitz Theatre, inside the recently revamped Old Fitz pub in Woolloomooloo. It's an unmissable destination for theatrical talent, and tickets can usually be purchased for less than pineapple.

WHERE TO SHOP
You've probably been to:
You've probably roamed the ornate halls of the historic Queen Victoria Building, boasting 170 boutiques plus several drinking and dining options — including a new spot dedicated to Champagne. And you've probably wandered through The Strand Arcade, with its high-end and bespoke fashions. The heritage Victorian building is the place to go for something fancy and bespoke (like a hat steamed and fitted to your head) or for a swish meal at Pendolino, the decadent Italian restaurant on level four. But outside of these dazzling arcades, you'll get to experience the boutiques and purveyors the locals frequent.
Next, you should go to:
Spread out from the CBD and head to one of the many shopping streets around the inner-city suburbs. Antique lovers will adore Mascot's vintage warehouse, Lunatiques. Brimming with pre-loved furniture, art, clothes and more, this is a destination for collectors and interiors aficionados alike. Trendsetters, head to picturesque Paddington and make a bee-line for Di Nuovo, which offers racks of hand-picked, secondhand pieces from local and overseas high-end labels.
And if you're looking for a good read for your trip, pay a visit to Glebe's Gleebooks to track down new and secondhand books. The bookshop has been a local favourite for over 40 years. You can also stop by neighbouring Sappho's, another secondhand bookshop with many hard-to-find or out-of-print titles, plus a cafe-bar in the courtyard out the back.

Forgo the tourist traps and traverse the great City of Sydney like a local instead. Discover more around the city here.
Published on July 08, 2019 by Lucinda Starr