ARTS & ENTERTAINMENT
Concrete Playground Runs the Tan Ultra
Our arts and lifestyle writer Hilary Simmons goes from aesthete to athlete.
The Tan is a familiar track to most Melburnians, and the Tan Ultra its annual runners event. In 2013 it features 100km, 50km, 42km, 30km, 12km and 4km distances, each with a maximum of 50 runners. It's a trailplus event, which supports Canteen and raises awareness of young people living with cancer.
With our partners The Athlete's Foot, we're putting one of our team to the test, giving her four weeks to find her fit with running and participate in the TanUltra (12km) on August 11. Follow her ups, downs and diversions here, in her #ididit diary. And for all of you out there looking for some extra motivation to join in? The Athlete's Foot are giving away a pair of running shoes each week to their favourite #ididit photo during the running season.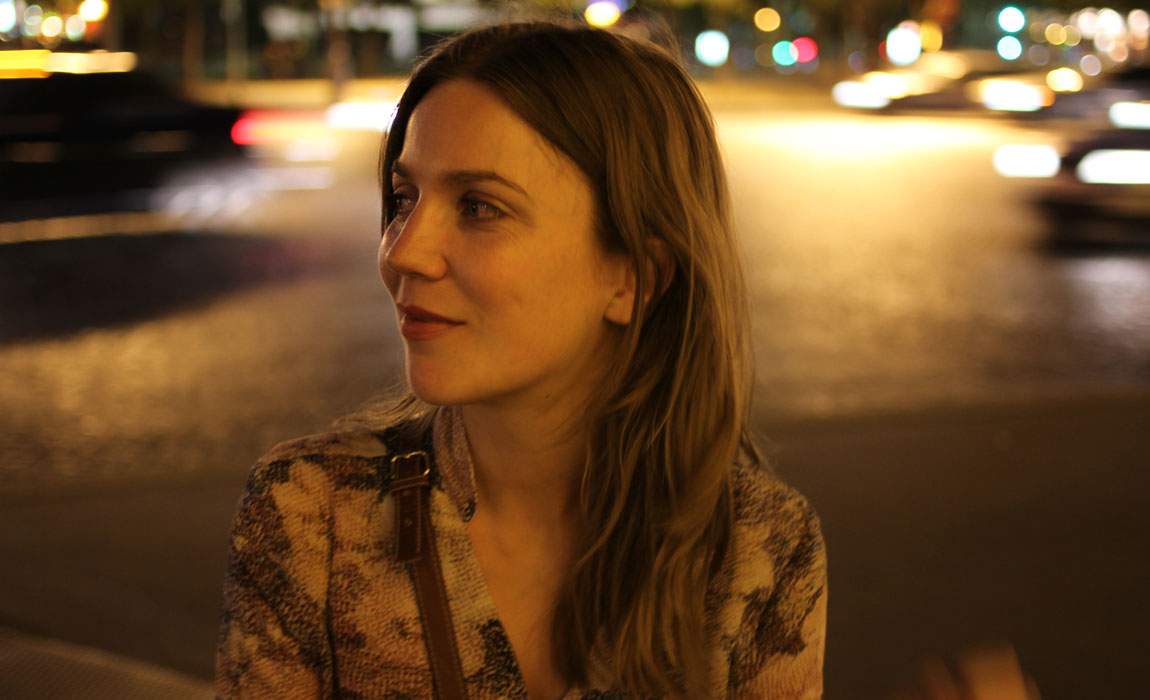 The Runner: Hilary Simmons, 29, Comeback Kid
I'm a runner coming back from injury. I sprained my ankle in the catacombs of Paris at midnight. My physio in Melbourne says I probably fractured it; either way, I haven't been running for over six months. I grew up in country NSW, riding horses and competing in orienteering events, despite a lamentable lack of navigational skills. I wear orthotics in my shoes to correct the fallen arches in my feet and go stir-crazy if I stay inside for too long.
By day, I work in a creative illustration agency. By night, I wrestle with words, bake experimentally, and listen to music that holds it all together. I tend to walk everywhere, my head high in the clouds, and seem to have a complete inability to say 'no' to a challenge. The Tan Ultra is actually an example of this. I've signed up this week and have three weeks to train. I'll build up my training slowly but surely, come rain, hail or shine — knowing Melbourne, it will probably be a combination of all three.
I like red wine, bad puns, enthusiastic laughers and warm woollen coats from fallen Russian aristocracy.

Saturday, July 20, 1.38pm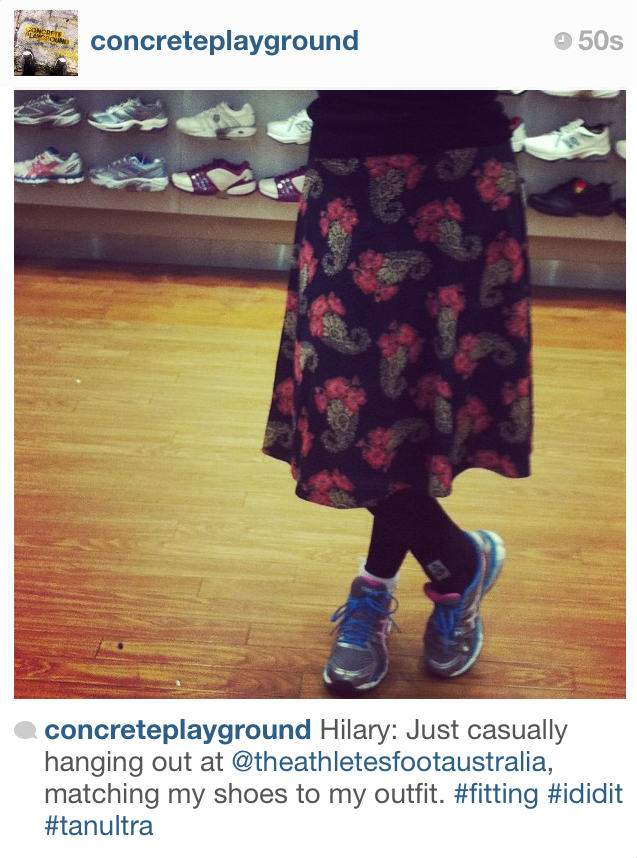 Saturday, July 20, 2pm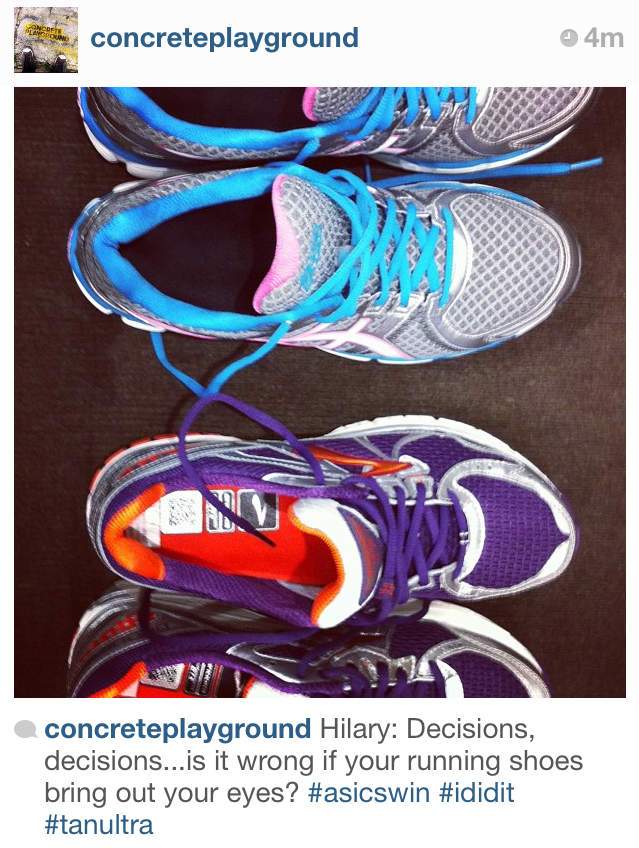 Hilary: First run in a year, at Princes Park. That painful first 10 min, then my feet finding their rhythm. #ididit http://t.co/N1IOFIdvda

— Concrete Playground (@PLAYGROUNDnews) July 21, 2013

Hilary: 3 runs in 3 days and my body is confused. Had to play good cop/bad cop to get out of bed. #ididit #tanultra http://t.co/N1IOFIdvda — Concrete Playground (@PLAYGROUNDnews) July 22, 2013

Sunday, July 28, 2.30pm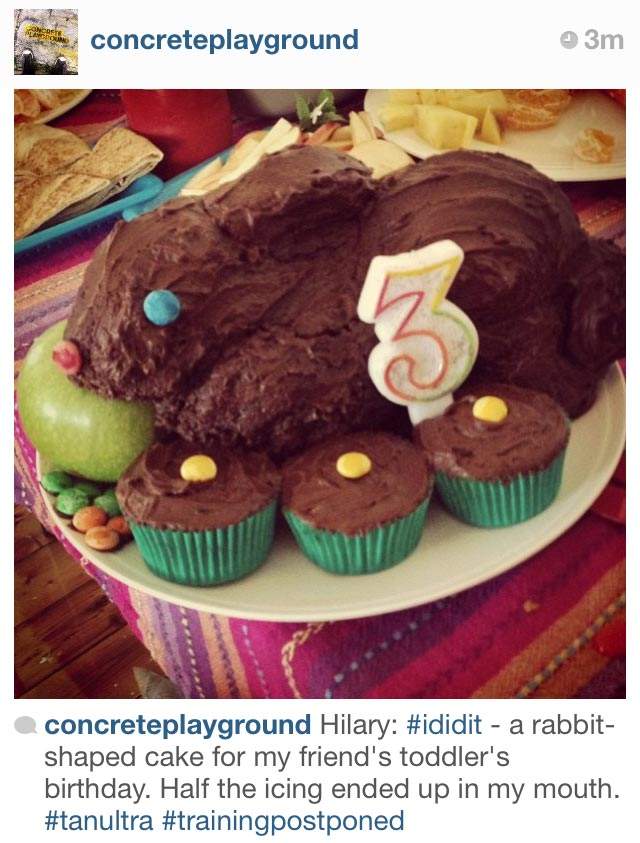 Friday, August 2, 9.12am
In some ways, my training has been going well. In other ways... uh, no. I have steadfastly been getting out of bed every other day to brave the bad streets but with the exception of one windy afternoon when (fuelled by caffeine and an earlymark from work) I ran all the way from Princes Park to Abbotsford Convent and back, my runs haven't exceeded 40 minutes.
It's genuinely harder to fit longer runs in as someone who works full-time and freelance hours, and maintains a justifiable fear of the cold biting dark. The good thing is that apparently 'muscle memory' does exist and my body is loving running again. I am fairly sure that surrounded by other runners on the day, it will know what to do. Bonus — due to the omnipresence of cake in my life, carb-loading won't be a problem the night before.

Hilary: Have the #deathflu. Limited my runs to half an hour otherwise I will fall off my chair at work. #ididit http://t.co/N1IOFIdvda

— Concrete Playground (@PLAYGROUNDnews) August 7, 2013

Saturday, August 10, 8.30pm
The sticking-my-head-in-the-sand form of preparing for the Tan Ultra has reached its inevitable conclusion with me spending a quiet Saturday night in and hoping that my lack of hangover will miraculously enable me to run 12km. I know I can do at least half of that, no hassles, but I think if I were to nut out a training "schedule" again, I would actually have developed one.
Complaints aside, I'm looking forward to tomorrow. The weather was incredible today, one of those mid-August days where the sky is so brilliant that everything appears lilted in the blue. It's been so long since I've done a fun-run and I love the buzz as everybody gets briefed . I'm going to run without headphones this year and just try to enjoy the track.


Tuesday, August 13, 11.24pm
It was possibly the most perfect weather you could imagine for the Tan Ultra on Sunday. Bright sun, light breeze; everything so fresh and unspoiled. What really surprised me as I made my way to my mid-morning starting line is how many runners weren't competitors, but happily running alongside and joking with the people who wore race numbers. There is something really lovely and community minded about running. All the people at the registration desks were volunteers and everyone laughed and chatted warming up.
12km is three times around the track and some of the ultra-marathoners there were doing 100km. That's 26 times round! They had been there since early that morning and one old man I jogged beside for 100m or so told me that he was looking forward to having a nice cup of tea after. Cute and inspiring in equal measures. From my own perspective, my ankle injury didn't bother me at all and I ran a clean, full three laps in around 70min or so. The endorphin rush lasted throughout the slight stiffness in my muscles the next day and at this point (almost midnight on a Tuesday evening), I'm planning to go running tomorrow morning.
Published on July 20, 2013 by Hilary Simmons