ARTS & ENTERTAINMENT
Five Melbourne Date Ideas for This Week That Aren't Dinner and a Movie
Just think of us as your cultural wingman.
Five Melbourne Date Ideas for This Week That Aren't Dinner and a Movie
Just think of us as your cultural wingman.
---
Tired of the classic movie and dinner date night combo? Us too. That's why we're always on the hunt for new things to do, scouring the city for not-boring Melbourne activities — ones that are guaranteed to take your next date way beyond done-before beers at the pub. Whether you're taking someone on a second date or doing your 100th with your significant other, we've got some killer (and, yes, cute) ideas for dates to go on this week, no matter how much money you've got to spend. Just think of us as your cultural wingman. You're welcome.


FREE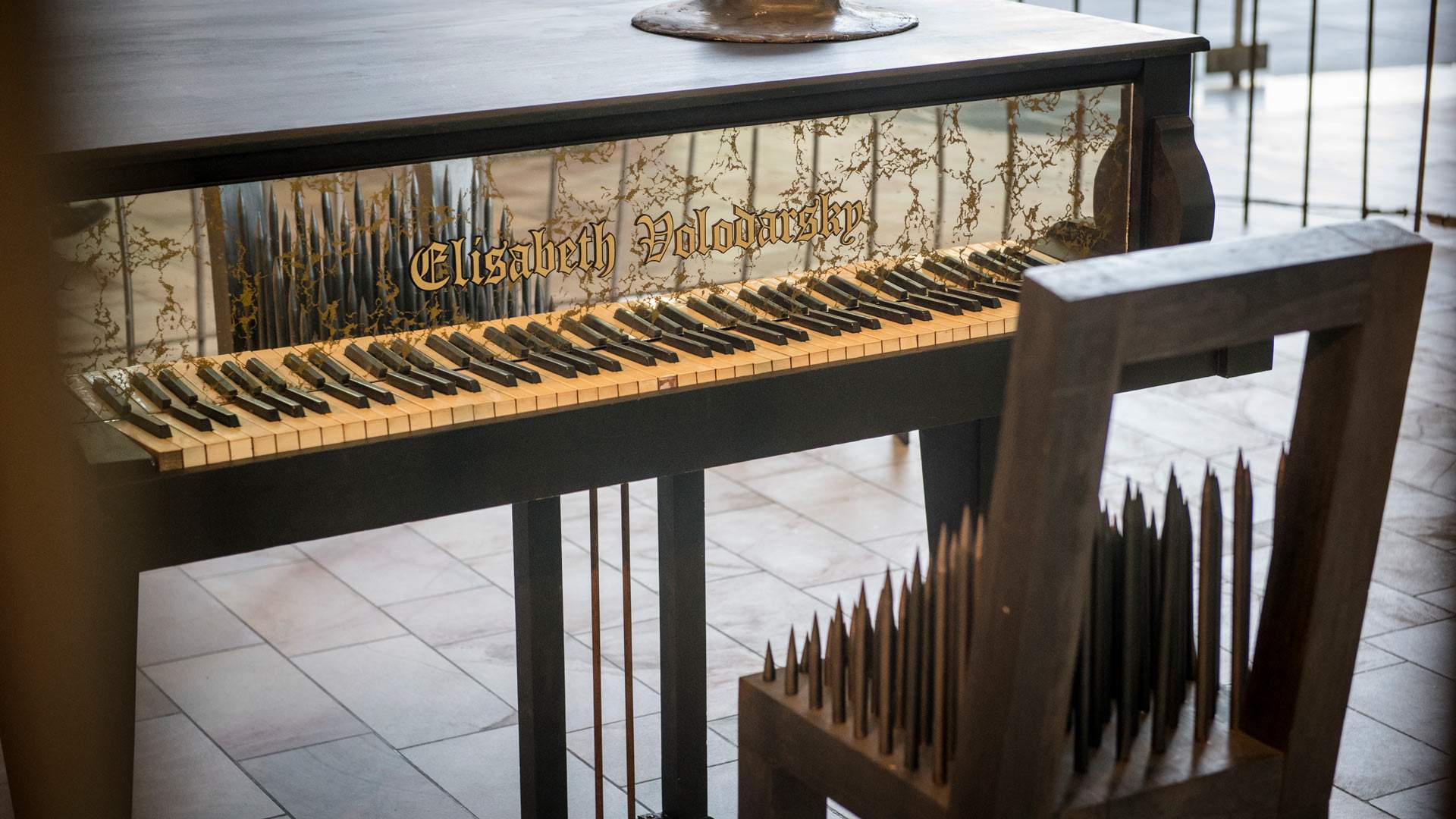 CHECK OUT ONE OF THE CITY'S FREE EXHIBITIONS
The arrival of spring might have you wanting to get out among nature and baby animals, but we recommend getting stuck into some free art while it lasts. NGV Australia's new Ken Unsworth exhibition features key works spanning Unsworth's past. Among them are When the angel of the lord came down, a tribute to his late wife, Elisabeth Unsworth, who was a concert pianist, and Mind games, in which two skeletons face one another across a table. Look out, too, for brand new pieces, including When snowflakes turn to stone, an oversized skeleton encircled with stones, and Alphaville, which immerses you in five-metre high buildings and their sounds – from barking dogs to prayer rituals.
Even if you don't like it, it's bound to encourage conversation. And it's free.

UNDER $20

EAT SOME OF THE WORLD'S BEST CROISSANTS
Lune's legendary croissants have long been lauded — but, usually, they've been relegated to weekends, when you have time to line up at the Fitzroy bakery. But now, Kate Reid's internationally renowned French-style pastries can be enjoyed twice as much, with Lune's second store opening in the heart of the CBD this week.
The standing-room-only Collins Street space will be open and baking buttery delights from 7am to 3pm weekdays. The ovens are set to keep firing right through each day, offering a selection of five Lune staples — the traditional croissant ($5.90), a pain au chocolate, a ham and gruyère savoury number ($9.10), a lemon curd cruffin ($7.20) and the cult-favourite, twice-baked almond croissant ($9.20) — along with a few surprise appearances here and there. Coffee will be courtesy of Small Batch.
It's perfect if you're dating a pastry fiend or just want somewhere new to try out on a morning or lunchtime date.

UNDER $50

PICNIC AMONG A MILLION TULIPS
The event that floods Instagram feeds with thousands of vibrant flowers has returned to the Dandenong Ranges. Now in its 64th year, the annual Tesselaar Tulip Festival features over a million tulips planted across 25 acres of farmland.
If the stunning sight of a million (yes, it's literally a million) of the bulbous flowers isn't quite enough for you, you'll be happy to know there's heaps of stuff happening at the tulip farm throughout the month, which sits on the cusp of the Dandenong Ranges and the Yarra Valley east of Melbourne.
Boasting locally-brewed beer, wine and a drool-worthy selection of fresh food from area, you can expect warm, buttery fire-baked scones, artisanal ice cream and wood-fired pizzas among the tulips. If you're still not convinced, entry includes complimentary wine and beer tasting. Gather a bounty of edibles and set yourself up for a very lovely afternoon.


EAT UP AT THIS HAWKER-STYLE FOOD MARKET
For years, the Queen Victoria Market's night series has set two very different scenes — one of spiced mulled wine and barbecue smoke for its winter season, and of balmy evening air and sangria during the summer months. But what about the in-between seasons? Are we expected to do dates at restaurants on a Wednesday night? It appears the answer is, no, not anymore, as the historic marketplace has launched a new spring edition of its popular hump day offering.
The Hawker 88 Night Market riffs on the bustling hawker markets of Southeast Asia, and serves up a riot of flavours from across the continent, as imagined by 20 of the city's most popular vendors. From rich Indian curries and Filipino barbecue to Korean-style pork belly and Japanese karaage — if it's authentic, Asian street food, it'll probably make an appearance.
This week, the market will celebrate Korean and Japanese culture, so you can expect karaoke, photobooths and cakes in the shape of Pikachu.

ONE BIG BLOWOUT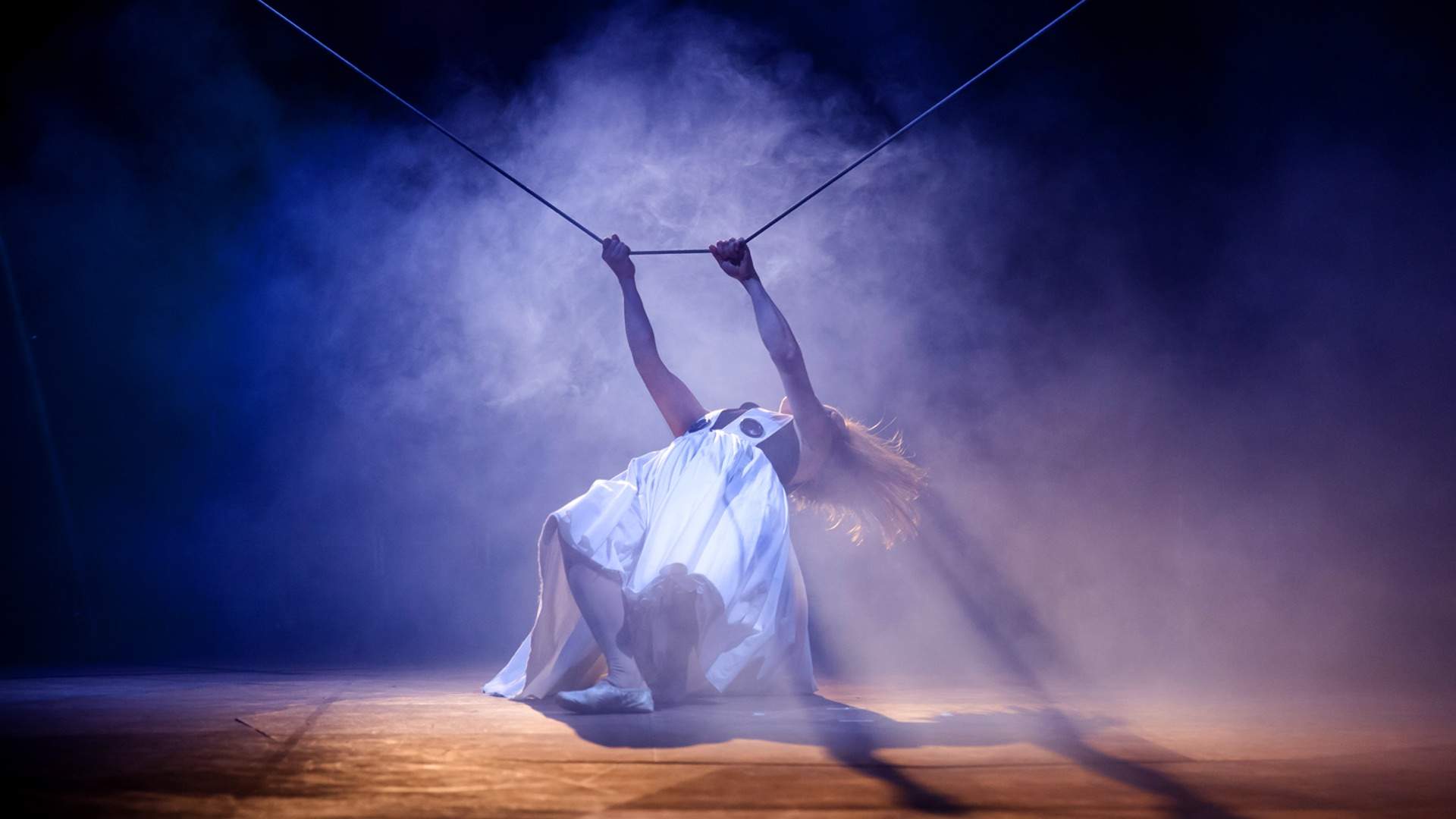 SEE CIRCUS IN THE BOTANIC GARDENS
Melbourne Festival kicks off this week, making for prime date night shenanigans each night of the week. Get started with Lexicon. Taking over the Royal Botanic Gardens, it's the latest acclaimed work from No Fit State, the UK's leading large-scale contemporary circus company. From clowning and juggling to gasp-inducing, death-defying trapeze work, the show promises to both embrace and subvert 250 years of big top tradition. Tickets are a bit expensive at $89 each — if you're after something cheaper, check out our picks of the festival.
Published on October 01, 2018 by Concrete Playground