ARTS & ENTERTAINMENT
Five Melbourne Date Ideas for This Week That Aren't Dinner and a Movie
Just think of us as your cultural wingman.
Tired of the classic drink and dinner date night combo? Us too. That's why we're always on the hunt for new things to do, scouring the city for not-boring Melbourne activities — ones that are guaranteed to take your next date way beyond done-before beers at the pub. Whether you're taking someone on a second date or doing your 100th with your significant other, we've got some killer (and, yes, cute) ideas for dates to go on this week, no matter how much money you've got to spend. Just think of us as your cultural wingman. You're welcome.

FREE
MOSEY ALONG A SCENIC COASTAL SPOT
You can walk to the shops. You can walk to work. But no walk will feed the soul like a walk by the water. And, when it comes to your souls, you and your favourite person should feel pizza-party-level full with the number of walks around Melbourne featuring stellar water views.
If you're looking for somewhere to put one foot in front of the other — and stare at a scenic sight — while spending some quality time together, these nine coastal walks have it all. Fancy moseying through some wild scrub? Prefer picturesque paths? Keen on hidden lagoons. Like the idea of stopping at a well-placed pub? You'll find them all here.
And, you can pick the best walk to suit your available time, too. Hikes in Wilsons Prom can be blitzed in an hour, for instance.

UNDER $20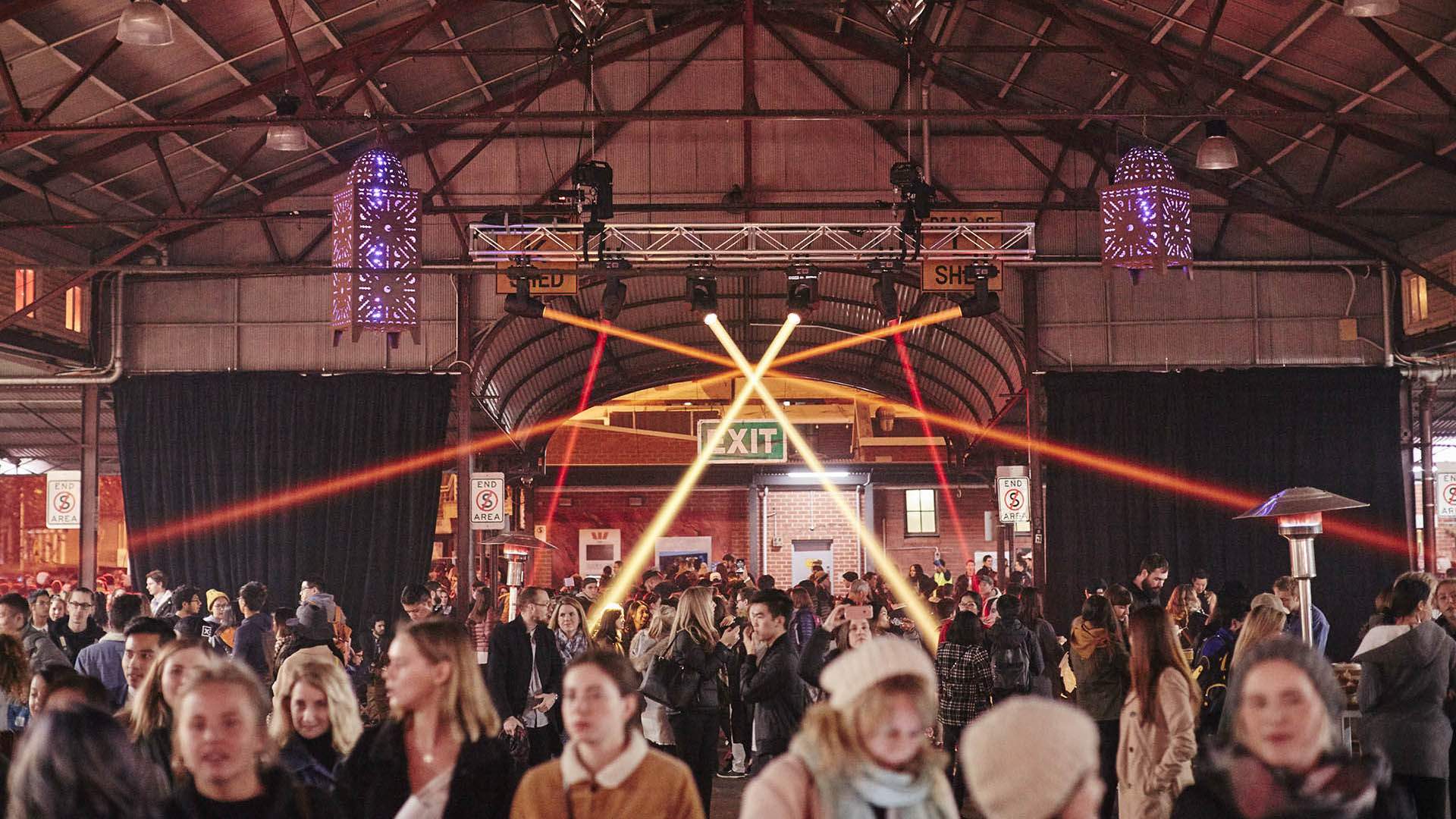 DRINK SPACE-THEMED COCKTAILS AND HIT UP A SILENT DISCO
Queen Victoria Market is no stranger to livening up Wednesday evenings with midweek festivities. The venue frequently hosts night markets when hump day hits, so you can add some food truck dishes, treat food eats and beverages to your working week. But, when its latest event rolls around across four weeks in April, there'll be an out-of-this world theme. At Spaced Out on April 7, 14, 21 and 28, there'll even be an Infinity and Beyond Bar — and a silent disco playing appropriate tunes.
First, the food: from 5–10pm each Wednesday, you and your other half will be tucking into jerk chicken, paella, lobster rolls, popcorn prawns, truffle fries and American barbecue dishes. Fresh cannoli is on offer for dessert — and that's just a sample of the market's cuisine.
As for drinks, the aforementioned bar will be serving up Coldstream Brewery ciders, Mitchelton wines, Morningstar Belgian Dark Ales and Supernova IPA. Or, opt for 'Drops of Jupiter' peaches and cream-flavoured gin cocktails, plus the blend of gin, spiced rum, grapefruit, pineapple and apple juice that's being called 'Space Rock Fizz'.
That silent disco is the work of Guru Dudu, and The Thin White Ukes will also be doing their thing. If you're not aware of the latter, they play David Bowie tracks on ukulele. Obviously, 'Space Oddity', 'Starman', 'Ziggy Stardust' and 'Hallo Spaceboy' will feature.

UNDER $50

EAT ALL THE GARLIC BREAD YOU CAN HANDLE
Garlic bread — representing the holy trinity of bread, garlic, and butter — is something created by the gluten gods to make us mortals (sans coeliacs) very, very happy. Welcome to Thornbury is aware of this, as demonstrated by its whole day devoted to your fave carbohydrate situation: the Garlic Bread Festival.
But Saturday, April 10 is not just for standard garlic bread, as you and your partner will also find genius hybrids such as garlic bread burgers and garlic bread gozleme as the High Street digs. So prepare thy tummy — there'll also be a garlic bread foot long, both classic and fancy varieties of garlic bread, plus cocktails galore.
There is an ATM on-site for emergency carb top-ups. Doggos are welcome all day and all night, and both will probably lose their minds over the tasty scraps. Praise be to wheat.

UNDER $100
LAUGH YOUR WAY AROUND TOWN
After the downer that was 2020, we could all use a few laughs right now. And the Melbourne International Comedy Festival is happy to provide them, returning for a huge 2021 edition until Sunday, April 18. As always, it's dishing up a bumper program of stand-up shows, comedy showcases and other hilarious events — all featuring a top-shelf lineup of both local and international acts to get you and your special someone giggling and chuckling.
You can catch global stars like Arj Barker, Carl Donnelly and Ross Noble working their magic in solo performances, or dive deeper into the lineup and find yourselves a few new favourites. The Comedy Commutes series invites punters to enjoy some fresh talent right there in their own 'hood, while The Comedy Zone shines a spotlight on the next generation of stars.
And of course, much-loved comedy venues across the city are firing up nightly for a smorgasbord of gigs and events, including the Comedy Theatre, the Butterfly Club and Chapel off Chapel.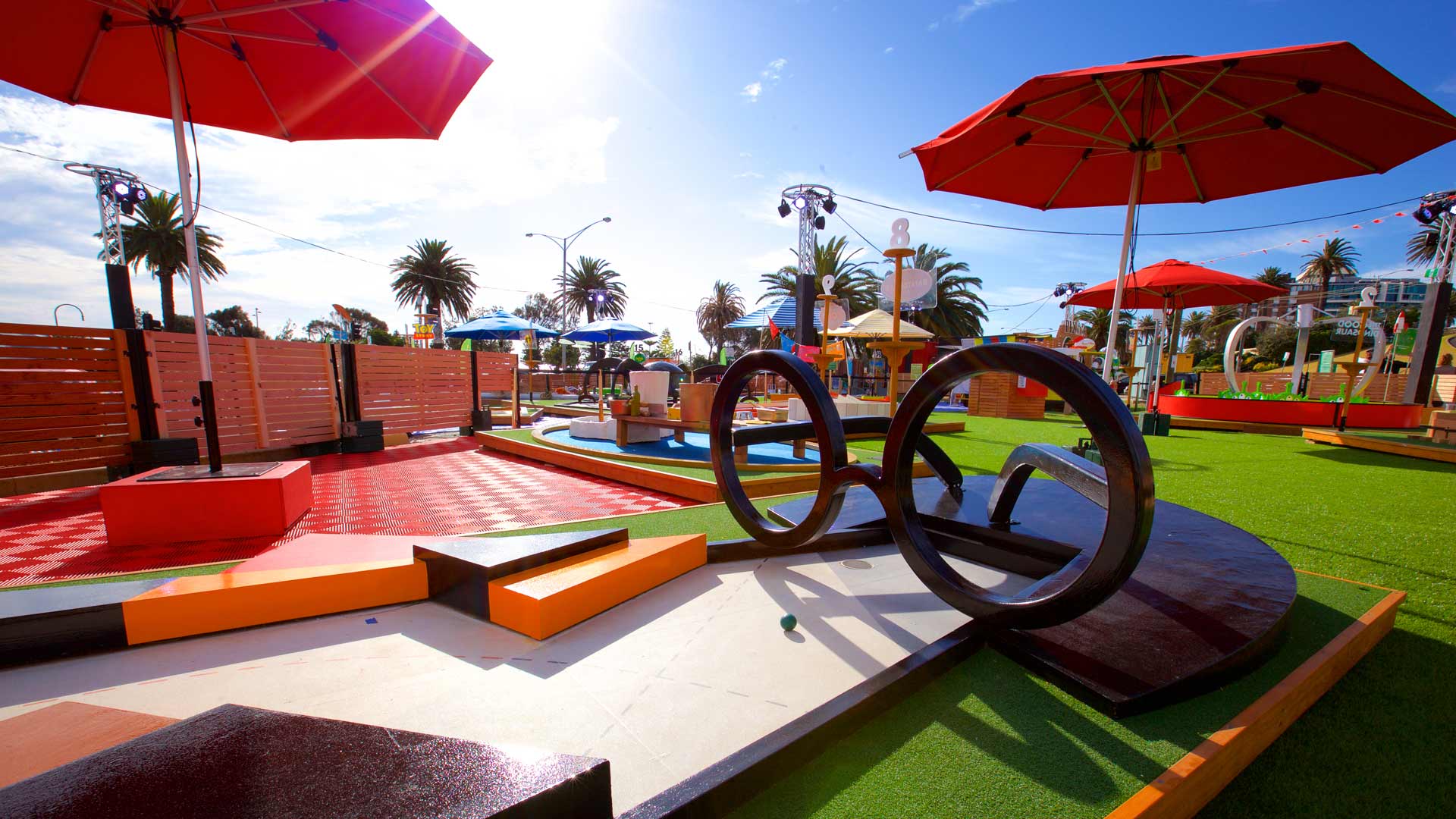 GET PUTTING AT THIS PIXAR-THEMED MINI GOLF COURSE
Easter has just passed by, autumn is in full swing and it's time to part-tee — in more ways than one. Your favourite Pixar characters have popped up in Melbourne at a mini golf course inspired by some of your favourite Disney films. After hitting up the city in previous years, the kidult-friendly course is back at Federation Square until Sunday, April 25.
Designed to challenge both eight-year olds and adults alike, Pixar Putt features nine- and 18-hole courses that take you past childhood heroes like Buzz Lightyear, Sheriff Woody and Elastigirl. New this year: a piano key-style hole inspired by Soul, another featuring Onward's van and redesigned odes to Ratatouille and Coco.
So, if you and your date like getting competitive, challenge them to a putt on the River Terrace in April. All you need is your hat and A-game (and no pressure if you remain defeated, there's always the nineteenth hole nearby).
Pixar Putt is also open for after-dark sessions every Thursday, Friday and Saturday night — and they're only for adults. Running from 7–10pm, the post-work putt-putt hours are perfect for those date nights when you want to do more than just have dinner and see a movie.
Published on April 06, 2021 by Concrete Playground