ARTS & ENTERTAINMENT
Five Melbourne Date Ideas for This Week That Aren't Dinner and a Movie
Just think of us as your cultural wingman.
Five Melbourne Date Ideas for This Week That Aren't Dinner and a Movie
Just think of us as your cultural wingman.
---
Tired of the classic movie and dinner date night combo? Us too. That's why we're always on the hunt for new things to do, scouring the city for not-boring Melbourne activities — ones that are guaranteed to take your next date way beyond done-before beers at the pub. Whether you're taking someone on a second date or doing your 100th with your significant other, we've got some killer (and, yes, cute) ideas for dates to go on this week, no matter how much money you've got to spend. Just think of us as your cultural wingman. You're welcome.


FREE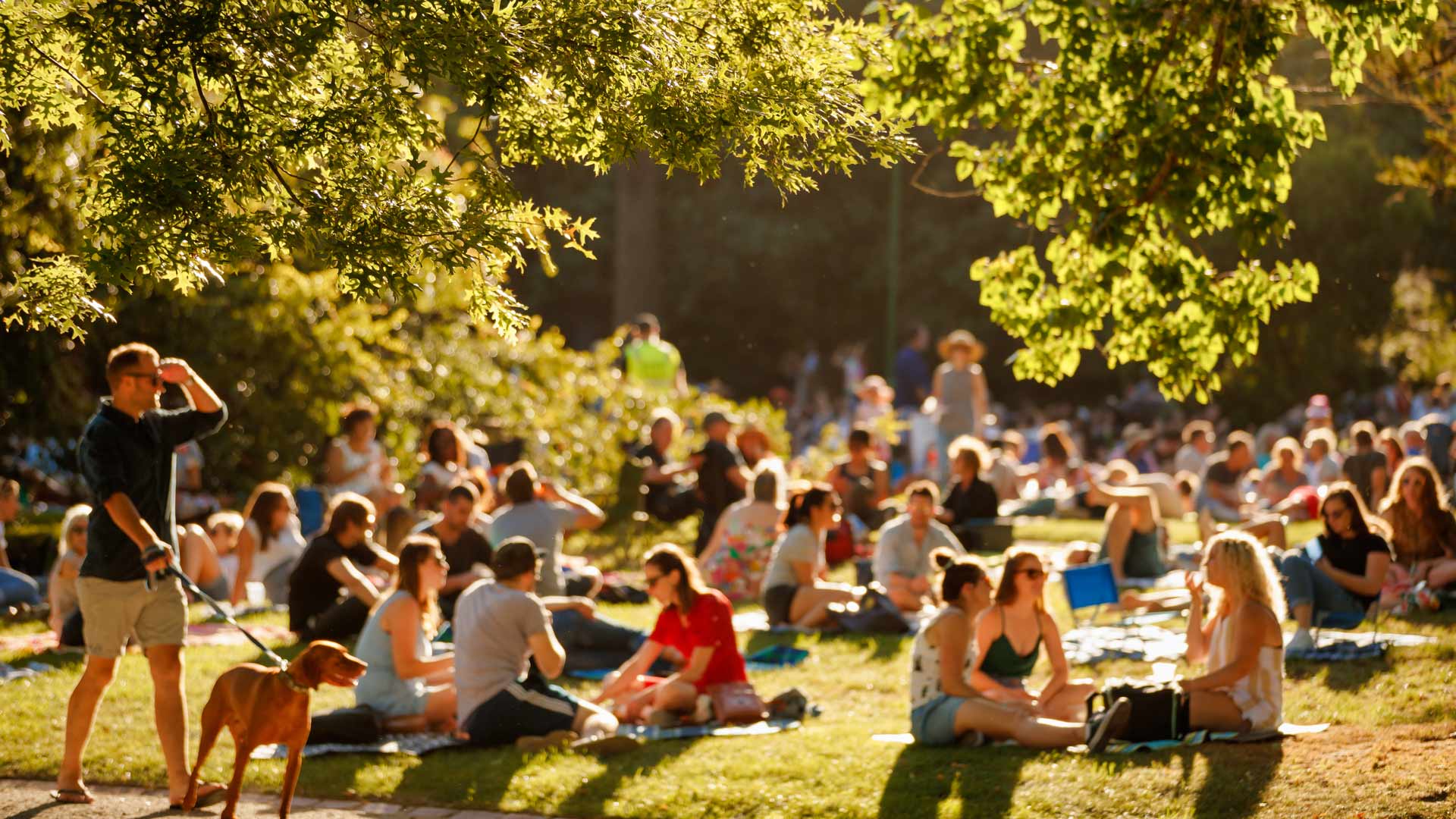 SEE A FREE GIG IN MALVERN GARDENS
If, come the end of the weekend, you find yourself stuck stuck on what to do, consider Sunset Sounds your Sunday sads saviour. The free concert series once again features a program of gigs — and this week's one (the last in the series) is being held at Malvern Gardens. From 5pm, as soulful guitarist Laneous will take to the stage, followed by Indigenous singer Emma Donovan. A lineup of food trucks on hand serving cheese platters, gelato, fish and chips, and more — just in case you forget your picnic basket — to back the openair tunes and barefoot dance moves. A nice, relaxed way to end the weekend.

UNDER $20

HEAD OUT OF TOWN FOR A BUSHFIRE FUNDRAISER
A lineup of local makers, shakers and musicians are pooling their talents for the creatively charged Bush Bop Day Party. They'll all descend on the Old Apple Shed in Boneo on Sunday, January 19, for a jam-packed day of fun, celebrating local talent while drumming up donations for WIRES Wildlife Rescue, and the Queensland, NSW and Vic fire brigades.
There'll be a slew of market stalls to browse, along with a mini art exhibition featuring pieces by the likes of Jordyn White, Broken Oath Print Shop, Emma Whitelaw, Luna Tunes and Talk Talk Die. Meanwhile, acts like The Belair Lip Bombs, Polly And The Pockets, Velvet Bloom + The Vito Collective and Noddy make up the day's diverse live music offering, matched to striking visuals by Nathan Nagorcka Stewart. Entry to all of it will cost you $10 on the door, with half of all profits heading to support bushfire victims via Flo's nominated fundraising partners.

UNDER $50
TRY THE BEST OF AUSTRALIA'S SOUR BEERS
If your date is into sour beer, this festival should be on your weekend agenda. The aptly named Electric Kool-Aid festival makes its tart, fizzy debut over three days this January 17–19 at Bodriggy Brewing's Abbotsford HQ. It's pulling together a lineup of 20 sour beers from over ten different craft breweries, including Footscray's Site Fermentation Project, Tasmania's Two Metre Tall, Garage Project out of New Zealand, Molly Rose Brewing in Collingwood, Thornbury's 3 Ravens and even Bodriggy itself. All the brews are being created especially for the event, with a huge variety of fruity concoctions, kettle- and barrel-aged sours battling it out for your vote in the day's prized People's Choice Award.
To balance out the sour sips, expect a super smooth program of live tunes and DJ sets across the weekend, with sounds from the likes of Sui Zhen, Chiara Kickdrum, Rings Around Saturn, Alex Albrecht-Melquiades, AcidSlop and more. There'll also be funky wines by Lucy Margaux and snacks from Bodriggy's South American-inflected menu. Entry is ten bucks and then you'll need to buy your drinks on top of that.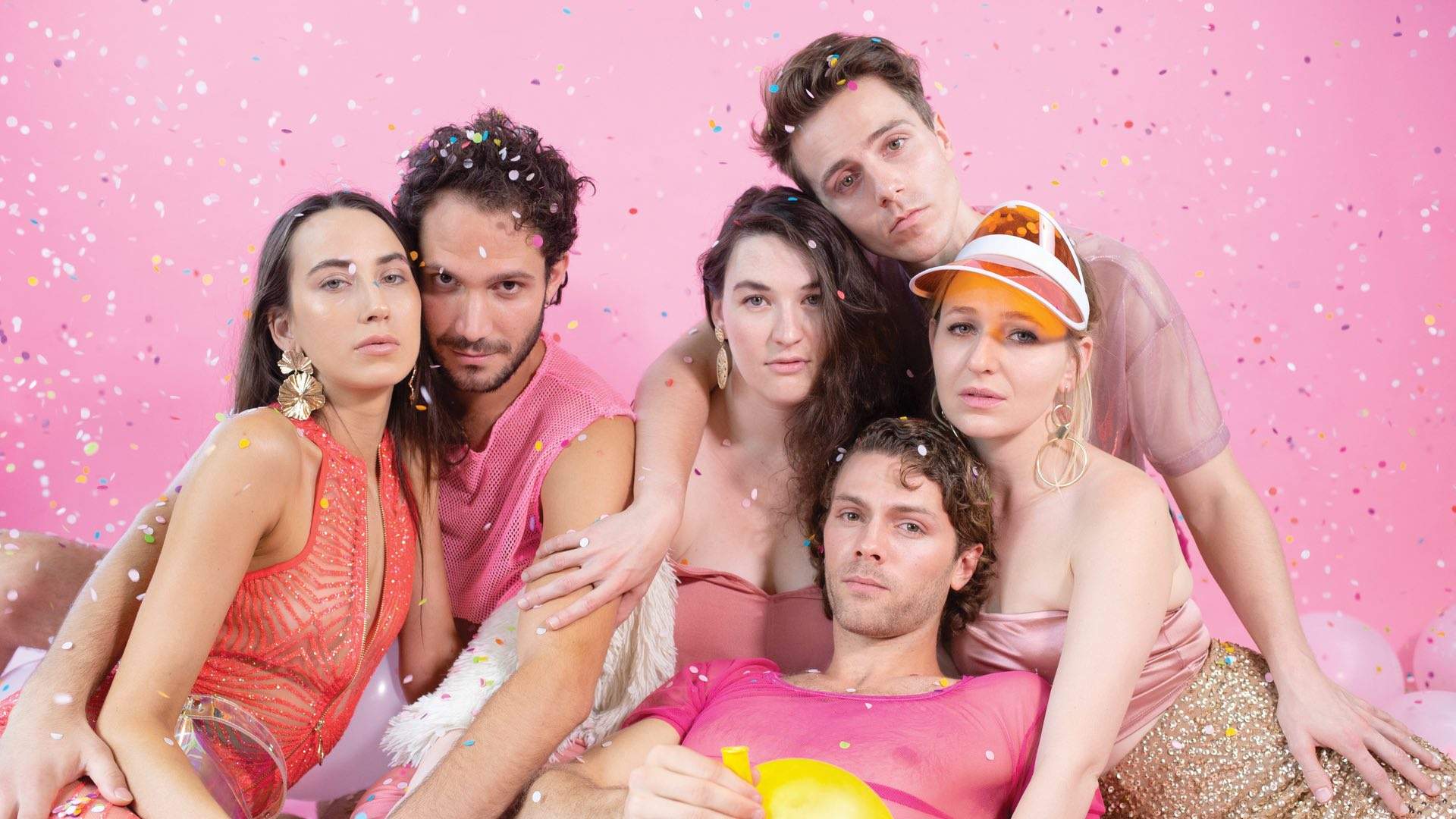 SEE A THEATRE SHOW FOR $20 EACH
In honour of 40 years of independent theatre and growing new and established voices in the arts, Theatre Works is offering $20 tickets to all of its shows throughout the entirety of 2020. Now there's no excuse for missing any of its 2020 program, including it current millennial anthology This Bitter Earth. Then check this list of other ways you can score cheap theatre tickets for future date nights.

ONE BIG BLOWOUT

BREW SOME POTIONS
Does your date mention Harry Potter every other day, in any context? This is the event for them: a wizarding potions bar. Inspired by the experiences that the gang had in potions class — and hopefully avoiding the botched polyjuice potion episode — the pop-up bar will mix magic and mixology. That's to say, there will be cocktails. Probably with some dry ice and bubbling substances. It'll be sort of like a science class, except you'll wear robes and mix your drinks with a wand. And drink what you mix, of course.
The 'experience' will take 90 minutes and will cost you $55 each. For that, you'll get a hot mug o' mead and help from a (probably) greasy-haired Potions Master to mix a potion or two for yourself. You may or may not have to take your O.W.L exam after. Either way, there'll be a cash bar so you can celebrate or commiserate your results for further drinks and snacks.

Top image: Bodriggy Brewery by Kate Shanasy. 
Published on January 15, 2020 by Concrete Playground