ARTS & ENTERTAINMENT
Five Melbourne Date Ideas for This Week That Aren't Dinner and a Movie
Just think of us as your cultural wingman.
Five Melbourne Date Ideas for This Week That Aren't Dinner and a Movie
Just think of us as your cultural wingman.
---
Tired of the classic movie and dinner date night combo? Us too. That's why we're always on the hunt for new things to do, scouring the city for not-boring Melbourne activities — ones that are guaranteed to take your next date way beyond done-before beers at the pub. Whether you're taking someone on a second date or doing your 100th with your significant other, we've got some killer (and, yes, cute) ideas for dates to go on this week, no matter how much money you've got to spend. Just think of us as your cultural wingman. You're welcome.


FREE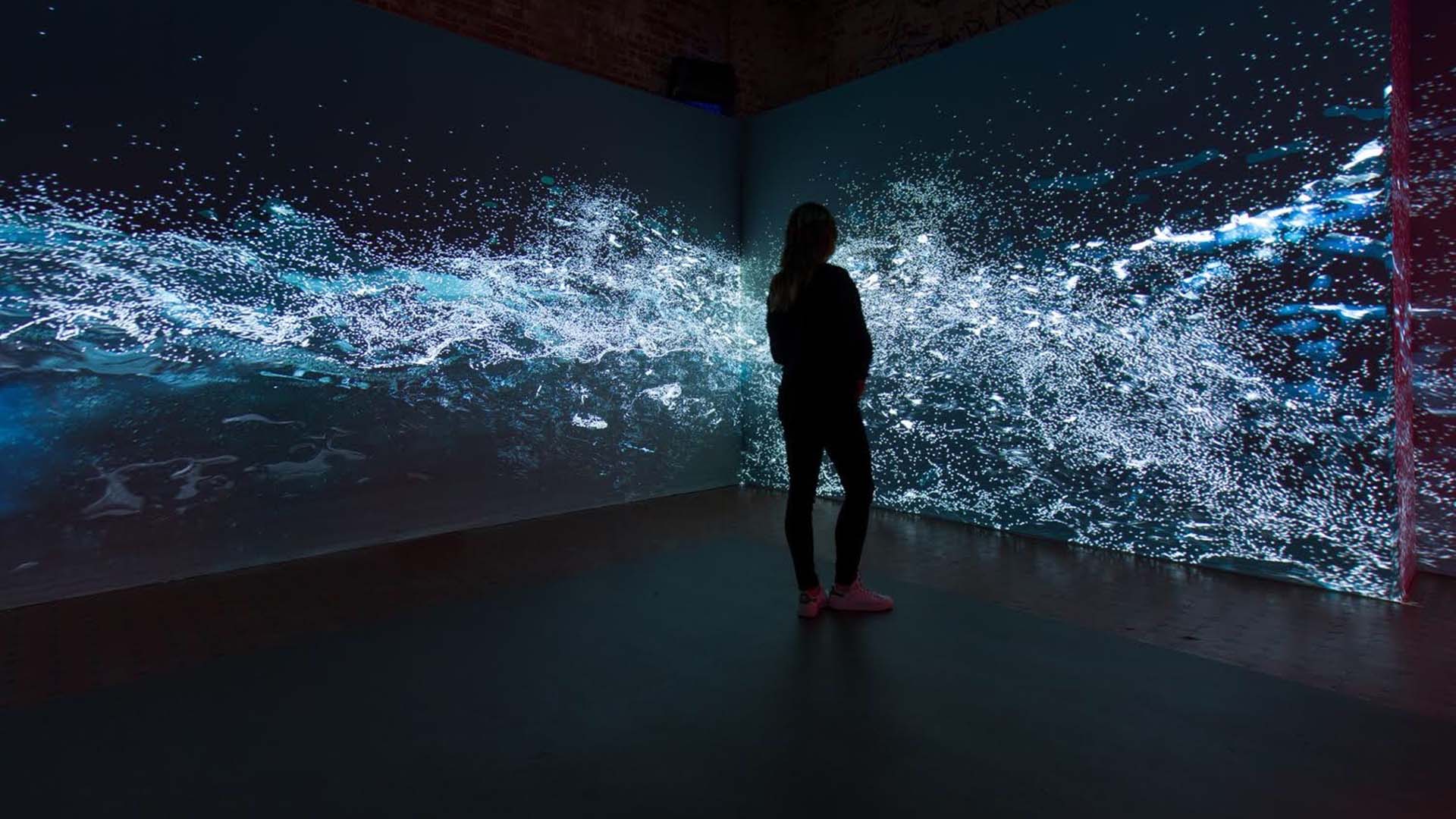 PONDER CLIMATE CHANGE THROUGH ART
An art exhibition with an activist message is sure to be a talking point for your next date. Standing in front of a wavy ocean, watching rain fall and just staring at a body of water are some of life's most calming experiences. That said, simply soaking in their beauty is difficult to do when you start thinking about the fragile environment that's responsible for all three. In digital installation Shifting Surrounds, Yandell Walton combines nature's majesty and the eco-reality — with her display contemplating the planet's shifting environments, as caused by climate change
Shifting Surrounds aims to shine a light on humanity's connection with ecological and physical systems, the current technological climate and just what is rapidly altering our world. It also examines the idea of earth entering a new geological age, called the Anthropocene. Basically, consider it eye-catching food for thought.

UNDER $20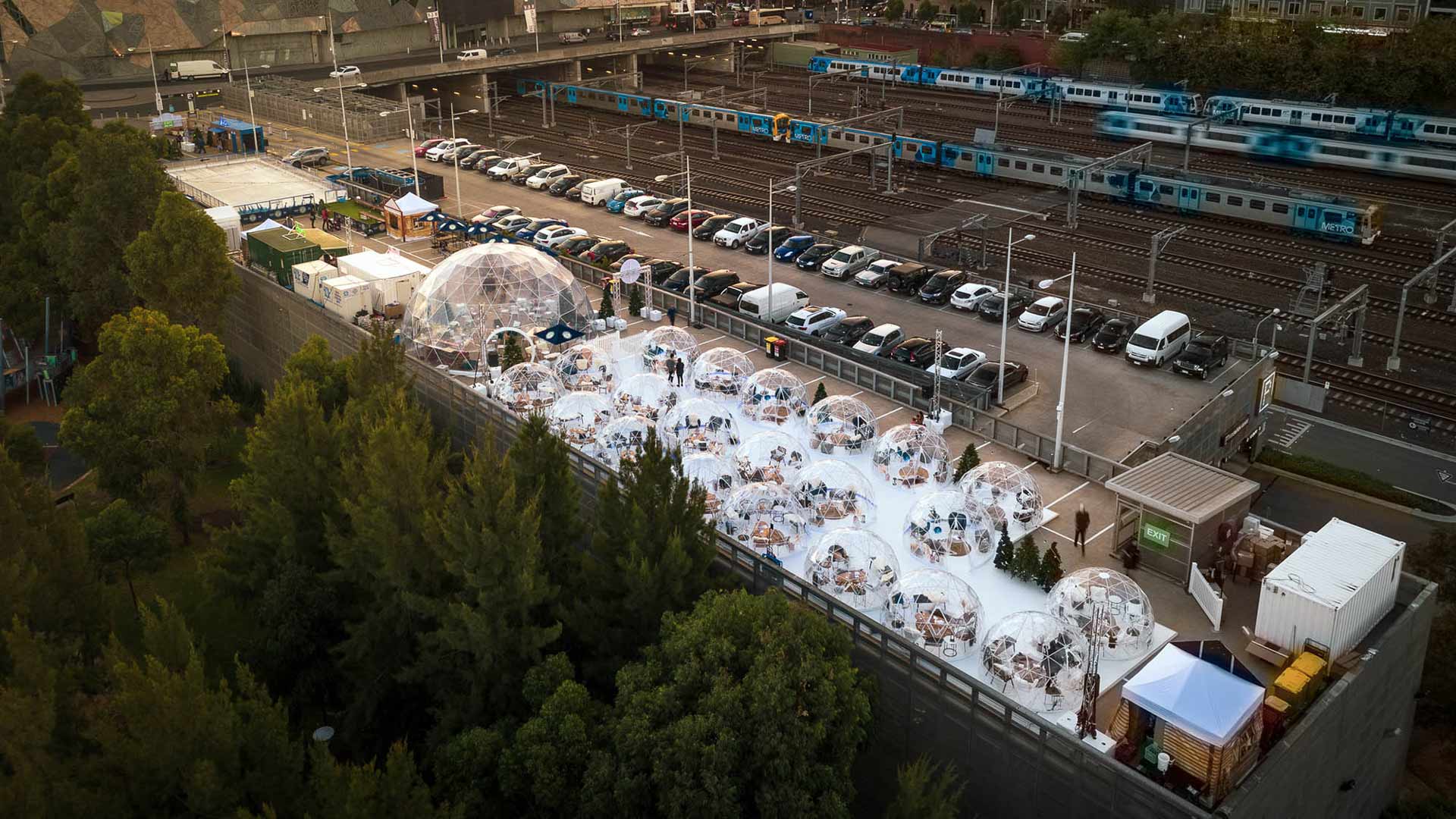 GET COSY IN AN 'IGLOO'
Don your winter woollies because Melbourne's Federation Square has transformed into a magical wonderland to celebrating the chilly season for all its frosty glory.
The Skyline Terrace at Federation Square (aka the top of the carpark) will host The Winter Village, a pop-up modelled on your typically picturesque European winter market. With an ice rink, an igloo village, a mega igloo dining hall (where it snows inside on the hour), city views, and plenty of faux snow, it'll be a quaint wintery escape for you and bae in the very heart of Melbourne. Don't miss the espresso martinis.

UNDER $50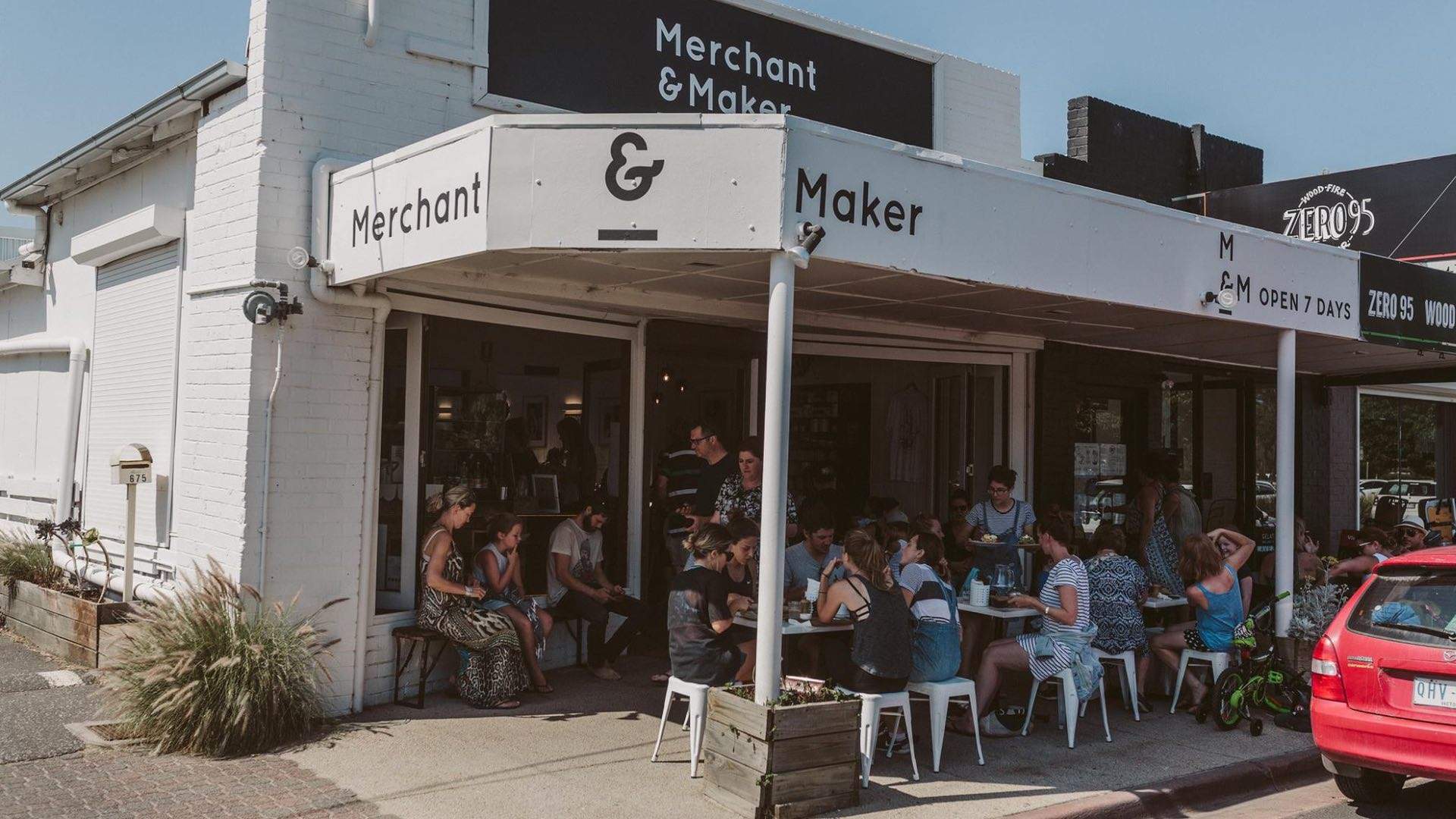 ROAD TRIP DOWN THE PENINSULA FOR BRUNCH
If you feel like you've frequented all of your local cafes far too many weekend mornings, consider setting your horizons down the coast. The Mornington Peninsula is full of bright (and mostly healthy) cafes that are well worth a Sunday drive — and if you're up early, it won't even take you too long to get down there. Start with Merchant & Maker in McCrae — it serves dishes like white chocolate and mascarpone mousse pancakes, chipotle braised beans with slow-roasted pork belly, and zucchini and chickpea fritters matched with goats curd, and pea and mint hummus. If that doesn't float your boat, check out our full list of Mornington Peninsula cafes.

UNDER $100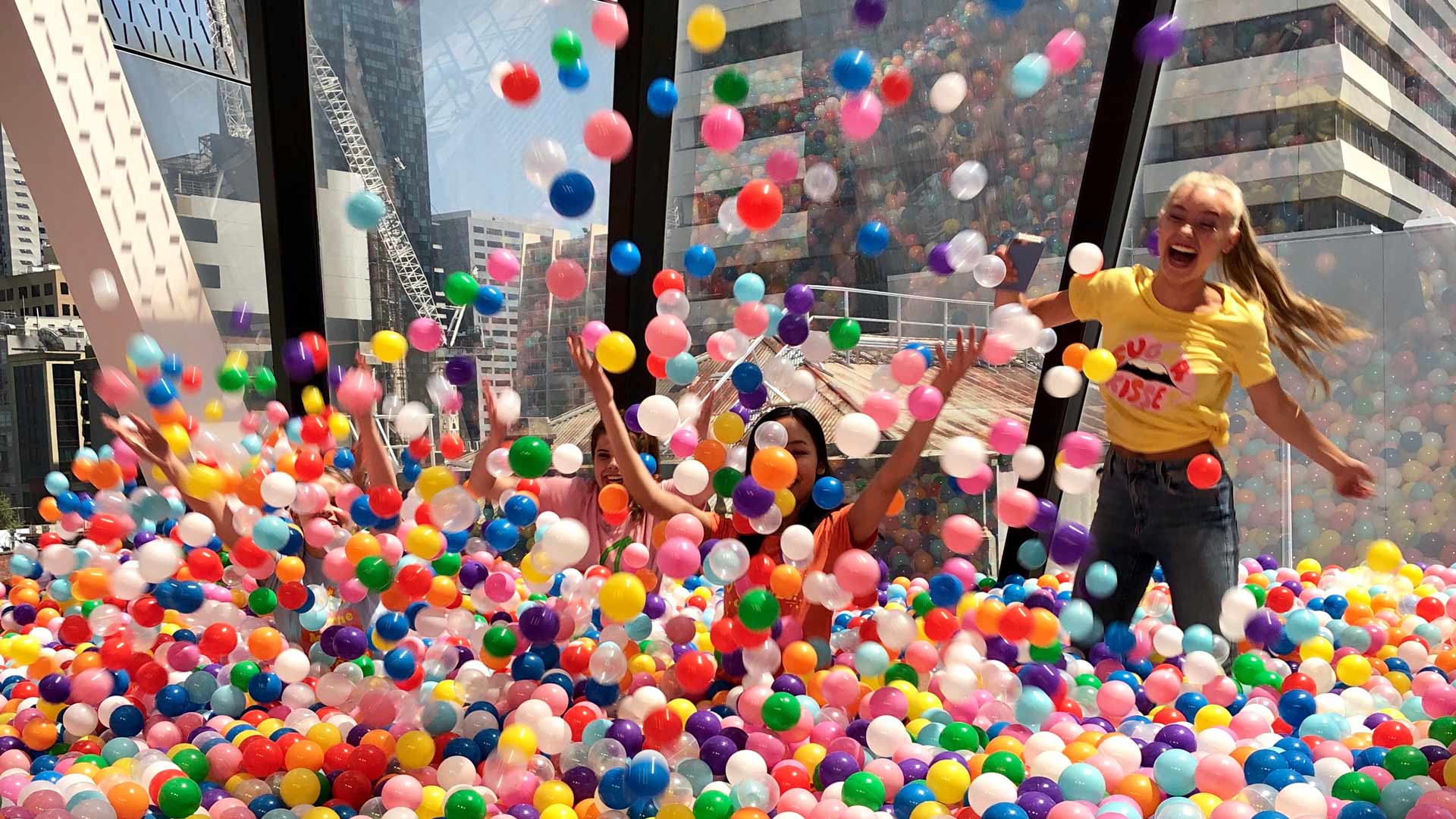 CATCH THE LAST WEEKEND OF MELBOURNE'S SUGAR EXHIBITION
Your date won't be the only sweet thing here — Sugar Republic is made up of 12 sugary rooms, colourful installations and an actual retro candy store. This time round, the Melbourne pop-up has taken over the sixth floor of Myer Melbourne and features an 80,000 rainbow ball pit, a giant birthday cake, a sweets-inspired neon installation, a confetti shower and a rainbow-filled bath (the sugary list goes on and on). Throughout the colourful exhibition, you'll find many edible treats, including Hubba Bubba, Halo Top, Wizz Fizz, Skittles and Starbursts, and will be able to visit a Sugar Republic cafe, which will be serving up a whole host of sugary delights. It's opening on Thursday and Friday nights for adults only — so you can jump in the pit without fear of crushing a small one.

ONE BIG BLOWOUT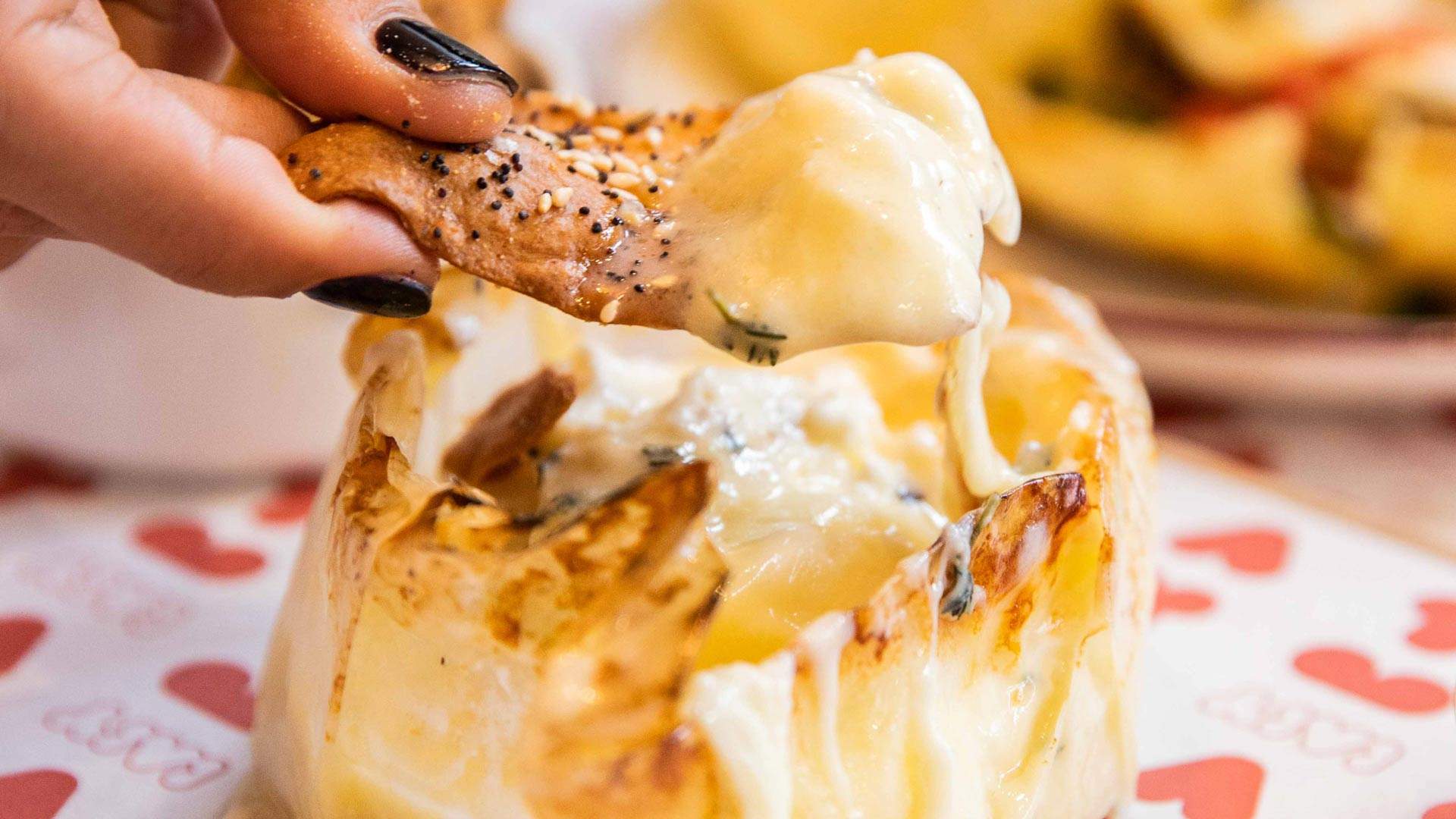 GO ON A CHEESY DATE NIGHT
Those cold weather blues don't stand a chance in the face of a hearty cheese meal, especially when it's Baby Pizza's limited-edition formaggio feast. Retreat indoors and warm up with your date and this cheese-filled menu. Start off with the likes of Sardinian-style puffed bread, loaded with oozy stracciatella, zucchini and red peppers — or a house-made olive focaccia teamed with a creamy taleggio dip. Further down the menu, you'll find  the star attraction: spaghetti cacio e pepe served straight out of a parmesan wheel. Dessert gets the cheesy treatment, too, with offerings like a classic cannolo — stuffed with blue cheese, mascarpone, pistachio and honeycomb — and a more share-friendly whole baked wheel of brie with garlic, thyme and herb crackers for dipping.
The Formaggio menu is available daily — pop by for a couple of cheesy snacks, or settle in for a lavish dinner and potential cheese coma.
Published on May 16, 2019 by Concrete Playground