ARTS & ENTERTAINMENT
Five Top-Notch (and Not Boring) Melbourne Date Ideas for This Week
Just think of us as your cultural wingman.
Tired of the classic drink and dinner date night combo? Us too. That's why we're always on the hunt for new things to do, scouring the city for not-boring Melbourne activities — ones that are guaranteed to take your next date way beyond done-before beers at the pub.
Whether you're taking someone on a second date or doing your 100th with your significant other, we've got some killer (and, yes, cute) ideas for dates to go on this week, no matter how much money you've got to spend. Just think of us as your cultural wingman. You're welcome.
Under current COVID-19 restrictions in Melbourne, some venues are still operating under capacity limits, so booking ahead is advised. Check out the latest information on the Victorian Department of Health and Human Services website.

FREE
TREAT THEM TO A CULTURE FIX
Both got a thing for art, music and design? This year's MPavilion structure The Lightcatcher has just landed in Queen Victoria Gardens, where it'll be dishing up a five-month program packed with all of that and more. Take your date for a stroll to admire its shimmering, reflective design, then return to catch one of the 400 events it'll play host to over the coming months.
This week, you can take your pick of many free live tunes and performances (courtesy of Melbourne Music Week), plus mindfulness sessions, creative meet-ups and more. Check out the full program and plan your visit.

UNDER $50

SHOW OFF YOUR SURFING PROWESS
Bonded over a mutual love of hanging ten? Make your date the perfect mix of action and relaxation by hopping on a board at Urbnsurf, Melbourne's man-made surf park, before watching Point Break on the big screen afterwards.
Part of the first-ever outdoor cinema series from the Tullamarine spot, seeing Keanu Reeves play a surfing FBI agent trying to hunt down bank-robbing beach-lovers surely can only lead to true love. Tickets begin at $20, if you're already an Urbnsurf member.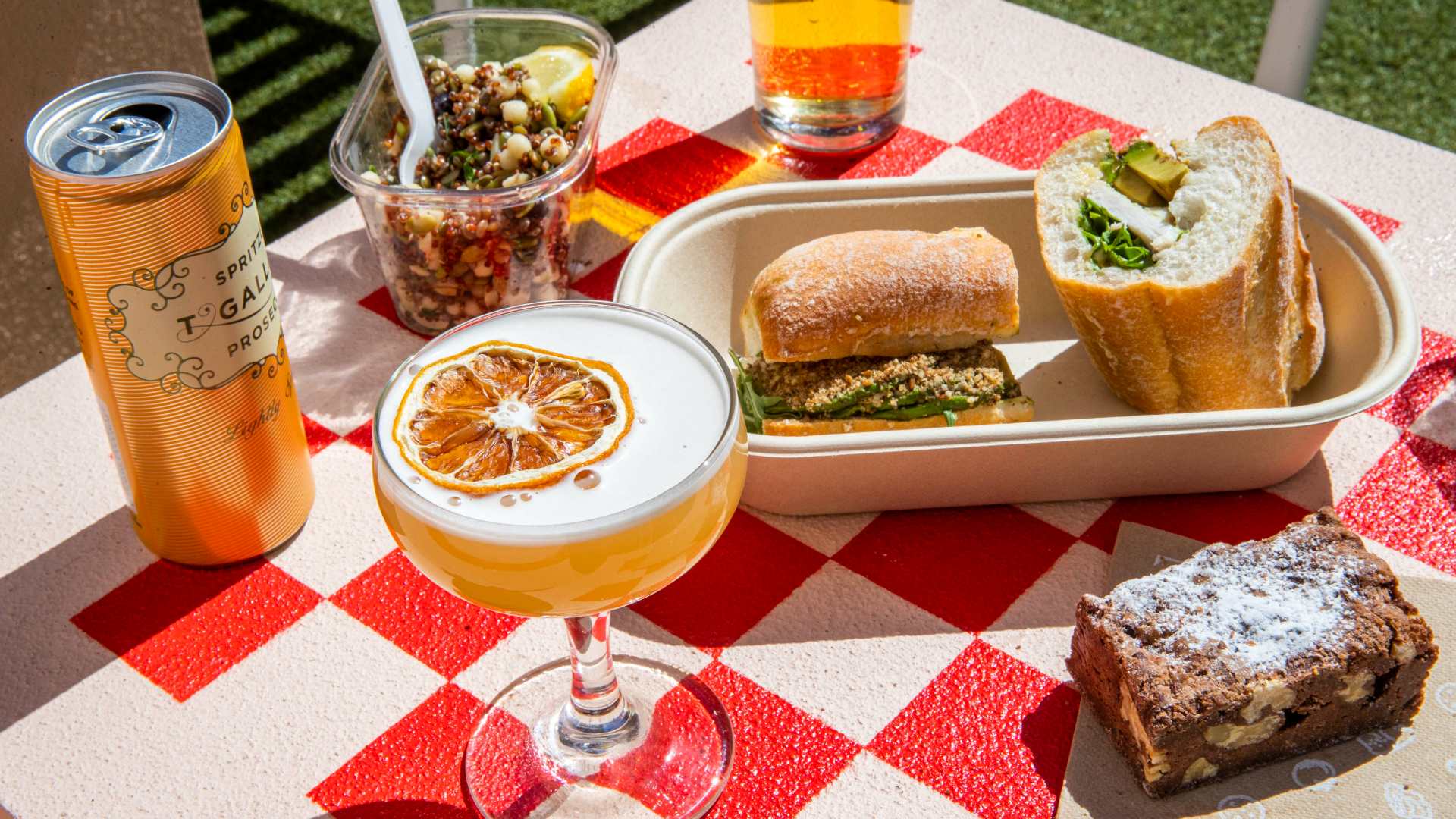 DROP BY A POP-UP SHIPPING CONTAINER BAR FOR A DATE NIGHT TIPPLE
Conjuring up the summery vibes of a European vacay can only bode well for your future relationship, right? And you'll find those in abundance at QV's new pop-up inspired by a Euro beach club. Swing past the newly opened QV Club and you'll find a shipping container bar pouring ice-cold beers, as well as an adorable caravan bar pumping out sips like Aperol spritzes and vodka-infused Watermelon Smash cocktails. There's also $69 bottles of Mumm if you're feeling celebratory.
Sort your date out with some refreshments, then nab a primo spot on the Astroturf lawn to enjoy QV Club's weekend DJ sets and live tunes.

UNDER $100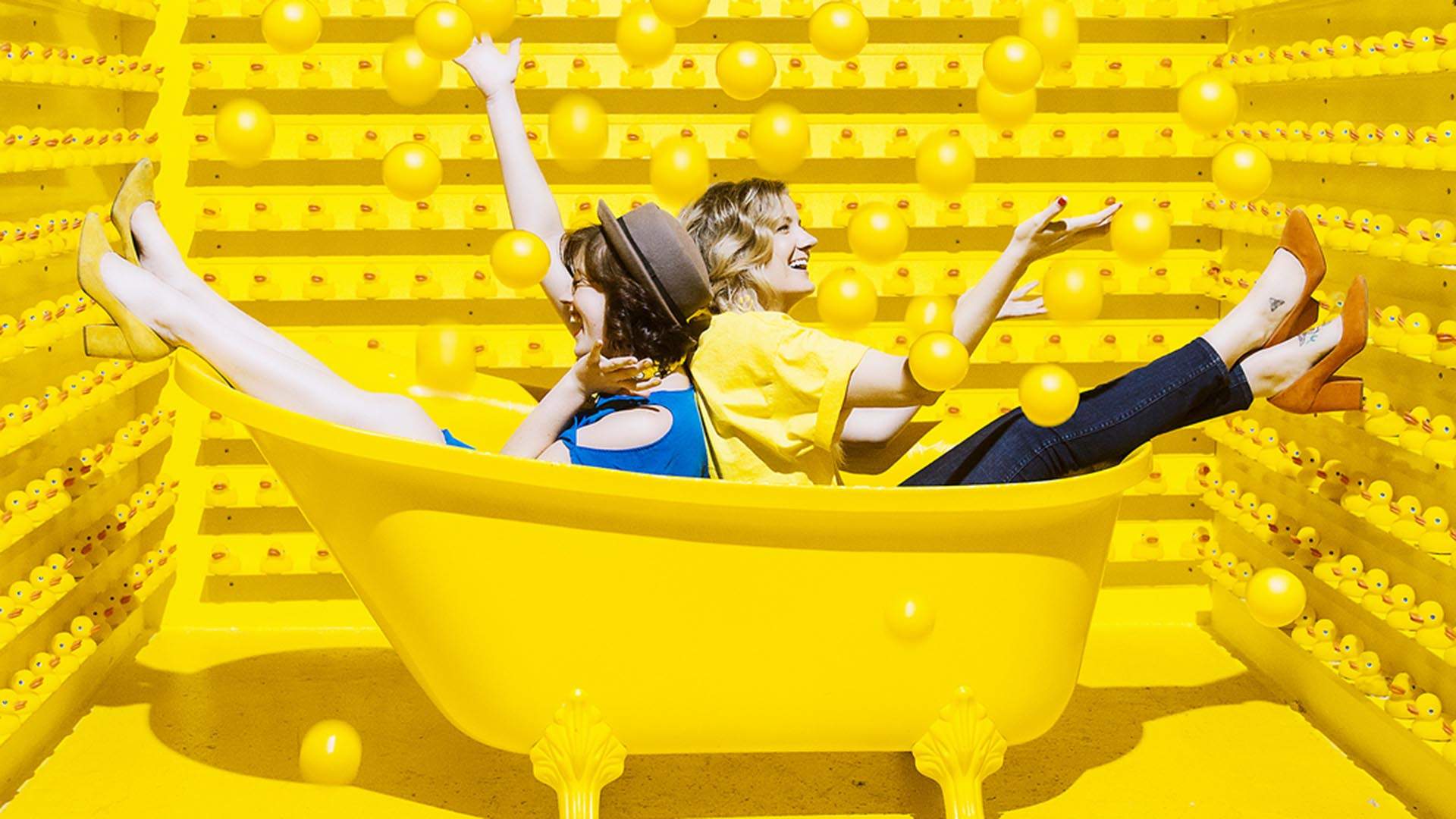 GET HIGH ON LIFE WITH A SEROTONIN BOOST
The key to a happy relationship is, well, happiness. And that's something that's in strong supply at Southbank's new vibrant, serotonin-boosting installation. The aptly dubbed Happy Place has been called the "world's most Instagrammable exhibit", featuring a series of OTT rooms you can explore as you immerse yourselves in art.
Among them, you'll find the likes of a rubber ducky bathtub room, a cookie room that actually smells like freshly baked cookies, a room filled with 40,000 golden handmade flowers and a giant rainbow with a golden ball pit (no leprechauns though, sorry). If that doesn't have you reaching for your smartphone, there's also a mind-bending upside-down room and the "world's largest indoor confetti dome".

ONE BIG BLOWOUT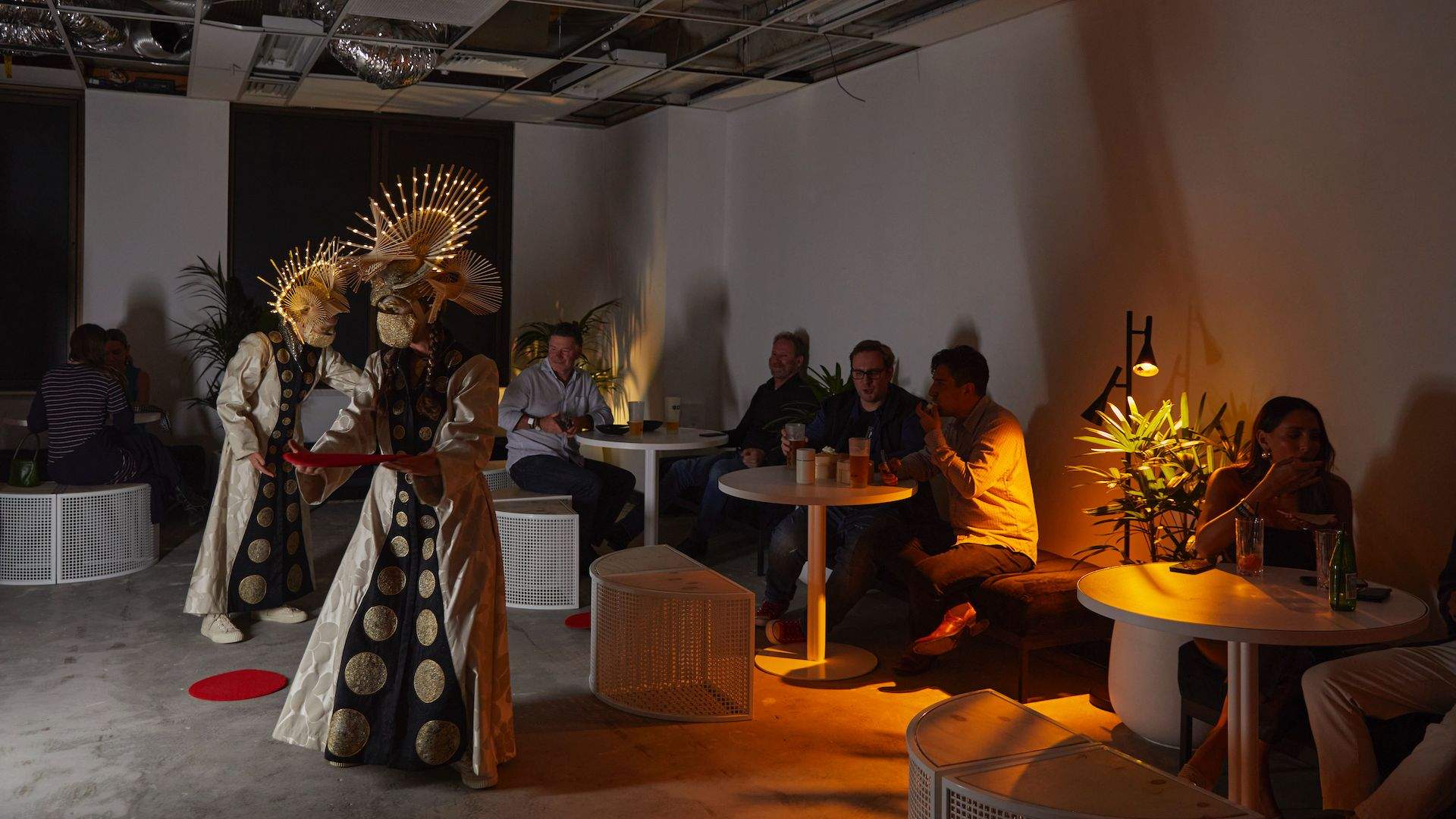 KNOCK THEIR LOCKDOWN-WEARY SOCKS OFF AT AN IMMERSIVE DINING EXPERIENCE
If you're looking for some food-oriented fun for date number one, or you're long-term lovers keen to shake things up after far too many nights of boring lockdown takeaway on the couch, this one's for you. Experiential event Higher Order has taken over Hanover House, inviting punters on an immersive 90-minute journey of discovery, featuring the culinary stylings of celebrated chef Scott Pickett.
Here, multiple themed zones play host to a series of evocative installations, each with an innovative dish to match. There's a larger-than-life bamboo steamer that you can walk inside to eat bao, while another space features a reimagined vending machine built on the idea of eliminating single-use plastics. Expect plenty of audio and visual delights throughout. The event was recently extended until December 19, but is selling out fast, so nab tickets while you can.

Published on December 03, 2021 by Concrete Playground