Eight Melbourne Arts and Cultural Spaces to Check Out This Summer (And Where to Get a Drink Afterwards)
Get your culture fix at one of these leading institutions — then make an afternoon of it at one of these excellent watering holes.
in partnership with

As Melbourne's art scene restarts after what has felt like an incredibly long hibernation, what better time than summer to get out and appreciate the many opportunities to experience art in person?
In partnership with Bombay Sapphire, we've handpicked eight galleries to get you started — as well as some nearby watering holes that'll help you make the most of your day.

NATIONAL GALLERY OF VICTORIA
It's an obvious choice, but don't leave the NGV off your list. While there's always something to see at this leading cultural institution, a show by French-born, Berlin-based sculptor Camille Henrot is top of our list this summer. Is Today Tomorrow, on until January 23, brings together sculpture, drawing, video and installation. It's a space to linger and consider the artist's ideas around influences including self-help, online secondhand marketplaces, cultural anthropology, literature, psychoanalysis and social media.
Where to go afterwards: Before you head back across the river, visit Left Bank. It offers a selection of dishes and cocktails (and good people-watching) next to the water in Southbank. Keep it simple with snacks like thick-cut chips and aioli, or choose from classic or kilpatrick oysters, inventive vegan options like pulled jackfruit pizza, or the French decadence of a confit duck leg. Planning on heading to NGV Friday Nights? Left Bank's supper menu is available from 10.30pm until late.

Aside from its impressive collection, the State Library is a chance to escape the hustle, bustle and heat outside and slow down. It's also home to an impressive art collection and a year-round series of free exhibitions. Whether you pull up a chair in the reading room first or not, you might like to check out its exhibition on — what else — books. It features some of the rarest works from the Library's collection that date as far back as the Middle Ages, including pirated editions of James Joyce, Ezra Pound, Sylvia Plath, Bob Dylan and Philip Roth, as well as artist responses to Dante's iconic Divine Comedy.
Where to go afterwards: Afterwards, Beneath Driver Lane is ready to welcome you for refreshments. In an underground space that used to be the money order office for the General Post Office, choose from French bistro-style bar food favourites like steak frites, a homemade terrine and a selection of cheeses. It's all complemented by beers, boilermakers, a seasonal cocktail menu and a 500-strong spirits list, as well as a regular lineup of live blues acts to really set the mood.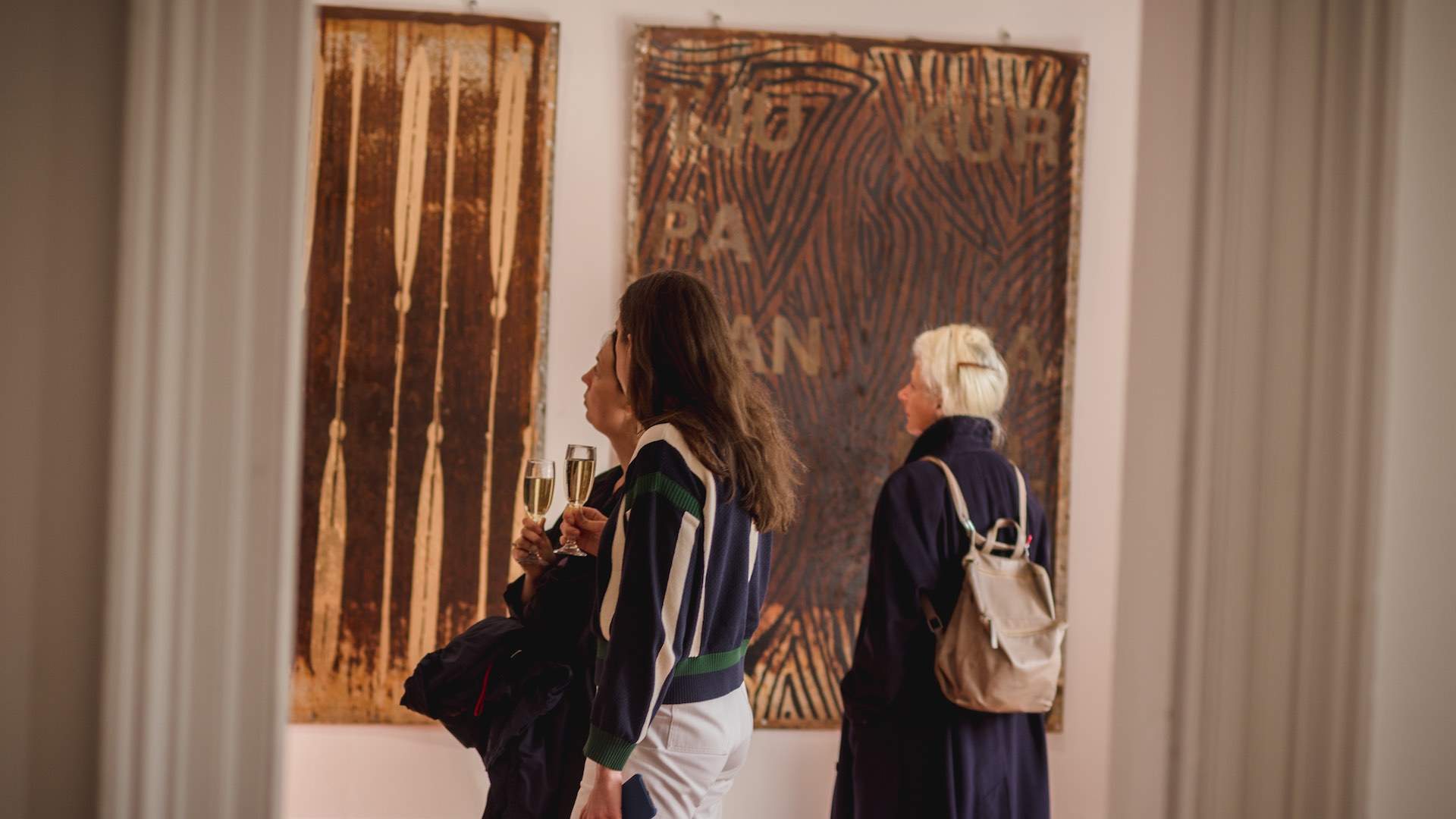 Housed in a Victorian mansion in St Kilda, Linden New Art's annual exhibition program features work by artists from near and far, with a focus on showing "brave new art" by mid-career artists. Showing this summer is Confined, a group show that brings together the work of three artists working with textiles to explore the lockdown experience.
Where to go afterwards: Amble down Acland Street and head upstairs to the Prince Public Bar's lovely open dining room for a drink with a view, as well as some fresh sea air to complement your meal. Decide between a selection from the grill or an elevated take on a pub classic. Or, head downstairs to Little Prince Wine for antipasti and a bottle of something delicious – and something to take home with you.

MARS GALLERY
Windsor's MARS Gallery has a wide-ranging program spanning sculpture, dance, video, painting and those works that are often our favourites – the ones that can't be put into neat categories. In February, MARS presents new work by three artists from Jilamara Arts and Crafts Association from the Tiwi Islands' Milikapiti. The exhibition brings together an artist painting with natural earth pigments sourced from Melville Island, a celebrated dancer now also maintaining a painting practice and an artist working with Jilamara (Tiwi body paint design) to create contemporary representations of Murrakupupuni (Country) and the artist's relationship to it.
Where to go afterwards: Jungle Boy, the self-described "worst kept secret" in Windsor, is a sure bet for a drink afterwards. Hidden behind a Chapel Street sandwich shop, this lounge and a beer garden offers somewhere to escape the busy streets and relax among foliage with a drink in hand.

CENTRE FOR CONTEMPORARY PHOTOGRAPHY
Also known as CCP, the Centre for Contemporary Photography is a must-visit on any Melbourne art tour. Here, emerging artists are represented alongside established photographers – watch out for the ILFORD CCP Salon in January, Australia's largest open-entry photomedia exhibition and competition. The gallery also hosts regular artist talks and hands-on workshops, which offers budding photographers a chance to develop their skills under the guidance of established artists.
Where to go afterwards: Right near the corner of Johnston and Brunswick Streets, you'll find Black Pearl, one of Australia's most celebrated bars that's about to enter its third decade of trade. It's walk-ins only, so pop in after your art tour and find a table downstairs, settle into a comfortable couch, or pull up at the bar. Don't feel like you need to rush, either — the venue is open until 3am on Friday, Saturday and Sunday nights.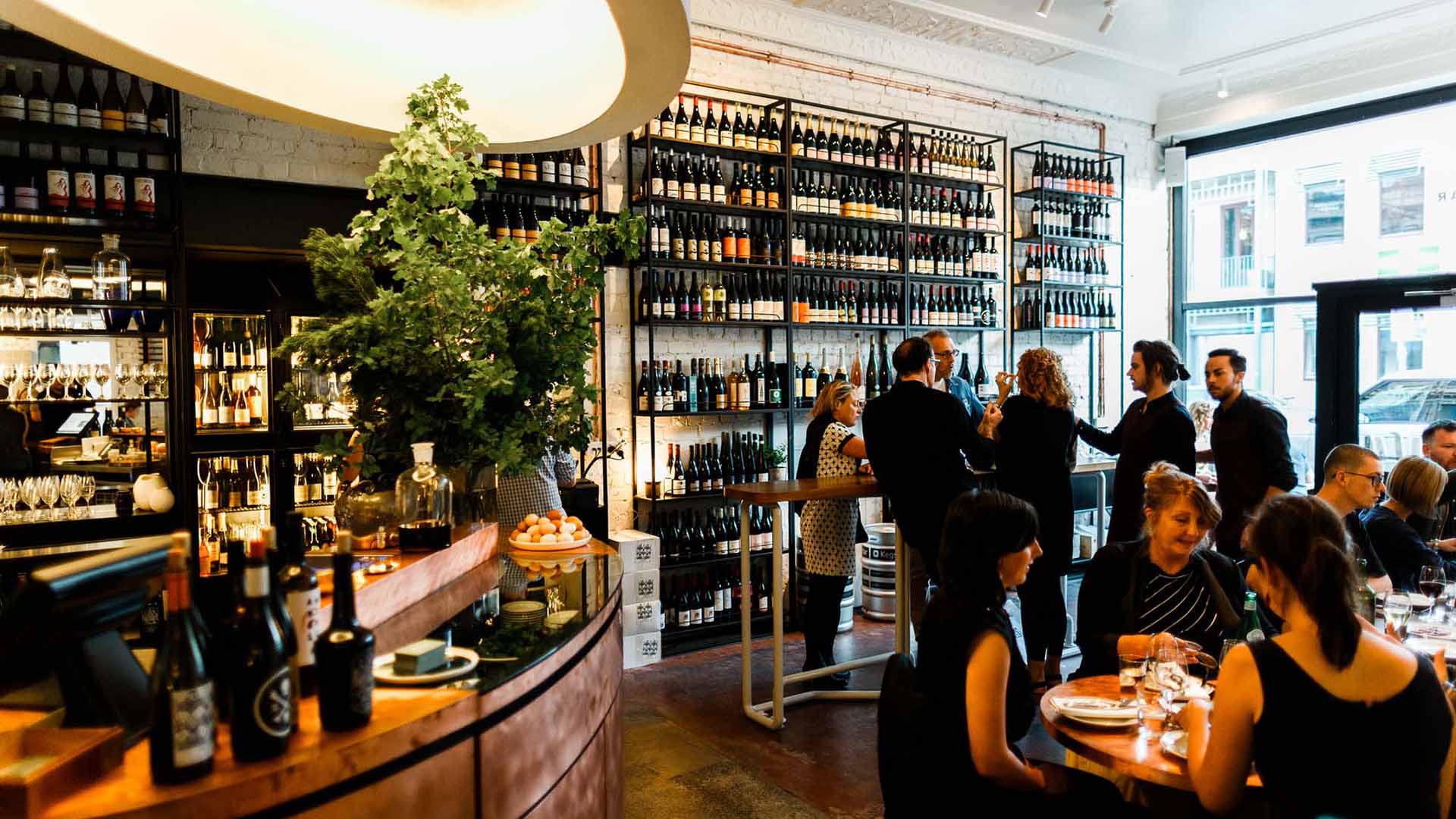 AUSTRALIAN GALLERIES
Australian Galleries has enjoyed considerable success since it was established in 1956. Swing by the Collingwood space to find works by contemporary Australian artists among its monthly exhibition program and stock gallery. This summer, you can catch group exhibition Vivid, as well as solo shows by John Anderson and Jörg Schmeisser.
Where to go afterwards: One of our favourite spots for wine, Marion has stiff competition on Gertrude Street but more than holds its own. See if you can score a table out the front if it's a balmy night and ask the waiter to recommend your next glass. Plan to eat here, too – why wouldn't you when dishes like gnochetti sardi, stuffed piquillo peppers and fig leaf panna cotta appear on its menu?

Set in the heart of Brunswick is Counihan Gallery, the City of Moreland's public art space. It is focused on presenting contemporary shows. Its permanent collection includes works by the gallery's namesake Noel Counihan, Angela Cavalieri, Maree Clarke, Graham Drendel, and Fiona Foley. There is also program of shows intended to recognise artists who live, work and contribute to the local community.
Where to go afterwards: Keep the good times rolling at Howler, where the summer programming gives you a chance to support homegrown live music. The front bar is a perfect spot to catch up with friends before and after gigs, while the beer garden out the back might just be one of our favourites in town.

GEELONG GALLERY
Now that you've explored Melbourne's gallery scene, it might be time to venture a little further. And as Australia's only UNESCO City of Design, Geelong is home to a number of excellent creative institutions. At Geelong Gallery, you'll find a mix of contemporary and historical Australian and international work. Right now, you'll find a Frederick McCubbin exhibition, an Archibald Prize retrospective, and Kerrie Poliness's site-specific 'Blue Wall Drawing #2'.
Where to go afterwards: Head across Johnstone Park to Frankie for a delicious cocktail or to sample some of Geelong's best local produce from its seasonal menu of pan-Asian fare. Catering to all dietary requirements, this Geelong local isn't far away from the waterfront if you feel like a stroll afterwards, too.

For more summer inspo, head to the Bombay Sapphire website.
Top image: Unsplash