ARTS & ENTERTAINMENT
Six Must-See Films at the 2018 Japanese Film Festival
With zombies, stray cats and even Josh Hartnett, this year's fest is both entertaining and varied.
Boasting zombies, cats, ramen, crime and a Palme d'Or-winning filmmaker, the annual Japanese Film Festival is back — and it's making its way around the country with a hefty lineup. Touring Sydney until November 25 and Melbourne from November 22 until December 1, JFF's 2018 iteration delves into the breadth of Japanese cinema. Indeed, ranging beyond the usual suspects is where this festival excels.
Everyone loves Studio Ghibli and Godzilla, two of the Asian nation's biggest cinema icons; however there's more to Japan's film industry than gorgeous animation and giant beasts. Much, much more, in fact. JFF features 31 movies that prove that's the case, including our six must-see picks. Because this festival really is all about variety, one of them even stars Josh Hartnett.

ONE CUT OF THE DEAD
A box office extravaganza in Japan that has made its super low budget back several hundred times over (yes, several hundred), One Cut of the Dead starts out like many a zombie flick. Combine a group of people, a creepy setting and a sudden attack of the undead, and you know what you're in for — even if the victims are a team of filmmakers making a zombie movie, and even if it's all initially captured in one unending take. With Shinichiro Ueda's movie, however, you really don't know what you're in for, even when you're certain that you do Saying more is saying too much, but this is a smart, energetic and highly enjoyable take on a busy genre that has a heap of tricks and twists up its sleeves. Book here. 

OH LUCY!
Resembling a reversal of Lost in Translation, Oh Lucy! follows a Japanese woman seeking more in her life — and finding it in an American in Tokyo. That said, this engaging drama is never quite that straightforward. When the single and unhappy Setsuko (Shinobu Terajima) falls for her English teacher John (Josh Hartnett), she's also trying to hold onto the blonde wig-wearing alter-ego, Lucy, that he's asked her to adopt as part of their lessons. Terajima is fantastic as a lonely soul seeking a different future that she didn't know she wanted, while Japanese-American director Atsuko Hirayanagi combines a somewhat whimsical scenario with deep character insights as she adapts her short film of the same name. Book here.

THE TRAVELLING CAT CHRONICLES
The cutest film on this or any film festival lineup this year, The Travelling Cat Chronicles isn't afraid to dial up the emotion. Splashing such strong feelings about works a treat for this book-to-screen adaptation, with themes of loyalty, positivity and kindness shining through. The four-legged Nana is an ex-stray cat who is taken in by the kindly Satoru (Sota Fukushi), but her human companion eventually has to find the feisty feline a new home. As they hit the road to visit Satoru's friends, this heartfelt film steps through his backstory and his time with his adorable moggie, all with Nana offering her thoughts. As an ode to the joys of having a pet through life's ups and downs, this moving movie is a sweet delight. Book here. 

THE THIRD MURDER
Before Hirokazu Kore-eda made one of 2018's great movies in the form of Palme d'Or-winning family drama Shoplifters, the prolific Japanese director stepped into the world of crime. The Third Murder might seem like a departure for a filmmaker known for exploring the bonds of blood, but this quiet yet poignant effort hews closer to his preferred territory than it initially appears. After Misumi (Koji Yakusho) is arrested for murder and robbery, lawyer Shigemori (Masaharu Fukuyama) is tasked with finding the truth, although that proves far from a simple task. A big winner at this year's Japanese Academy Awards, the end result takes Kore-eda's trademarks into darker yet no less open-hearted and empathetic terrain — complete with his usual winning way with actors. Book here.

THE BLOOD OF WOLVES
Crime is a gritty, bloody, pulpy business in The Blood of Wolves — and a violent one, too. That's typically the case in yakuza dramas, which filmmaker Kazuya Shiraishi has clearly seen plenty of; however he has still crafted an involving addition to the fold that nods to the past while standing on its own merits. Detective Ogami (Koji Yakusho) and his newly graduated partner Hioka (Tori Matsuzaka) drive the action as they attempt to find a missing person, only to be drawn into the all-out gang turf war that's taking over the city. Set in Hiroshima in 1988, this Japanese underworld flick doesn't hold back, including when it comes to gruesome interrogations — and to ramping up the brutal thrills. Book here.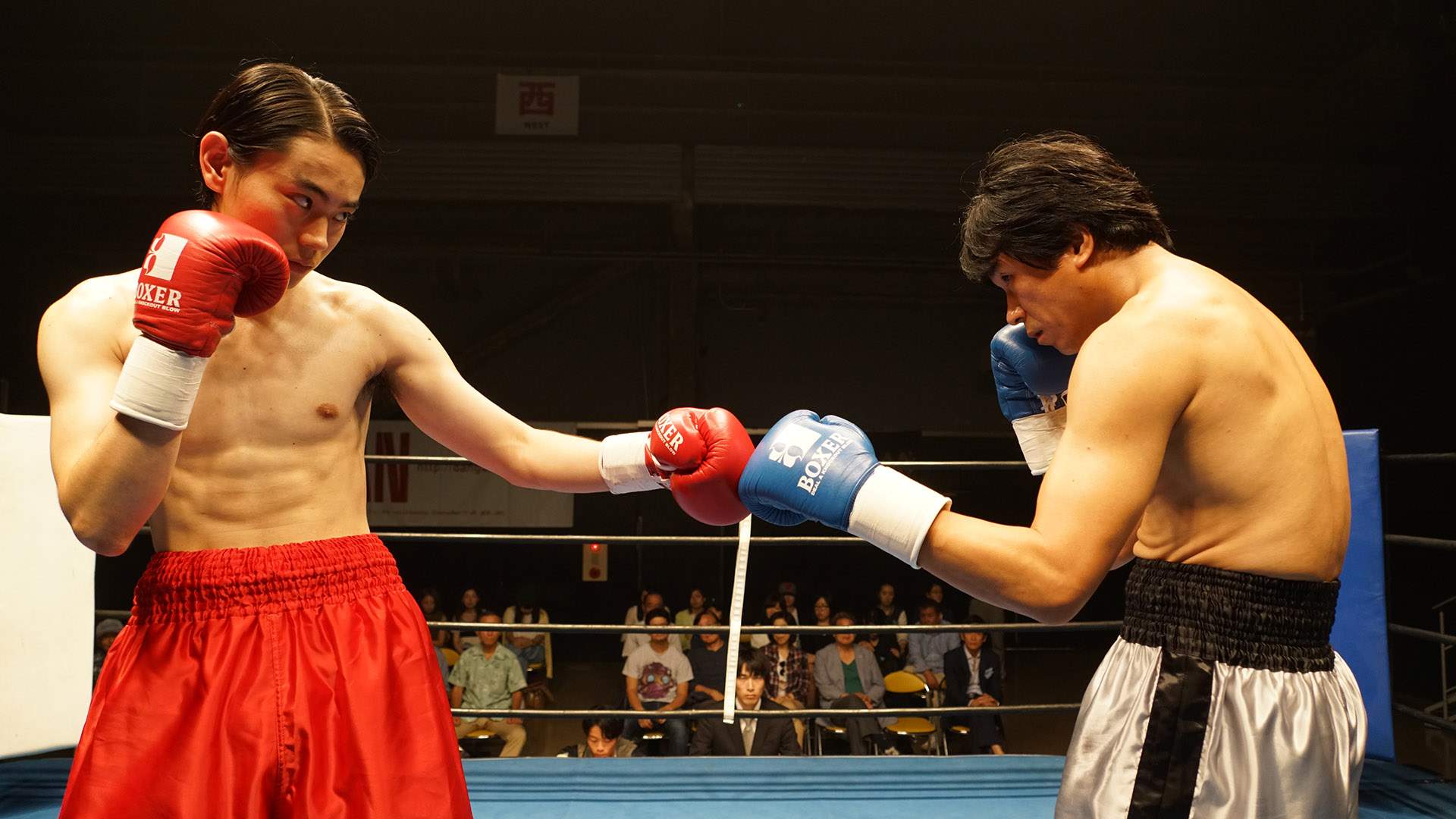 WILDERNESS
A word of warning: Wilderness isn't a quick endeavour, with this marathon two-part film clocking in at more than five hours. JFF will screen it with an intermission; however this epic cinema experience is worth getting cosy for. Based on a 1961 novel, Yoshiyuki Kishi's feature might take place just three years in the future now, in 2021, but it has much to say about Japanese society and its expectations, as well as about male friendships. Ultimately a boxing-focused drama set in in a Tokyo that's crumbling rather than bustling, and exploring the stories of quick-tempered Shinji (Masaki Suda) and shy Kenji (Yang Ik-June), this lengthy effort packs a considerable punch. Book here. 

The Japanese Film Festival screens at Sydney's Event Cinemas George Street from Thursday, November 15 to Sunday, November 25, and at Melbourne's Australian Centre for the Moving Image from Thursday, November 22 to Sunday, December 2. For more information, visit the festival website.
Published on November 21, 2018 by Sarah Ward