FOOD & DRINK
Six Melbourne Venues to Visit When All You Want to Do Is Sip a Spritz in the Sunshine
Spend your summer soaking in golden rays and sipping cocktails with your mates at these must-visit Melbourne bars.
SIX MELBOURNE VENUES TO VISIT WHEN ALL YOU WANT TO DO IS SIP A SPRITZ IN THE SUNSHINE
in partnership with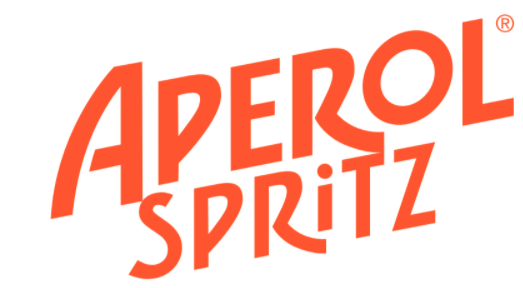 Spend your summer soaking in golden rays and sipping cocktails with your mates at these must-visit Melbourne bars.
Melbourne's blazing summers aren't just a blessing for beachgoers. If you're fond of cooling down on dry land with a spritz in your hand and the sun's rays on your face, this is your time to shine.
Perhaps more than most, this summer is certain to bring Melburnians together. A chaotic few years, our gorgeous climate, tastebud-tempting cocktails, that carefree vibe that floats across the Yarra as soon as the season hits — that'll do it. If you're wondering where to head, we've teamed up with Aperol to pick six must-visit spots that'll take care of this year's holy trifecta: spritzes, all that glorious sunshine, and ample space for you and your pals. Plus, to celebrate togetherness, Aperol is picking up the tab for 100,000 spritzes this summer to make your summer soiree even sweeter.
6

It's the 143-year-old pub that's synonymous with St Kilda, and is handily located a straight stroll from the suburb's famous beach. It's one of Melbourne's live music go-tos — the longest-running music venue in Australia, in fact — and it boasts a helluva majestic Victorian foyer, not to mention quite the range of lavish new additions from when it was last revamped back in 2018.

That'd be Hotel Esplanade, which is better known by Melburnians as just The Espy — and spending an afternoon or several in its glorious surroundings is one of the city's trustiest pastimes. No matter who is taking to the venue's stage, its main bar and terrace serve up drinks and pub classics every day of the week. Pair a pizza with a spritz here for the quintessential Melbourne experience.

Image: Alex Drewniak. 

5

Like sun-drenched cocktails and riverside revelry? Then you must love summer staple Arbory Afloat. When the cold dissipates each year, the 69-metre floating venue reclaims its prime position on the Yarra in front of on-shore sister venue Arbory Bar & Eatery — and for the summer of 2021–22, it's taking inspiration from Turkey's Turquoise Coast.

Think: olive trees, tasselled umbrellas, iconic Missoni prints and plenty of classic Aegean hues, all splashed across Arbory Afloat's two bars, upper deck and sprawling dining area. Plush daybeds and cabanas are available to book, nestled by the onboard swimming pool. And, fittingly, the matching Mediterranean-inspired menu is filled with Turkish flavours, so you can snack your way through creamy burrata dressed with za'atar, cheese-stuffed zucchini flowers and raki-cured kingfish — and pair them with fruit-forward spritzes.

Image: Parker Blain

4

Nestled down the quiet end of Brunswick Street since mid-2017, Fitzroy bar Amarillo sports a sunny disposition. Its name is Spanish for yellow, so the upbeat mood fits. Before evening arrives, it also boasts a light-filled space that's ideal for leisurely drinks — which is perfect for making the most of golden hour in a cosy, welcoming neighbourhood bar with a classic and timeless feel.

Owner Adam Sime (Long Play) and his partner Adele del Signore have drawn upon Brunswick Street's European influences, decking the venue out with mid-century furniture and cultivating a relaxed, sophisticated atmosphere to match. Here, in the venue's two rooms, you'll pair salted cod, cuttlefish with chickpeas, manchego croquetas and crispy quail with spritzes, signature cocktails, brews and a curated selection of wines.

Top image: Nicholas Wilkins.

3

Step inside Sorsi e Morsi and, despite the close proximity to St Kilda Botanic Gardens, you can be forgiven for feeling like you're on the other side of the world. The St Kilda spot aims to transport your tastebuds to the Mediterranean thanks to its pasta-heavy menu; however, it also boasts a rustic look and atmosphere that brings a firm taste of Italian cafe culture in Melbourne's inner south.

Open for breakfast and lunch — and pairing those midday meals with $10 spritzes on Sunday — Sorsi e Morsi is a carb lover's dream. Choose a plate of gnocchi either pan-fried with mushrooms, spinach, pine nuts and mascarpone, or served with tomato sugo and fior di latte. Nonna's special lasagne, five types of paninis, and spaghetti with your choice of prawns or clams also stand out.

2

Sitting down to enjoy a drink is one the simplest pleasures there is. You need the right beverage, a great space and good company, but that's an easy-to-follow recipe. Monty's Bar in North Fitzroy has taken the idea to heart, with the laidback St George's Road joint all about keeping things straightforward. The star here: the experience of knocking back beverages and having a great time with your mates.

Inside, you can opt for a booth beneath an 80s-style wine and fruit still life picture, or perch yourself on a stool at the bar. Outside, a brick-heavy courtyard, shady umbrellas and plenty of greenery await. Whichever you choose, you'll be steeped in a cruisy mood. And while the drinks list suits the pared-back vibe — think: spritzes, a handful of classic cocktails, two types of tinnies and beer on tap — fantastic things clearly come in small packages. Plus, food-wise, five kinds of pizza will tempt your tastebuds.

1

If you like starting your nights out with a scavenger hunt, then Milney's fits the bill: first, you need to find the nondescript door on Brunswick Street that's marked with an M. Once that pivotal task is complete, your evening can begin. Venture inside and you'll find a must-visit courtyard, complete with picnic bench-style seating, leafy greenery aplenty, a smattering of garden gnomes and an eye-catching mural taking up a towering slab of bricks.

It's the kind of place that makes you feel like you're in the know, whether you're sipping a beer poured from the back-wall tap while taking a perch at the wood-heavy bar, or if a spritz out the back with a mixtape soundtrack is more your style. The venue has a pedigree, too, with Monty Mullooly-Hill and Paul Milne also behind Monty's in Fitzroy North, and Rochelle Hutchinson bringing her experience from Joe's Shoe Store.
Celebrate summer with someone you love and an Aperol spritz on the house. Aperol's 100,000 spritzes will be up for grabs till Sunday, January 2, 2022. For more information and to register for your refreshing freebie, visit the website.
Top image: Parker Blain.