DESIGN & STYLE
Five Things You Need to Do And See at Melbourne Design Week 2018
Explore a room filled with thousands of balloons, try your hand at a crossword festival and see what future Melbourne looks like in VR.
Five Things You Need to Do And See at Melbourne Design Week 2018
Explore a room filled with thousands of balloons, try your hand at a crossword festival and see what future Melbourne looks like in VR.
---
in partnership with

After its hugely successful inaugural event last year, Melbourne Design Week has returned in 2018 with another massive program of local and international design innovators. Presented at the National Gallery of Victoria — and various other Victorian locations — from March 15­–25, it'll feature more than 160 inspiring exhibitions, talks, studio tours and industry-led events that'll take you into creative overdrive. Here are five you can't miss.

VISIT AN EXHIBITION
It wouldn't be Melbourne Design Week without a host of exciting and innovative exhibitions to check out. Much-loved home-grown designers Ben Landau and Lucile Sciallano explore the future of ceramics through 3D printing in Ornament is Fine, while Designwork 02 features solo exhibitions by design leaders Dale Hardiman and Elliat Rich at the Sophie Gannon Gallery. Acclaimed Amsterdam-based architecture practice Experimental Jetset are showcasing in a retrospective large-scale installation, Superstructure, that explores the link between graphic language and the city.
LA Artist Jihan Zencirli — better known as Geronimo — will take over Hub Furniture's Abbotsford showroom with thousands of balloons for her installation Diminishing Elation. Geronimo's designs are known worldwide and have featured on Oprah and in a Kanye West concert. For the Melbourne exhibition, the colourful balloons will be 100% biodegradable.


JOIN A TOUR
Go behind the scenes with Victoria's top design innovators at Open State, presented by Open House Melbourne. By giving the public access to some rarely seen spaces, including artist studios, research facilities and manufacturers, you'll get a glimpse behind the curtain of where some of Australia's best design work happens. Highlights include tours of the award-winning Medibank Place, Hepburn Wind — Australia's first community owned wind farm — and the Glenn Murcutt–designed Australian Islamic Centre.
You can also peek inside some of the city's best design showrooms on the Denfair Design Loop. Each showroom — Jardan, Cult and Tait are three of the total 15 participating — will have an in-store exhibition curated especially for the event, responding to the theme Celebration of Material.


LISTEN TO A TALK
One thing that's common among (many) designers is they love to talk about their work. And for Melbourne Design Week 2018, you'll hear from some of the foremost thinkers and makers working around the world today. Design expert and Dezeen editor-in-chief Marcus Fairs will make a one-off appearance, in a talk titled Designing a Better World (Wednesday, March 21), discussing how design shapes the world. On a smaller scale, Designing the Body Forum (Monday, March 19) will feature a round-table chat with biomedical engineers and artists discussing everything from prosthetics to edible perfumes and the future of condoms.
A discussion on the role of language in the formation of cities and communities, Experimental Jetset MABF Symposium (Thursday, March 15) — a key talk at the Melbourne Art Book Fair — features Experimental Jetset in conversation with a board of writers, designers and academics. Blak is the New Blak (Friday, March 23) presents Australian First Nation female designers and how they're leading the charge to include indigenous cultural design and design principles into fashion. And High Density Happiness: Future Proof Apartment Living (Saturday, March 17) considers the 'Australian Dream' and how we might better design homes for the future.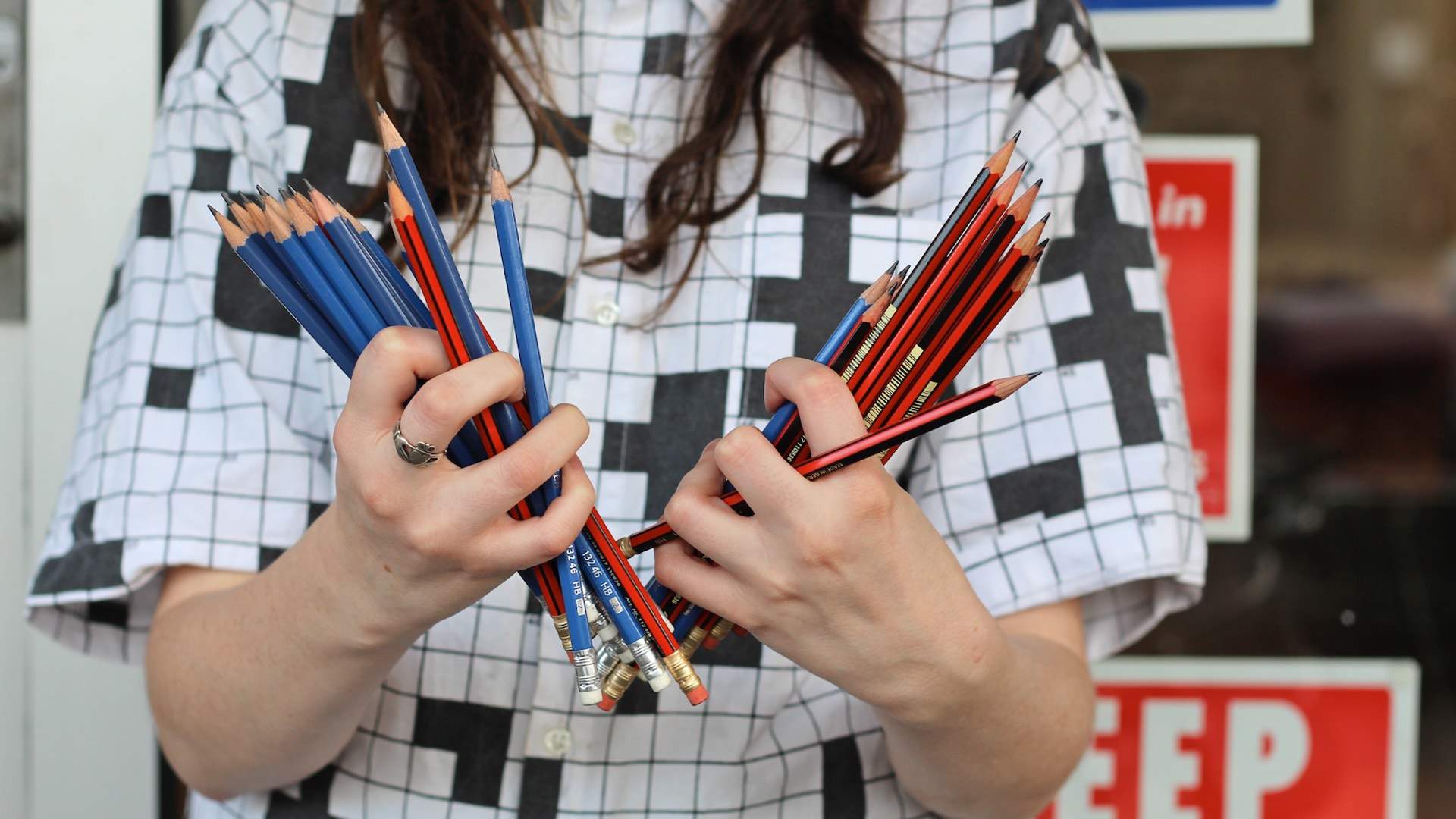 TEST YOUR VOCABULARY AT A CROSSWORD FESTIVAL
The Melbourne Art Book Fair (March 15–18) returns for its fourth year with its latest offering of book launches, panel discussions and some of the finest printed matter available today. It'll take over the NGV's Great Hall with more than 150 stalls, but this isn't just a great opportunity to add to your book and zine collection — the fair includes a host of free zine-making workshops, talks and tournaments.
A standout is Word Alert! (March 16–18), a three-day crossword festival held the NGV Forecourt. Held in partnership with writing school The Good Copy, the event will feature cryptic crossword workshops, a clue booth (where you can have your name turned into a cryptic crossword clue) and a spelling bee (where the winner get a dictionary). There'll even be a crossword tournament, complete with live commentary, that will culminate in a final showdown on Sunday.



EXPLORE FUTURE MELBOURNE IN VR
If you're interested in what future Melbourne might look like, head along to Brunswick Town Hall on Friday, March 16. And no, you won't be handed an iPad packed with renders — instead, you'll be given a VR headset. Virtual Moreland Workshop will explore and visualise the future design of the inner-north suburbs using virtual and augmented reality technology.
You'll have a chance to have your say, too, so if you'd rather the neighbourhood's future didn't involve more oBikes — let them know.
Melbourne Design Week is an initiative of the Victorian Government's Creative State strategy and is presented in collaboration with the National Gallery of Victoria. To check out the full program and register your interest for events, head to ngv.vic.gov.au/melbourne-design-week. 
Published on March 08, 2018 by Hudson Brown