Melbourne's Most Instagrammable Spots by Day and Night
Fall in love with Melbourne all over again at these prime photo spots.
in partnership with

Sometimes it can feel like Melbourne is a canvas. Mazes of laneways reveal stunning murals and there are incredible structures at almost every turn. You basically can't fail to find something photo-worthy. But we're still in Oz and we're still on the coast so, in true Aussie fashion, there are also unmissable beaches and the incredible views that come with them.
We've teamed up with Samsung to guide you towards our pick of the most Instagrammable locations in the Victorian capital. Not only that, we've split them into the best ones to visit during the day, and the ones that lend themselves more to a night-time trip. That's because the Samsung Galaxy S22 series features an incredible Nightography feature which means you don't have to worry about blurry images, regardless of the time and no matter how much light there is available. Get your camera ready.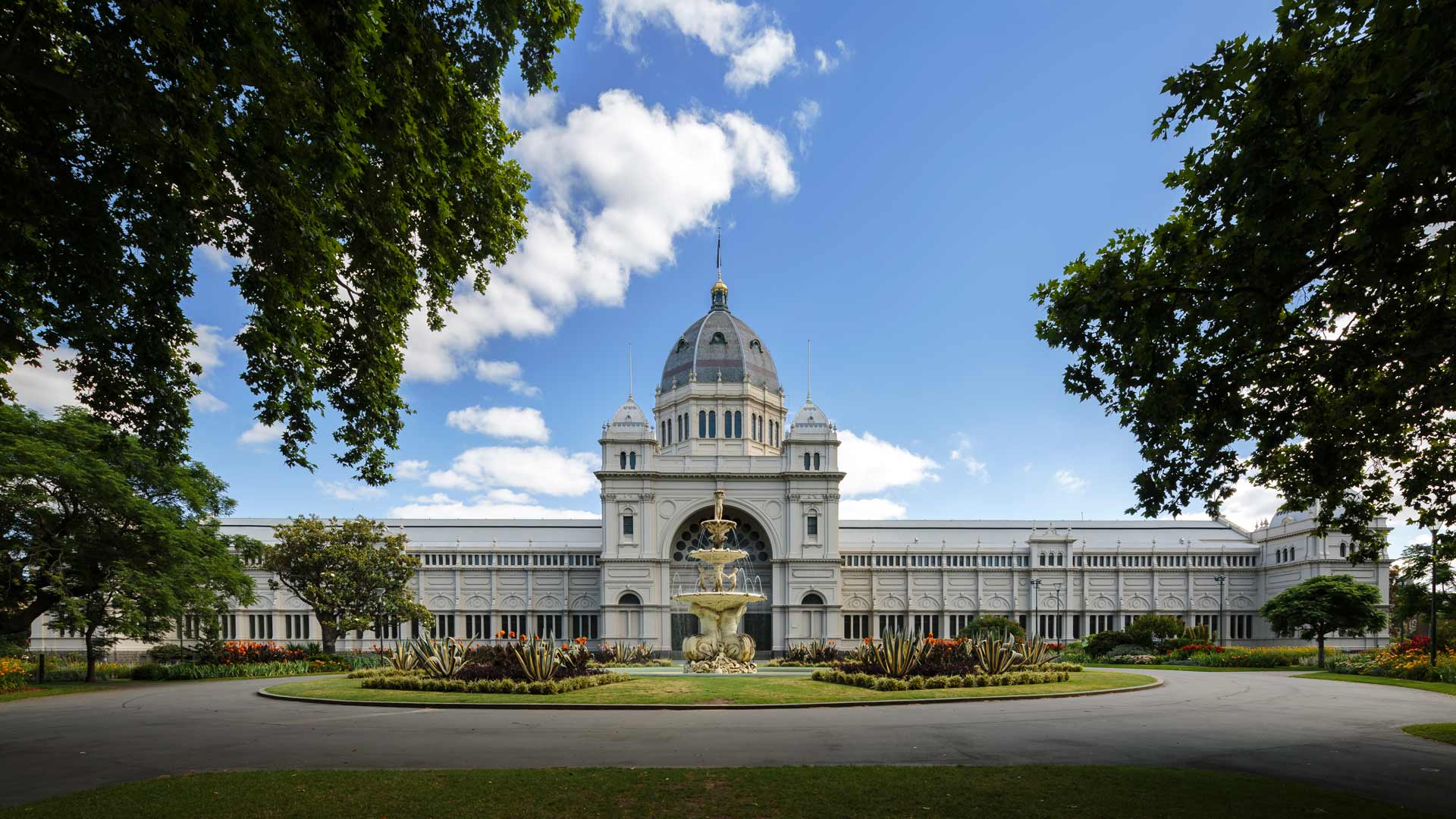 DAY
Federation Square
Over 100 million visitors can't be wrong. Over its 20 years, Federation Square has become one of Melbourne's premier destinations for art, entertainment and dining. In terms of its views, you're spoiled for choice. Look up and find an interesting angle to capture this multi-faceted structure, head to the southern edge of the public square for expansive views across the Yarra, or even go down to the riverbank itself for a snap of the tree-lined, riverside promenade.
Brighton Bathing Boxes
At the end of Dendy Street you'll find one of Melbourne's most photographed tourist attractions. Originally installed to protect the modesty of oceangoers changing into their togs, this row of more than 80 wooden huts adds a pop of colour to Brighton Beach. There was uproar in 2019 when talk of them being moved or relocated was mooted but for now they're here to stay, so find a vantage point and get clicking. On a clear day, you can even snap a shot with the CBD in the background.
St Kilda Foreshore
Sydney gets all the attention when it comes to city beaches but that truly does St Kilda a disservice, with sunbathers and swimmers alike flocking to this iconic spot to enjoy the golden sands and picturesque views. And you're truly spoiled for choice when it comes to views — there's the iconic St Kilda Pier which offers panoramic vistas of Port Phillip Bay, the St. Kilda Sea Baths, and Luna Park, the amusement park that predates its Sydney counterpart by over two decades and features two rollercoasters, a ghost train and a ferris wheel among other rides.
Centre Place
Melbourne is often said to be more like a European city rather than an Australian one, and that's partly due to its famous laneways festooned with hole-in-the-wall cafes, buskers and artists. Pick of the bunch is Centre Place, a Parisian-style thoroughfare where it seems it's impossible to take a bad photo. There'll be so much going on in your shot it will be more like a Renaissance painting than an Insta post.
Pink Lake
Incredible phenomena like Pink Lake are pretty much what Instagram was made for. Located in Westgate Park, the high salt content of the lake means that when conditions are right (high temperatures, plenty of sun, not much rain), the algae within release a pigment upon photosynthesising which turns the water its distinctive hue. Incredible for pictures, most definitely, but it's advised you stay out of the water, as it's a relatively fragile ecosystem.
Royal Exhibition Building
The Royal Exhibition Building is the kind of grandiose structure we're not used to seeing on these shores. Completed in 1880, it became the first building in Australia to be awarded UNESCO World Heritage status in 2004. It sits within the majestic Carlton Gardens — a perfectly manicured landscape that feels like it should come out of a Jane Austen novel rather than sit on the outskirts of the CBD.
Ulster Lane
Ulster Lane seems just like any other dead-end alleyway in Melbourne, but with one crucial difference. At the entrance is a piece of artwork so mind-bending, so incongruous, that it's impossible not to photograph it. Visual artist DREZ has designed a piece featuring bright colours and gradients that both alters your perception of depth and reality (while simultaneously reminding you of 1990s Windows screensavers). It's wonderfully confusing from every angle, and a sure conversation starter for your feed.
NIGHT
Flinders Street Station
With its imposing dome, by night Flinders Street Station looks more like a palace in an eastern European capital than a railway terminus. Lit up, this icon of Melbourne is like a beacon for the city – it's no coincidence that if you tell someone to meet you "under the clocks" or "on the steps" they immediately know you mean Flinders Street. The warm glow of the station against the pitch black of a moonless night makes for a simply unbeatable tableau.
Chinatown
Chinatowns around the world tend to be food-focused areas, bustling with people, and Melbourne's is no different — though there's still a distinctly Melbourne edge to our city's two-block stretch. Lanterns and lights illuminate the laneways, giving an after-dark intimate feel, but one particular installation really ups the ante. Known by the name of Neon Lane, this public artwork consists of 60 neon lights and lightboxes installed in a previously unlit alley. It brings the energy of one of Melbourne's most bustling precincts while also providing an irresistible photo op.
Drewery Alley
Yet another one of Melbourne's otherwise nondescript laneways, what really makes Drewery Alley stand out is its distinctive mural. Created by street artist Jaz Mishap and inspired by her Chinese heritage, childhood ghost stories and her love of Japan, it's a vibrant work you'll immediately want to photograph. But why is something like this in the night section? Well, lights have been incorporated into the design, making the piece truly come to life.
NGV
The pride of Melbourne's creative landscape, the National Gallery of Victoria is Australia's most visited art museum. Obviously, international artworks of renown abound behind the doors, but it's arguably just as stunning on the outside. By night, subtle lighting brings a warm ambience that highlights the gallery's brutalist exterior without being too showy, and with the magnificently tree-lined stretch of St Kilda Road acting as a backdrop, your photo can't fail.
Stevenson Lane
Melbourne, you're seriously spoiling us with all these hidden laneway treats. Stevenson Lane is yet another entry in the canon of alleys with spectacular street art. The horseshoe-shaped laneway is truly an exercise in treating the city like a canvas, with every available surface providing the base for a diverse range of expression. Murals, cartoons, portraits and patterns jump at you from every direction — you could spend more time here than in some galleries.
Princes Bridge
One of Melbourne's oldest bridges may primarily be a means for pedestrians, cars and trams to cross the Yarra, but framed with the CBD in the background and the river in the foreground and it bisects any photograph beautifully. Wait until the sun goes down and the glow of the lamps on each pier imbues the cityscape with a cosy feel, the hazy reflection of the lights in the glistening water below transforming the view of a busy city centre into high art.
Melbourne Town Hall
Designed by Joseph Reed, who was also behind the Royal Exhibition Building and State Library, Melbourne Town Hall was completed in 1887 and is an imposing presence in the heart of the CBD. It has a large clock tower, an impressive auditorium and is famous for being the site of a visit from The Beatles back in 1964. Most importantly for you, however, is that it gives good photo, and lit up at night, it shines from every angle.
Make nights epic with Samsung Galaxy S22. For more info, head to the website.
Top image: Christian (Unsplash)
Concrete Playground Trips
Book unique getaways and adventures dreamed up by our editors