A New Library with a Rooftop Terrace Is Coming to the Queen Victoria Market Precinct
The new library will be housed across three levels in the Munro Development community hub.
The historic Queen Victoria Market precinct is set to score a new community library, adding to the suite of improvements the multifaceted site will welcome in coming years. The City of Melbourne approved the three-storey library earlier this week, which will form part of the $70 million Munro community hub.
It's not just any stuffy old neighbourhood library, either. The proposed facility clocks in at around 3100 square metres, boasting an auditorium, community spaces, meeting rooms, a commercial kitchen and a rooftop terrace "for outdoor reading and activities". All spaces and programs are set to be designed in close consultation with First Nations peoples as well.
It's hoped the new addition will boost visitor numbers to the evolving precinct while improving library access for locals and residents. "We're expecting 24,000 new residents in the area by 2040, so we want to provide additional community facilities to meet the needs of a growing population," Lord Mayor Sally Capp said in a statement.
The new facility will join the existing City of Melbourne library network as a sibling to the likes of Flinders Lane's City Library, Library at the Dock, and the Kathleen Syme Library and Community Centre. The council hopes the new library could open as soon as 2023.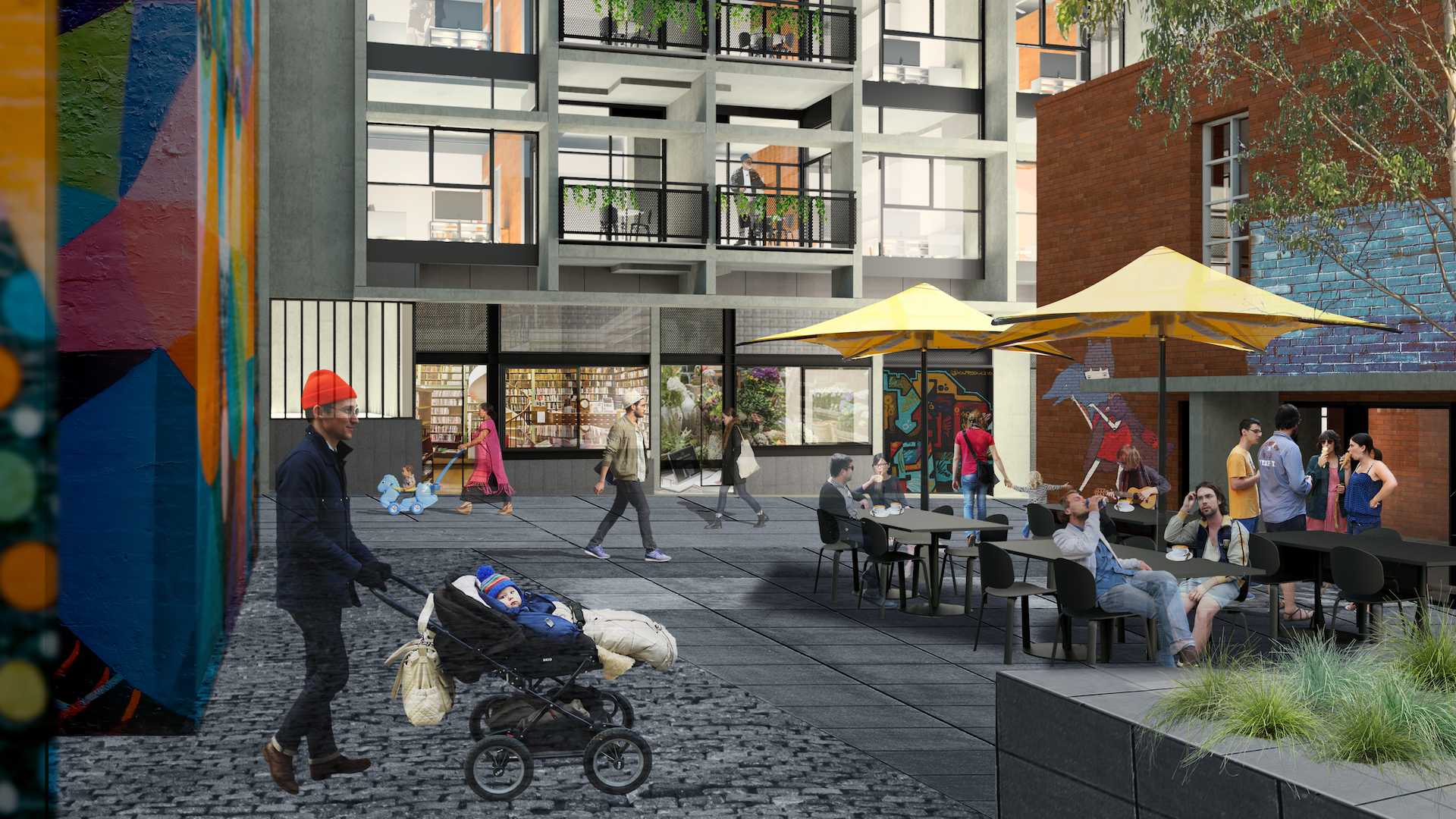 Making up a significant part of the ongoing Queen Victoria Market renewal project, the $450 million Munro Development will play host to a community hub featuring family services, shared work spaces and affordable housing units in addition to the new library. A series of retail outlets, a boutique hotel and residential apartments are also set to feature in the completed development. Further upgrades to the Queen Victoria Market's historic sheds and food hall were announced earlier this year, while work on a new pop-up park for the precinct is already underway.
The City of Melbourne's new library has been approved for construction within the Munro Development, at 91–111 Therry Street, Melbourne.