ARTS & ENTERTAINMENT
Harry Potter and the Cursed Child — POSTPONED
JK Rowling's acclaimed two-part West End play has landed in Melbourne.
UPDATE: SEPTEMBER 29, 2020 — Due to Victoria's ongoing COVID-19 restrictions, Melbourne's Princess Theatre has suspended shows of Harry Potter and the Cursed Child (again) until January 17, 2021. The theatre will then review whether the suspension should be extended, based on government advise. Those who've purchased tickets for affected dates will be automatically moved to an alternative date from May 12, 2021 with the same seating allocation. For more information and to book tickets for 2021, head to the website.

When JK Rowling dropped those last terrible three words on us at the close of Harry Potter and the Deathly Hallows, all was not well. It would never be well without Harry, Ron, Hermione fighting the Dark Lord in a series of fantastical and wholly engrossing scenarios. But little did we know, this would not be the end of the Age of Harry Potter. Thanks to the internet and the sheer demand for all things HP, Harry has lived on through new books, fan website Pottermore, film spinoff trilogy Fantastic Beasts and Where to Find Them, a series of film screenings accompanied by a live orchestra and all manner of pop-ups around the world.
But one of the biggest things to come of the post-Harry Potter era has been Harry Potter and the Cursed Child, JK Rowling's West End play that's essentially the eighth book in the series. And, in great news for Australian muggles, the acclaimed play is currently showing at Melbourne's Princess Theatre.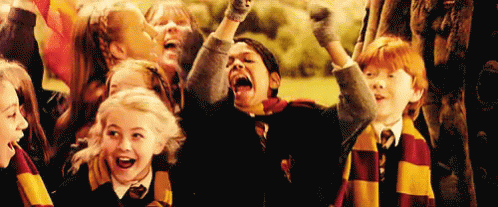 So what exactly is The Cursed Child about? Well, it picks up 19 years after Harry Potter and the Deathly Hallows and that abominably cheery epilogue on Platform 9 3/4. Harry is now an overworked Ministry of Magic employee, and the play focuses on both him and his youngest son Albus Severus Potter as they grapple with the past and future. The production is presented in two parts, so you'll have to book into two performances — there's the option to do so either on the same day (matinee and evening) or on consecutive evenings. Each part runs for about two and a half hours.
But don't spend too much time celebrating — tickets are currently on sale and we can't imagine they'll stick around for long. Ticket prices range between $65–175, and there are cheap tickets available for every performance, too. TodayTix, an app aiming to make theatre affordable for all, has launched the Friday Forty, a digital lottery doing just what it says on the packet: offering 40 $40 tickets to every show. The lottery is open every Monday from 12.01am until Friday at 1pm, with the lucky winners announced between 1–5pm that Friday. Winners score $40 tickets to consecutive performances of both Part One and Part Two of the play (so a total of $80) the following week and can purchase a maximum of two tickets to each.
Harry Potter fandom aside, it's something all theatre-goers can get excited about. Since debuting in July 2016 the production has won 22 awards and has repeatedly sold out at London's Palace Theatre. It's also been widely successful in Melbourne — with the the season extended eight times right up until Sunday, October 4 2020.
Image one: Evan Zimmerman for Murphy Made.