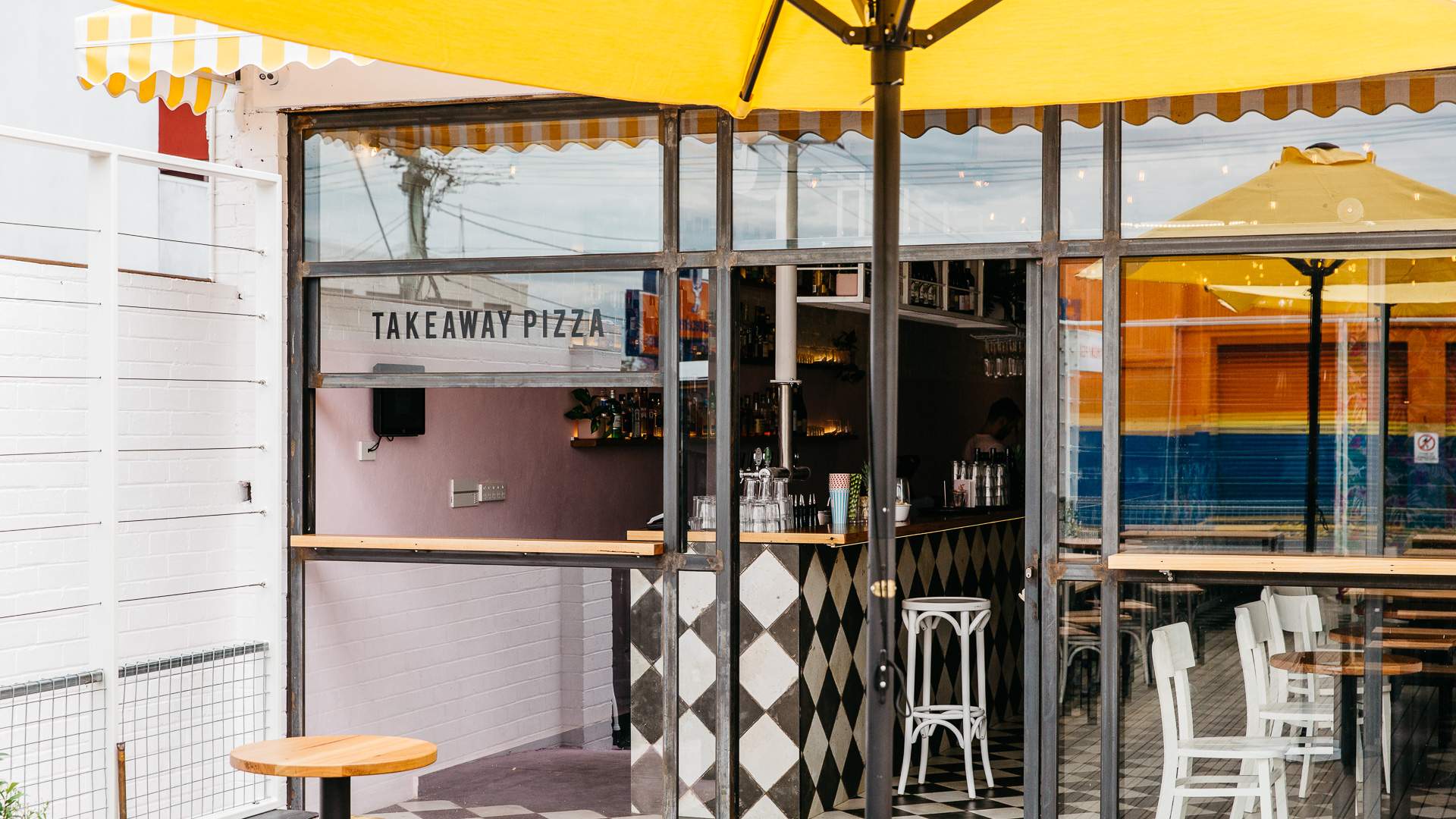 "
New in Town
Takeaway Pizza
Across the road from its OG venue, the Dexter team has opened a takeaway pizza joint that doubles as a by-the-slice wine bar.
Melbourne's north doesn't have enough late-night wine bars serving oversized slices of pizza. At least, that's what Sam Peasnell and business partners Adam Goldblatt and Tom Peasnell think. They're the talented trio behind Preston hotspot Dexter Meat & Buns and they've just opened a casual pizza joint directly across the road.
"There aren't too many places in Preston that are open later and doing drinks so we thought a couple more bars would be nice," says co-owner Sam Peasnell. "It's somewhere for our staff and customers to go after dinner." It's called Takeaway Pizza and it's a concept the boys have wanted to explore for a while now. "Adam [initially] wanted to do pizza at Dexter, but Tommy's plan to do barbecue won so we've sort of been waiting for an opportunity to get back to it."
The way it works is pretty simple: out front is a takeaway pizza joint where you can order 12-inch American-style spicy pizzas through a small window, while inside is a fully stocked cocktail and wine bar. It's the kind of place you can duck in for a quick beer while you wait for your pizza, or roll into for a few kick-ons after a dinner over the road. It's what the boys are describing as a northside take on a southside-style wine bar. "Rather than have an amazing glass of wine with a charcuterie board, you'll be eating it with a spicy slice of pepperoni pizza — we think that's kind of the way the north would do a wine bar," says Sam.
Takeaway Pizza opens its doors this week, and we've got a first look. In partnership with Zantac we're uncovering the best new restaurants and bars around Australia as they open. We've got the lowdown on the team, the design and — most importantly — the menu so that you can head in educated, excited and ready to take it all in — with a few dishes recommended by the chef, no less.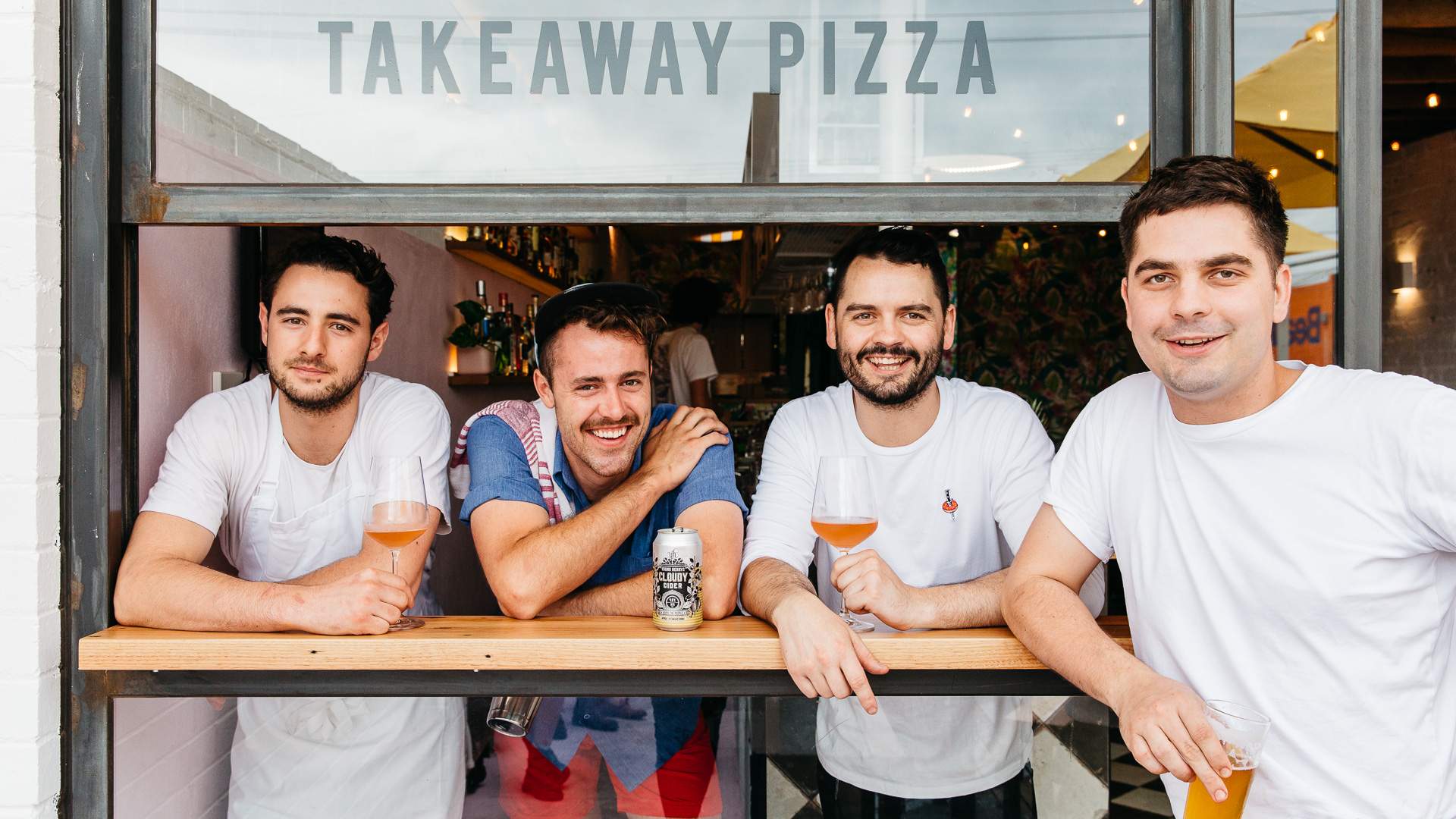 "
The Team
While it's miles away from Dexter in terms of offerings, Takeaway Pizza shares many of the same values — it's simply about good food and drink. It's something the guys want to shine through all their venues and it's certainly tangible at their original space. Before Dexter, the high school friends worked together at Hawthorn's Pizza Religion until Adam and Tom headed to London where they worked at Homeslice and Pit Cue Co., respectively.
Both young chefs thrived in the English hospitality scene with Goldblatt in particular refining his passion for non-traditional American-style pizza. "[Tom and Adam] were over there having hospo knock-offs at the Nightjar or something and kept talking about wanting to come home and do a restaurant. They got me involved and that's sort of how Dexter happened," says Sam.
Just two years after launching their debut venture, the talented trio are opening the pizza joint, largely inspired by Goldblatt's time at Homeslice. It'll be closely followed by a three-storey city outpost, Dexter Meat Liquor & Roof, which will open next February (more on that to come). While Tom will move over to the CBD venue when the time comes, Adam will look after things in Preston — particularly Takeaway Pizza.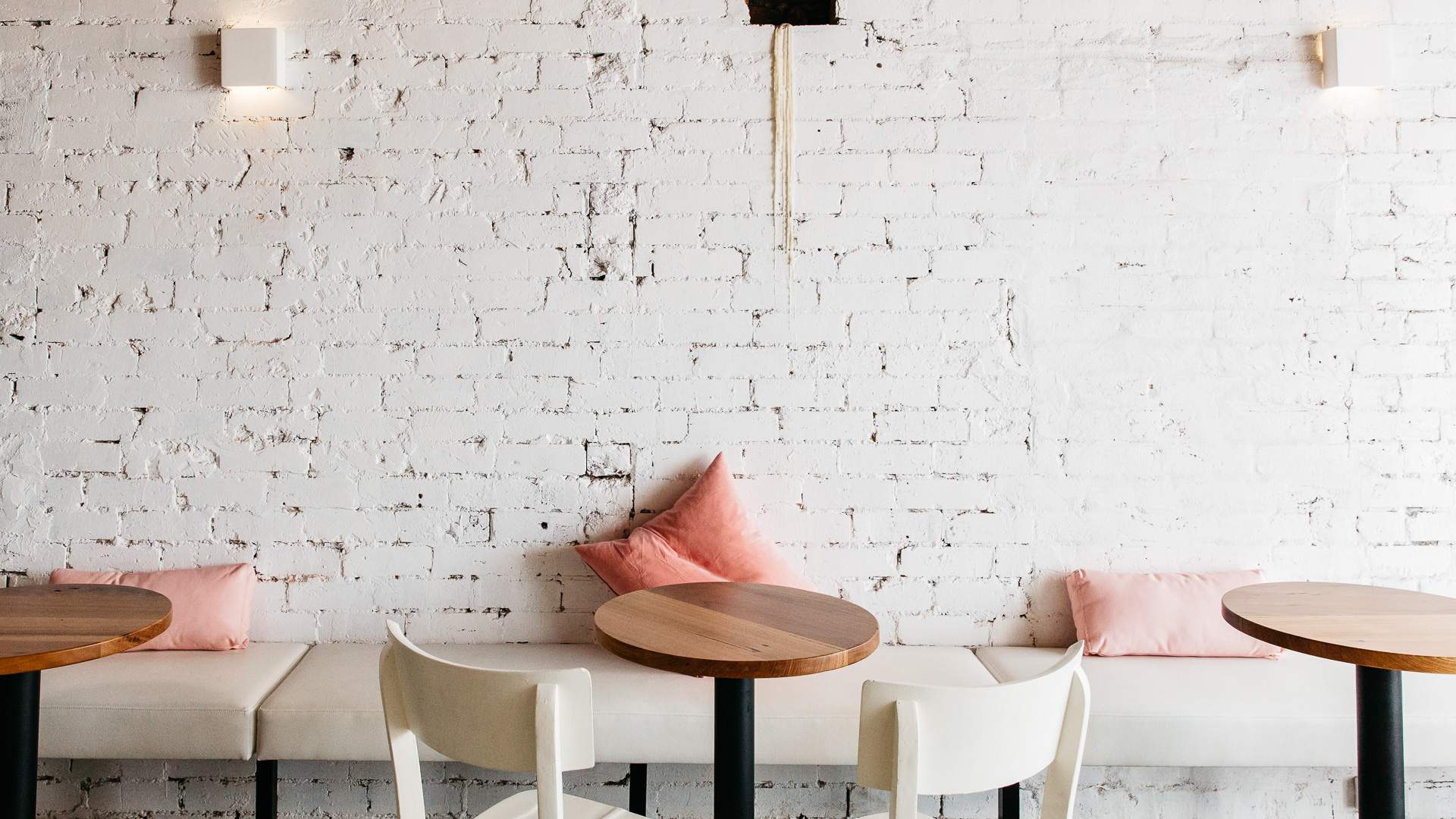 "
The Design
Takeaway Pizza might seem unassuming but the guys have worked pretty hard to transform the old embroidery warehouse into a bright and fun space. The idea was to create a very kitsch environment — there are quirky prints on the walls and an outdoor deck, perfect for summer evenings. "We've got this gorgeous little deck out the front that fits about 30 people, so hopefully people will be smashing rosé and cheeky cocktails and drinking beers on the deck," says Sam.
While it's been a great opportunity to try their hands at design, the guys also had some input from local design firm Pierce Widera who helped them translate their ideas from the page. "They came to the piece quite late and fixed up everything that we'd mucked up."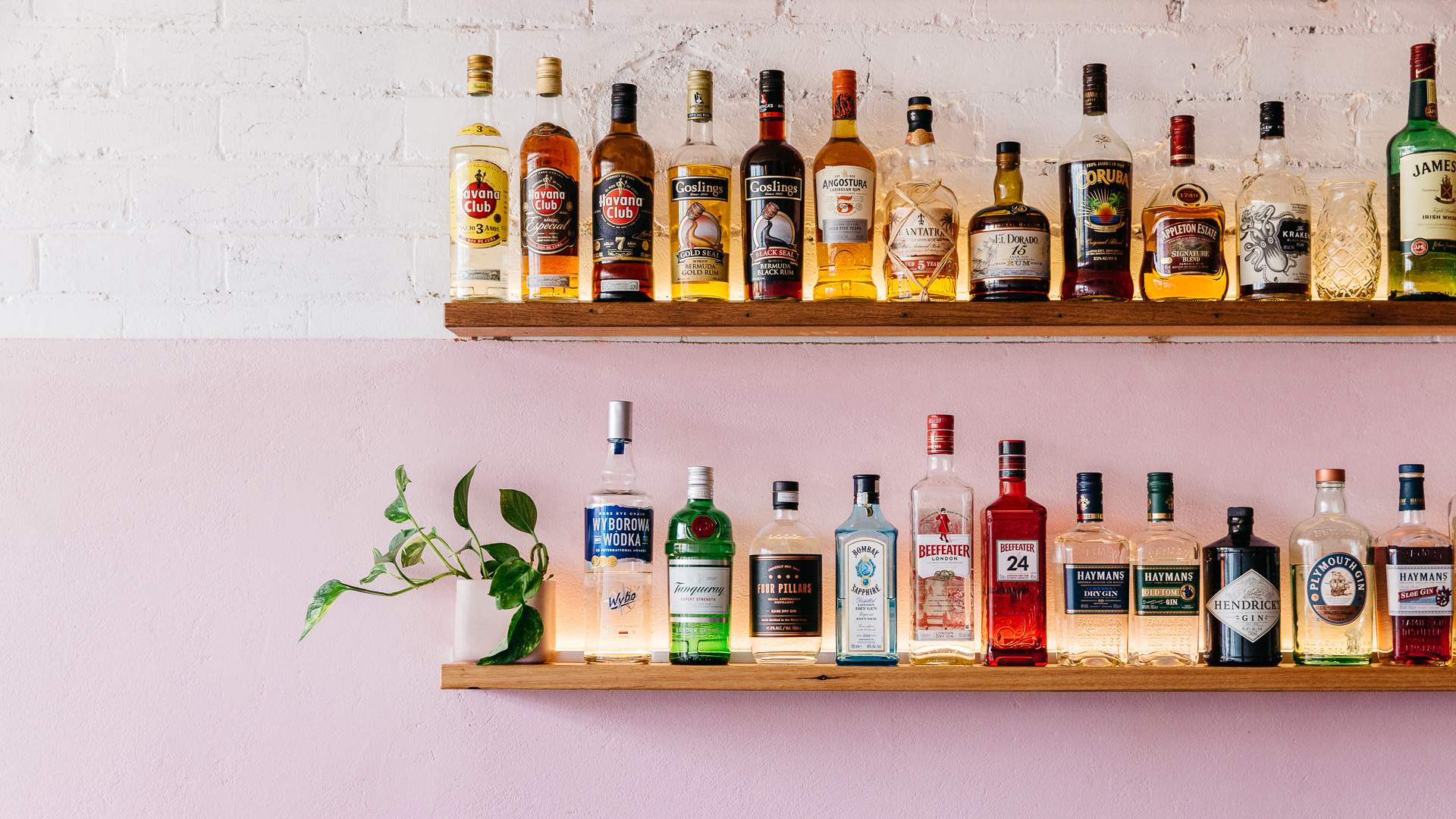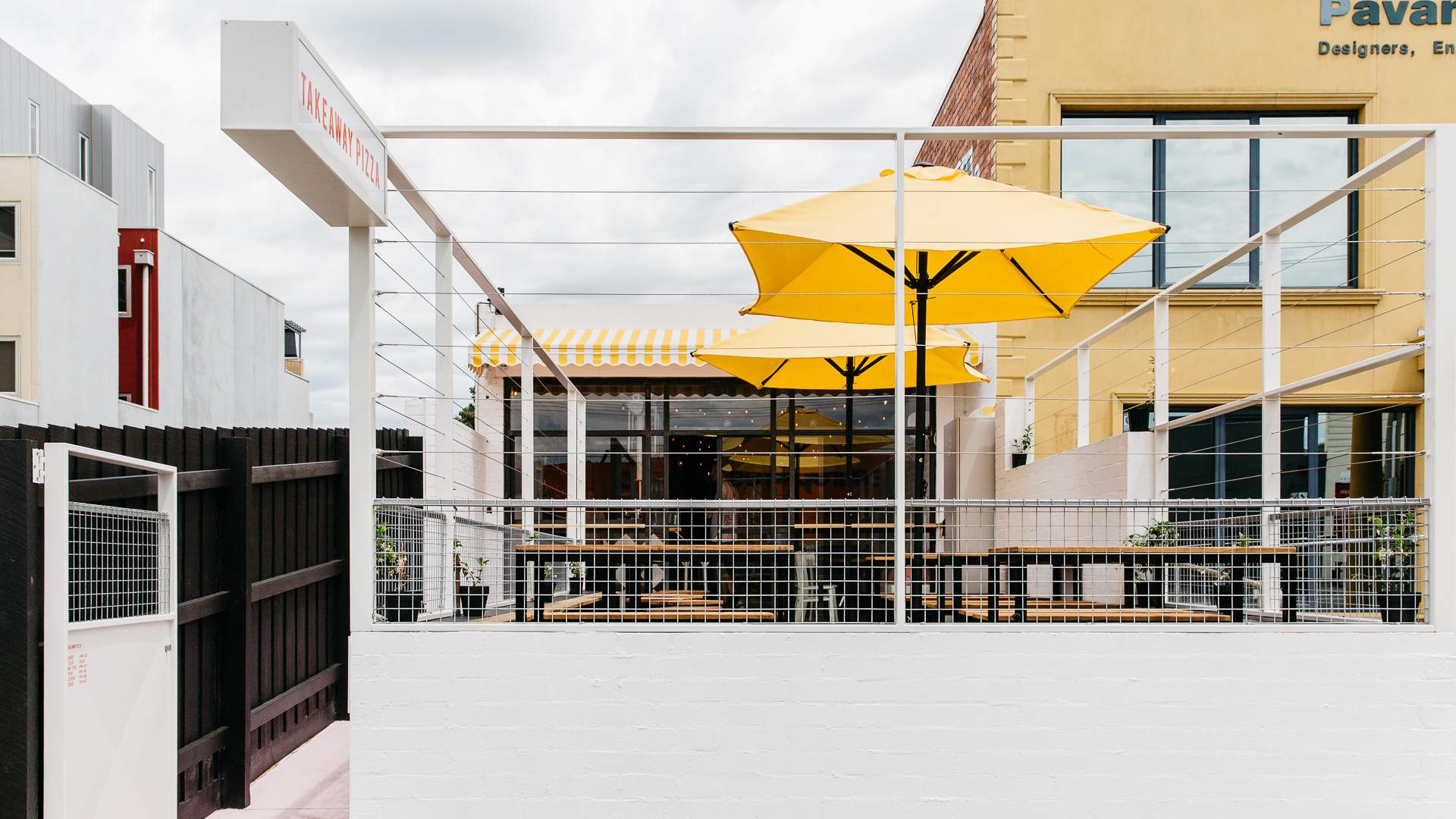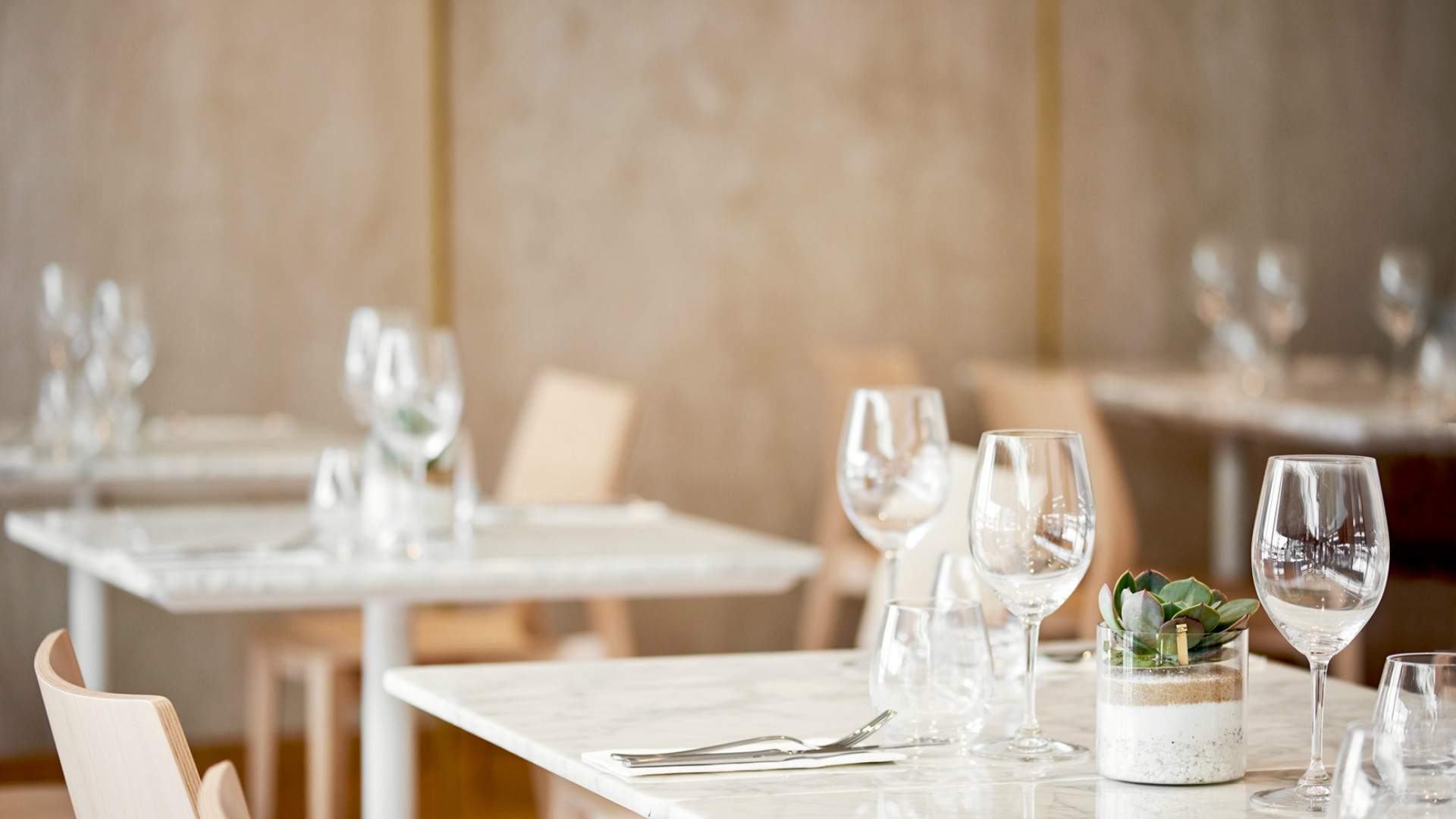 Designers Amy Pierce and Natalie Widera worked closely with the guys to create two spaces that can be both separate entities and also mesh together seamlessly. "For us it's almost two venues — we want to do all the pizzas that people can pick up and take home and then the bar is sort of tucked in behind," says Peasnell. 
"It's really fun, really kitschy and it's nice to be able to get a big slice of pizza while you're drinking beers and cocktails."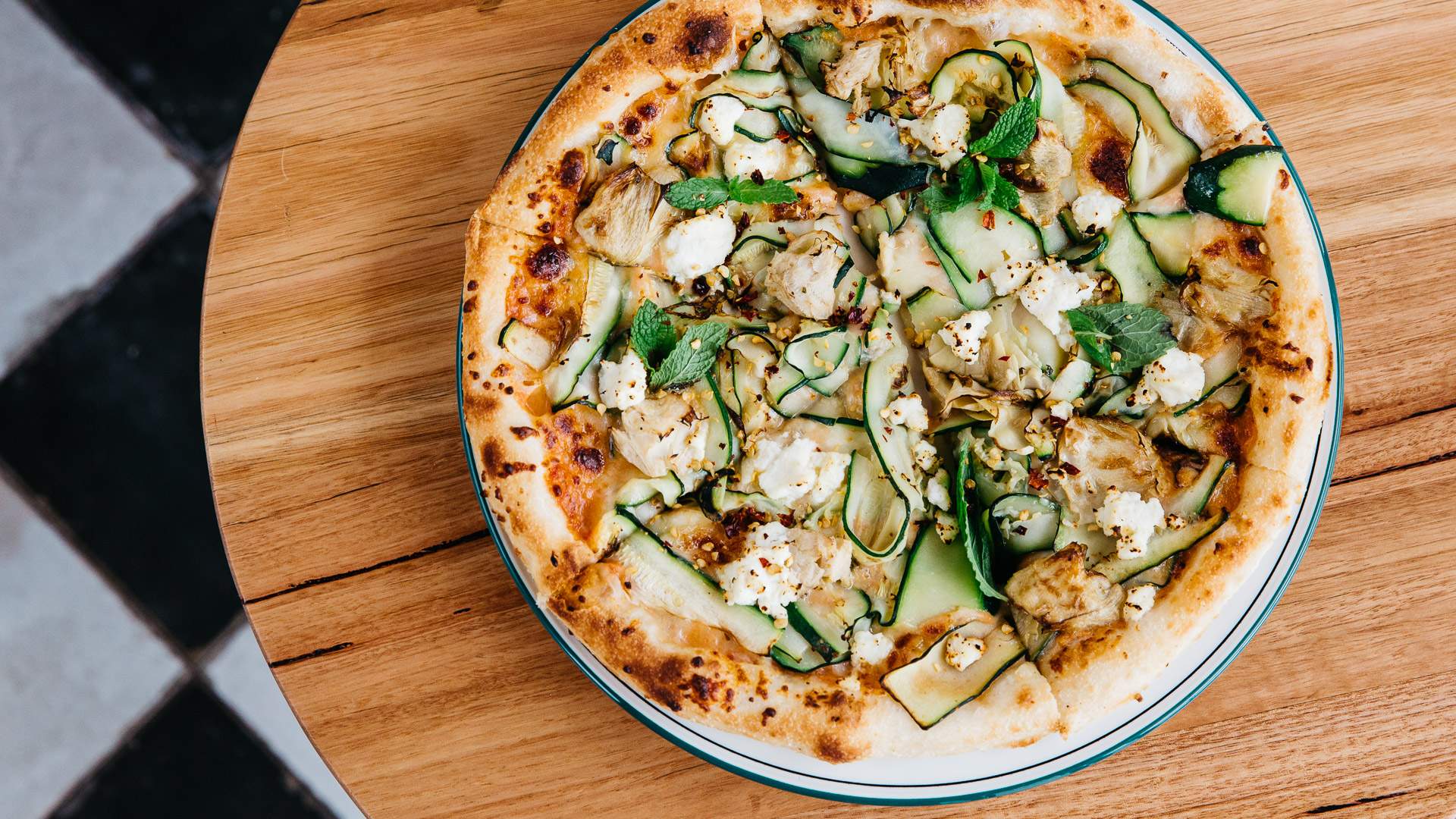 "
The Menu
The guys figure Preston has enough casual eateries so, despite its name, Takeaway Pizza is first and foremost about the drinks. To ensure things are top-notch, bartender Julian Brown (ex-Milk & Honey, London) has joined the team as bar manager, designing a cocktail menu that's fun, fresh and casual. He's been experimenting with a selection of homemade syrups and liqueurs — including a hibiscus and raspberry mix — for the past few months, which forms the basis of the list.
Brown has also curated a wine list that focuses on fresh, approachable and tasty drops. A selection of beer and cider will be readily available, again chosen by Brown in collaboration with Goldblatt and the Peasnells. "We're looking for that American style of drink, but keeping in mind that pizza is also Italian, so we've tried to tie in the two flavours, which kind of meet in New York," says head chef and co-owner Adam Goldblatt.
To pair with the drinks, there are a selection of bar snacks including chilli dogs, pizza pockets, fried olives, oysters and of course, a rotating selection of four pizzas available by the slice. You can always grab a piece of margherita or salami, with a daily 22-inch vegetarian and meat option available as well. Expect the unexpected for these specials; Goldblatt will be experimenting with non-traditional toppings, something he learned during his time at Homeslice. "They started using things like goat, beef cheek and ox tongue and the flavours translated — but instead of eating it off a plate you eat it on a slice," he says. For traditionalists, cold cuts of salami, prosciutto and smoked ham will also make an appearance, allowing Goldblatt to make use of the two massive smokers in the kitchen.
Moving away from its older sibling, Takeaway Pizza will also serve a selection of vegetarian options, including an epic chilli dog. "We were looking for a poster item — kind of like we did with our meat doughnuts across the road — and we've come up with these little chilli dogs. Because Dexter is so aggressively meat focused, we wanted to have more of a 50/50 split here," says Adam. 
While there are certainly elements of Dexter to be found at Takeaway Pizza (including the majority of the venue's smokers) don't expect to find the same shtick here — it's very much its own entity and that's exactly how the guys want it: "We'll leave Dexter doing its thing and hopefully Takeaway Pizza can create its own little niche," says Sam.
CHEF'S PICK: FIVE THINGS TO ORDER
So what should you order? Goldblatt has spent months on this menu, so we thought he'd be the best person to ask. Here are five pick from the Takeaway Pizza menu.
Takeaway Pizza is now open at 535 High Street, Preston. For more info, visit takeawaypizza.melbourne.
Keen to check out more newbies? Have a sift through the newest crop of Melbourne openings.
To find out more about Zantac, visit the website. Zantac relieves heartburn. Always read the label. Use only as directed. If symptoms persist consult your health professional. 
Words: Ashleigh Whitehill. Images: Frances Parker.