Breaking Point: Six Melbourne Restaurant and Bar Owners on the Hospitality Industry's Future
Unable to open for dine-in until late October under the Victorian Government's roadmap, Melbourne hospitality workers tell us what the next few months (and years) might look like for them. 
There's no doubt Melbourne's hospitality scene is one of those doing it particularly tough right now, with restrictions halting all dine-in trade since late March (apart from that brief window back in June) and the latest lockdown extended beyond what was originally anticipated.
What's more, the Victorian Government's roadmap to reopening — which it unveiled on Sunday, September 6 — suggests that Melburnians are still over a month away from being able to sit down to a meal at an actual restaurant. According to the timeline, hospitality venues will be allowed to reopen from Monday, October 26 at the earliest. And, even then, it'll be for predominantly outdoor table service and with density limits in place.
More recently, the government announced some good news: a $187 million in support packages to help boost outdoor dining across the city and the City of Melbourne shared some more details about what that might look like over the weekend.
Here, we chat to the staff at six local venues about what the next few months (and years) could look like for them.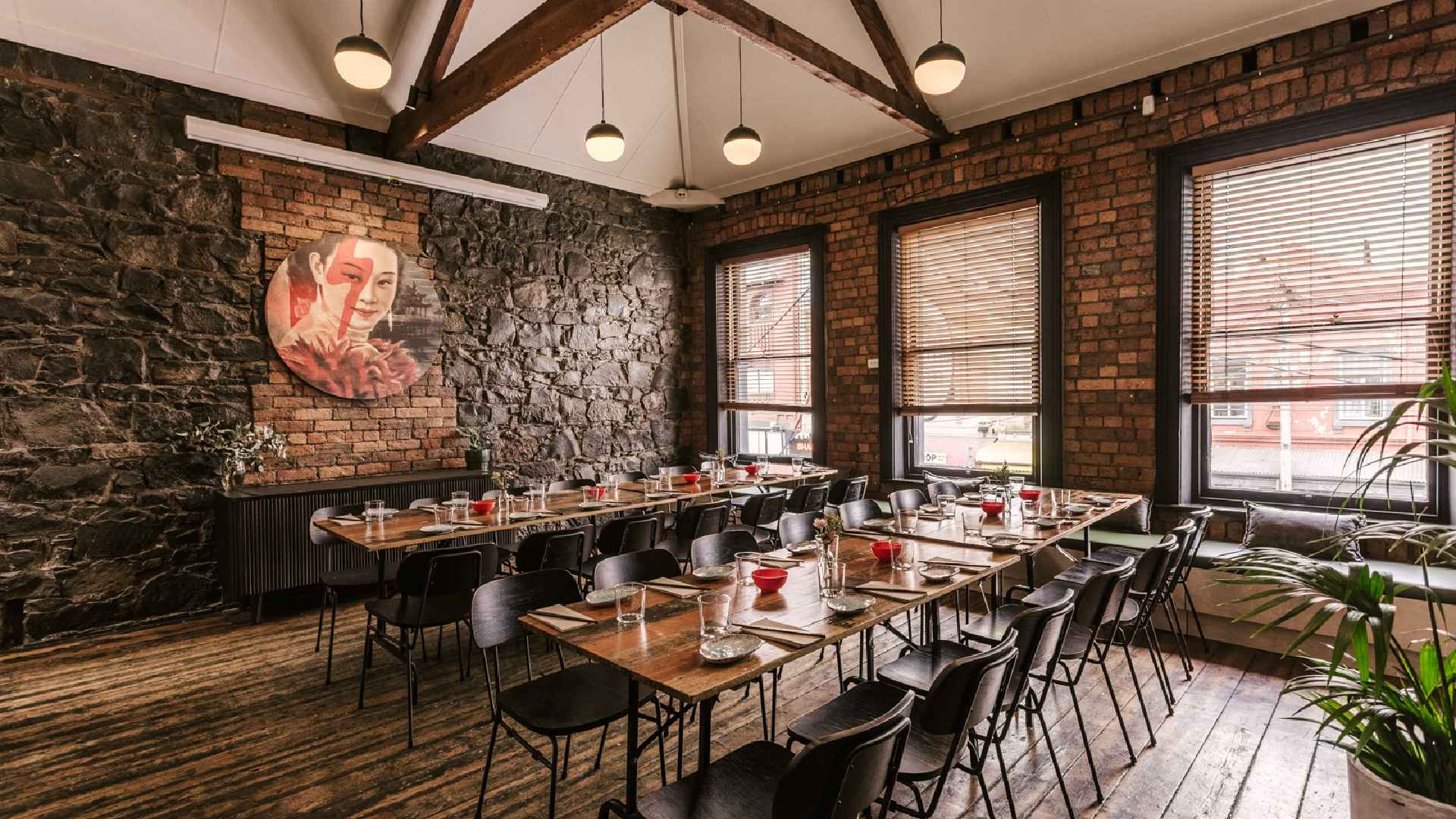 ELLIE WOODRUFF, FUNCTIONS MANAGER, RICE PAPER SCISSORS (FITZROY) AND RICE PAPER SISTER (CBD)
For Ellie Woodruff of modern Southeast Asian restaurants Rice Paper Scissors and Rice Paper Sister, the timeline spelt out on the roadmap was "a tough blow". "We miss serving our guests," Woodruff told Concrete Playground. And, while the team's keen to open as soon as it's safe to do so, it knows there'll be limitations to navigate. "It's still unclear whether the October date will mean anything for us," Woodruff says. "If the density quotient... is kept, and we are only allowed to seat diners in our outdoor areas, it would mean eight-to-ten guests per restaurant, which doesn't make it feasible for us to open."
Plus, the costs involved in reopening — think, new contactless ordering systems, staff retraining, stock etc — leave little room for second chances. "Last time we did all this and only stayed open for four weeks before going back into lockdown," Woodruff explains. "It was crushing for morale. This time, it is absolutely critical that when we open, we remain open."
Desperate to get their staff back into work and with these cash flow issues looming, that opening date can't come quick enough. "Our profitability is nothing compared to when we are open, so there's really only so long we can remain in this situation before we reach a breaking point," Woodruff says.
In the meantime, like so many, Rice Paper Scissors has even extended free delivery on its new Weekender Boxes, which contain everything you need to whip up your choice of five signature dishes, plus a cheeky breakfast creation, for $50.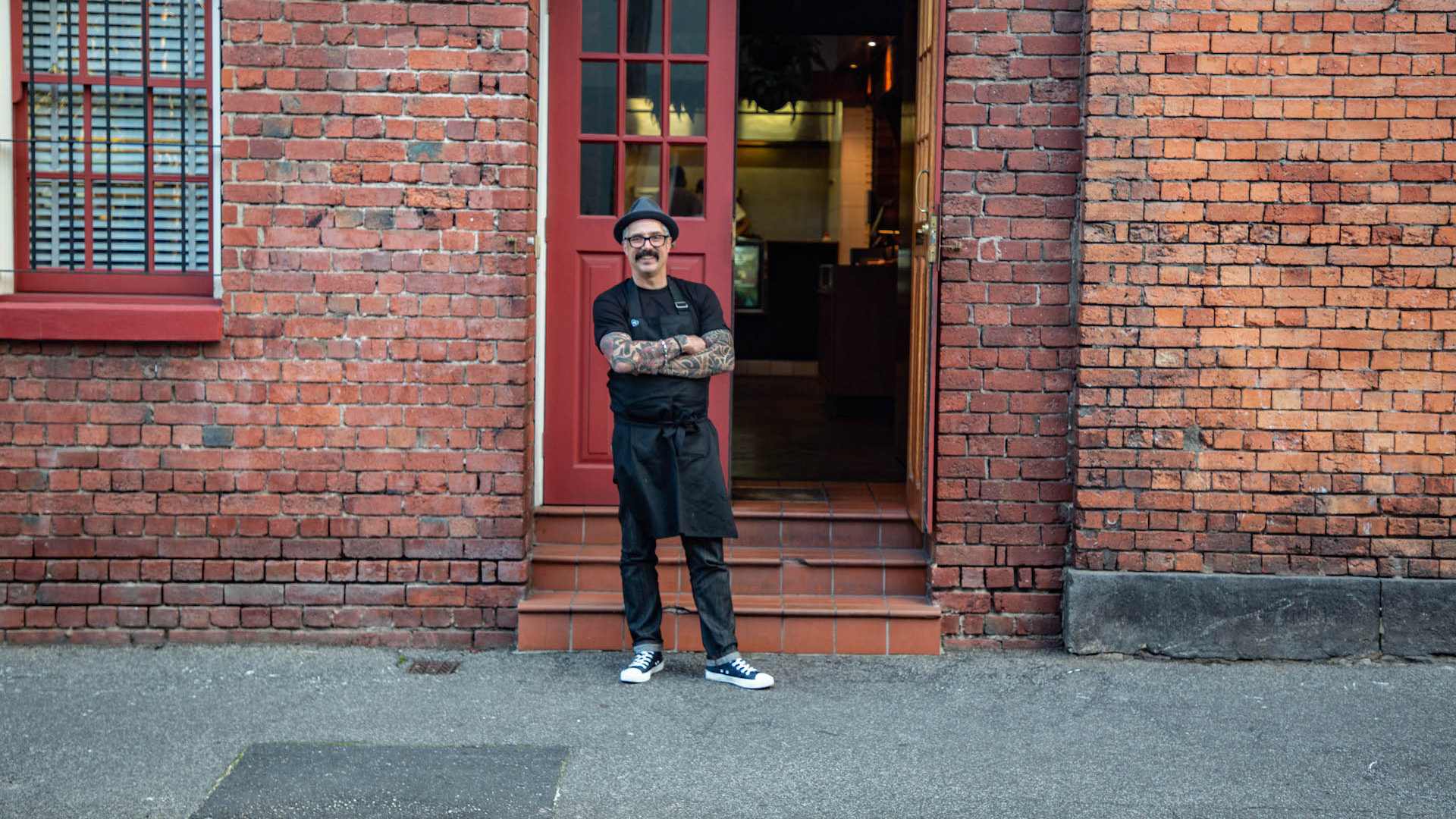 GERRY NASS, OWNER, THE ROBERT BURNS HOTEL (COLLINGWOOD)
Another owner who's concerned about the lack of clarity in the government's reopening timeline is the Robert Burns Hotel's Gerry Nass. "It's not a roadmap. It's a 'what if'," he says. As with most, the struggle to stay afloat has been tough for his venue and team. "We are open, but seeing only about ten percent of sales with home delivery and takeaway," explains Nass. "Everyone is working on limited hours and all our casuals are driving deliveries." He made the decision to steer clear of third-party services and has kept his operations local, right through Melbourne's latest stretch of restrictions.
Looking ahead, Nass says he's happy to cop any necessary venue density limits as long as he gets to open those doors. "We are already good at managing a regulated industry. We can deal with opening at a limited capacity," he says, remembering the three brief, but busy weeks the pub enjoyed when restricted dine-ins were allowed back in June. "The seats were limited, yes, and everyone had to follow new rules, but it worked. We also only opened five days to keep the wages down so staff would only work four days a week. Everyone was taking less, but all were well rested which is something hospitality is not used to. And the mood was great and there was hope."
While the pub is waiting to make a proper return to those days of old, it continues dishing up the goods for its regulars with a menu of home-delivered pub classics, bottled cocktails and tap beer.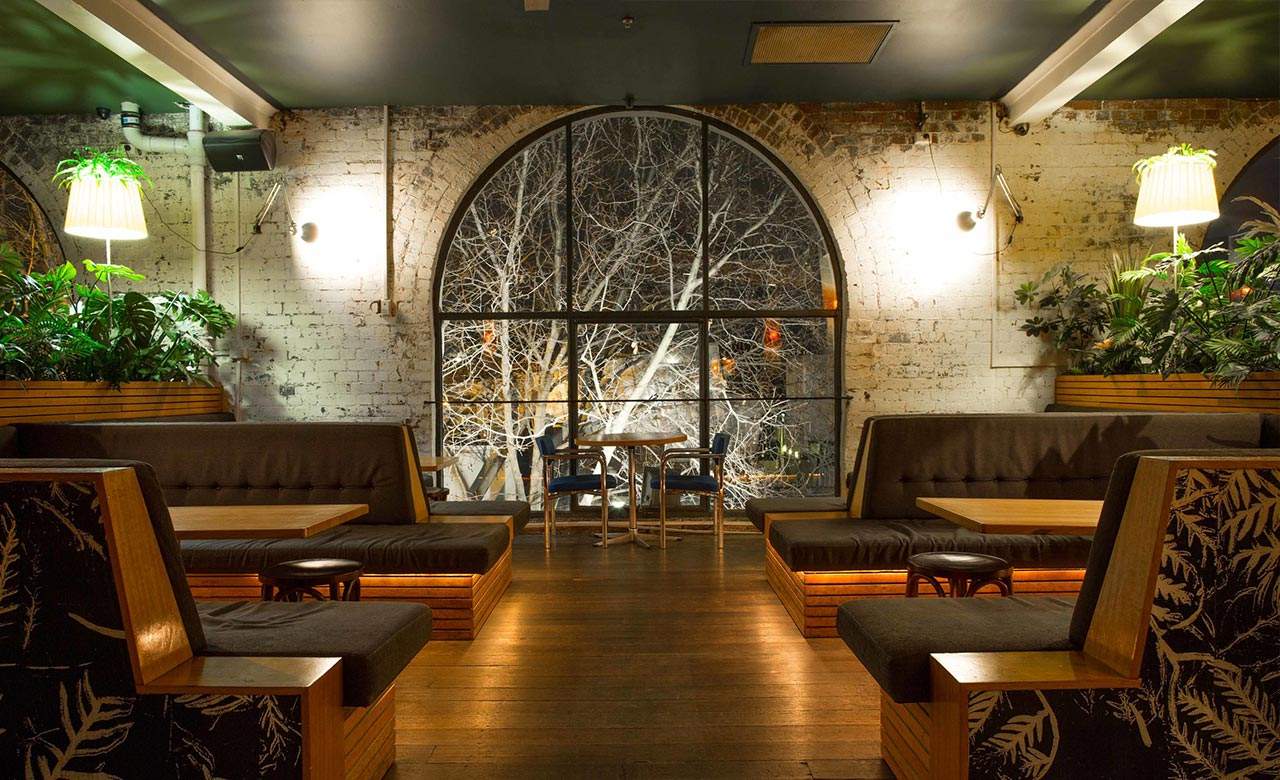 LUKE STEPSYS, OWNER, FEAST OF MERIT (RICHMOND) AND PANAMA DINING ROOM (FITZROY)
As the owner of two very different venues, Feast of Merit and Panama Dining Room, Luke Stepsys admits the roadmap has made any planning difficult. "Like any business currently closed, it would be foolish to develop or implement any type of plan for reopening," he says, adding that the government's firm approach and strict timeline "gives us absolutely no certainty for the future."
While Stepsys supports keeping lockdowns in place until the state starts clocking more manageable case numbers, he's also wary about the targets its required to meet. "I fear this benchmark will be the death of small businesses in Melbourne, including the hospitality industry," he explains. "I look towards NSW, and feel so much envy."
When Concrete Playground talked to the venue owner prior to the Victorian Government unveiling its new outdoor hospitality support package this week, he was unsure about the viability of a move to predominantly outdoor service. "The outside dining plan sounds wonderful in theory, but reality says it won't work in Melbourne for most operators," Stepsys predicts, outlining issues like the city's sketchy weather and limiting contact between diners passing foot traffic.
While he suggests that closing streets and creating pop-up outdoor dining precincts could work in certain areas, he's aware that some venues — like his own third-storey Fitzroy warehouse eatery — have very few options for al fresco service.
So, Stepsys is holding tight and waiting for the government's green light. If that was pushed out to the end of November, both of Stepsys' venues would have been closed for 29 weeks this year, still racking up overheads of $10,000 to $15,000 per week. He admits he's lucky to be in a position to bounce back from this, with close to 100 weddings and events already booked for Panama Dining Room next year. "But I really feel for the state of my industry," he says. "I know of so many owners who are really struggling financially and mentally."


FUMI TAMURA, CO-OWNER, TAMURA SAKE BAR (FITZROY)
At Fitzroy's Tamura Sake Bar, owners Fumi and Takako Tamura had largely accepted there'd be a lengthy wait on the return of normal dine-in trade, but say they still feel the pinch of the roadmap and its targets. Fumi admits his initial reaction was simply, "shiiiiiiiiit". As a Japanese venue that usually operates with a large portion of Japanese staff, they're looking at some additional staffing challenges. "We'll be in the difficult situation [of finding] chefs and front staff who are aware of Japanese authenticity, with food and sake knowledge," explains Fumi. "Most Japanese students and working holiday visa holders left the country and they won't be able to come back in."
Like many, Tamura has had to change its offerings, shifting from a craft sake bar to a takeaway eatery focused on sushi, sashimi and other Japanese deli-style fare that can be enjoyed fresh at home. But while the takeaway and delivery is working a treat during lockdown, and looks set to stick around even after reopening, Fumi admits he's itching to see the venue return to its true calling.
"It will be hard to keep our motivation to work in this situation if we are only trading as a takeaway business. It is more about the culture and connection with our customers through our food, sake and music," he says. "We still feel love coming straight back from our customers during these lockdown takeaway trades, but we can easily lose the passion if we can't see our near future being back as it was, [with] happy customers around our bar counter."
If an October 26 reopening gets the green light, Tamura Sake Bar fans can look forward to being greeted by all that passion, along with a new seasonal menu and a revamped dining concept making the most of outdoor service.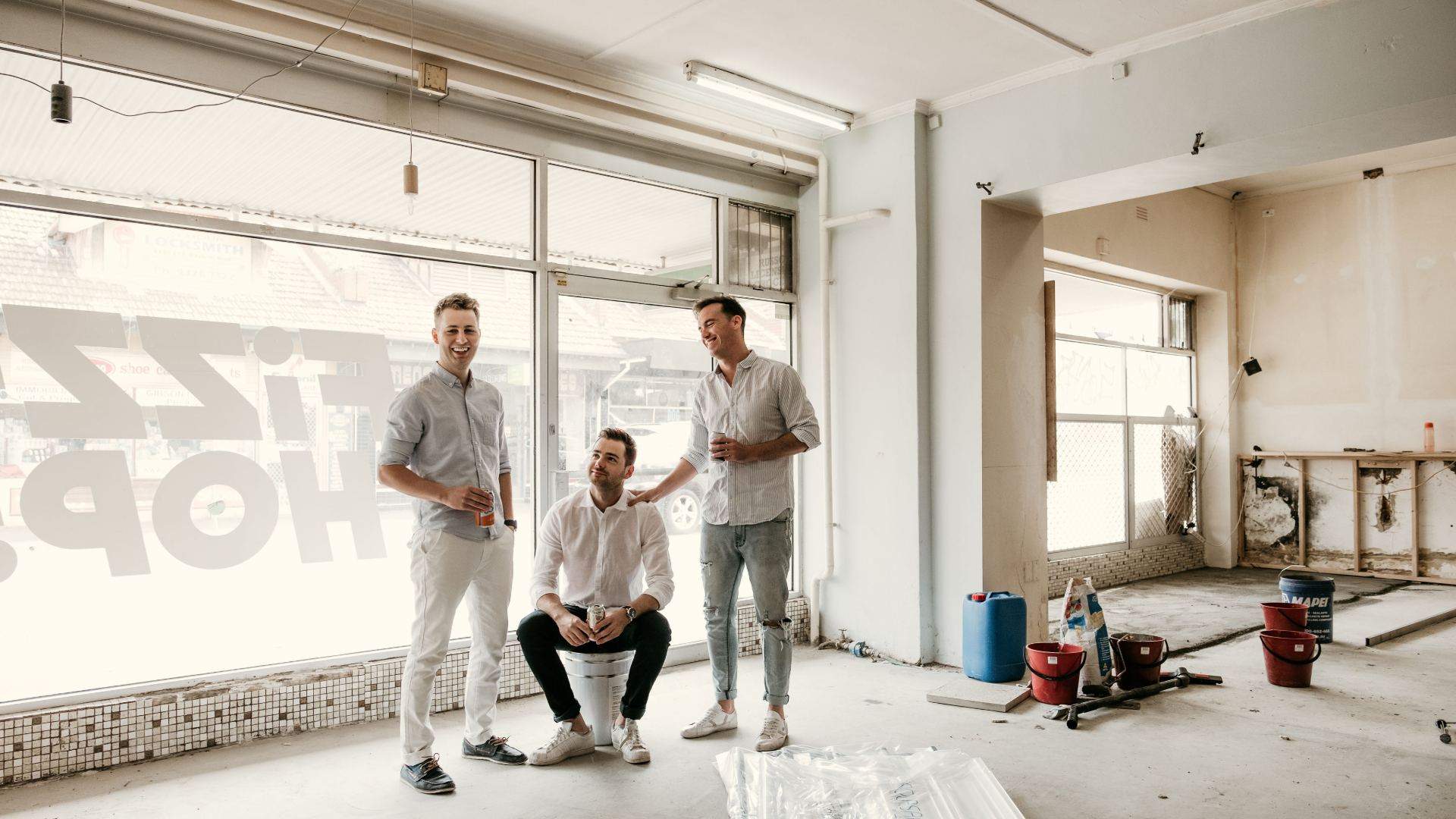 DAVID BARTL, CO-OWNER, THE ASCOT LOT (ASCOT VALE) AND YET-TO-LAUNCH HOLMES HALL (MOONEE PONDS)
Dave Bartl calls the government's roadmap "heartbreaking", as his food truck park sits shuttered since April and his new venture has waited over seven months to host its own grand opening. While Bartl and his co-owners are hoping that the largely outdoors Ascot Lot will be able to meet any density requirements and open up from October 26, there's likely to be a much bigger wait on the launch of the new 400-seat Holmes Hall, unless enough adjacent footpaths and car parks can be converted into dining spaces.
"As much as we can't wait to start trading, it's really important to us that after almost two years of dreaming, we don't settle for something that isn't anywhere near what we've been working towards," Bartl explains. "So we'll be patient."
Bartl predicts the challenges after reopening will be similar for many: "finding the balance between a COVID-safe environment that is also financially viable." There are plenty of extra costs involved in simultaneously delivering table service and meeting new health requirements, too — and then there's Melbourne's sketchy weather. "The outdoor dining option, whilst sending a ray of hope, is always a little scary as we've found from operating The Ascot Lot," he explains. "It is often hard to build a stable and consistent trade in a very weather dependent venue. Hopefully Melburnians just remember that we need their support and they brave the slightly colder days to get out and about anyway. I'm confident they will after being locked up inside for months this year."

BRAD HAMMOND, GENERAL MANAGER, THE ALBERT PARK HOTEL (ALBERT PARK)
The pandemic's timing has been especially unfortunate for owners of the newly revamped Albert Park Hotel, which had barely opened its doors before the industry started to shut down back in autumn. General Manager Brad Hammond says that while he knows the timeline is necessary, it's disappointing after so much time already spent locked down. And he suspects things will be even tougher should venues be restricted to only outside dining at the start. "There is another six weeks before we can trade and even then to not have anyone through the doors [would be] a hard pill to swallow," admits Hammond. "That said, we are lucky to have a decent outside space to make the most of the restrictions thereafter."
The pub's main challenges have been retaining its staff, many of whom are on visas and have little other support during lockdown. "We were particularly unlucky with the timing of our launch and it means only a fraction of our team were eligible for Jobkeeper," he says. "The longer it goes, the more fallout we see." A takeaway and delivery service has helped keep some of the staff in work, though there'll still be plenty of rebuilding required when things pick up again.
While Hammond knows the financial implications of these extended lockdowns are grim, the venue's also fortunate to be in a position to bounce back when the time comes. "We're lucky to be a part of a great community and the people of Albert Park and the surrounding areas have really been behind us," he says. "Whenever we do come out the other side it's going to be one hell of a party."

Top image: Tamura Sake Bar by Kate Shanasy
Introducing Concrete Playground Trips
Book unique getaways and adventures dreamed up by our editors