Five Restaurants Absolutely Worth a Trip to Geelong
Journey out for excellent fried chicken, stunning interiors, French cuisine and one of Australia's top regional restaurants.
in partnership with

It's been whispered about for the last few years — Geelong is definitely one to watch on the Australia restaurant scene thanks to its underground culinary renaissance. The perfect storm of cheap rent, creative freedom and an active foodie base all collide to create an influx of exciting new restaurants. Some of Melbourne's big culinary names have jumped ship to Geelong, the place where gastronomic ideas go to germinate, making it an excellent destination for a mini food safari.
Geelong, only 40 minutes away from Melbourne by train, is also connected by an impressive bus network that has been designed to open up the city and make it super accessible with simple routes and frequent services. We teamed up with PTV to bring you the best of the best restaurants in Geelong that are all only a hop, skip and myki tap away.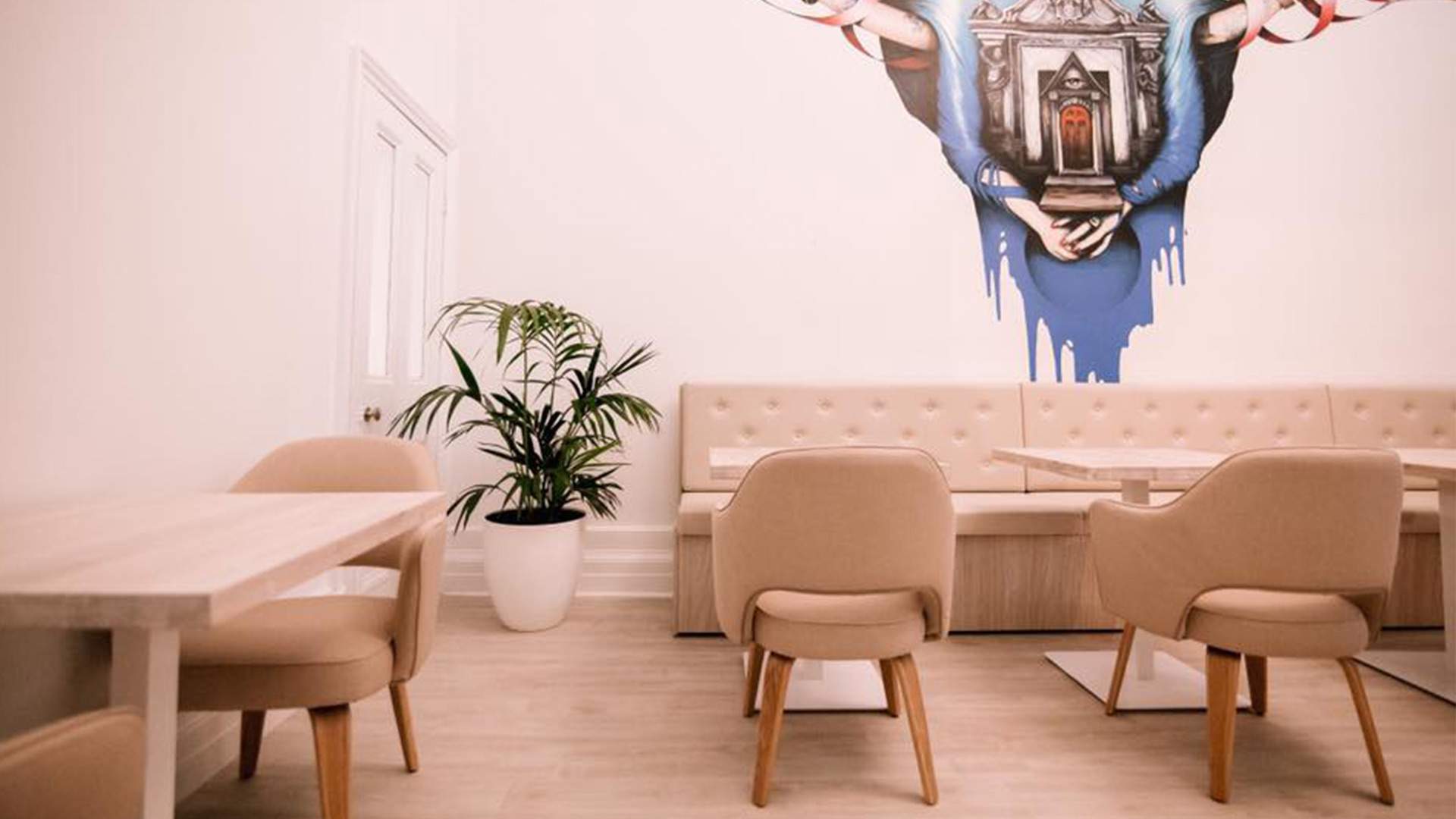 FRANKIE BAR AND EATERY
Found on Malop Street, 
Frankie
 is a place to settle into. The interior is divine — all polished leather, beige leather couches and soft rose-gold accents. It's the kind of interior we all want but are too clumsy and messy to manage. But let's not be superficial. Frankie serves up both atmosphere and a killer drinks menu featuring wines from local and state wineries and
decadently garnished cocktails
(try the mango bramble for $18 — just trust us on this).
Once you've quenched your thirst, their pan-Asian dinner menu has the rest of your night covered. They dabble in a little Japanese cuisine with okonomiyaki pancakes with pickled veggie salad ($14), a little Indonesian with their nasi goreng ($22) and some Korean by way of crispy Korean pork belly with hot pepper glaze ($27). Plus, there's everyone's favourite finger food — bao buns. Try the sticky pork belly with pickled pineapple, coconut slaw and crushed peanuts ($20) for a flavour combo you won't forget in a hurry.
9–11 Malop Street.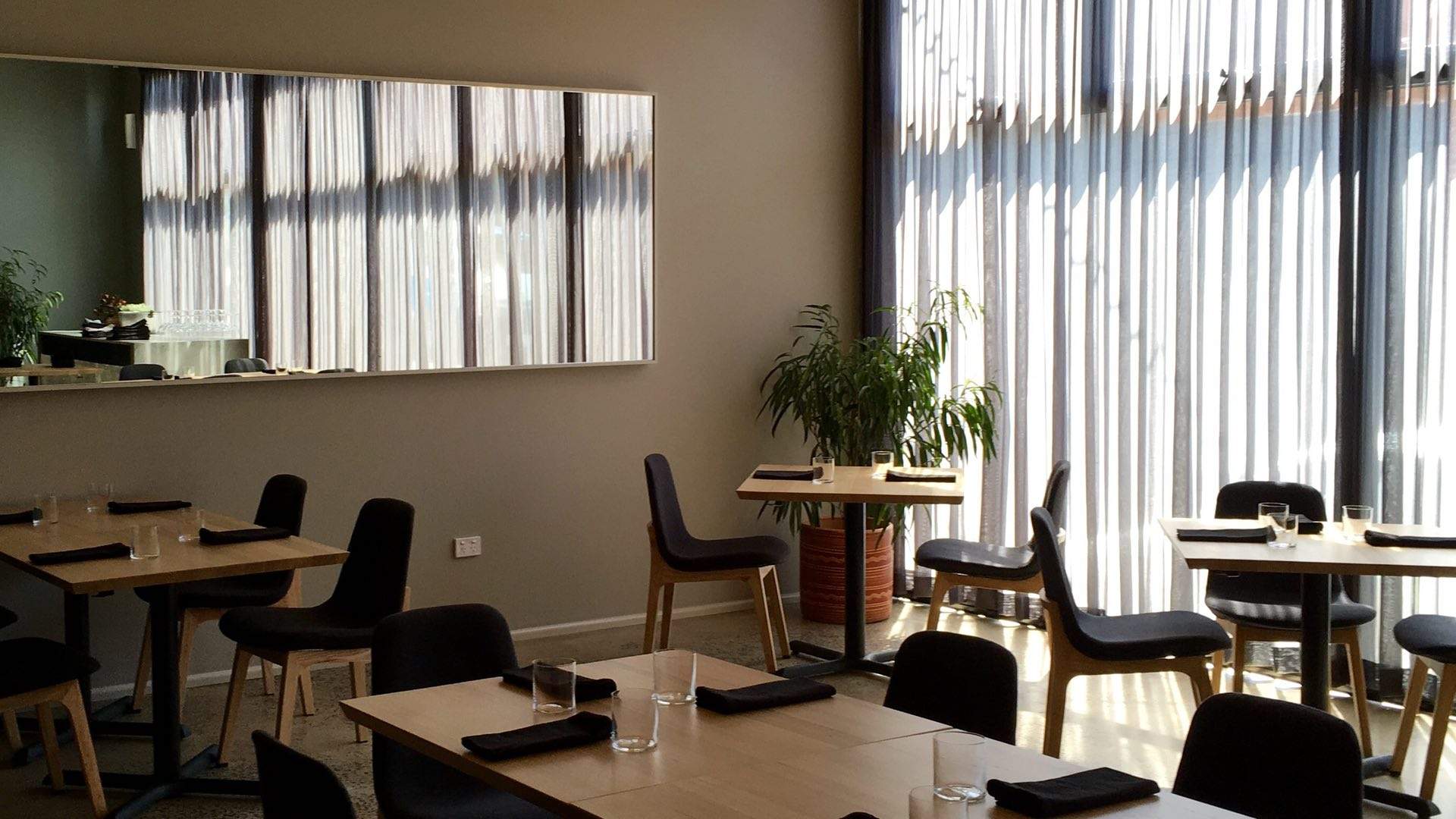 IGNI
Behind a sleek black facade on Ryan Place (on the 24, 40, 41 and 42 bus lines), you'll discover one of Victoria's most acclaimed regional restaurants, Igni. Here, chef and owner Aaron Turner (also the guy behind Hot Chicken Project around the corner), is fearless in pushing the culinary envelope, as he champions the best of the region's small, bespoke producers. No two visits promise the same experience, thanks to an oft-changing menu directed by whatever top farm-fresh haul Turner gets his hands on each day. This is where the term 'produce-driven' is taken to a whole new level.
Offered via five- or eight-course dining journeys, the fare, like the space, is a celebration of simplicity, where serious technique is showcased with minimal fluff and fanfare. Prepare to be wowed by some revelatory flavour combinations, as everyday ingredients are driven to mind-blowing new heights. To match, you'll find a brief but diverse rotation of wines, with expertly curated pairing menus available with each degustation.
Ryan Place.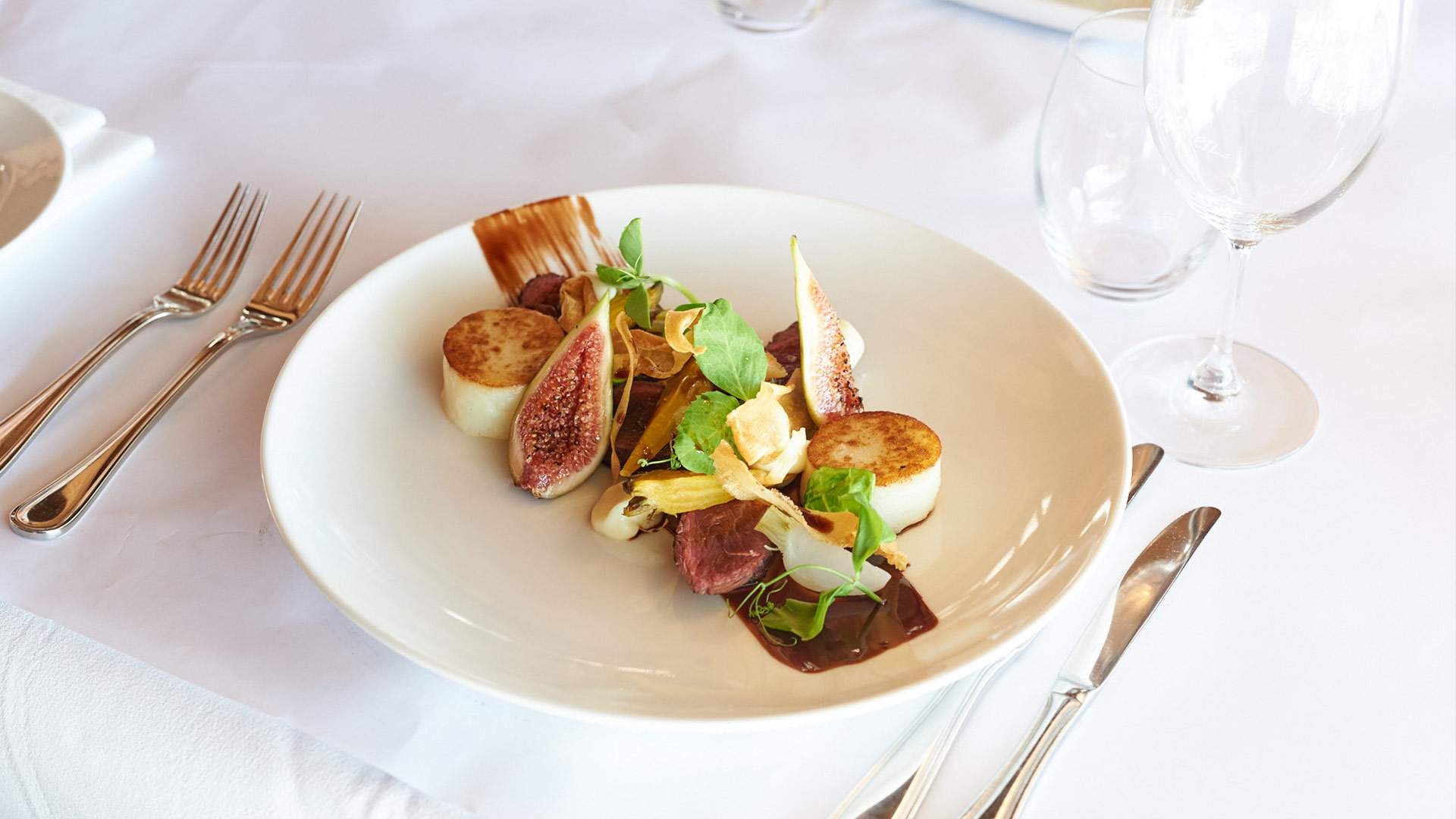 LE PARISIEN
Conveniently located on the foreshore (and accessible on the number 1 bus line), Le Parisien is the spot to go for a fancy night out — it is French, after all. The setting is one part classic foreshore (think palms and ocean views) to two parts Euro-chic (think white linen, cane chairs and low timber beams). The atmosphere is intimate and romantic, so prepare to gaze lovingly at whoever you're sharing a meal with.
But enough about what it looks like. The menu is very French and protein-heavy (but with a few veggie options if you stick to entrees and sides). If you're brave, try the escargot as an entree (12 for $35), and if you're not, order the onion soup served with caramelised, confit and charred onions ($20). For mains, the bouillabaisse ($47) is phenomenal, made with crab, prawns, mussels and market fish all tumbling around in a tomato and fennel broth. Really, you can't go wrong with anything on this menu. And if you want to treat yourself, look into the duck fat potatoes ($12) for an indulgent side.
15 Eastern Beach Road.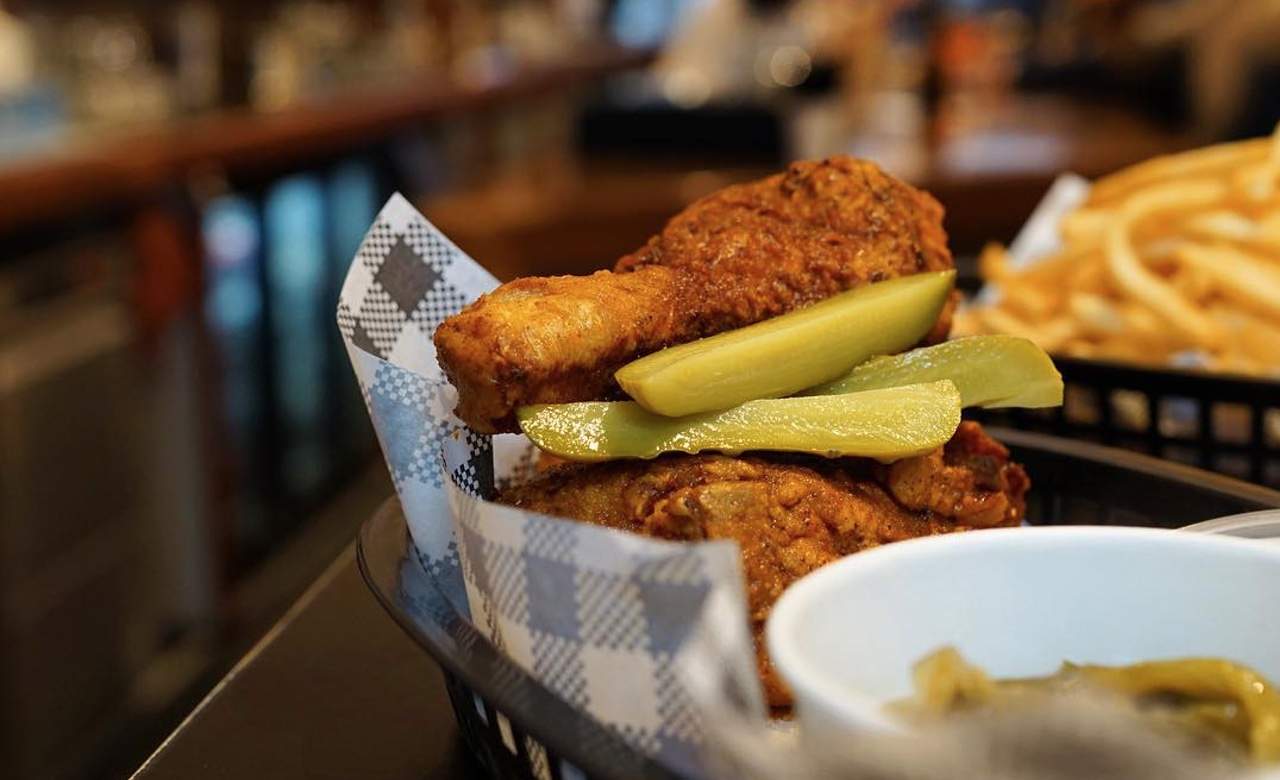 THE HOT CHICKEN PROJECT
If you love Belle's Hot Chicken, you'll feel right at home at The Hot Chicken Project. It's actually owned by the original creator of Belle's and you could say it's a levelled-up version. Located on Little Malop Street (on the 22, 25 and 43 bus lines), HCP is a cornucopia of the best things on earth: excellent wine, indulgent specials and, of course, crunchy, spicy chicken.
The menu set-up is similar to Belle's (a hefty serve of chicken with a side) but you'll find more variety at HCP. Plus, with sporadic specials like pork ribs, traditional mac and cheese and deep-fried banana split, you'll just keep going back. The wine menu is populated by Australia's best (and most experimental) winemakers and the staff are passionate about pairings, so don't be shy to ask for their seasoned opinions.
84A Little Malop Street.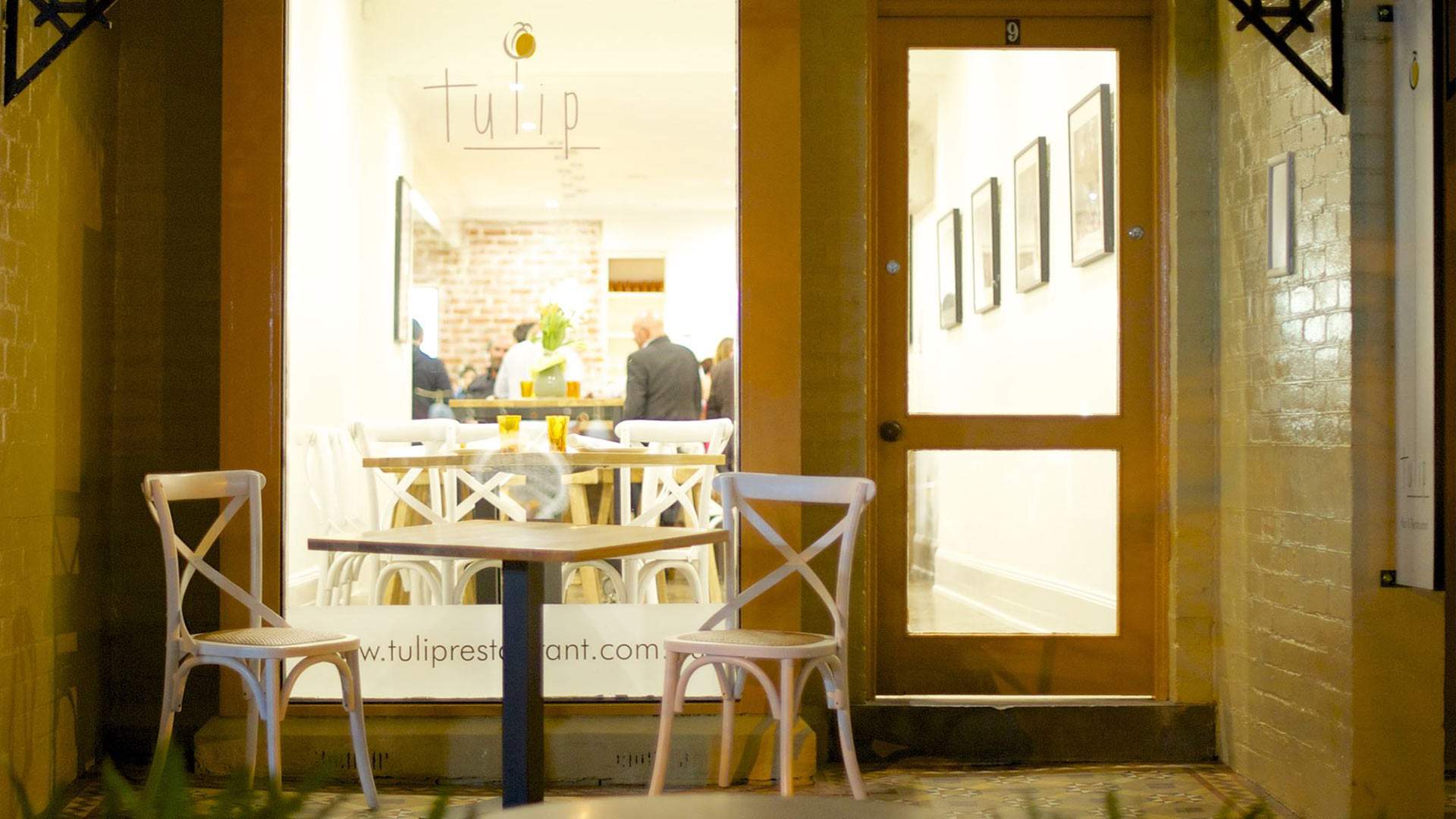 TULIP BAR AND RESTAURANT
Tulip, found on Pakington Street in Geelong West along the 22 bus line, is an award-winning restaurant with absolutely none of the snobbery you'd expect from your typical award-winning restaurant. Headed up by chef friends Matt Dempsey (Gladioli) and Graham Jefferies (a Baveras alum), Tulip has a relaxed, welcoming atmosphere and a local, seasonal menu. Their food philosophy is share and share alike, with the menu consisting of many small share plates and an all-Victorian winelist. Try the cured market fish, finger lime, cucumber, prawn oil and green chilli ($17) for a fresh starter and the roasted chicken served with charred butter beans and anchovy vinaigrette ($58) for a more substantial main. A side of grilled zucchini, squash, almonds, shanklish and paprika ($14) would not go amiss either. You'll be struggling to lean into their share philosophy with food this good but give it a red hot go.
9/11 Pakington Street.

Jump on a bus to Geelong for some serious culinary delights. Find your best route here.