FOOD & DRINK
Carlton's Astor Hotel to Reopen as Interactive Yum Cha-Style Eatery
The Roving Marrow is coming to Lygon Street.
 A team of hospitality heavyweights is set to shake things up on the fine dining front, with their revamp of Carlton's iconic Astor Hotel due to open within the month. The project sees head chef Hayden McMillan and restaurateur Darran Smith partnering up to introduce to us a long-planned, interactive dining concept they're hoping will put some of the fun back into food.
Borrowing from the idea that we eat with our eyes, the 50-seat restaurant (fittingly named The Roving Marrow) will feature yum cha-style food trolleys to accompany a seasonal, produce-driven menu; drawing inspiration from Europe, Australia and the head chef's native New Zealand. "We're a bit over tablecloths and stuffiness, but we don't want to move away from exciting food and wine, and great service," explains McMillan. "With this approach, we're breaking up the dining experience a little bit."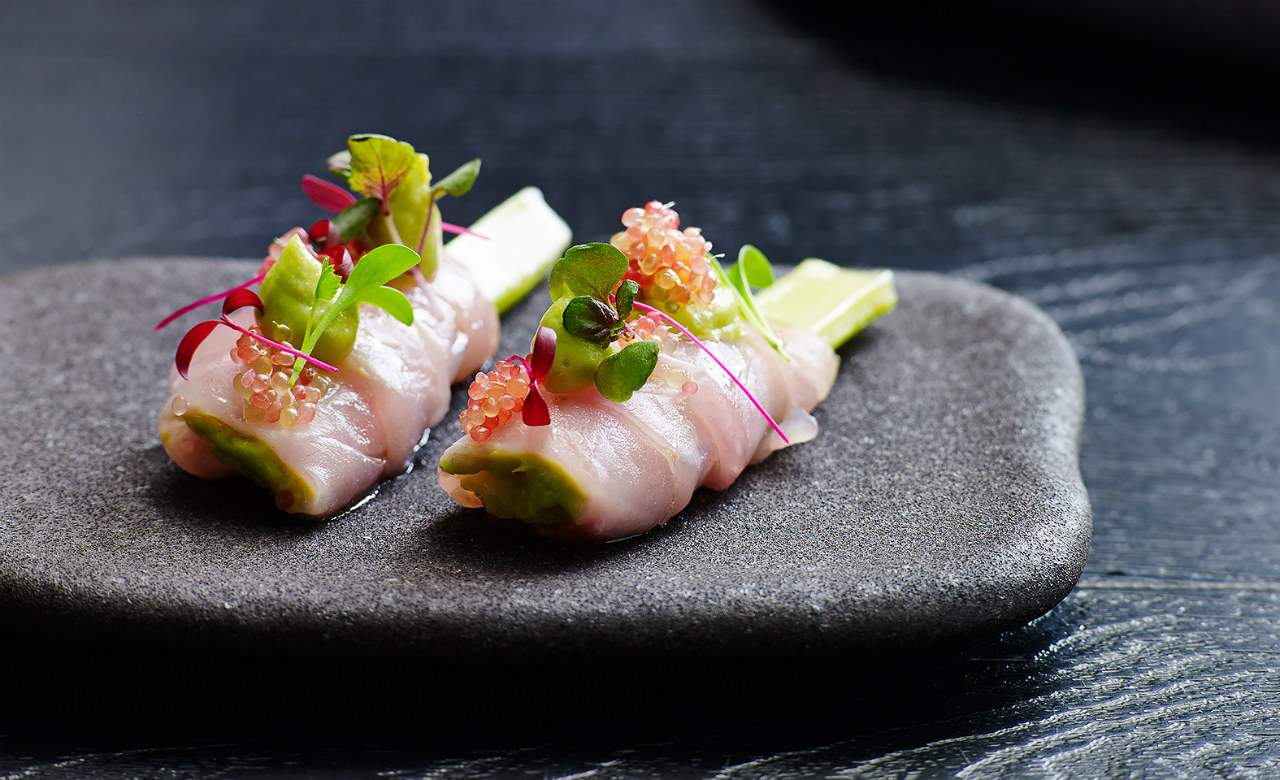 We've seen a few incarnations of the dining trolley of late — namely, in place of a dessert menu at the likes of Epocha and The Estelle — but it's awarded a higher billing at this new venture. As McMillan explains, their version will be serving up snack-style items from the moment you're seated (think freshly shucked local oysters and house-baked bread) as well offering sharing dishes from both on and off the menu throughout your meal. If you're in more of a mood to interact with a good cocktail, then you'll feel right at home in the 50-seat front bar — where the menu has been curated by Mike Enright of Sydney's celebrated cocktail bar, The Barber Shop.
With this duo at the helm, it's a project worthy of high expectations. McMillan has been making a name for himself in kitchens across the ditch and overseas, under the likes of Michael Meredith and Simon Wright and as head chef of Auckland's Tribeca restaurant. Meanwhile, Smith has notched up management time at some of Sydney's hottest restaurants, including Icebergs and Merivale's Hemmesphere.
Not only do we Melburnians love a new food concept, as we've proven plenty in recent years, we're also just as happy to have our high end food and wine without the side of pretentiousness. So, it seems these boys have found just the thing to whet our appetites. "In a big dining scene like this one, you need to have something different, something original," acknowledges McMillan. "People here are keen to try new things. This is a concept where we can have a lot of fun and the guests can have a lot of fun too."
 The Roving Marrow is set to open at 418 Lygon Street, Carlton by mid-April.
Published on March 31, 2015 by Libby Curran