FOOD & DRINK
Melbourne's Best Degustations Under $100
Sample a large chunk of the menu without breaking the bank.
Melbourne's Best Degustations Under $100
Sample a large chunk of the menu without breaking the bank.
---
There's nothing like going all out on an extravagant feast. But when the time comes to celebrate with a group on different budgets, or to do something special but not too splashy — you'll need some decadent, yet affordable, options in your dining arsenal. Just because your payslip may not scream 'Tuesday night Attica dinner', doesn't mean you can't enjoy a degustation in Melbourne. And there are plenty of next level food experiences that may surprise you (and your wallet).
In fact, several restaurants around our fine city offer tasting menus for less than $100. We've looked to some of our favourite eateries to gift you this handy guide to the more affordable degustations in Melbourne. We know they're not the cheapest dinners in the city, but when it comes to value for money in fine dining, these are top of the crop.

The latest venture from renowned chef Jessi Singh is a rule-breaking Indian restaurant that strays far from tradition. Authenticity might not be on the cards, but bold flavours certainly are, across an ever-changing menu of contemporary creations. Expect the likes of naan pizza topped with tandoori chicken, curry-spiced spare ribs with American maple syrup and beef tartare with green mango powder to make the menu. If you want to try a bit of everything, order the tasting menu — it's a chef's selection of appetisers, curries, naan, rice and dessert, and rings up at a very reasonable $55 per person. If you want to add a drinks package, it's an additional $35 for a selection of five wines, or $29 for beers. While you feast, you'll also enjoy tunes from 70s Bollywood films, which are projected on the walls.
Cost: Tasting menu $55

Earlier this year, celebrated chef Scott Pickett combined his two neighbouring venues to create one mega-restaurant that celebrates wining, dining and everything in between. One thing that hasn't changed at Estelle is the five-course tasting menu, which is one of two degustations that'll both cost you less than $100. Nab one of the ringside seats next to the open kitchen and settle in over dishes filled with Pickett's trademark contemporary flair. Think spanner crab with avocado and toasted rice, puffed veal tendon crisps carrying flavours of sesame and coffee, and octopus dusted with marigold and green juniper. If you have extra cash to splash, you can even take your feast to the next level, with the help of Estelle's $60 beverage pairing.
Cost: Three-course choice $75, five-course chef's tasting $90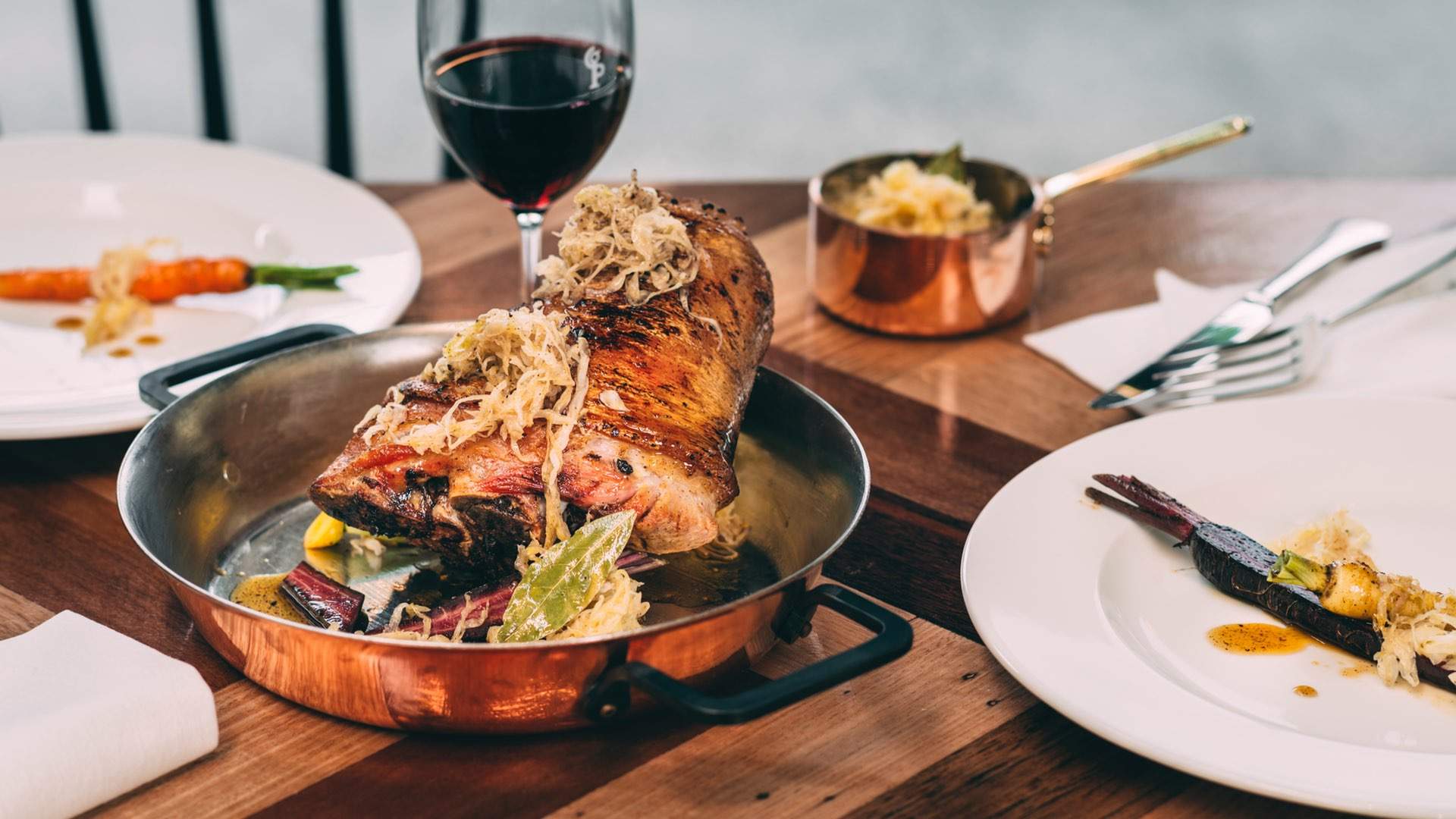 At Copper Pot Seddon, owner and chef Ashley Davis invites diners on a lively jaunt across Europe with food that shows both a deep respect for tradition and a wicked spirit of adventure. A focus on seasonality means you can expect a regularly changing menu filled with locally sourced gold. The multi-course 'road trip' menu will send you tripping across borders to great effect, as the likes of a French-style steak tartare with horseradish sauce gives way to an Italian king prawn bolognese with rigatoni and a Spanish-inspired dish of grilled padron peppers a la plancha.
Cost: European Road Trip $75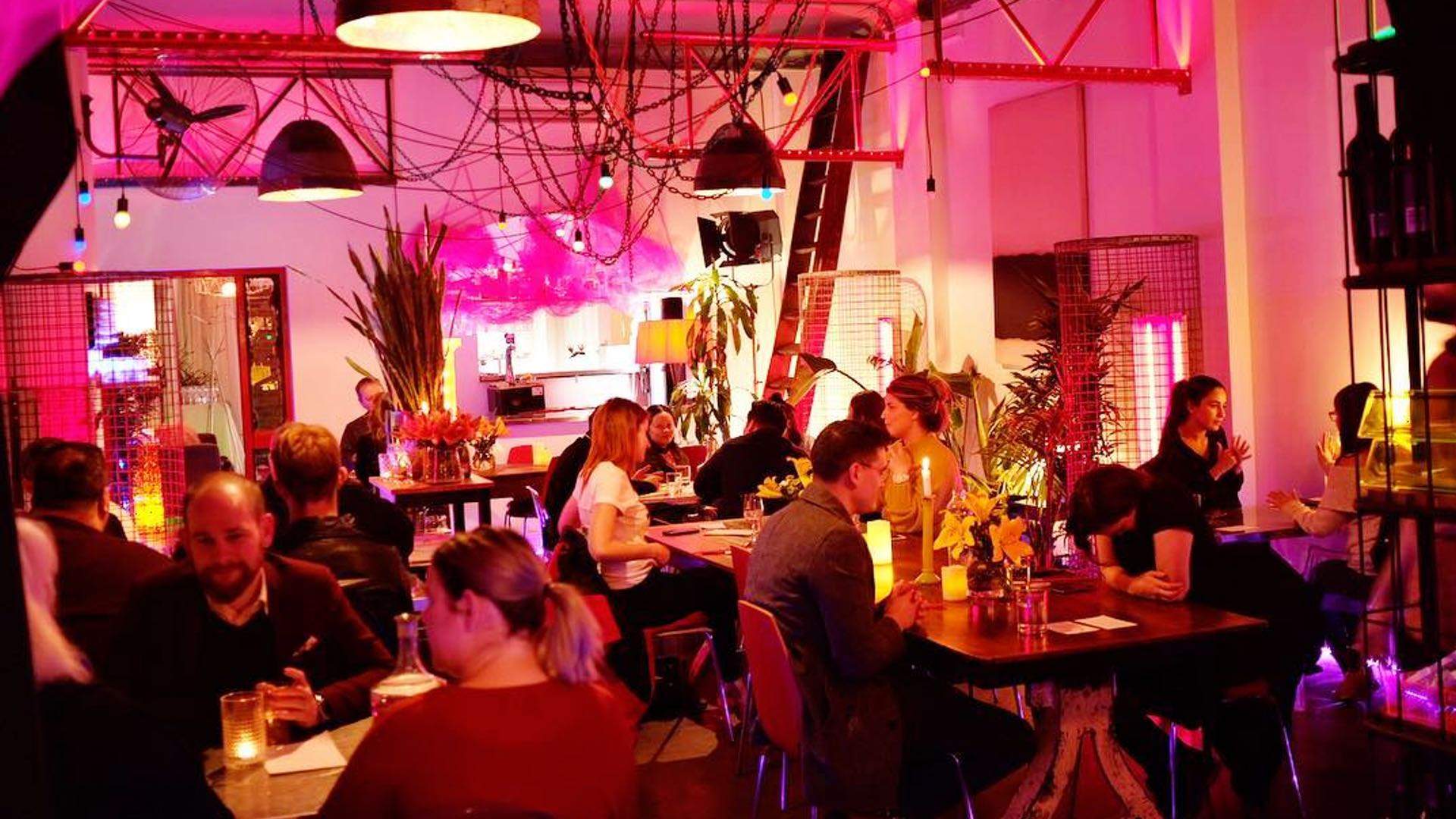 SHU, COLLINGWOOD
Why should carnivores have all the degustation fun? At Collingwood's forward-thinking contemporary Chinese spot Shu, there's a decadent feast for all kinds of culinary persuasions. The vegan degustation ($55) here has none of the animal products, but all of the creativity, plating up ten courses of bold, experimental fare, carefully honed through Shu's series of weekly vegan nights ($25). Dishes are cleverly executed and pack a serious visual punch, fusing traditional Sichuan flavours with modern technique. Past adventurous creations have included the likes of baby oyster mushrooms soaked in cinnamon orange soy sauce; tempeh crackers loaded with nashi pear, persimmon and herbs; and a plant-based riff on the classic Peking duck pancake.
Cost: Ten-course vegan degustation $55

At Lesa, the younger upstairs sibling to Christian McCabe and chef Dave Verheul's Embla, there's not an a la carte menu in sight. Instead, expect a bang-on celebration of degustation dining, where chefs will guide you through a two-course pre-theatre feast ($55), a lavish chef's tasting menu ($130), or the popular $88 four-course dining option. The latter features about three choices for each course, with the offering switched up regularly according to the season — but always brimming with both comforting flavours and clever technique.
Just be prepared for some tough decisions, faced with crafty dishes like beef tartare matched with walnut, preserved tomato and burnt cream; sea bream starring flavours of leek, pistachio and green plum; and ricotta gnudi with rosemary, spigarello and nettles. Add in the comfortably rustic space and the sprawling selection of wine, and you'll have one degustation you'll certainly want to linger over.
Cost: Four-course tasting menu $88, two-course pre-theatre feast ($55)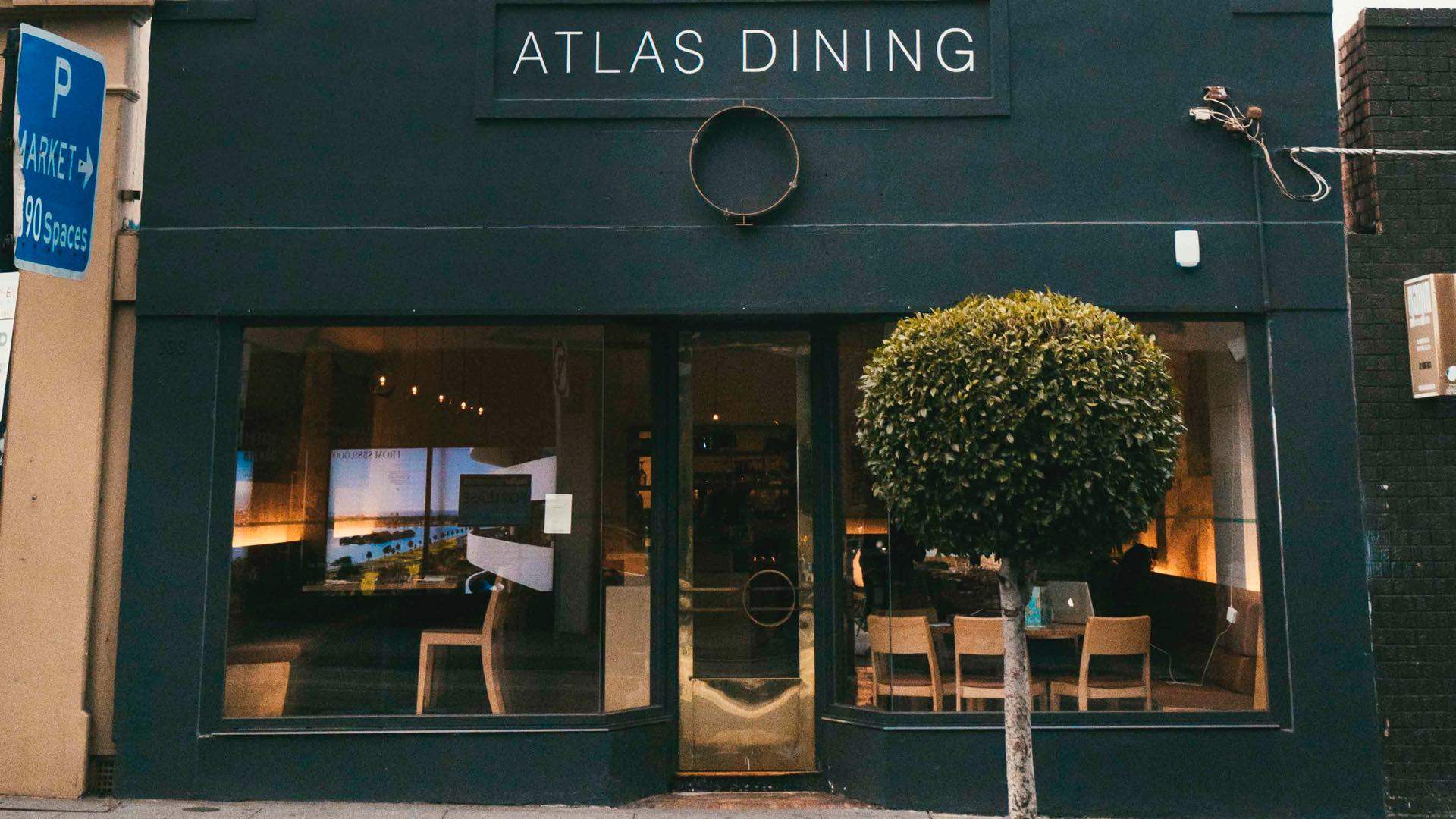 While plenty of other kids his age were partying, 23-year old Charlie Carrington was doing something many other chefs never accomplish in a lifetime: opening his own restaurant, Atlas Dining. It's a clever hospitality concept, with both the set menu and the drinks changing every four months to focus on a different country's cuisine — showcasing the young gun's wealth of international experience. Right now, it's the flavours of China that Carrington is working his magic on, offered as a four-course menu for just $48 per person. Expect smoked rainbow trout in a Sichuan pepper broth, fish-fragrant eggplant and master stock pork with buckwheat to make appearances.
And, if you really want to go all out, you can splurge for the extended six-course menu, priced at $68 — either way, you're getting some serious bang-for-your-buck dining here.
Cost: Four-course menu $48, extended menu $68

When a Basque-style beachside escape is on the cards, Melbourne's own slice of San Sebastian ticks all the right boxes. Overlooking Williamstown Beach, the aptly named Sebastian Beach Grill & Bar is plating up a taste of sunny Spain, its menus making a hero of the kitchen's custom-made charcoal grill. There's a range of degustation options here, though you'll find it hard to go past the $75 set menu, available for groups of four or more. It's a produce-driven lineup, kicking off with tapas-style small plates like the beef cheek sandwich and crispy mussels with a fermented chilli aioli. Elsewhere, you'll find yourself diving into the likes of a Black Angus porterhouse hot off the charcoal grill, coal-roasted pumpkin matched with walnuts and crème fraîche, and the traditional Spanish shortbread biscuits known as polvorones.
Cost: Set menus ($60, $75 and $90)


This stylish CBD wine bar offers a more easygoing alternative to its downstairs counterpart Cumulus Inc, proving just as ideal for casual post-work snacking as for those long, lazy feasts. Here, you can dig in deep with the $75 chef's selection menu, which changes daily, but is replete with that signature Andrew McConnell cleverness. Find yourself tucking into the likes of duck waffles with foie gras and prune, beef tartare with tarragon and fried anchovy and a snapper and pipis medley, served with nettle and kohlrabi.
Cost: Chef's selection $75

Images: Daughter in Law by Peter Tarasiuk
Published on July 16, 2019 by Libby Curran