FOOD & DRINK
Six of Melbourne's Large-Format Share-Friendly Cocktails to See You Through Picnic Season
From one-litre bags of espresso martini to blockbuster-sized bloody marys, these takeaway sips prove that bigger is definitely better.
When it comes to picnics, as with all al fresco gatherings involving great food, company and libations: sharing is caring. Joining your besties for a communal feast of cheese, snacks and cocktails is one of life's simple pleasures we've been missing out on lately — and we're keen to make up for the lost time.
So, if you've been put in charge of drinks for your next get-together, it's time to think big. Luckily, there's a stack of local bars and labels whipping up supersized liquid creations you'll be proud to share with your mates.
To prep you for the season ahead, we've rounded up some of the best locally-made large-format cocktails going around from fruity spritzes made on native botanicals, to blockbuster-sized bloody marys. All are ready-to-pour with minimal packaging taking up precious room in your esky. After all, not all good things come in small packages.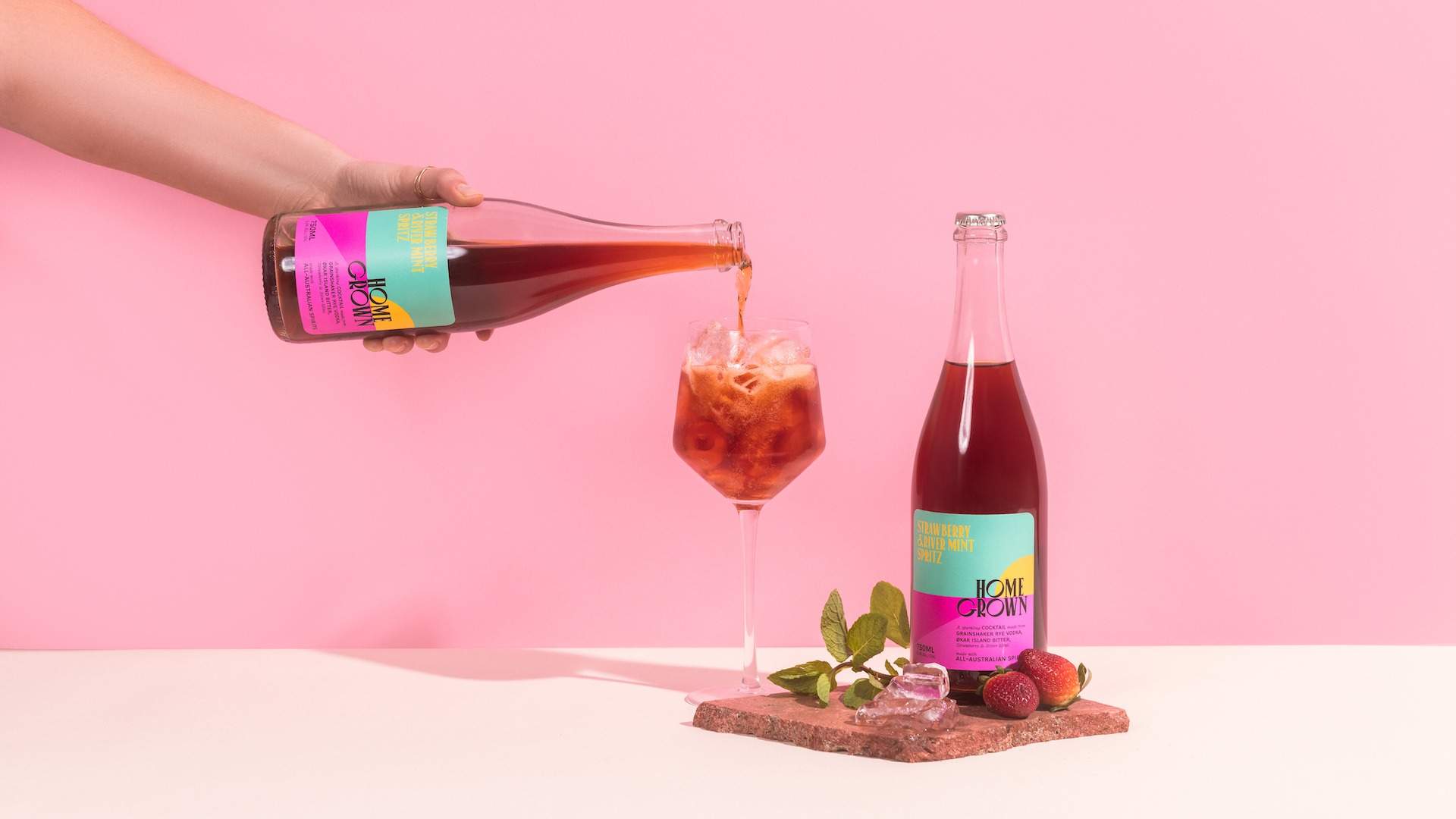 HOME GROWN'S SPRITZ COCKTAILS
Spritz season is upon us, but before you reach for the Aperol, you might want to check out the crafty renditions made by local hospitality incubator Worksmith. The Home Grown label currently features three Aussie-inspired, ready-to-pour spritzed cocktails, served in 750-millilitre glass wine bottles ($45). There's the Creamy Soda Highball boasting hints of sarsaparilla and a touch of whisky, a Ginger & Mango Spritz starring Anther Gin, and the Strawberry & River Mint Spritz — a dry, yet fruity fusion of Grainshaker Rye Vodka, Økar Island Bitters and aromatic berries. Coming in at around the 9 percent ABV mark, they're ideal served over ice for sunny afternoon sips on the grass.
Stock up: Solo bottles and three-packs are available online for regular shipping. You'll also find them at select local independent bottle shops.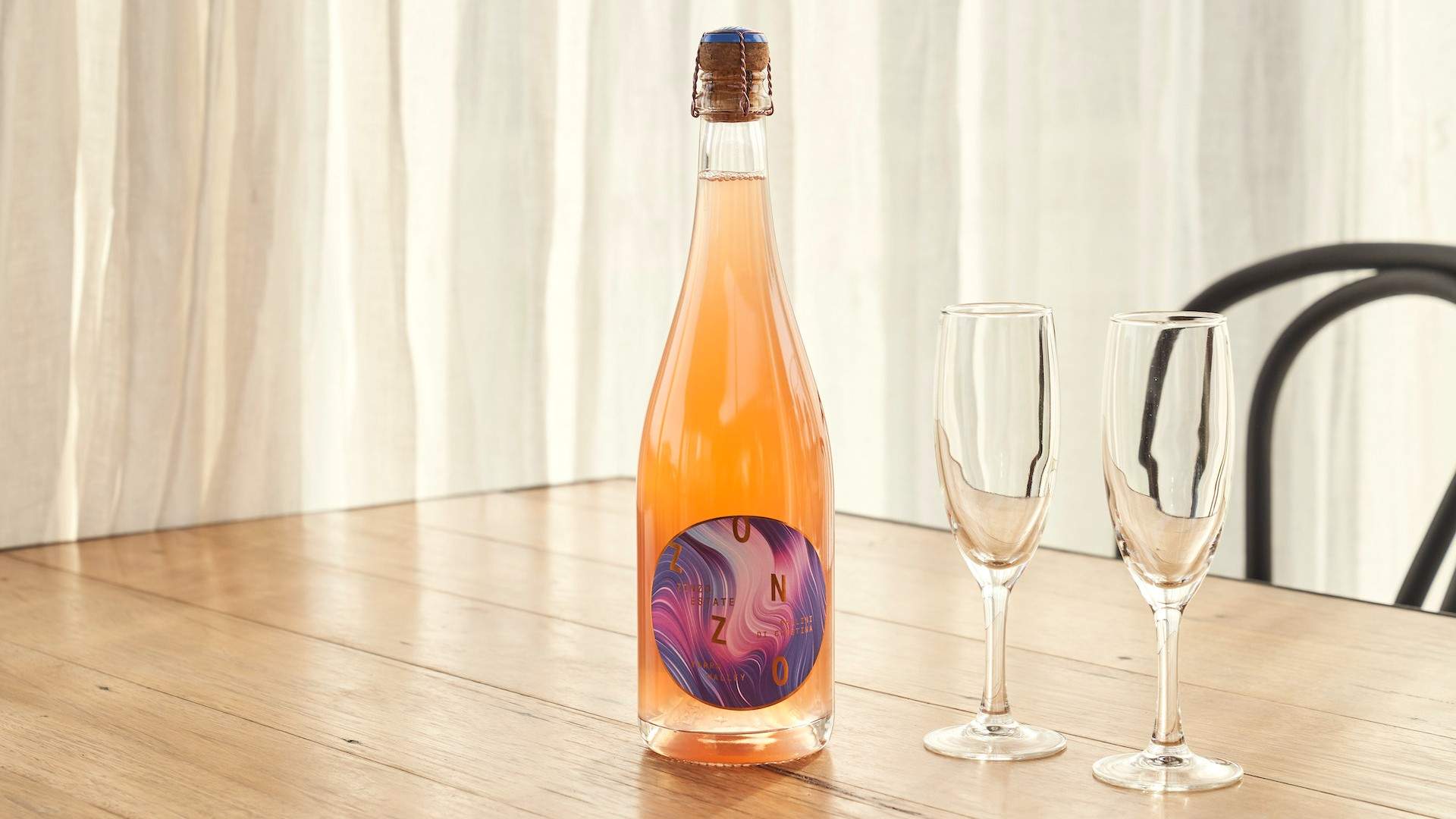 ZONZO ESTATE'S BELLINI DI CRISTINA
The bellini is the ultimate boozy brunch sip, but thanks to all these lockdowns, the two of you are probably disastrously overdue for a catch-up. So make up for lost time with a generous shared serve of this classic Italian peach-infused aperitif, hand-crafted by a Yarra Valley winemaker. Zonzo Estate's new Bellini di Cristina is a fruity, refreshing blend of prosecco and peach nectar, starring chardonnay grapes grown in the Murray Darling. Full of bright peachy aromas and boasting a gentle fizz, it's a treat that's perfect for the picnic hamper, served in a classic 750-millilitre wine bottle ($25).
Stock up: Order online to get a bottle — or a box of six or twelve — shipped to your door. Otherwise, find it at select boutique bottle shops around Melbourne.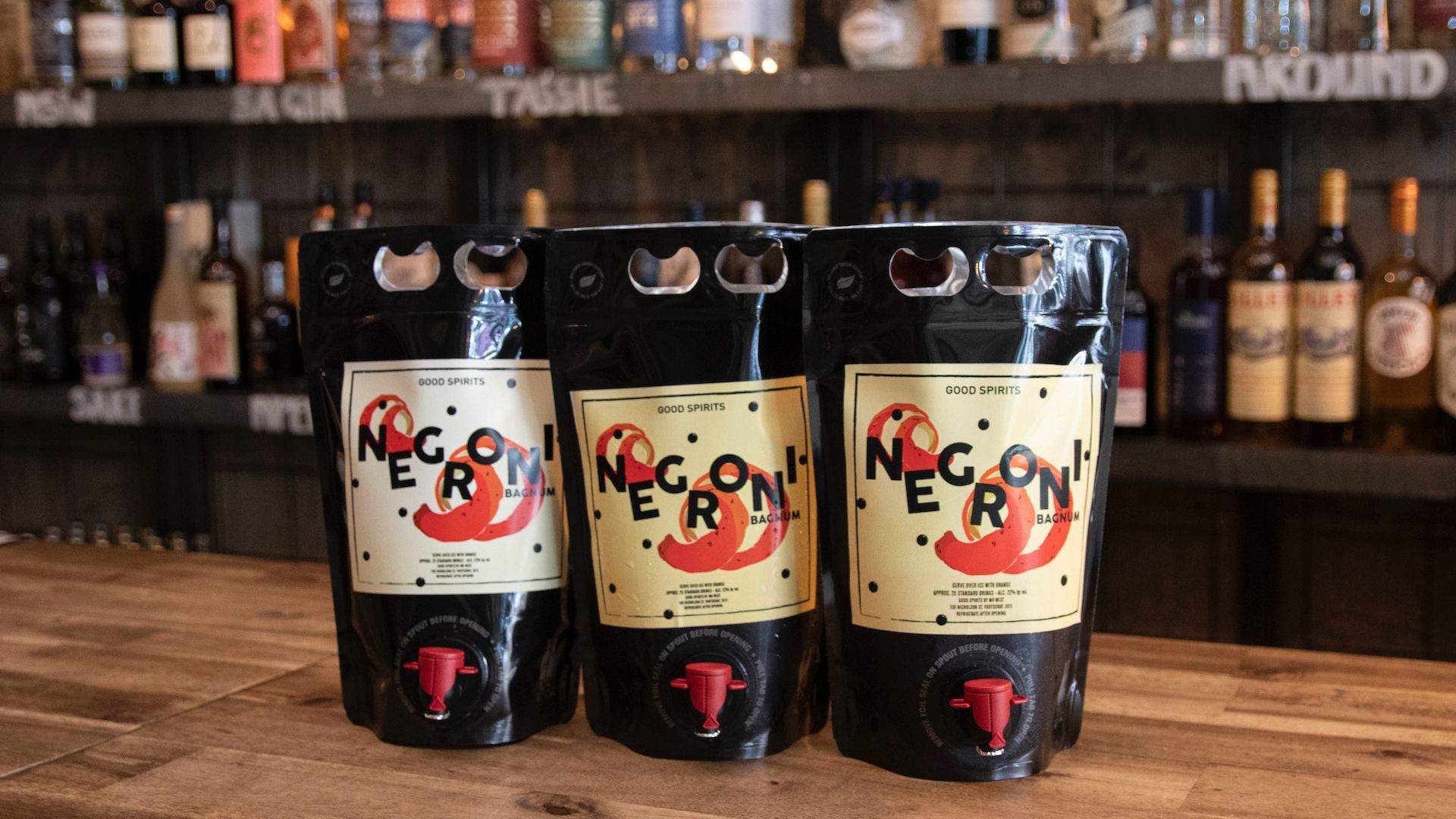 MR WEST'S BAGNUMS
If you're a booze connoisseur located in the west, chances are you're already acquainted with Mr West's foray into the large-format drinks market. The bottle shop and bar earned itself plenty of new fans with the release of its 1.5-litre 'bagnums' ($99), featuring pre-batched house cocktails served in easy-pour bladder packs. Containing 12 serves, the espresso martini version is crafted on Mr Black coffee liqueur, cold drip coffee, stout and vodka. Or, if aperitivo hour's on the cards, there's the signature negroni made with Poor Toms gin, which packs enough for between 16 and 20 serves. Oh, and with no glass or cardboard to worry about, these are the perfect esky choice.
Stock up: Jump onto Mr West's online store to order one of these bad boys for delivery or click-and-collect.

ZSA'S MEGA MARY
If you prefer your cocktails to be full of tomato and with a bit of a fiery kick, we'd like to inform you that Zsa's is currently whipping up your ultimate share-friendly park sip. Behold, the Mega Mary — a one-litre pop-top bottle of rich, truffle-infused bloody mary. A recent release from the Northcote bar and bistro, this feisty cocktail already has something of a cult following among northside spice fiends. It's made to a secret house recipe, with lashings of Truff hot sauce elevating it well beyond your basic bloody mary situation. One of the giant serves will set you back $60, though there's also a combo pack featuring twelve freshly-shucked oysters for $96.
Stock up: The Mega Mary is available for pick up — order online.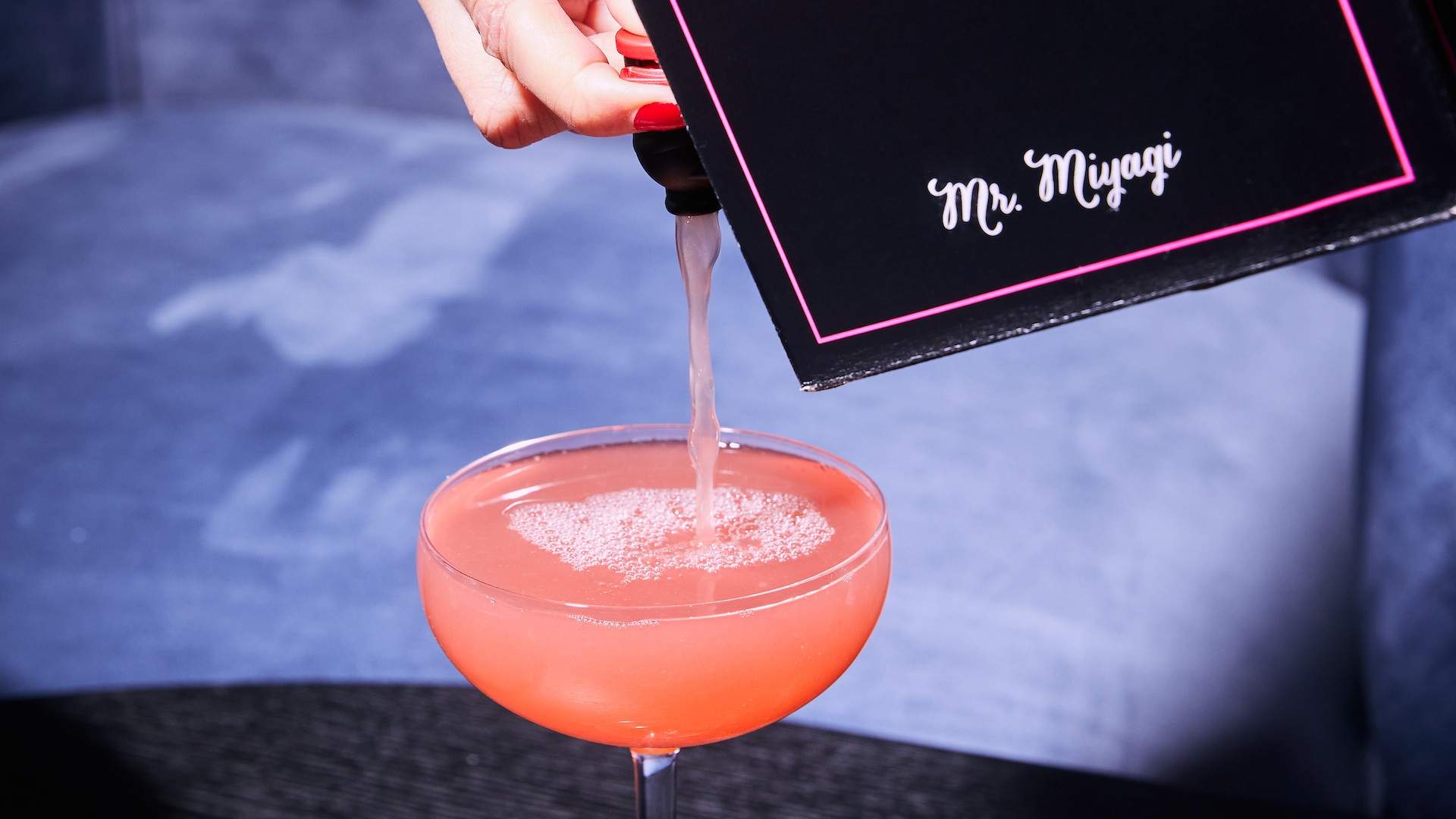 MR MIYAGI'S COCKY BOXES
Fun-loving modern Japanese restaurant Mr Miyagi has put a cheeky, new-school spin on the humble goon box, starring blended house cocktails instead of cheap wine. Each of the $55 Cocky Boxes comes filled with six serves of drink (750 millilitres), with a tap for easy pouring and Mr Miyagi's signature black-and-pink branding signalling good times ahead. You can choose between the Charlie Does Tokyo — a blend of gin, umeshu, yuzu and lime — or the Sanchez Does Kyoto, featuring a gutsy fusion of tequila, yuzu and agave. All boxed up in easy-to-transport cardboard, ready to take from fridge to park.
Stock up: The Cocky Boxes are available to pre-order for pick up and delivery from the Windsor restaurant.

CAPITANO'S NEGRONUS MAXIMUS
The drinks maestros at Italian bar and restaurant Capitano have created a supersized negroni pour with a beefed-up name to match: the Negronus Maximus ($90). Only serious cocktail-sippers need apply. Clocking in at a hefty 750 millilitres, this bottle of goodness features seven and a half serves of the venue's signature negroni blend, ready to infuse your picnic with all the Italian aperitivo vibes you could want. Just add one of the kitchen's pizzas or vodka pastas for full effect. If you're looking to downsize, the bar's also serving smaller pre-batched sips, including an olive oil martini and the Tiramisu Milk Punch.
Stock up: A selection of Capitano cocktails are available for click-and-collect and local delivery — order here.

Top Image: Mr Miyagi Cocky Box
Published on October 14, 2021 by Libby Curran