FOOD & DRINK
Port Melbourne's Prince Alfred Hotel Is Giving Free Pints to Folks Who've Just Been Vaccinated
Get the jab at the Port Melbourne Town Hall pop-up vaccination clinic before Friday, July 30, then pop over the road to the pub for a free drink.
July 2021 is almost over, the pandemic has been going for more than 18 months, Greater Sydney is in the middle of an ongoing Delta outbreak and Melbourne is just about to come out of its fifth lockdown. And, despite all of the above, Australia's vaccination campaign hasn't rolled out as planned. At the time of writing, just 13.1 percent of Aussies have been fully vaccinated against COVID-19, while 17.5 percent of the population have had one dose — numbers that mean it'll take over eight more months to give everyone the jab.
Australia's vaccination efforts have been plagued by plenty of issues since the beginning of the year. Recommendations around who should get the AstraZeneca and Pfizer shots have changed a few times, and the rollout's staged approach has limited who can get jabbed when. As a result,  most folks under 40 have had to wait to get their chance to get vaxxed. But, if you're eligible, you can get to the Port Melbourne Town Hall pop-up vaccination clinic on or before Friday, July 30 and you'd like a free drink — and who wouldn't? — here's some fantastic news.
Anyone who rolls up their sleeve before this Friday at Port Melbourne Town Hall can then pop over the road to the Prince Alfred Hotel for a beverage on the house. The watering hole ran a similar giveaway before lockdown, and now it has brought it back — but, to get your freebie, you will need to show your blue vaccination card at the bar first.
The clinic is open from 9am–5pm this week, while the Prince Alfred is operating from 4–8pm until Thursday, and from 12–8pm over the weekend. Hit up the former, get the shot, then go to the latter — and you can take your pick of a free pint of beer, a wine or a house spirit with a mixer. If you'd prefer a free non-alcoholic drink, that's an option as well.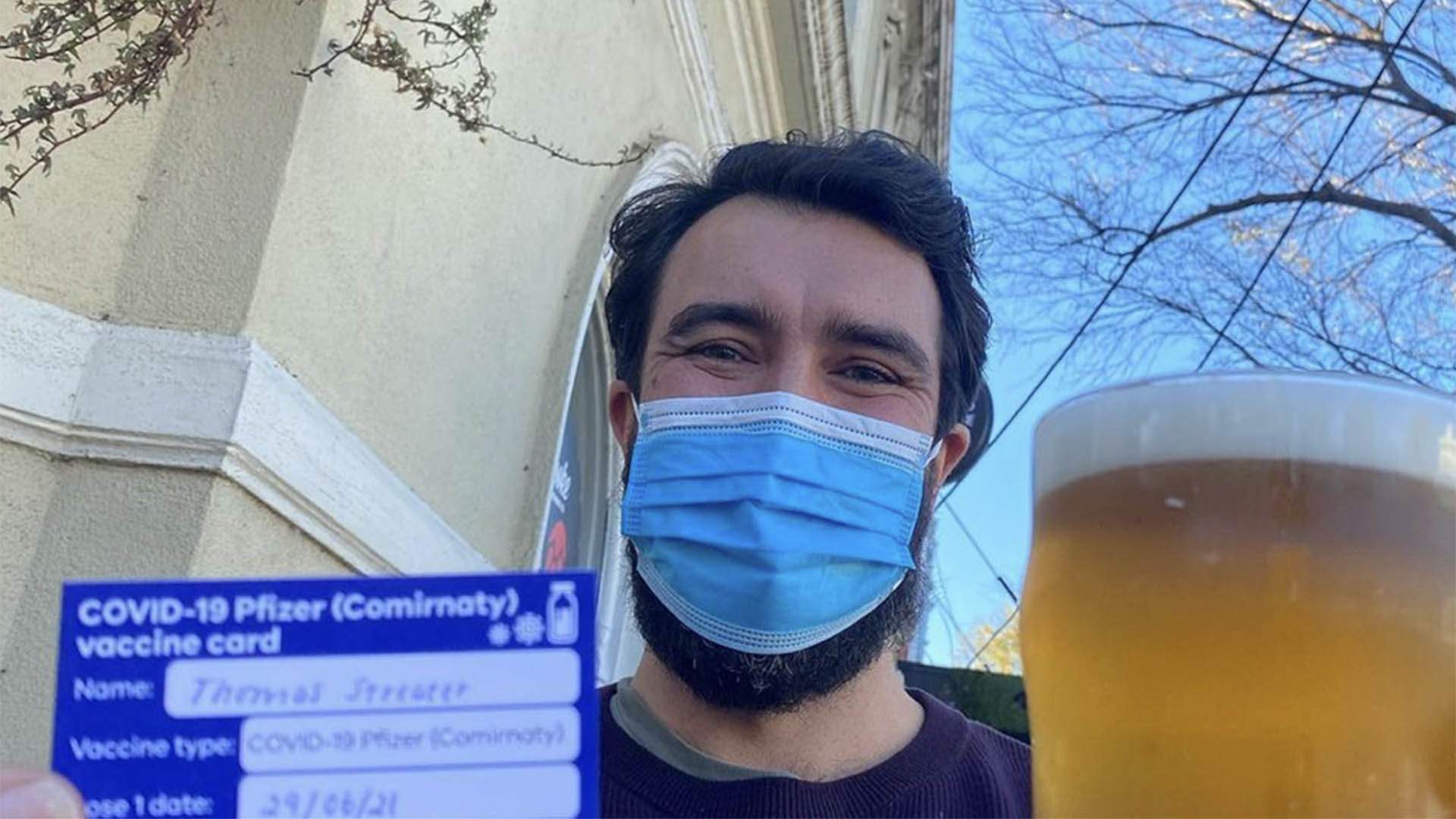 Prince Alfred Hotel publicans Anna and Tom Streater started giving out beverages for jabs because they wanted "to make people in Port Melbourne aware of where their local vaccination venue is, and to help provide a little encouragement for people to do their bit — and ultimately, to keep our pub open."
"If the vaccine is what stops the spread, stops outbreaks, stops lockdowns and keeps us open and our team in jobs, then we're all for it," said Anna.
Melbourne's hospitality venues — and those around Australia — have obviously done it tough during COVID-19 lockdowns and restrictions. "We want to encourage locals to 'do their bit'," advised Anna. "And we are happy to put our hand in our pocket to fund the initiative."
Find the Prince Alfred Port Melbourne at 355 Bay Street, Port Melbourne. It's giving away free drinks to vaccinated Melburnians until Friday, July 30.
Published on July 27, 2021 by Sarah Ward