How These New-Generation Producers Are Evolving the High Country Wine and Spirits Landscape
Two of Victoria's High Country producers join forces to create a limited-run muscat gin that celebrates the very best of the region.
in partnership with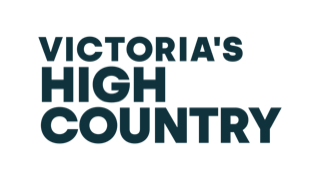 Ever tasted something that just whisks you away to a place? A memory, a feeling, a season?
That's what Backwoods Distilling Co. and Scion Wine have achieved with their seasonal release of the small-batch 2022 Muscat Gin.
Scion owner and winemaker Rowly Milhinch and Backwoods co-founder Leigh Attwood are part of a new wave of High Country producers making northeast Victoria one of the most exciting destinations for food, wine and spirits lovers right now. Many of Rutherglen's most well-known wineries are run by fifth-generation makers, and the area has long been regarded as one of the world's premiere muscat regions and home to some of Australia's best big reds. But there's a new crop of producers like Milhinch and Attwood who are championing new techniques and sustainable innovations.
Indeed, Milhinch and Attwood's shared excitement for innovation and nostalgia saw these kindred spirits come together for a delicious — and collaborative — passion project in 2021. And the results were so impressive, they've come back for seconds this winter.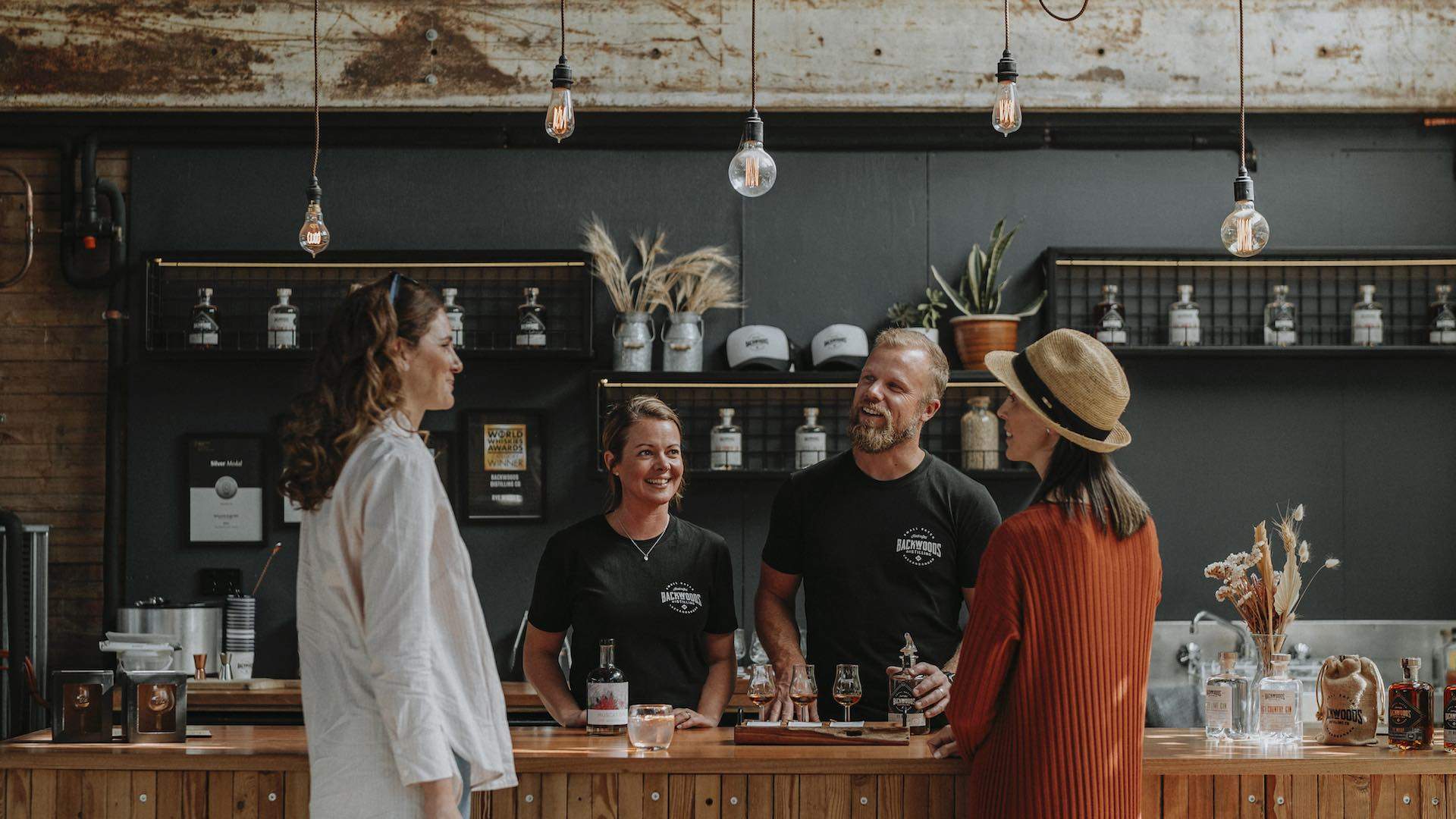 As a winemaker, Milhinch's own practice is about taking the familiar in an unexpected direction. His wines offer a fresh twist on the traditional, with expected varieties from the region returning unexpected results and new expressions.
"My approach is inspired by a love of exploring new ideas and learning through experimentation," he tells Concrete Playground. "People are always so surprised by what you can make from familiar grape varieties, I think because something familiar is so resolved on their palate and in their mind. This familiarity helps the experience of something unique really stand out."
With the High Country's long history of winemaking, as well as the recent influx of craft breweries, Attwood saw Backwoods' inventive spirits as something of a natural progression for the region's drinks landscape when he launched the label in 2017 with his partner Bree Attwood.
"We grew up in this region and have always been inspired by its local artisan producers," he says. "We have easy access to local grains, botanicals, casks — all the things we need to craft quality spirits."
In just half a decade since launching, Backwoods has established a core gin range and also unveiled a number of special whisky releases.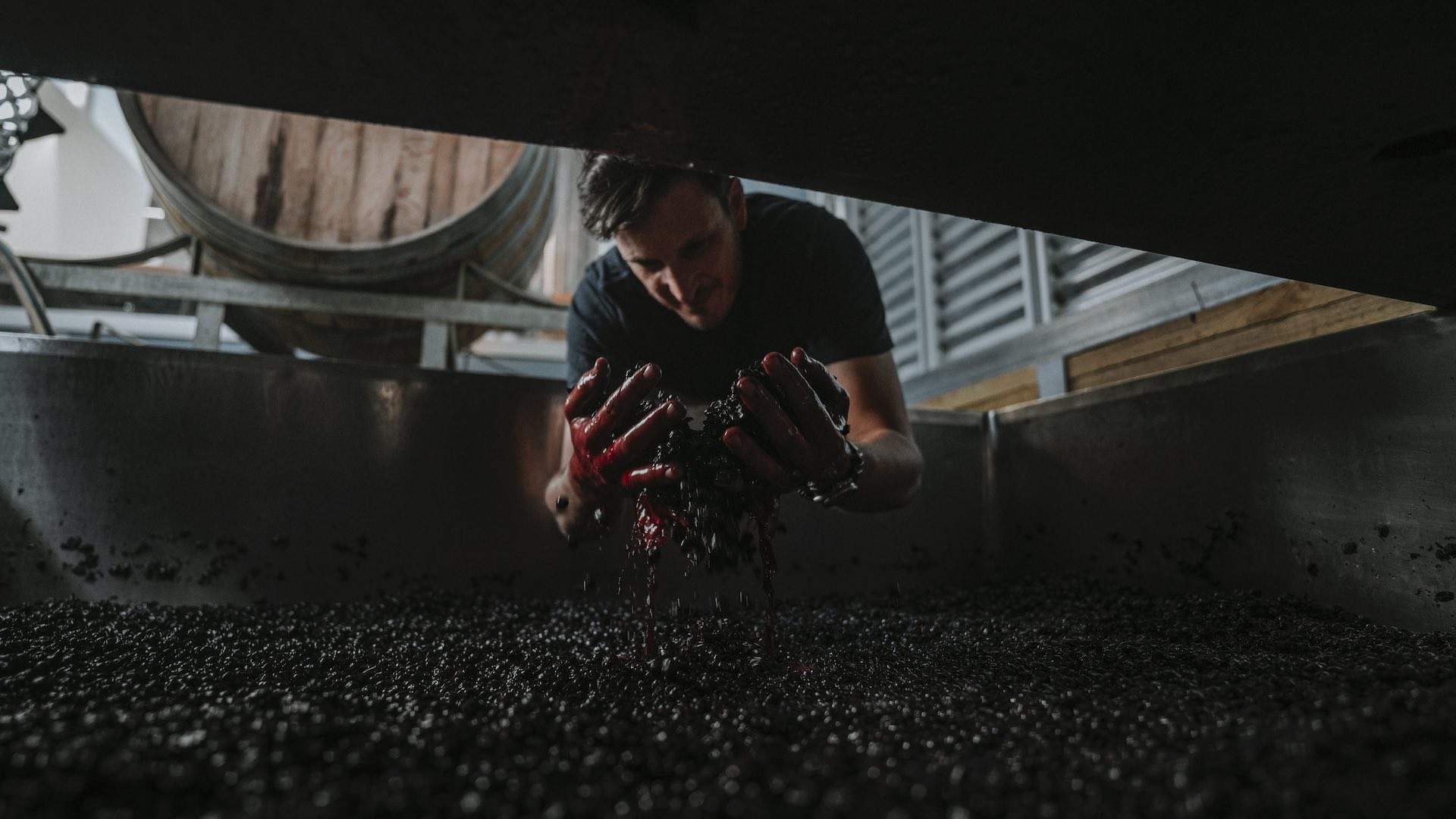 Attwood also sources bush food and native botanicals from ethical, respectful suppliers to create Backwood's signature (and award-winning) High Country Gin.
"We wanted to capture the memory of walking through the High Country bushland, just after it's rained and the smells of the native trees are intensified," he says. "We are passionate about crafting distinctively Australian spirits and highlighting local grains and botanicals."
That distilled nostalgia meets winemaking history in the Muscat Gin, in which handpicked Rutherglen brown muscat grapes, sourced by Milhinch, are steeped in Backwood's signature High Country Gin and then hand-basket pressed.
"Muscat is the most famous grape variety grown in Rutherglen and occupies a special position on the global stage," Milhinch says. "It's known for being made into amazingly sweet fortified wines with unmatched levels of flavour."
In the Muscat Gin, the distinct bush botanicals of strawberry gum, peppermint gum and wattleseed combine with the classic rose water and musk flavour of muscat (a mix, we're told, that resembles turkish delight and red fruit).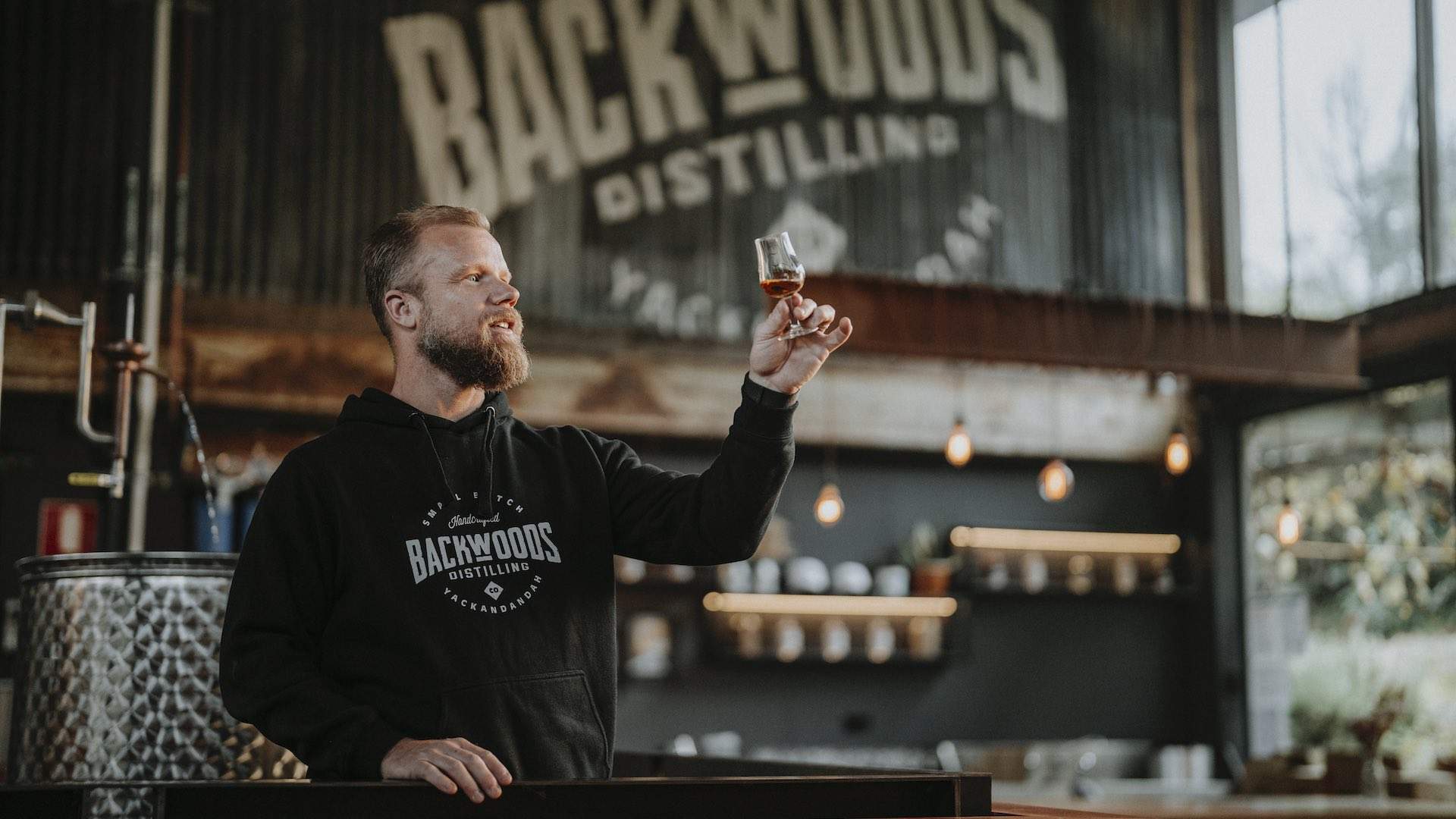 "Our Muscat Gin represents a perfect harmony," Milhinch says. "It's a collaboration of the fruit we grow and gin distilled with local botanicals. It's a little piece of Rutherglen plus a little piece of Yackandandah, crafted for balance and expression of these places."
One sip of the Muscat Gin can transport you to the rugged High Country, but there's no substitute for heading straight to the source.
"Being able to taste a product in the place where it is made, with the people who made it, is an experience that people really value," Attwood says. "When people visit us at Backwoods, they can sip on a warming whisky or delicious gin right beside the beautiful copper stills. It is a complete sensory experience as we've always got something fermenting or distilling when people visit."
You'll be able to cosy up to the Muscat Gin at both the Backwoods and Scion cellar doors when it's released this winter. Whether it's on the rocks or on a tasting paddle, over ice with tonic and dried orange or in a seasonal cocktail, there are plenty of ways to experience this limited-edition creation.
After all, winter is the perfect time to swing by. And if there's one place that does winter well, it's Victoria's High Country.
"It's all about open fires, cosy clothing, warming food and wine experiences," Milhinch says.

For more great ways to experience the incredible food and drinks of Victoria's High Country this winter, head to the website.