FOOD & DRINK
Vegan Mylk, DIY Packs and Chanel-Inspired Glass Bottles: Melbourne's New Wave of Bubble Tea
These boba shops are swapping milk for mylk and single-use plastic for reusable, Instagram-friendly packaging.
From its humble origins in suburban shopping centres of the mid-2000s, Melbourne's bubble tea scene has become an easily recognisable part of life across the city. The Taiwanese drink, consisting of tea, milk and tapioca balls known affectionately as 'pearls', is now sold on virtually every corner of the Hoddle Grid.
This is partly because the drink itself is constantly evolving; new ingredients, flavours and concepts appear on menus all the time, and many go on to become mainstays in their own right—take the 2018 boom in 'cheese tea', for instance. At the same time, vendors are increasingly experimenting with presentation and aesthetics to keep themselves above the ever-growing competition.
With CBD foot traffic down up to 90 percent in 2020, many bubble tea shops were forced to do both in a bid to attract the limited customers and increase revenue. The shops in this round-up have not succeeded in doing this, but have pushed the boundaries and found new ways to make the familiar drink. Now, as the city gradually comes back to life, they find themselves at the forefront of a new wave in Melbourne's bubble tea scene.

NUTTEA
Few bubble tea shops cater to vegans. Dairy-free alternatives are usually hard to come by, and people who prefer other options are often forced into the fruit-based section of the menu. Enter Nuttea: a Taiwanese store with a newly opened flagship in Melbourne Central. Nuttea prides itself on championing plant-based bubble tea so that everyone can enjoy a full selection of creamy and fruity options. In fact, its entire menu is vegan.
"We're making healthier bubble tea that tastes good, makes you feel good and is better for the environment as well", owner Jason Tan told Concrete Playground.
The store uses a blend of walnut, macadamia and cashew in its nut mylk, and it's served with tea and smoothies as well as coffee. It also makes a hazelnut-based cream, which is used as a garnish on some of its teas, including the ruby black tea. The ruby black tea is a premium strain produced in Taiwan's Sun Moon Lake, and Nuttea's cream is a smooth and decadent addition to the drink. For a more adventurous pairing, try the earl grey, served with chocolate nut cream instead — and for something more refreshing, go for the new-season grape tea, made from fresh grapes in-house.
All these drinks also come with a sticker outlining how to approach the drink — first by tasting some of the cream, then drinking from the rim before finally mixing it all together.
Find Nuttea at ELLA Melbourne Central, Corner Elizabeth and Latrobe streets from 11am–7pm Wednesday–Thursday and Sunday, and 11am–8pm Friday and Saturday.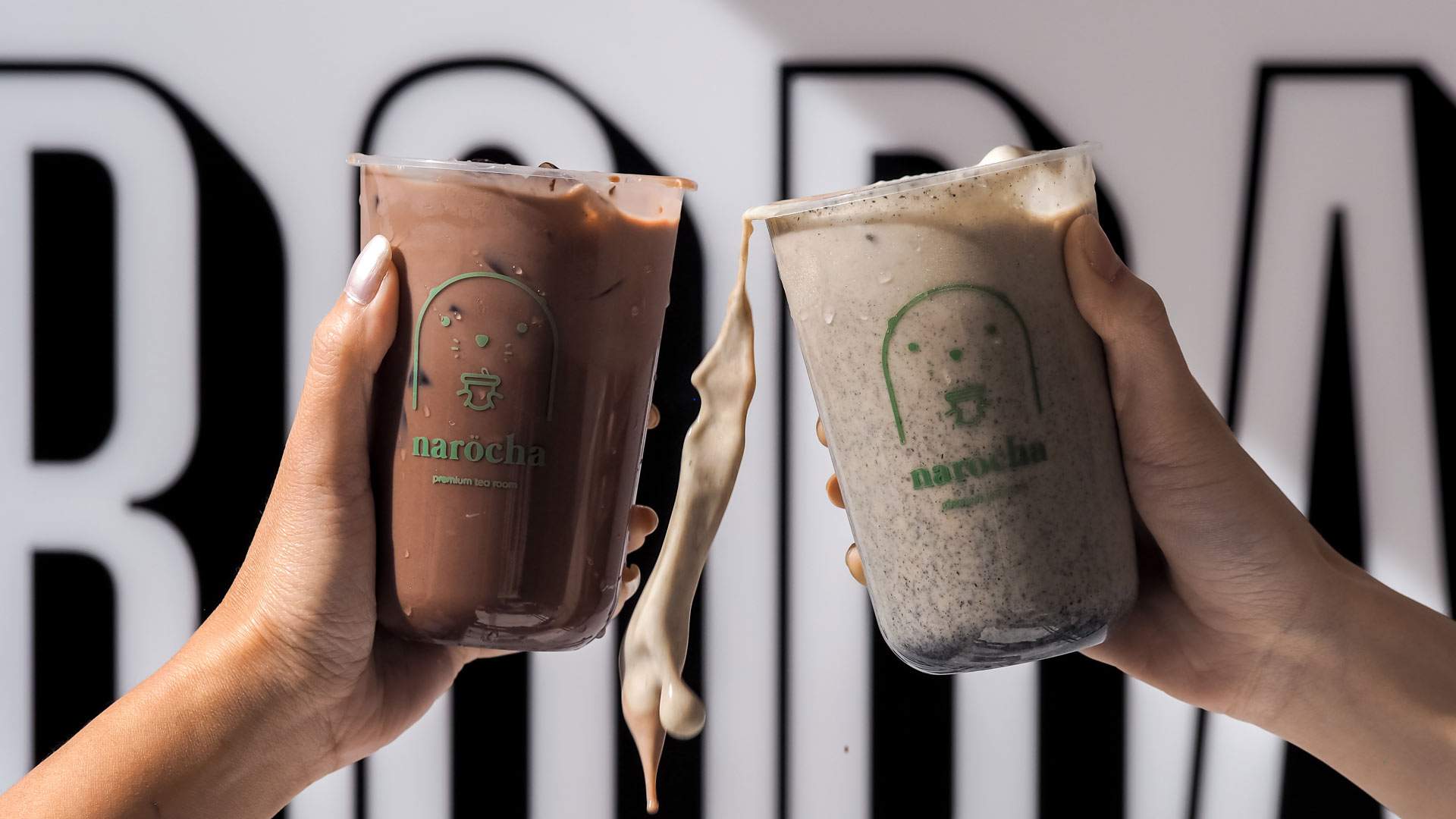 NARÖCHA
In 2020, a newfound reliance on home delivery services saw all sorts of creative solutions emerge when it comes to bubble tea — many versions of the beverage, particularly those with more elaborate toppings, don't tend to travel too well.
Naröcha has worked around this by offering DIY tea kits and one-litre take-home bottles, both of which have proven godsends for customers and the store alike. Its most popular drinks are now available in this ready-made, bottled form — among them a butterfly lemonade tea, which is caffeine-free and purple in colour. For more indecisive customers, it also sells bundles of four-to-ten taster bottles in 350-millilitre or 500-millilitre sizes.
In terms of DIY products, Naröcha sells everything from tea powders and whisks to a fully stocked DIY boba package. It makes its in-house takeaway drinks feel more transparent — you know exactly what they contain and how they're made.
The more popular drinks to buy in store include the hojicha makiato and classic bubble milk tea, but more left-of-field options include a strawberry cheesecake drink and a Milo mocha, as well as a seasonal watermelon and mango tea with mango popping pearls and a brown sugar range with hojicha, genmaicha and matcha varieties.
Find Naröcha at 59 Therry Street, Melbourne from 11am–8pm Monday–Friday and 10am–10.30pm Saturday and 10am–9pm Sunday.


INSTEA
If take-home bottles are the next big selling point for bubble tea, then why not get even more creative with the packaging? Instea has taken the concept of reusable bottles one step further, selling its six signature drinks in glass bottles resembling Chanel perfume. Among these are your classic matcha and brown sugar options, two versions of butterfly flower tea and an aptly named Cocoa Chanel beverage consisting of cocoa and milk. While these have been selling out over the company's first months of trade so far, they're regularly restocked  alongside new herbal varieties.
If they are sold out, matcha, brown sugar and cocoa options are also available in regular packaging, along with seasonal drinks, a suite of fresh brew teas and yoghurt- and fruit-based drinks. Staff favourites include the lemon green tea and Summer Supreme fruit tea.
Find Instea at 210 Swanston Street, Melbourne VIC from 11am–10pm Sunday–Wednesday and 11am–11pm Thursday-Saturday.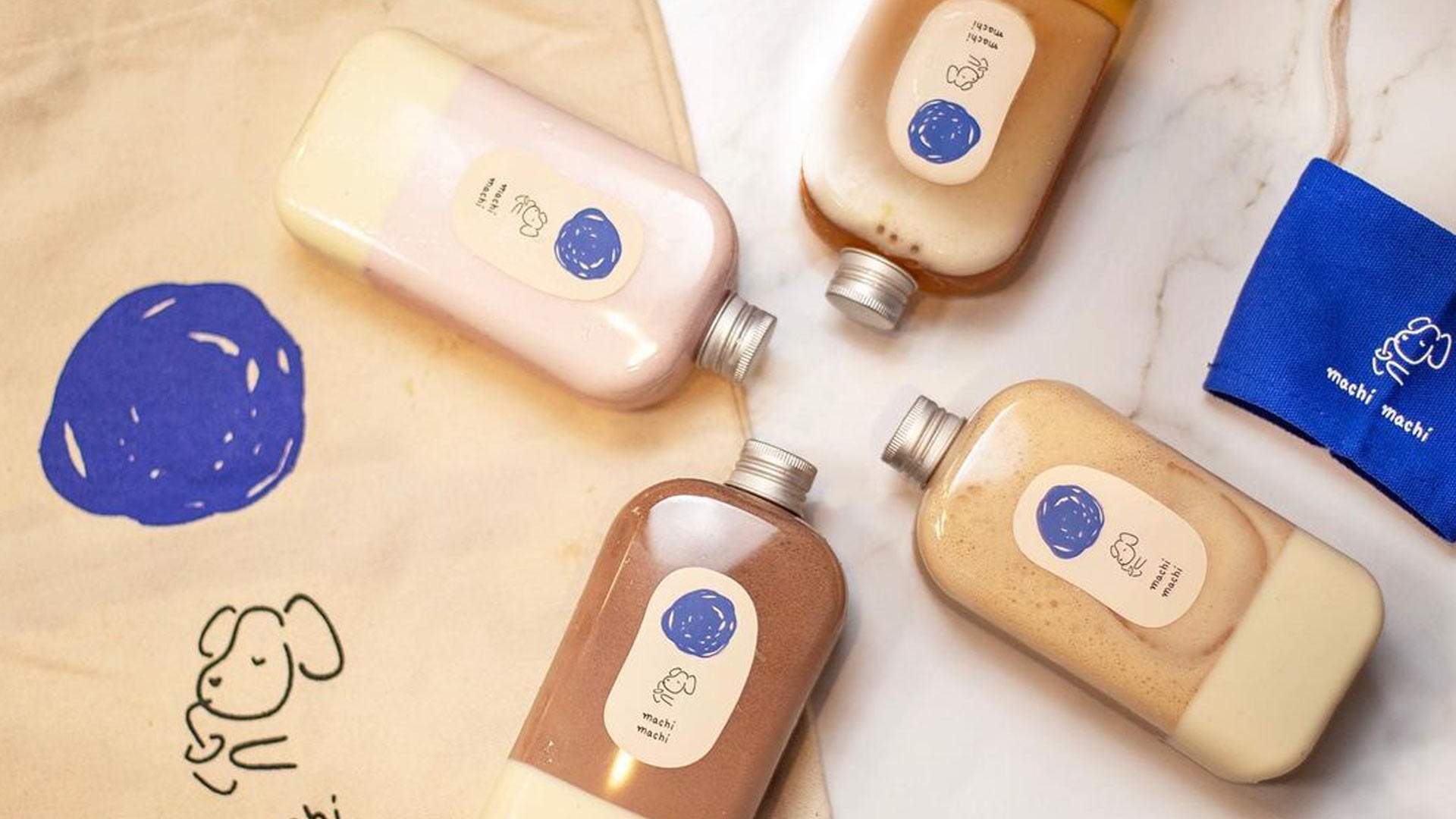 MACHI MACHI
This Taiwanese store also packages its most popular drinks in take-home bottles. It garnishes them with a layer of panna cotta as well, but this unique topping option isn't quite the brand's true claim to fame. The brand actually garnered international recognition after being featured in a Jay Chou music video which now has over 60 million views on You Tube. The store's name and logo honour Machi, his wife Hannah Quinlivan's pet dog.
Notwithstanding its unusual origin story, Machi Machi's range of drinks speaks for itself. Besides bottled teas served with panna cotta, the store is packing many fresh fruit and cream cheese options. Also available is a premium Sun Moon Lake black tea, and its original black milk tea with crème brûlée.
Find Machi Machi at 264 Swanston Street from 11pm–10pm daily; at 612 Station Street, Box Hill from 11am–11pm daily; and 85 Kingsway, Glen Waverley from 11am–10pm Sunday–Thursday and 11am–11pm Friday–Saturday.

Top image: Nuttea by Parker Blain
Published on February 16, 2021 by Mark Yin