FOOD & DRINK
Eat Streets: The Best of Collingwood's Smith Street
From fried chicken to fine dining, Smith Street has it all.
Concrete Playground takes to the streets to uncover Melbourne's most delicious dining strips. With new openings and a legion of local institutions, we're testing out the new kids on the block as well as rediscovering some old favourites along the way. First up: Smith Street. Rolling in the accolades of late, the Collingwood strip is bursting with flavour as the food offering gets more diverse and exciting with each new venue that opens its doors.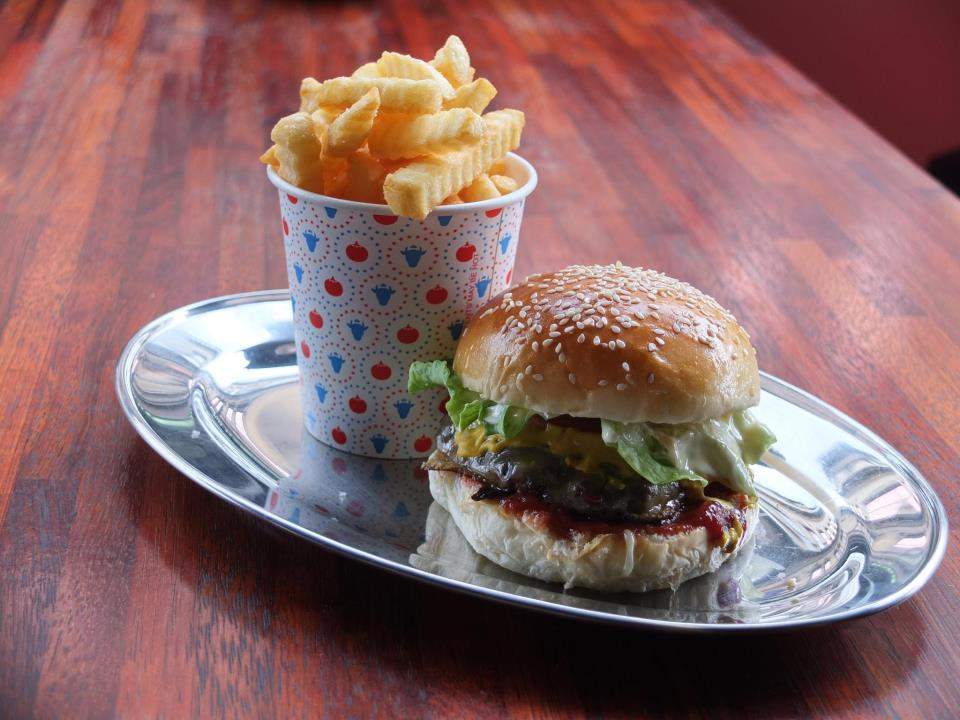 Huxtaburger
Pioneers of Melbourne's dude-food resurgence Huxtaburger prove that sometimes simplicity is best with their straightforward promise of 'hot food, cold beer'. A short, tight menu offers six burgers, ranging from the classic Huxtaburger (beef pattie, mustard, mayo, tomato sauce, tomato, cheese, lettuce and pickles; $8.50) to the Denise, with jalapeno and sriracha mayo ($9.50). For vegetarians, it's the Sondra tofu burger with sesame soy mayo ($9). Team it with crinkle cut chips and you've got a meal to rival any of Smith Street's higher-end restaurants.
106 Smith Street, Collingwood, (03) 9417 6328, huxtaburger.com.au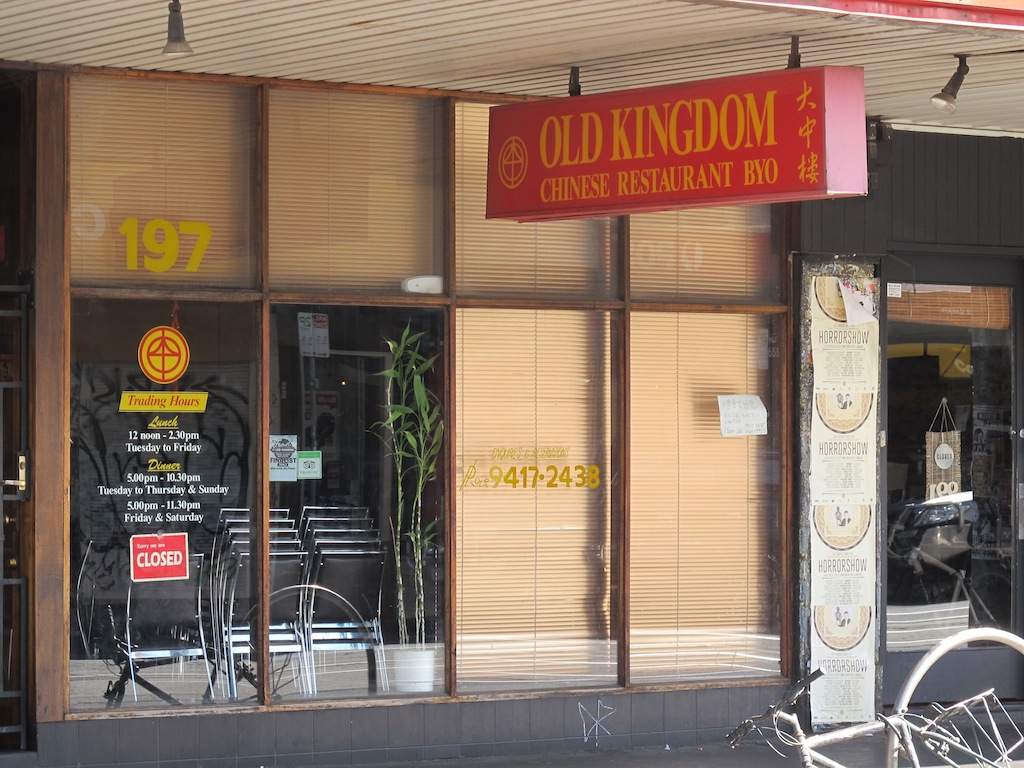 Old Kingdom
Before booking here, know the protocol. There will be two questions when you place the call: how many duck?' Phone number?! Answer quickly and briefly. There's no time for pleasantries — a lot of succulent Peking duck needs to be cooked.
But don't let the phone manner put you off. While the Kingdom itself isn't adorned with frills, the entertaining service, wallet-friendly food and BYO policy will see you in for a great night. Look on as the waiter theatrically dispenses duck, flinging it onto your plate before teaching you the recommended assembly method; folded inside a delicate pancake alongside spring onion, cucumber and hoi sin sauce.
197 Smith Street, Collingwood, (03) 9417 2438

Fresh from a recent awards sweep (winning a spot in the 2014 Age Good Food Guide and being named 'Hottest Victorian Restaurant' in The Australian Top 50 Restaurants list this year), Saint Crispin is a relative newcomer to the Smith Street scene. Considering the pedigree of the chefs (their previous work includes The Estelle and The Press Club), it's no surprise that Saint Crispin's menu has been creating media buzz, and with dishes such as WA marron, foie gras parfait, black truffle and sauterne jelly ($10) and little bites of 'snap, crackle and pop' ($9), it's hype that's well deserved.
300 Smith Street, Collingwood, (03) 9419 2202, saintcrispin.com.au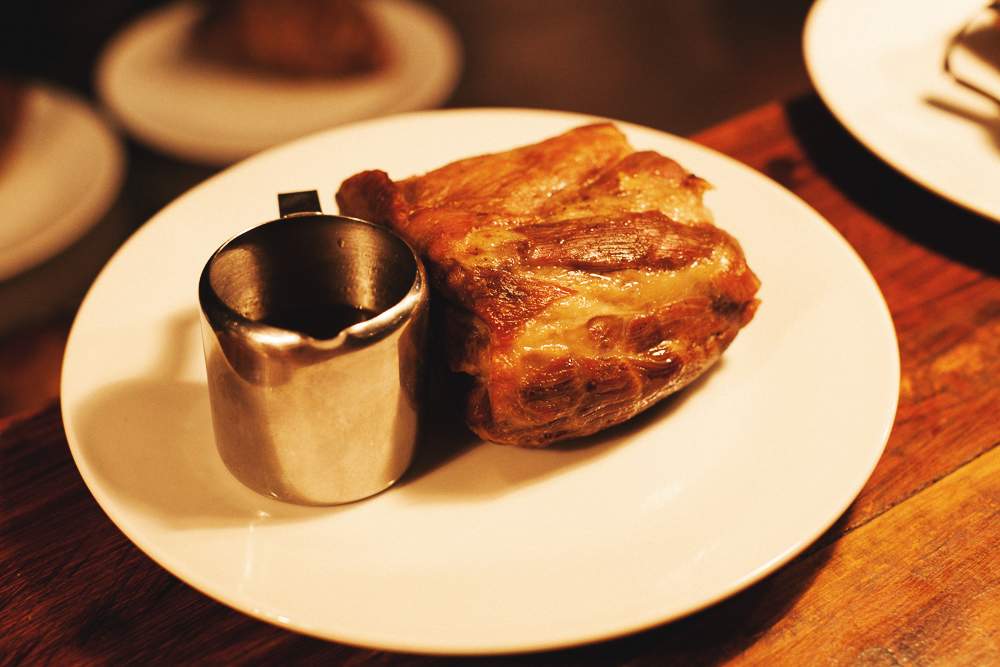 Rockwell And Sons
The very thought of fried chicken Wednesdays should give you all the motivation required to make it through the mid-week hump. Tenderised in brine, slathered in buttermilk and batter-crunch fried, it takes three days to prepare but only one joyous moment to consume. If you burn your mouth through over-enthusiasm, just cool off with a glass of Riesling or crisp ale.
The menu might seem lifted from the table of a tuck-shop diner (the double patty smash burger unashamedly uses Kraft cheese singles for their superior texture and unique melting mechanism), but it's the result of some very careful burger research — and considering the chefs were sourced from Attica and Cutler & Co, we'd tend to trust them. Besides, if hickory-smoked onion rings with Dr Pepper BBQ sauce and a pan fried soft shell crab sandwich with bacon, cabbage slaw and mustard creme fraiche don't convince, we can't help you.
288 Smith Street, Collingwood, (03) 8415 0700, rockwellandsons.com.au

Po' Boy Quarter
The Gumbo Kitchen food truck has finally found a place to park its po' boys, obtaining permanent residency at their new headquarters on Smith. They're keeping the Creole flavours coming with smoky pulled pork, southern fried chicken and shucked oysters, and while there's a focus on free range and fresh, it's the lustre of deep fried snacks that will get you every time.
The serves are hunking huge, which, surprisingly, has led to the odd criticism in social media. But complaining about portion size being too big is like saying 'my only weakness is that I'm a perfectionist' in a job interview. So maybe don't come here if you're after a light snack before the gym — for everyone else, dig in.
295 Smith Street, Collingwood, (03) 9419 2130, gumbokitchen.com.au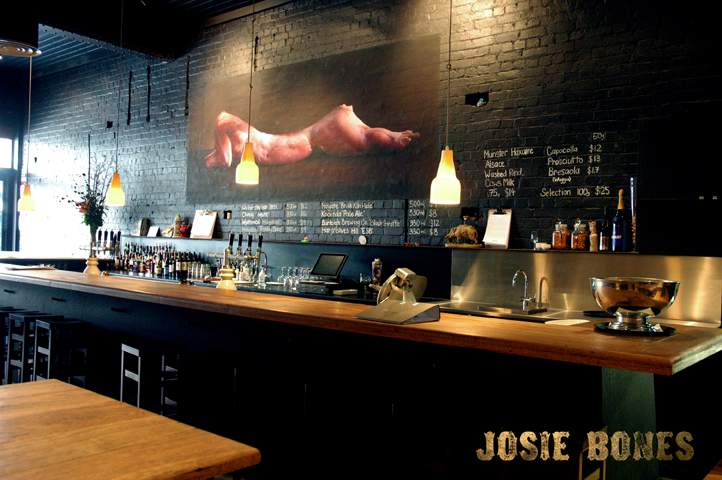 Josie Bones
A mural of pork-porn above the bar sets the tone of this carnivorous eating house, where dishes like potted pork and smoked beer jelly ($12) and braised pigs trotter (stuffed with sweetbreads and mushrooms with smoked potato mash; $25) make nose-to-tail eating sound glamorous.
The dishes are small but packed with flavour; be prepared to spend some cash if you're seeking a hearty feed. Otherwise, just settle in for an international tour of the craft beer list — there's over 250 brews on the menu and eight on rotating tap. While the meat-minded menu is the obvious drawcard here, ultimately it's about the brew, not the chew. That said, they cater to vegetarians surprisingly well — so nobody needs to feel left out.
98 Smith Street, Collingwood, (03) 9417 1878, josiebones.com

Published on September 18, 2013 by Veronica Fil