ARTS & ENTERTAINMENT
A Weekender's Guide to Adelaide
We might be able to convince you to visit with just one word. That word is 'wine'.
Based on the number of people I know who haven't been to Adelaide, I'm assuming that if you weren't born in the South Australian capital there's only a 1 in 50 chance you've visited. The city of churches doesn't exactly have the exotic pull of Perth or its own city-transforming gallery a la Hobart, but, even so, it's a destination that will both surprise and delight you. We might be able to convince you with one word — that word is 'wine' — but with its lush green valleys, killer coastline, small bar scene and self-confessed 'Melbourne-esque' cafes, when you think about it, winter weekends are sort of made for Adelaide.
You could actually spend your whole weekend eating and drinking, but there is plenty more to do, see and conquer. Here's our guide to a pretty perfect weekend in Adelaide.
SATURDAY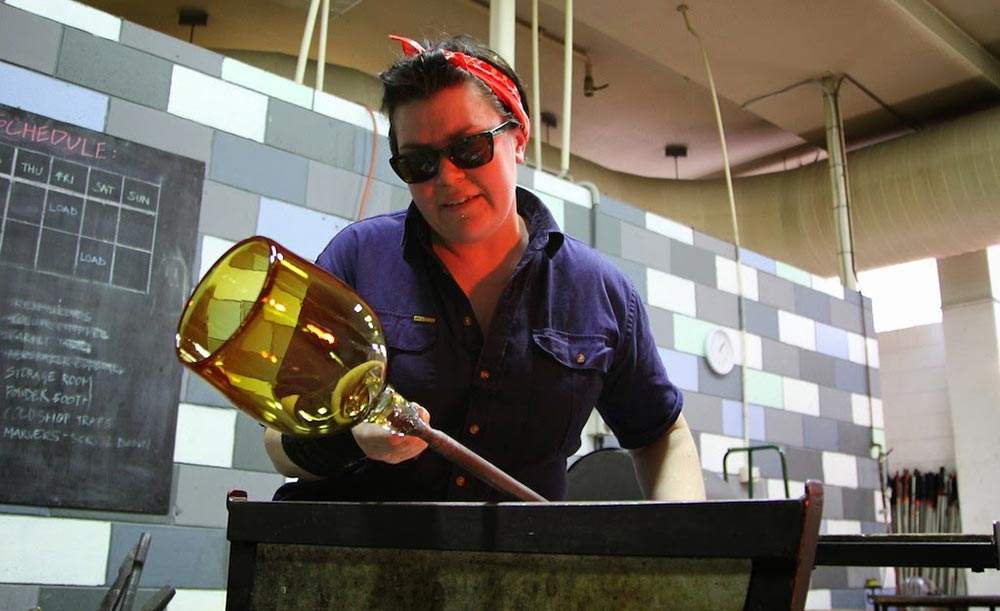 EXPLORE THE CBD
You've just touched down? Great! Time to get acquainted with the city centre, which, granted, is a relatively easy feat. The grid-like layout and the fact that the CBD is surrounded by a ring of interconnecting parks means that you can't wander too far and finding things is easy, peasy, Adelaide. If you're after locally made stuff to take home and show all your friends, JamFactory displays and sells pieces from local artists, craftspeople and designers. Otherwise you can peruse a curated collection of South Australian homewares at the Council of Objects in Ebenezer Place, shop for fashion at Rosa House or find jeans that fit like a glove from denim purveyors Right Hand Distribution.
The Art Gallery of South Australia is open every day — with an upcoming Dorrit Black retrospective set to run from June — and a trip to Magazine, which doubles as both a cafe and gallery, is a cosy option for coffee, reading material and a bit of art of the walls.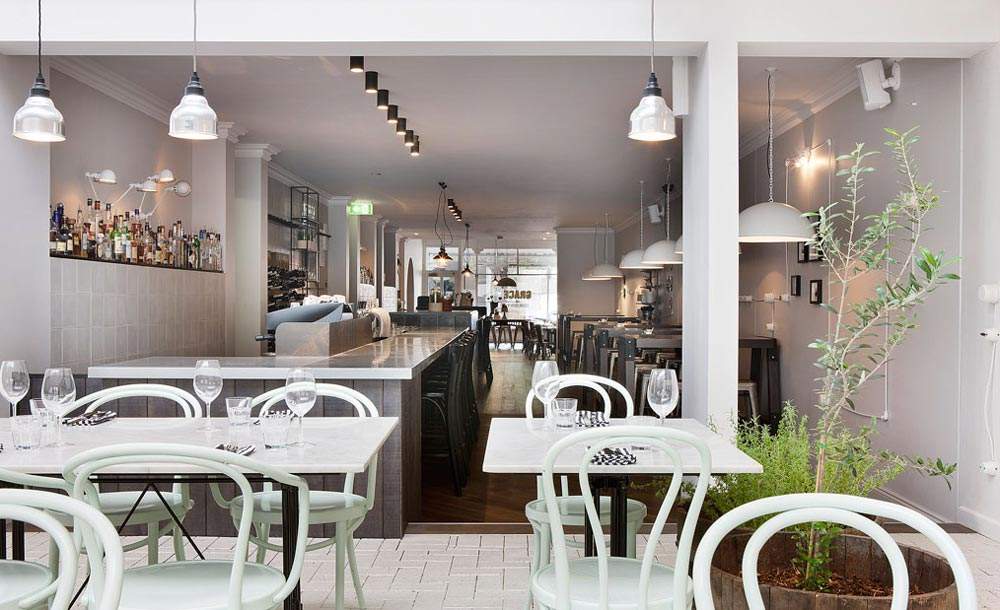 HAVE LUNCH IN NORWOOD
Just east of the CBD, Norwood is an easy half-hour walk and a good retreat for lunch. Located on The Parade — generally busy with shoppers and alfresco diners, which isn't meant to put you off — The Grace Establishment is a nice option for a sit-down lunch without being too pricey. Relatively new and still very shiny, the Grace lets you sit indoors or out for a charcuterie board, plate of Kinkawoona mussels or a hearty SA sirloin. Want somewhere that serves your food in little plastic baskets instead? Head down to Nordburger for some of the city's best burgers and 'dogs.
VENTURE DOWN TO SOUTH PORT
Adelaide boasts some killer beaches and just because you can't swim in 'em during winter (unless you've got serious game), you can still get amongst their beauty. About 45 minutes down the coast near Port Noarlunga is South Port, a clean, blue beach with a high tide for surfing as well as bays and rocks to walk all over, take melancholic Instagrams and breathe in the sea air. Hiring a car is your best bet for this one, but you can still get there with a train-bus combo (again, if you're game). It might be a bit chilly, but you get something special from icy wind whipping your face and tangling your hair. You'll see.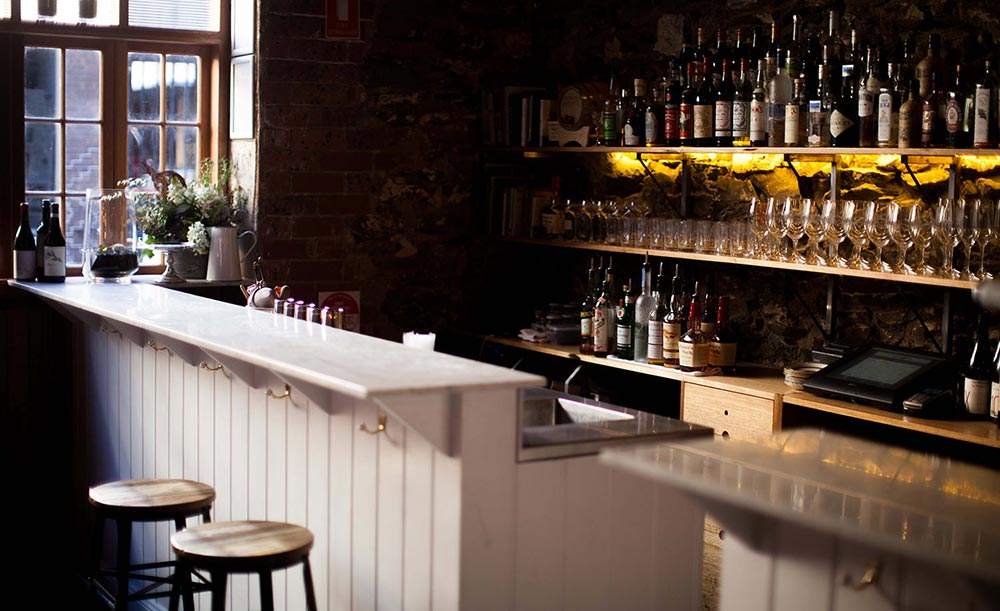 HIT THE CITY'S BEST BARS
Forget what you know about Adelaide's bar culture (which is probably not much at all) and you'll find that the loosening of liquor licensing laws a few years ago has spawned a small bar culture and enabled bigger venues to flourish. Want to drink wine straight from the barrel? Cantina Sociale serve all their vino sans bottles. Love gin? Take a visit to bar-cafe Howling Owl for a choice of over 20 different types of gin and a Sylvan Berry Gin Fizz made with Kangaroo Island gin. And if you're just after a good, stiff drink, 1920s-style Clever Little Tailor is a small drinking den doing everything right.
One of the newer additions to Rundle Street is Street ADL, who specialise in pretty tasty 'Australian street food' like pulled kangaroo sangas with fancy cocktails. Press* Food & Wine is an upmarket option for dinner (whole suckling pig, anyone?) and Udaberri is good for a late night drop-in for pintxos and Spanish wine.
SUNDAY
GRAB YOUR MORNING SPECIALTY COFFEE
Sunday morning coffee exists even in Adelaide, so you'll have no problem finding a proper brew. Pop by Exchange Specialty Coffee (they use beans from Melbourne's Market Lane), Penny University, Leigh Street's Coffee Branch or Peel Street for coffee and a baked good you can't refuse.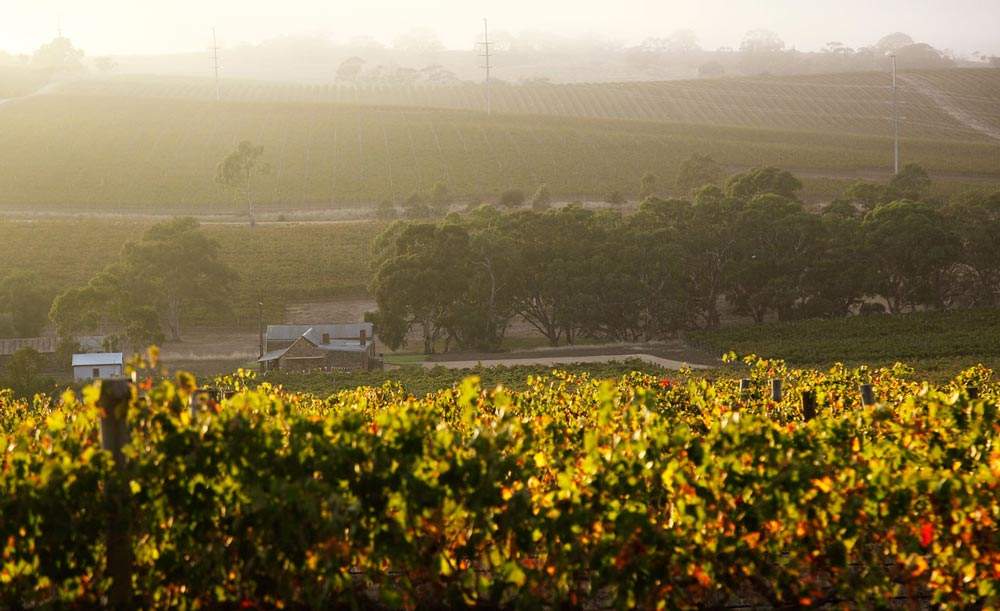 TAKE A DAY TRIP TO THE ADELAIDE HILLS OR THE BAROSSA
A trip to Adelaide just wouldn't be a trip to Adelaide if you didn't drink your water weight in wine. The best part is that you don't have to suffer a long drive if you don't want to, with the Adelaide Hills just half an hour from the city centre. Grab a car and head into the hills; you'll have a wine glass in hand before you even know it. If you have a sweet tooth, your first stop should be Hanhdorf Hill Winery, where they'll match wine — including their signature Gruner Veltliner — with chocolate for around $20 per person. Don't want to head back into the city for the night? Stay a little longer (and drink to your heart's content) at Longview Vineyard; their six apartments feature floor-to-ceiling windows of your surrounds and are conveniently (or is that dangerously?) located walking distance from their cellar door.
If you're willing to venture a little further, the Barossa is a no-brainer. Known for its full-bodied reds, the Barossa is made for shiraz lovers, but has over 50 wineries so you're not limited to taste or preference. Head to Hentley Farm Wines for 'The Beast' shiraz from their cellar door or to Henschke, where you should most definitely do a tour and tasting of one of the region's best shiraz vineyards, Hill of Grace.
Published on May 06, 2014 by Lauren Vadnjal