FOOD & DRINK
The Ten Best American-Inspired Restaurants in Melbourne
Melbourne often goes in waves with its international influences on dining, but there's one that's been around for a while now.
Melbourne often goes in waves with its international influences on dining. From Mexican taco trucks to Spanish tapas to Korean barbecue, there are no limits to our cravings for international cuisine. One craze we cannot ignore any longer has to go to the land of the free and home of the brave, with American style platefuls still popping up left right and centre.
Yes, American-inspired food and drink is not new to Melbourne, but boy do we love it right now. Whether you're craving dude food like Philly steaks and curly fries, want to snuggle into an American-style diner or simply won't settle for anything short of some southern Gumbo, there's a place for you here. Fourth of July celebrations were surprisingly abundant this year, and so the masses have spoken: USA is A-OK.
So when you've got the urge for something from the States without the 22-hour flight, here's where you should head.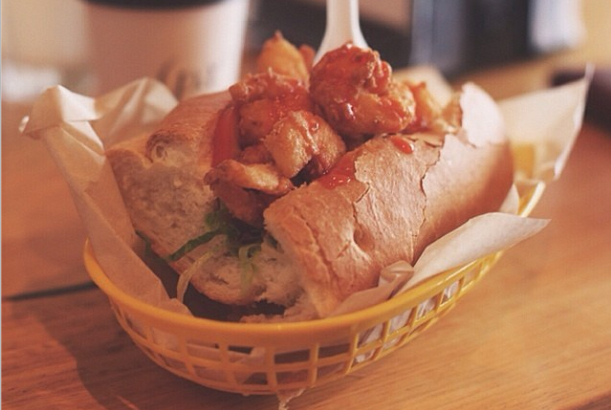 Po' Boy Quarter
The permanent residence from the team behind Creole food truck Gumbo Kitchen is perfect for those looking for southern comfort food. The po' boys, popular New Orleans street food, are filled with fried shrimp, deep-fried catfish or pulled pork — and you can't go past the gumbo. Fantastic for those looking for a big feed on a budget as well, they often have drink and food specials (just keep an eye out on their Facebook page). The bar out the back, Huey Long's, has also recently started stocking craft beer from Louisiana for authenticity. They also serve great American style cocktails; rye mint julep served with crushed ice in pewter cups will be our go-to beverage the second the weather warms up.
295 Smith Street, Fitzroy, (03) 9419 2130, gumbokitchen.com.au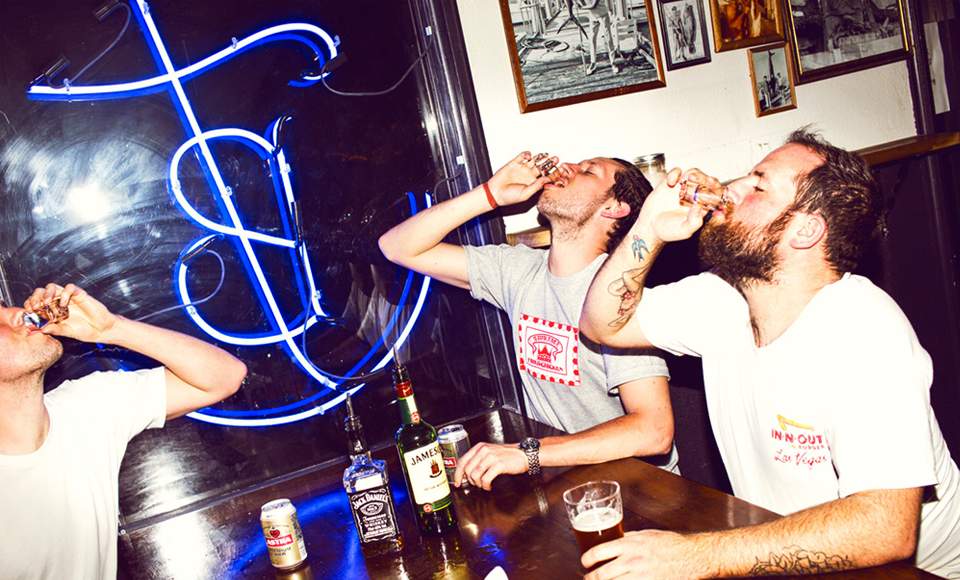 The Beaufort
This nautical dive bar is all about the booze, boats and buns — we're assuming of the hamburger nature — and if you can have more fun at a bar while keeping your clothes on, we'll eat our hat. Ike's Rack Shack is where it's at for delicious ribs. The tasty bits of meat and bone are covered in a salt and pepper rub and smoked overnight, then glazed with a Bulliet bourbon and maple syrup concoction. If you've got room for desert they've also got a bourbon caramel-topped walnut and vanilla sundae — along with apple pie, of course.
421 Rathdowne Street, Carlton, (03)9347 8171, thebeaufort.com.au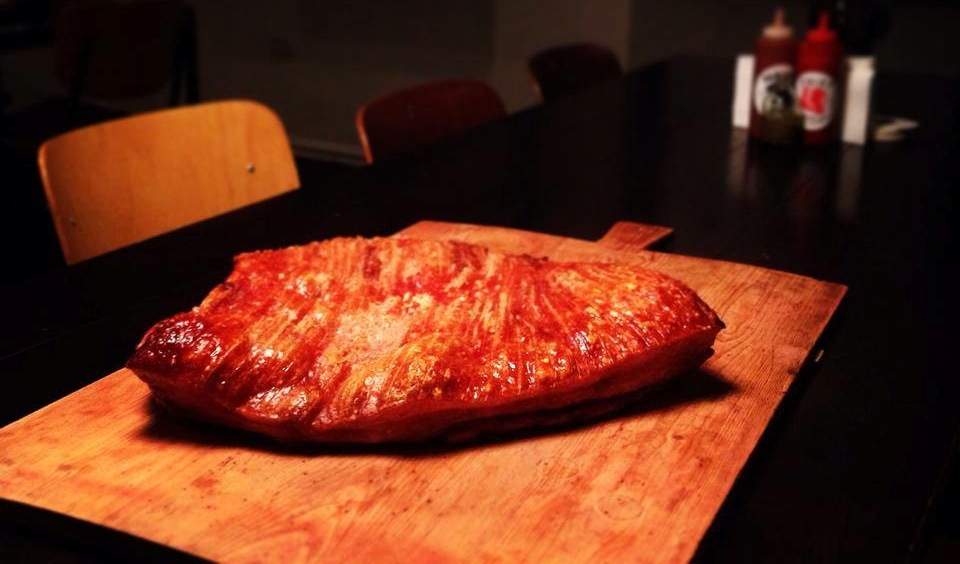 Meatmother
The dedicated folk at Meatmother are up bright and early to get slabs of beef brisket, pork and ribs to smoke over oak for 12 hours before they reach your lips. We recommend getting the meat tray to test out their days work, and adding a side of either chipotle slaw or mac and cheese. As for drinks, they offer a great selection of both American and Australian craft beers, bourbon and cocktails. With rusty meat cleavers adorning the walls, this isn't a prime choice for vegetarians (as the name suggests). But, if you like your meat to fall apart and full of flavour, you can't go wrong here.
167 Swan Street, Richmond, (03) 9041 5393, meatmother.com.au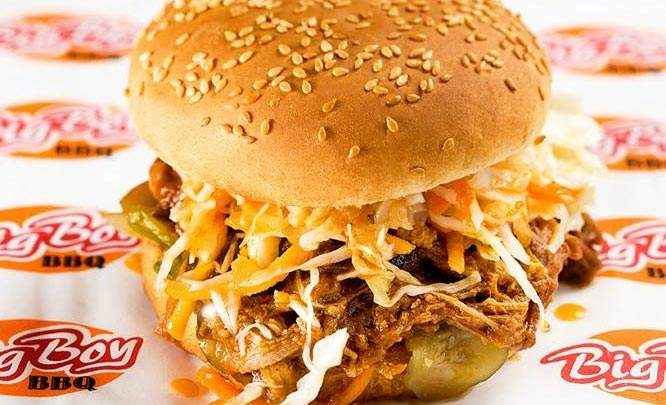 Big Boy BBQ
The motto at Big Boy BBQ is 'Slow Food… Fast', meaning that their meat is generously rubbed with spices and slow cooked for up to 16 hours, but they can still dish them out quick sticks once orders start coming in. It may be 'fast food' but the meat is actually low fat, and low carb meal options are available. Give 'The Dorothy' a go: Kansas style saucy beef brisket with pickles and coleslaw. Another great thing about Big Boy is that they have BYO for only $1 surcharge per person. You can find these guys in either Caulfield South or Hardware Lane if the desire for shredded tender meat grabs you at a moments notice.
764 Glen Huntly Road, Caulfield South, (03) 9523 7410 and 27-31 Hardware Lane, Melbourne, (03) 9670 9388, bigboybbq.com.au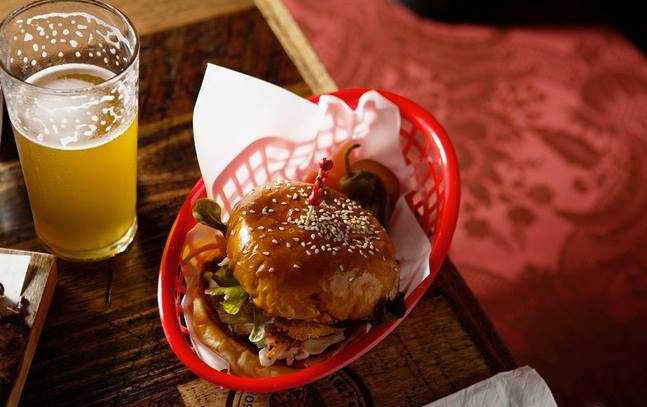 Brought to you by the boys who have already proven they can nail Mexican food with Chingon, Le Bon Ton is another place serving up the New Orleans-inspired goods. The chicken wings smoked over cherry wood for two hours have been described as smokier than Keith Richards (we're assured that's a good thing). Also worth a stab is the 12-hour mesquite-smoked pork shoulder — it will change your life. We're also not about to argue with Sierra Nevada on tap, and for those after a serious cocktail there is the 'French Quarter' with Martell, Bulleit rye whiskey and sweet vermouth, with lashings of bitters and Bénédictine liqueur. And then there's the homemade pies for dessert: pecan, chocolate cream, banana cream and apple. This will be a food coma well deserved.
51 Gipps Street, Collingwood, (03) 9416 4341, lebonton.com.au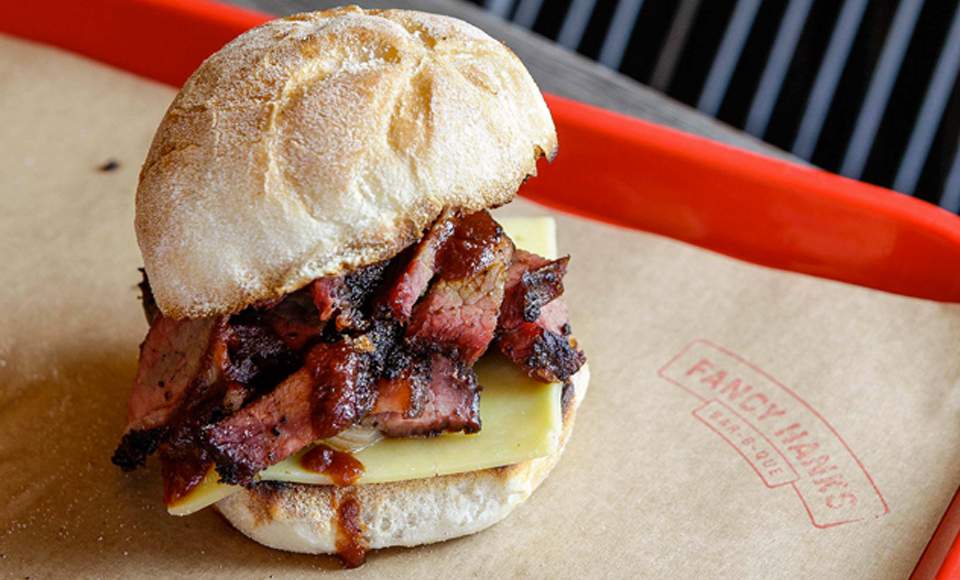 Fancy Hanks Bar-B-Que
If you're craving a big hunk of BBQ meat to get you through this winter, you should definitely drop by Fancy Hank's. 16-hour pulled pork shoulder for $6 per 100g or beer can chicken are popular items on the Bar-b-que menu, available at The Mercat Wednesday to Sunday. Add a side of 'Rosanne Cash' potato salad or some traditional cornbread and you won't need to eat for days. They also have happy hour between 4pm-7pm on Fridays with 2 for 1 on-tap beers. Also, what the hell is a pulled pork sundae you ask? You'd better get down there and investigate.
The Mercat, 456 Queen Street, Melbourne, (03) 9348 9998, fancyhanks.com.au

Miss Katie's Crab Shack
Previously known as Dr Juicy Jay's Crab Shack (and originally started by the Chingon boys), Miss Katie's is all about the American-style cooked blue swimmer crab. There is no holding back when it comes to these crabs — you just gotta grab a bib and hammer, and get stuck into these delicious crustaceans. The seasonal jambalaya, a paella-like dish with rice, seasonal vegetables and a selection of meats is created depending on what looked good at the market that day — just ask the staff for details. For those not so in favour of seafood there's KFC (that's Katie's Fried Chicken), and vegetarians have not been forgotten here, with the sweetcorn and sweet potato burger doing the trick.
The Public Bar, 238 Victoria Street, North Melbourne, (03) 9329 9888, misskatiescrabshack.com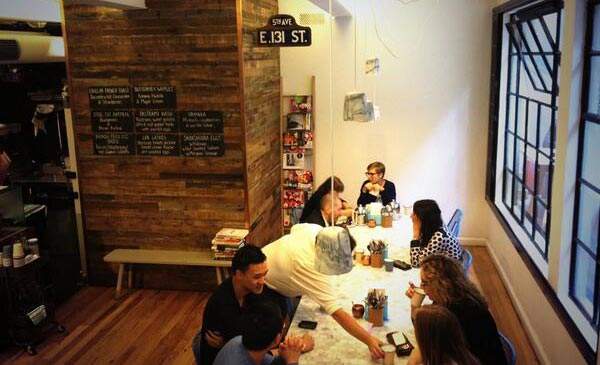 Bowery to Williamsburg
For those looking for a taste of the USA in daylight hours, this cafe will take care of your bagel cravings. Channeling the industrial NY Subway station, this cafe pumps out Padre coffee all day, and something a little stronger for the afternoon crowd. The breakfast pastrami bagel is a hard one to pass up, a with fried egg, jalapeños, shmeer and rocket to get your day off to a great start. More recently they have added po' boys to their menu and some incredibly irresistible cronuts — that's a croissant crossed with a doughnut for the uninitiated.
16 Oliver Lane, Melbourne, twitter.com/bowerytowilliam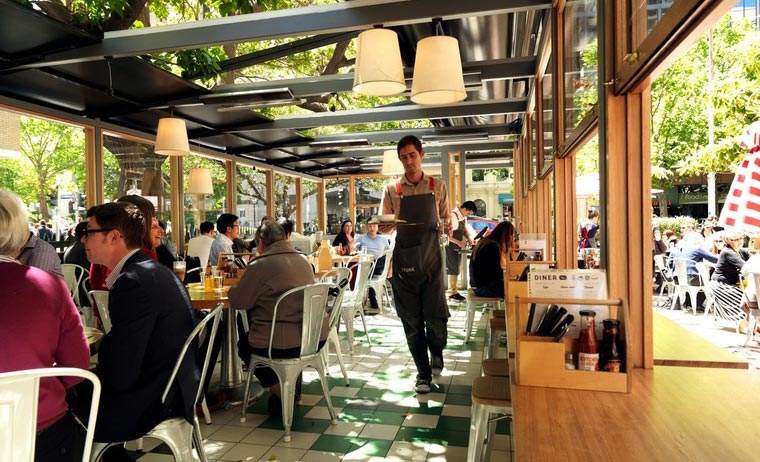 Trunk
If we're going to include a diner on our list, we think it should be Trunk. While Trunk's restaurant section is slightly more serious business, Trunk's New York-style diner is for those looking for something a bit quicker and light hearted. Try the Breaking Bad Dog: a bacon-wrapped hot dog with mustard, ketchup, fresh tomato salsa and jalapeños. Add some Wagyu chili fries to the order and you're laughing. Plus, you can never go wrong with a dessert menu only consisting of Sundaes — the salted caramel with toffee peanuts and caramelised popcorn for us, thanks.
275 Exhibition Street, Melbourne, (03) 9663 7994, trunktown.com.au

Ex-Cookie owner Michael Roszbach has opened a New York-inspired eatery and late night bar, and it doesn't disappoint. Serving food for lunch and into the night, the fare is decidedly American, with Gritz Fritters and a New York clam chowder filled with leeks, bacon, potatoes, clam veloute. Of course, with all things American that can be found in Melbourne, there is a pit grill to satisfy the carnivores amongst us, with lamb ribs and pork belly chops to boot. Pumpkin doughnuts and peanut butter waffles beckon us for dessert — but then again, so does the bar. An impressive list of Negronis and a 'NY Sour' with rye whiskey, cognac, lemon juice, egg white, and an absinthe rinse could be just what the doctor ordered.
106-112 Hardware Street, Melbourne, (03) 9602 2111, nieuwamsterdam.com.au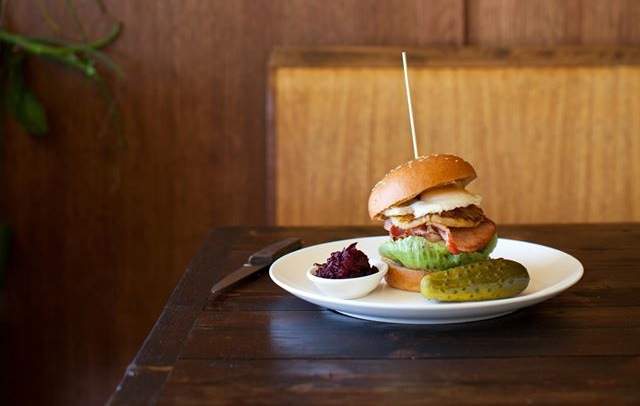 Belle's Hot Chicken
We know this is number 11 of the list, but we thought Belle's Hot Chicken — which has recently opened, replacing Belle's Diner — was worth of a mention on this list. The Gertrude Street diner is set to close mid-July and reopen to exclusively serve Nashville-style fried chicken. They'll be plating up their spicy-coated chicken with sides of fermented pickles, hot sauce, slaw, and potato salad in August. Their focus is to do one thing and do it really well — and we're volunteering ourselves to be their test crowd.
150 Gertrude Street, Fitzroy, (03) 9077 0788, bellesnightlunchdiner.com

Po' Boy Quarter images thanks to e1cam1n0 via Instagram.
View all Melbourne Restaurants.
Published on July 09, 2014 by Hannah Valmadre