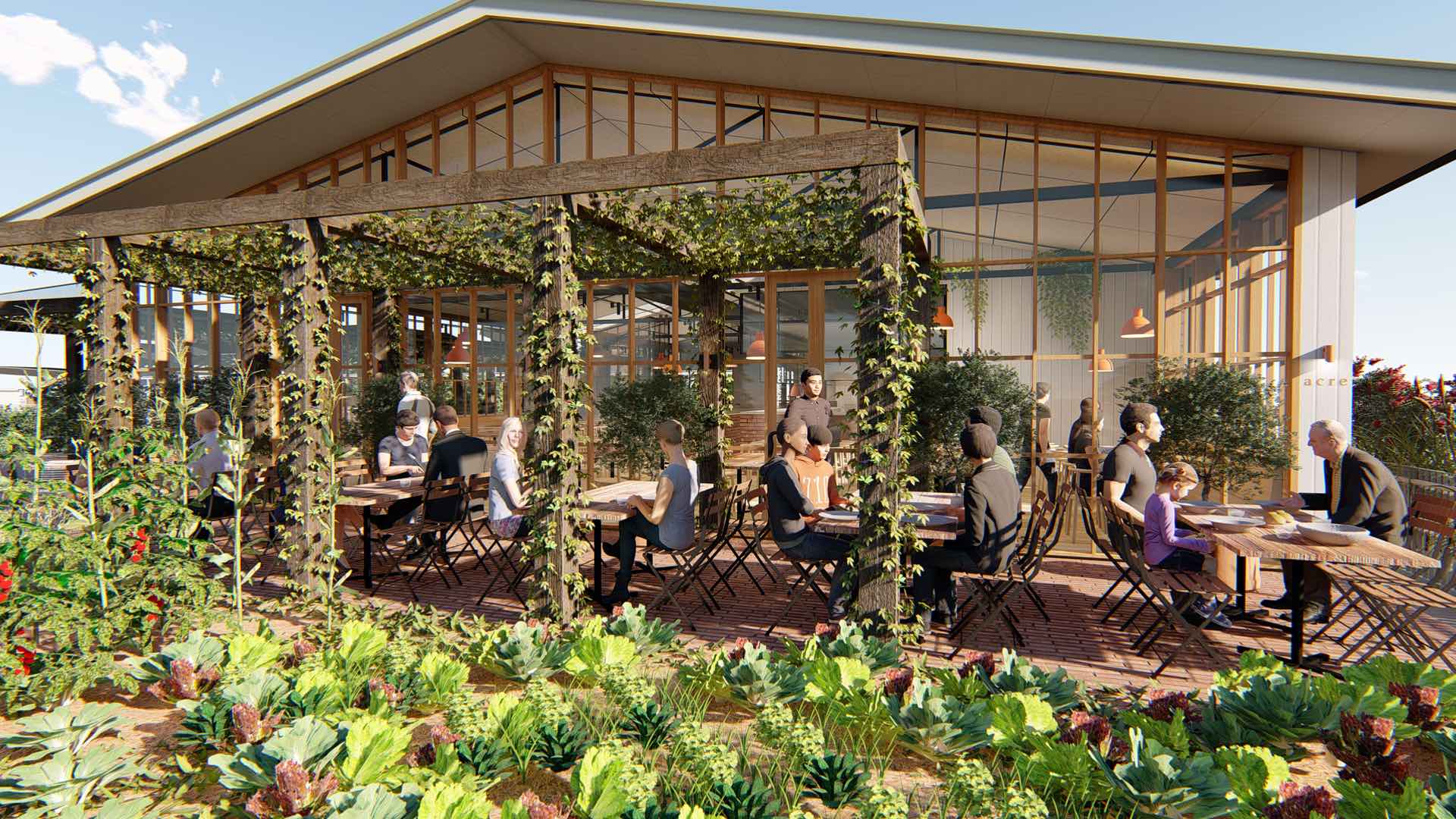 Despite the ever-changing weather making staying at home with a packet of chips more appealing that going out for a three-course meal with matched wine, Melbourne's still opening plenty of new restaurants, cafes and bars — and getting people into them, too. Seems every week we're ranting and raving about the next newbie, bringing its own proposed offering/theming/novelty viral food item to this fine city of ours. Here's a useful little list for you to get excited about, in case you're despondent over having eaten at Every Melbourne Venue Ever. Take heart, there's plenty more where that came from.
FOOD & DRINK
New Melbourne Openings to Put in Your Diary
The newbies we're counting the days for.
New Melbourne Openings to Put in Your Diary
The newbies we're counting the days for.
Yes, a waterfall. This is not your standard brewery.

The new 2000-square-metre space will sit atop Burwood Brickworks sustainable shopping centre when it opens later this year.

80 Collins will feature the highly anticipated new venue from Sepia's Vicki Wild and Martin Benn, and a rooftop restaurant and urban farm from Pastuso's Alejandro Saravia.

Opening in Trades Hall this November, the licensed venue will play host to nightly cabaret, comedy shows, dance parties and live music.

It'll be open to the public and have 360-degree-views — just like the one it boasted back in the 1880s.

Channelling both New York and Paris, Bar Margaux will serve up cocktails, Champagne and French fare until 5am.

The youth-focused hotel by Marriott International will have 180 suites, a rooftop bar and "furiously fast, free wifi".

The first local outpost will open in Queensland later this year, with many more to follow in other states.

Construction will start in 2019 for a planned 2020 opening date.

David Walsh's plans for Motown hotel include indoor and outdoor theatres, a giant library and a spa designed by James Turrell.

The proposed $232 million project would see a new green precinct built between Bourke and Little Collins streets.

It's also opening two Gold Coast spots and three Melbourne stores before the end of 2018.

Colonial Tramcar Restaurant has the opportunity to borrow a newly upgraded W8-class tram to use while its own carriages get much-needed safety upgrades.

Along with 30 new shops, lounges and a 464-room hotel.

The first stage of the $80 million redevelopment — including a Champagne bar, fine diner and bistro — is set to launch in September 2019.

With new stores expected to open before the end of the year.

It's aiming to open more stores in Vic, WA, the ACT and NSW over the next four years — and has plans to expand across Asia, too.

The 168-room hotel will be part of the Flinders Bank towers and will open in 2022.

If it goes ahead, it'll feature apartments, offices, a hotel, retail spaces, an entertainment centre, restaurants, bars, a BMW showroom, a school and even a cinema.

You'll soon be able to spend the night in a luxurious prison cell

The new laneway hotel will even have its own basement speakeasy.

The 170-room 'voco' hotel will also be home to a lavender field and a mirrored maze.

After testing the waters with six stores in Queensland, the Japanese chain will open 100 eateries in the next five years.

The 2000-square-metre food precinct will be part of a new residential development in Melbourne's north.

It's set to open in 2020 with an in-house bar, restaurant and something called an 'Extreme Wow Suite'.

The 4000-square-metre Sky Garden will be part of a huge new residential complex.

The site that previously held The Mercat will be developed to incorporate $70 million of community infrastructure, including 1.5 hectares of public open space.

Modelled on the likes of New York's Chelsea Markets, it'll feature a selection of Melbourne's 25 specialty food retailers.

The soaring residential tower will form part of the Royal Society of Victoria's new science precinct.

The new addition to the Holiday Inn group is set to open on Sydney Road by 2020.

After 50 years in Darlinghurst, Bill & Toni's is heading interstate for the first time.

The $130 million development will feature 250 rooms and a 400-person ballroom.

Featuring 32 luxury suites and a rooftop cloud bar.

They'll closed their hatted Sussex Street restaurant at the end of the year.