FOOD & DRINK
Exciting and Vibrant New Melbourne Openings to Add to Your Must-Visit List
Discover you next favourite dish or drink at one of these fresh Melbourne haunts.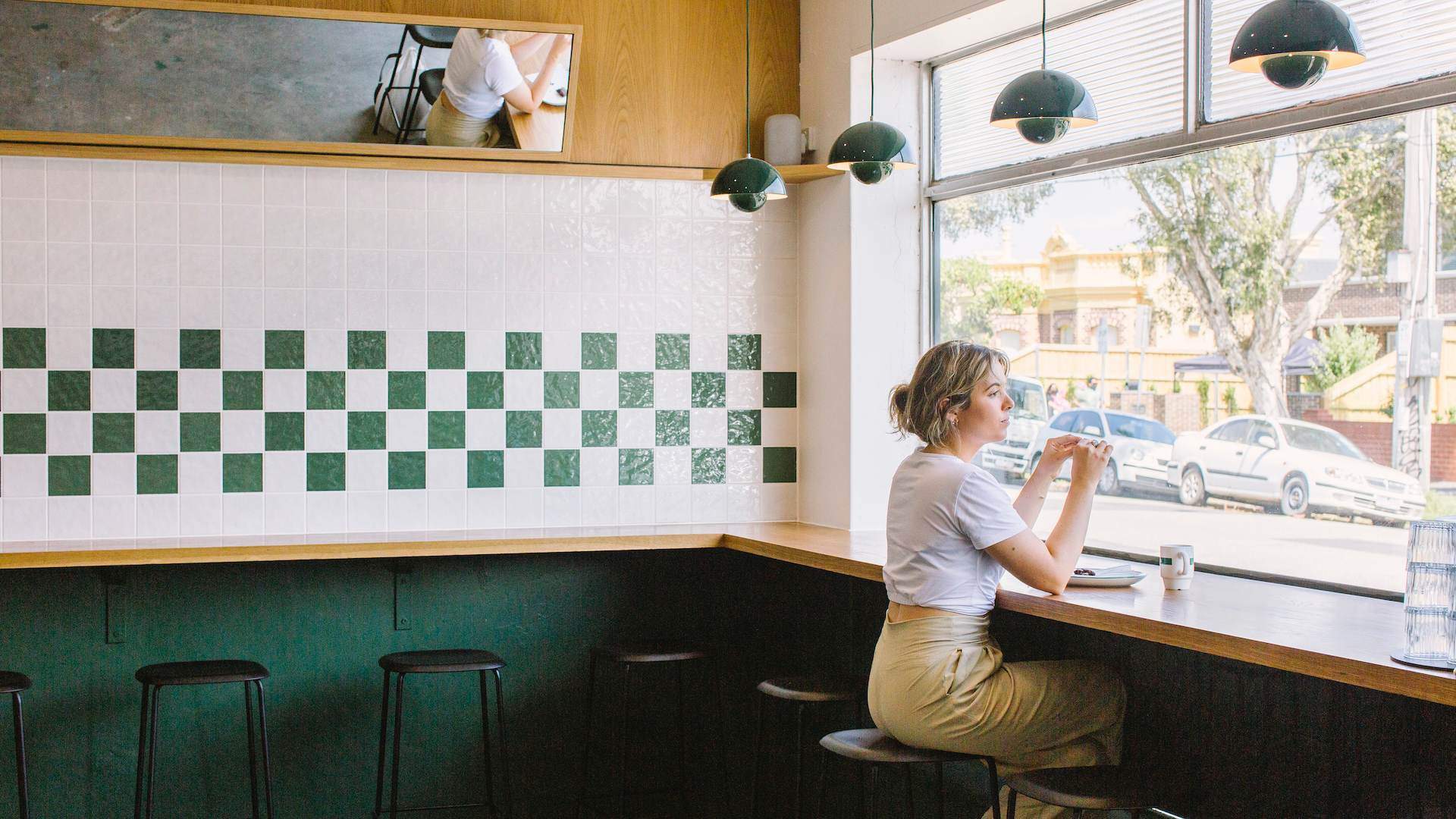 Everyone has a favourite restaurant and a go-to bar. They're the types of places you'll revisit again and again, and you always know you're in for a good time. But Melbourne's busy hospitality scene is always welcoming new venues — and new spots vying to rank among your personal pick of trusty faves. And 2021 has well and truly delivered when it comes to all things boozy and delicious. The city is abuzz with new plant-based eateries, luxe cellar doors, rooftop hangouts and bars to while away the night in. Yes, the list goes on. Of course, even if you're not able to experience them IRL right now, you can always keep beefing up that must-try list. So start plotting that next dinner date, or hop in the group chat and plan future drinks with your best friends, because these newbies are all worth visiting.
Image: Stan's Deli.
Food & Drink

The rotating menu of contemporary banh mi has proved such a hit, it'll be sticking around for good.

Food & Drink

Expect charcoal-grilled yakitori skewers and reworked classic cocktails in a neon-dressed space, plucked from the streetscapes of Tokyo.

Food & Drink

Head coastward for award-winning pizzas, seafood specials and some very snazzy cocktails.

Food & Drink

The newest resident of 80 Collins has been three years in the making.

Food & Drink

Slinging a range of expertly crafted pasta varieties, sauces and extras to help you reach new pasta night heights.

Food & Drink

Saucy seafood by the bag has landed in Port Melbourne — and cutlery is very much optional.

Food & Drink

It'll become a late-night live music venue and beer garden from the Welcome to Brunswick crew.

Food & Drink

Combining a love of Japanese food and Australian milk bars, Le Bajo is North Melbourne's newest destination for fluffy shokupan bread and house-roasted coffee.

Food & Drink

It's showcasing ingredients and ancient techniques from the days of pre-colonial trade between Southeast Asia and Australia.

Food & Drink

The 150-person venue launches this weekend — and it's got a massive 28 beer tap list.

Food & Drink

Expect revamped classic pub grub and a weekly meat-free meat tray raffle.

Food & Drink

An ex-Navi sous chef and a veteran barista are paying homage to their roots.

Food & Drink

The new project from booze-free gin producer Brunswick Aces also features the country's first physical non-alcoholic bottle shop.

Food & Drink

Their signature curation of market-inspired sandwiches, gourmet groceries and pantry goodies has landed in Prahran.

Food & Drink

Head in for crafty cocktails, local art and a globe-trotting menu from an ex-MoVida chef.

Food & Drink

A moody after-work haunt with a drinks list that heroes Aussie spirits and locally foraged ingredients.

Food & Drink

It'll be slinging natural wine, fresh pasta dishes and curated tunes from your favourite presenters.

Food & Drink

From gelato to cannoli, this joint specialises in all of the Italian dessert favourites.

Food & Drink

Roll in for Small Batch coffee and crafty sambos from a crew of hopso legends.

Food & Drink

With a former Rumi head chef in the kitchen, and a menu developed by Embla and Etta's Charley Snadden-Wilson.

Food & Drink

And it's pairing its Latin American-inspired fare with rum and tequila cocktails — and park views.

Food & Drink

Roll in for clever snacks and a creative drinks list filled with barrel-aged concoctions.

Food & Drink

Launching next month, the all-day venue will be serving up a fresh take on vegan and vegetarian eats.

Food & Drink

The 167-year-old Brunswick Street site has been reimagined, with renowned chef Maurizio Esposito heading up a brand-new kitchen offering.

Food & Drink

The former Peaches and Cheek space has been transformed into a laidback spot that feels distinctly like an Italian social club.

Food & Drink

You can pair egg hoppers with spiced chai old fashioneds at this atmospheric Collins Street restaurant.

Food & Drink

Poodle Bar & Bistro has scored a new upstairs sibling, serving signature sips, gourmet charcuterie and caviar two nights a week.

Food & Drink

It's pouring porters made using whole vanilla pods and mango-tinged NEIPAs in a retrofuturistic space on Victoria Street.

Food & Drink

It's serving up creative pasta dishes, spuntini-style starters and even a tiramisu — all of it done without meat or gluten.

Food & Drink

And there's an ex-Vue de Monde chef heading up the kitchen.

Food & Drink

The luxe venue boasts a cheese, charcuterie and wine bar, plus a retail space complete with an 'experience room'.
Tap and select
Add to Home Screen
to access Concrete Playground easily next time.
x