ARTS & ENTERTAINMENT
The Best Things to Do in Melbourne This Week
Catch live entertainment at the Sidney Myer Music Bowl, or head to St Kilda to catch a series of never-before-seen artworks.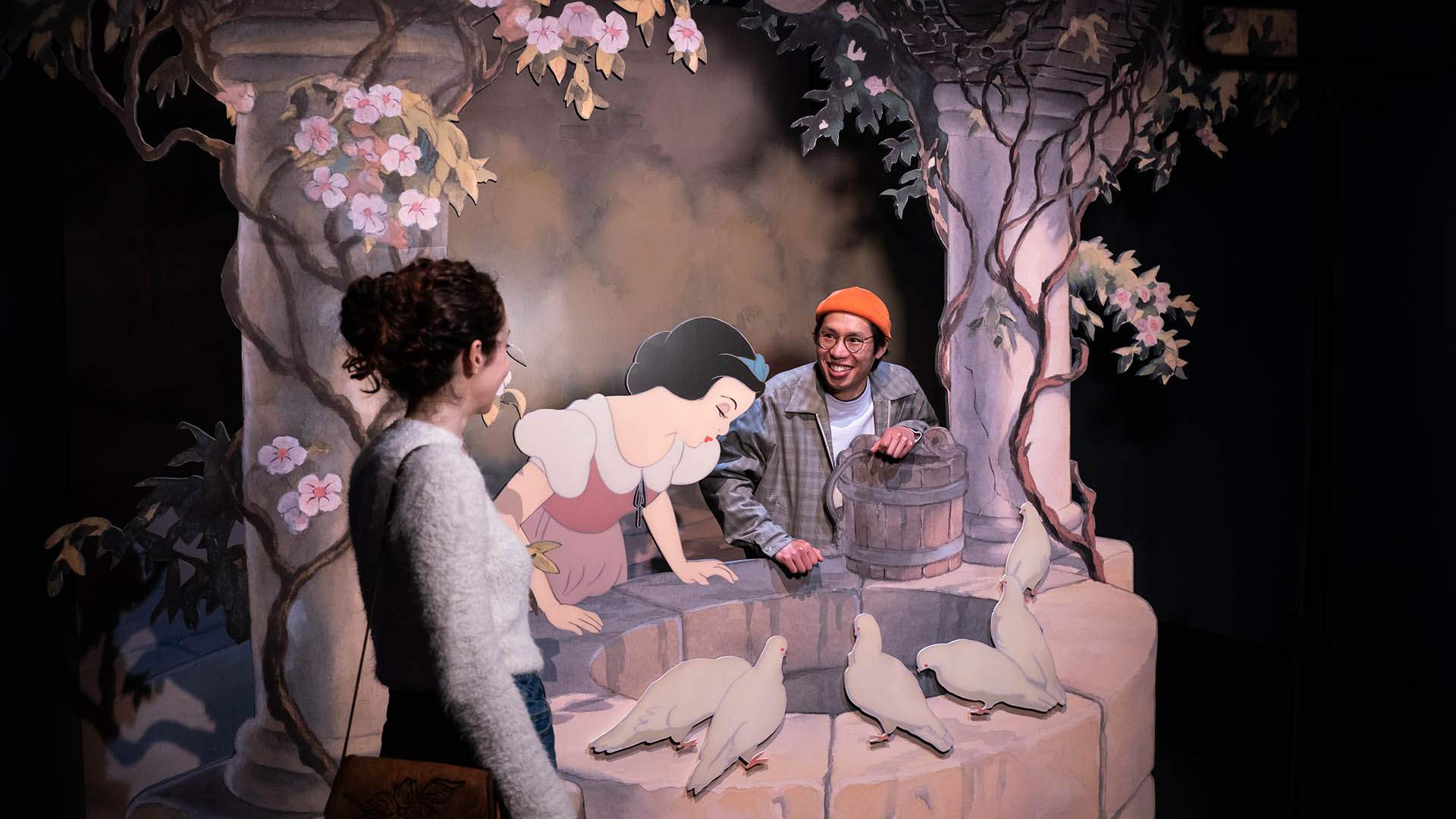 Heading back to the ol' daily grind can be pretty damn awful after a bright and shiny weekend of picnicking, bar hopping and patting dogs that aren't yours, but luckily Melbourne's a 'keep the ball rolling' kind of city and has plenty of events, exhibitions, theatre, film festivals and live music for you to inject a little awesomeness into your week. Sure, use Monday for Netflix binges. Then get out there and sink your teeth into Melbourne's best happenings this week.
UPDATE Tuesday, June 15: Under current COVID-19 restrictions in Australia, there are restrictions on where Melburnians can travel and capacity limits. Check out the latest information on the Victorian Department of Health and Human Services website. You can also check out more figures and graphs on its Victorian coronavirus data page.
Image: Phoebe Powell
Food & Drink

This Friday feed is worth an extended lunchbreak.

Food & Drink

The fast food chain is celebrating 50 years of serving burgers in Australia.

Arts & Entertainment

Hear from star authors like Sisonke Msimang, catch readings from emerging literary talent and check out a short story masterclass — all online.

Arts & Entertainment

This low-budget dystopian sci-fi satire takes on the gig economy, with sharp, savage and must-see results.

Arts & Entertainment

The latest 'Conjuring' film serves up the franchise's usual bumps and jumps with gusto, but too much about this threequel fails to surprise.

Arts & Entertainment

This moving and probing documentary pays tribute to the face of Australian cinema — and one of the nation's astounding on-screen talents.

Arts & Entertainment

Emma Stone and Emma Thompson are clearly having a ball, but too much about this '101 Dalmatians' prequel sticks to a formula.

Food & Drink

This year, the annual hawker-style food festival is delivering its dishes to your house.

Food & Drink

This Good Food Month lunch and tasting session promises to level-up your wine pairing game.

Food & Drink

Make a weekday break from the big smoke for this Good Food Month lunch spread.

Food & Drink

Tuck into ten different flavours during this two-month fest.

Food & Drink

The Westin's cheese-themed high tea is back — and it's as gouda as ever.

Arts & Entertainment

The sequel to 2018's big horror hit is just as savvy, smart and engaging — and places just as much emphasis on silence.

Food & Drink

Work your way through bite-sized portions of Italian deliciousness — with chopsticks.

Food & Drink

The Tex-Mex chain is serving up soft drink-inspired margaritas for two months.

Food & Drink

This limited-time, two-person brunch feed clocks in at $35 — get in quick to nab a ticket.

Arts & Entertainment

Explore the Mouse House's huge animated catalogue via more than 500 original paintings, sketches and drawings.

Food & Drink

The month-long dining festival returns with a bang this June.

Travel & Leisure

Go ice skating, hang out in an igloo, enjoy a snow shower and dip marshmallows in espresso martini-flavoured chocolate fudge sauce.

Food & Drink

After sitting out 2020, Melbourne's cosy outdoor situation of fondue, hot cider and lots of snow is back.

Arts & Entertainment

This three-week winter festival in East Gippsland is a must-do for your next weekend away.

Arts & Entertainment

Ahead of the NGV's much-hyped French Impressionism exhibition later this year, this show dives into Australia's own connection to the 19th-century art movement.

Food & Drink

St Kilda's PB's is hosting weekly all-you-can-eat pizza sessions — with endless margaritas, too.

Food & Drink

A gluten free, dairy free and nut free high tea that the whole crew can enjoy.

Arts & Entertainment

St Kilda's Jewish Museum of Australia will be home to never-before-seen Mora works.

Arts & Entertainment

This summer, catch the NGA's blockbuster exhibition that's bringing women into the spotlight.

Arts & Entertainment

Two-hundred of the oldest and strangest objects from London's Natural History Museum are coming to Melbourne.

Arts & Entertainment

Break out the butterbeer — the acclaimed play has brought its magic back to the stage.
Tap and select
Add to Home Screen
to access Concrete Playground easily next time.
x