The Best Things to Do in Melbourne This Week
Revel in the return of cinema with a movie under the stars, or sip local prosecco at a hidden rooftop bar.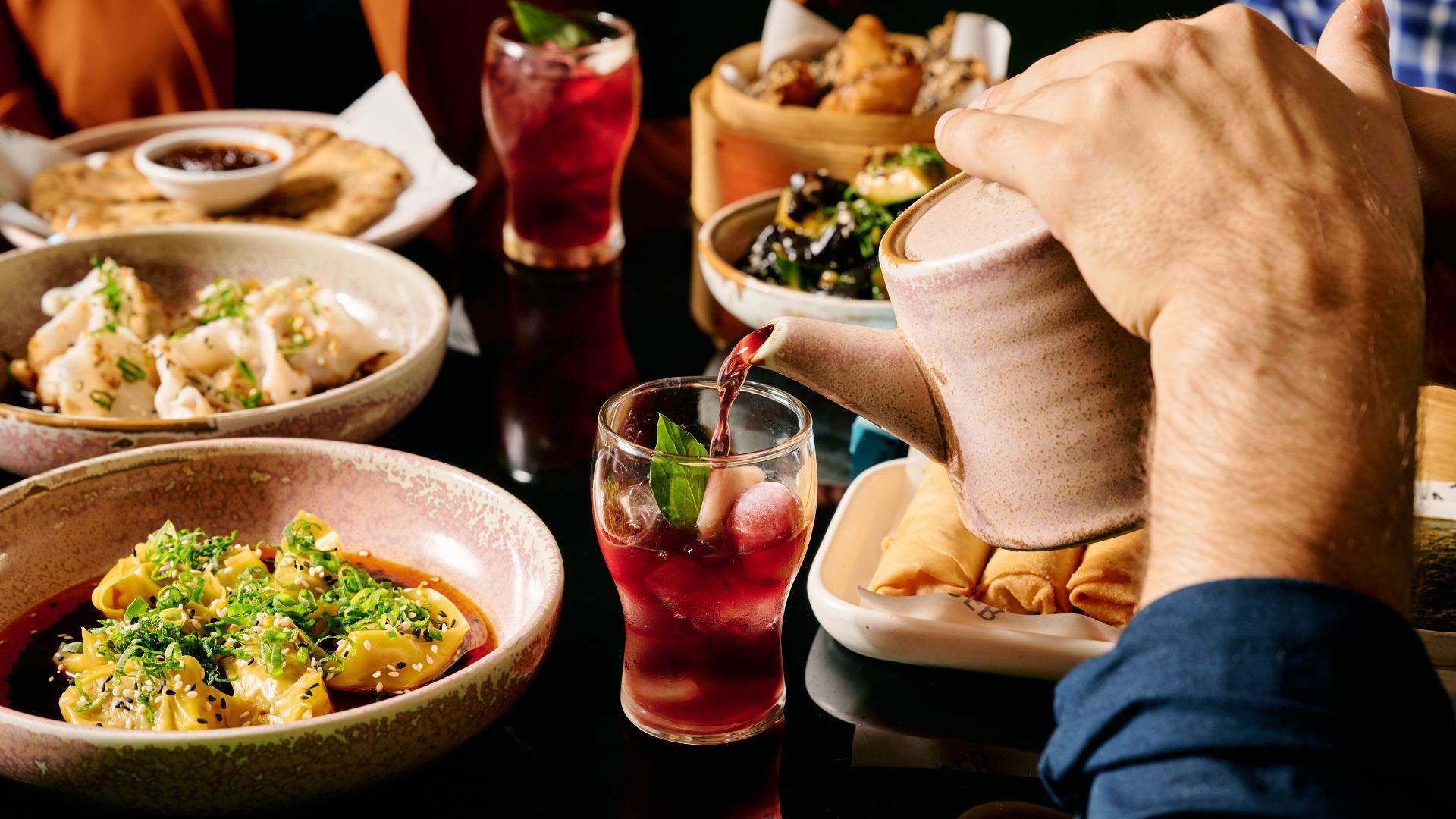 Heading back to the ol' daily grind can be pretty damn awful after a bright and shiny weekend of picnicking, bar hopping and patting dogs that aren't yours, but luckily Melbourne's a 'keep the ball rolling' kind of city and has plenty of events, exhibitions, theatre, film festivals and live music for you to inject a little awesomeness into your week. Sure, use Monday for Netflix binges. Then get out there and sink your teeth into Melbourne's best happenings this week.
Image: Mya Tiger Yum Cha.
Food & Drink

This southside pub is getting into the autumn spirit with a three-day celebration of cider, complete with hay bales, mulled drinks and live music.

Food & Drink

Swap your Election Day sausage for a three-course barbecue feast paired with Canadian craft beers.

Arts & Entertainment

Bringing Stephen King's 1980 novel to the big screen for the second time, this dull remake only burns two things: its audience's time and patience.

Arts & Entertainment

Five performers share their stories while each preparing a signature dish, in this compelling fusion of theatre and culinary immersion.

Food & Drink

Celebrate your obsession with an expert-led tea workshop, a tea and cheese pairing, or a six-course feast matched with tea and tea-infused gin cocktails.

Arts & Entertainment

This multidisciplinary arts project is devoted to all things ocean — and even includes a floating gallery.

Food & Drink

The humble bao is given a Mexican twist for Fonda's new limited-edition collaboration menu.

Arts & Entertainment

Glass slippers and pumpkin carriages are coming to Melbourne, with the Broadway production dancing into the Regent Theatre from May.

Arts & Entertainment

This annual showcase of adventurous cinema is bringing nine mountain-focused flicks to Melbourne.

Arts & Entertainment

This ACMI retrospective showcases an award-winning documentarian and his commitment to examining American institutions.

Arts & Entertainment

After reimagining Henry Lawson's short story for the stage and page, Leah Purcell brings her First Nations, feminist and anti-colonial take on the tale to cinemas.

Arts & Entertainment

'Portrait of a Lady on Fire' filmmaker Céline Sciamma returns with a magical and insightful tale about childhood — and it's one of her best movies yet.

Arts & Entertainment

'Drive My Car' may have won an Oscar, but Ryûsuke Hamaguchi's second powerful and poignant drama of the past year is equally as masterful.

Arts & Entertainment

Directed by 'Evil Dead' legend Sam Raimi, the latest MCU film about surgeon-turned-sorcerer Dr Stephen Strange is darker and trippier but still dispiritingly standard.

Food & Drink

This renowned cocktail bar has kicked off a new Sunday session, showcasing fresh local talent via intimate live gigs and exclusive sips.

Food & Drink

This limited-edition weekly yum cha series will spice up your Sunday with dim sum, DJ tunes and teapot cocktails.

Food & Drink

Elevate your Tuesday night dinner with an unlimited side serve of hot, crispy fries.

Food & Drink

Everything inside the zero-impact venue has been constructed from materials that are either recycled or can be reused or composted.

Arts & Entertainment

Colin Farrell is haunting in this exceptional sci-fi drama about androids, memory, family, the ties that bind and what it truly means to live.

Arts & Entertainment

Despite its title, the second 'Downton Abbey' movie serves up more of the same upstairs-downstairs dramas — but Maggie Smith still steals every scene she's in.

Food & Drink

$60 gets you two hours of bottomless cocktails and Nasi Goreng at the Indonesian eatery.

Travel & Leisure

Enjoy drinks, snacks and beats while you party poolside — even in winter.

Food & Drink

Get a box filled with 31 different flavours of rocky road delivered to your door.

Food & Drink

Rock yourself into a food coma in the Yarra Valley or on the Great Ocean Road, with 31 different limited-edition varieties of rocky road to feast on throughout May.

Food & Drink

A heap of Melbourne restaurants are offering half-price meals till the end of May.

Travel & Leisure

Visit this interactive digital space for beauty education and plant-powered skincare prizes.

Food & Drink

Don Taco is serving up all-you-can-eat vegan tacos every Tuesday for just $20 per person.

Food & Drink

Twenty-four of Melbourne's favourite bars are whipping up exclusive cocktails during this month-long festival of booze.

Food & Drink

Bodriggy's new weekly taco and margarita specials spell death for any Monday blues.

Arts & Entertainment

Enjoy the return of PHOTO with an incredible, diverse lineup of photographers, exhibits and installations across Melbourne.

Food & Drink

Bring the big weekend energy to your Saturday afternoon with this bottomless boozy bingo brunch.

Arts & Entertainment

A slice of Ancient Greece is coming to Australia, with 44 works and artefacts dating back to the early bronze age on display at Melbourne Museum.

Arts & Entertainment

The Bendigo Art Gallery is hosting a four-month-long exhibition dedicated to Elvis Presley, featuring around 300 items and curated in collaboration with the Graceland archives.

Food & Drink

The legends at Kelso's Sandwich Shoppe have descended on The Mill Brewery, with a new pop-up kitchen dedicated to the humble chop cheese sanga.

Arts & Entertainment

Melbourne, don't miss your shot to see the blockbuster Tony Award-winning musical by Lin-Manuel Miranda.

Arts & Entertainment

This interactive exhibition explores different perspectives on mental health, smashing stereotypes via a collection of over 20 experimental projects.

Food & Drink

Meet The B.East's lively take on yum cha, celebrating classic hip hop, bubble tea cocktails and tasty things in buns.

Arts & Entertainment

From 'The Starry Night' to 'Sunflowers', experience the famed artist's masterpieces like never before at this immersive digital gallery.

Food & Drink

The riverside pop-up is making a return this summer, with an open-air bar inspired by the Tuscan countryside.

Arts & Entertainment

The acclaimed Australian artist's latest exhibition fills the usually closed Flinders Street Station Ballroom with otherworldly creatures.

Food & Drink

A new Fitzroy market showcase a top selection of local food producers each Saturday.
Tap and select
Add to Home Screen
to access Concrete Playground easily next time.
x