The Best Things to Do in Melbourne This Weekend
Make plans.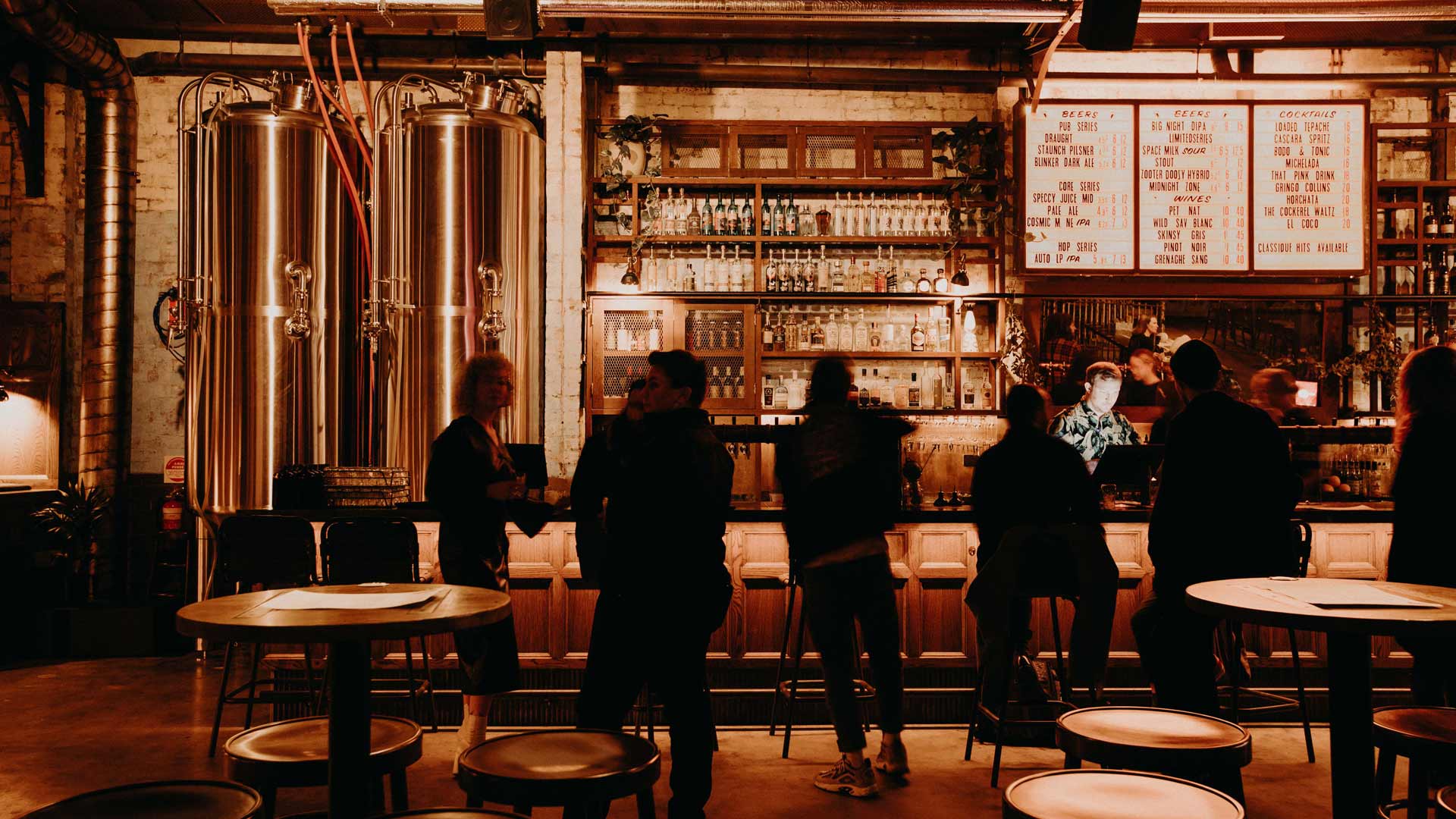 Weekends are precious. You want to make the most of those glorious days devoid of responsibility and overflowing with possibility. Luckily, Melbourne's got plenty happening to make sure you don't spend your weekend indoors binge-watching Netflix; instead, fill your time off discovering new bars, absorbing art and feasting your way through food markets. Here's our pick of good stuff happening this weekend.
Top image: Bodriggy, by Kate Shanasy.
Food & Drink

Feast your way through unlimited pork belly, chicken schnitzels, chicken wings and German sausages.

Arts & Entertainment

If 'Amelie' and 'Knives Out' combined, the end result would look like this candy-coloured French whodunnit.

Arts & Entertainment

Brad Pitt's charisma, scene-stealing supporting players and spectacular stunt choreography help this assassins-on-a-train action-comedy mostly prove a blast.

Travel & Leisure

Immerse yourself in 90s nostalgia — and a dedicated cereal bar — at this retro winter pop-up.

Arts & Entertainment

This French standout turns a single mother and five-star hotel chambermaid's hectic daily routine into a relentless thriller.

Food & Drink

Come for the bottomless pizza — stick around for dance-friendly tunes from Boogs, Luke Vecchio, Sunshine and more.

Food & Drink

Right through August, tuck into exclusive $49, $79 and $99 three-course menus at restaurants across Melbourne.

Food & Drink

For one day only, this beloved cake biz is serving its masterful creations by the slice — along with cookies, brownies and more.

Food & Drink

Brunswick's free-flowing gnocchi and cocktail feasts are back — and this time, the menu's vegan- and gluten-free-friendly.

Arts & Entertainment

MIFF is finally back in-person for the first time since 2019 — and more than 370 features, shorts and extended-reality titles are taking over Melbourne's cinemas.

Arts & Entertainment

This thorny satirical drama benefits from Ralph Fiennes at his best, playing a loathsome wealthy Londoner holidaying in Morocco and immersed in a tragedy.

Food & Drink

A three-day celebration of dark beer and live music to warm up your winter.

Arts & Entertainment

Penélope Cruz and Antonio Banderas are fantastic in this sharp and witty Spanish Argentine comedy about filmmaking.

Food & Drink

The former Bar Saracen chef and master of modern Middle Eastern cooking returns to Flinders Lane for another two-week feasting series.

Food & Drink

Get creative hot chocolate flavours delivered to your door.

Food & Drink

This month-long extravaganza will get you through to winter's end, complete with OTT, boozy and indulgent hot chocolates.

Food & Drink

The restaurant's firing up the spit for a month of lamb-centric menu specials.

Arts & Entertainment

This 2018 bestseller jumps from the page to the screen, but proves as pristine and polished as a swampy southern gothic murder-mystery melodrama can be.

Arts & Entertainment

Reteaming with his 'Sinister' director Scott Derrickson, Ethan Hawke is unnervingly excellent in this tense and eerie 70s-set horror film.

Arts & Entertainment

Explore echo light chambers, bound your way into giant bubbles and wander between shimmering digital vines at Docklands.

Food & Drink

The Q is spending the rest of winter celebrating Marionette's innovative fruit liquers with a drinks showcase and special cocktail menu.

Food & Drink

For three weeks, El Camino Cantina is splashing together Long Island iced teas and margaritas in one boozy beverage.

Arts & Entertainment

Calling all Nordic cinema fans: Australia's annual showcase of Scandi movies returns to Melbourne.

Food & Drink

Windsor's long-standing modern Japanese diner is descending on QT Melbourne for a two-month dinner pop-up driven by smoke and char.

Food & Drink

Richmond's Baby Pizza is bringing the Euro holiday vibes, serving up spritz, beer and cocktail specials from 3–5pm daily throughout winter.

Arts & Entertainment

This West End hit explores the stories of Henry VIII's six wives — by getting them to sing at a pop concert.

Design & Style

An immersive, multi-sensory adventure awaits at Melbourne's premiere of this intergalactic exhibition.

Arts & Entertainment

Munro's first Australian exhibition is an experimental, immersive light installation exploring the human experience.

Travel & Leisure

Satisfy your need for speed for an opportunity to win a trip to the Singapore Grand Prix.

Travel & Leisure

Enjoy drinks, snacks and beats while you party poolside — even in winter.

Arts & Entertainment

This Melbourne-exclusive showcase from the UK's Tate galleries features more than 70 works, including pieces by Claude Monet and Yayoi Kusama.

Arts & Entertainment

This after-dark light show is taking over the Royal Botanic Gardens Melbourne this winter, featuring a 1.8-kilometre trail of light and colour.

Arts & Entertainment

Scope out more than 70 works by the Spanish artist, as well as 100-plus others from over 50 of his contemporaries.

Arts & Entertainment

A slice of Ancient Greece is coming to Australia, with 44 works and artefacts dating back to the early bronze age on display at Melbourne Museum.

Arts & Entertainment

Strap yourself into a section of a real airplane, and prepare for an eventful and immersive experience.

Arts & Entertainment

Sydney Theatre Company's smash-hit production of the Oscar Wilde novel is a groundbreaking one — the one-person show features a sole actor playing all 26 characters. And, it's coming to Melbourne.

Arts & Entertainment

See hundreds of years of iconic artworks from the NGV collection examined through a queer lens.

Arts & Entertainment

The NGV's new exhibit explores Australian identity through unconventional portraiture.

Arts & Entertainment

From 'The Starry Night' to 'Sunflowers', the artist's masterpieces are on display like never before at The Lume, Australia's first immersive digital gallery.

Food & Drink

Bring the big weekend energy to your Saturday afternoon with this bottomless boozy bingo brunch.

Food & Drink

Fargo & Co's rooftop has scored a bunch of mini ski chalets, which you can book for a cosy session of Grey Goose drinks and pink chocolate fondue.

Food & Drink

Everything inside the zero-impact venue has been constructed from materials that are either recycled or can be reused or composted.

Arts & Entertainment

This ACMI retrospective showcases an award-winning documentarian and his commitment to examining American institutions.

Food & Drink

A new Fitzroy market showcase a top selection of local food producers each Saturday.
Tap and select
Add to Home Screen
to access Concrete Playground easily next time.
x