FOOD & DRINK
The Best Things to Do in Melbourne This Weekend
Hit up this art exhibition, enjoy spritzes riverside or catch a local band.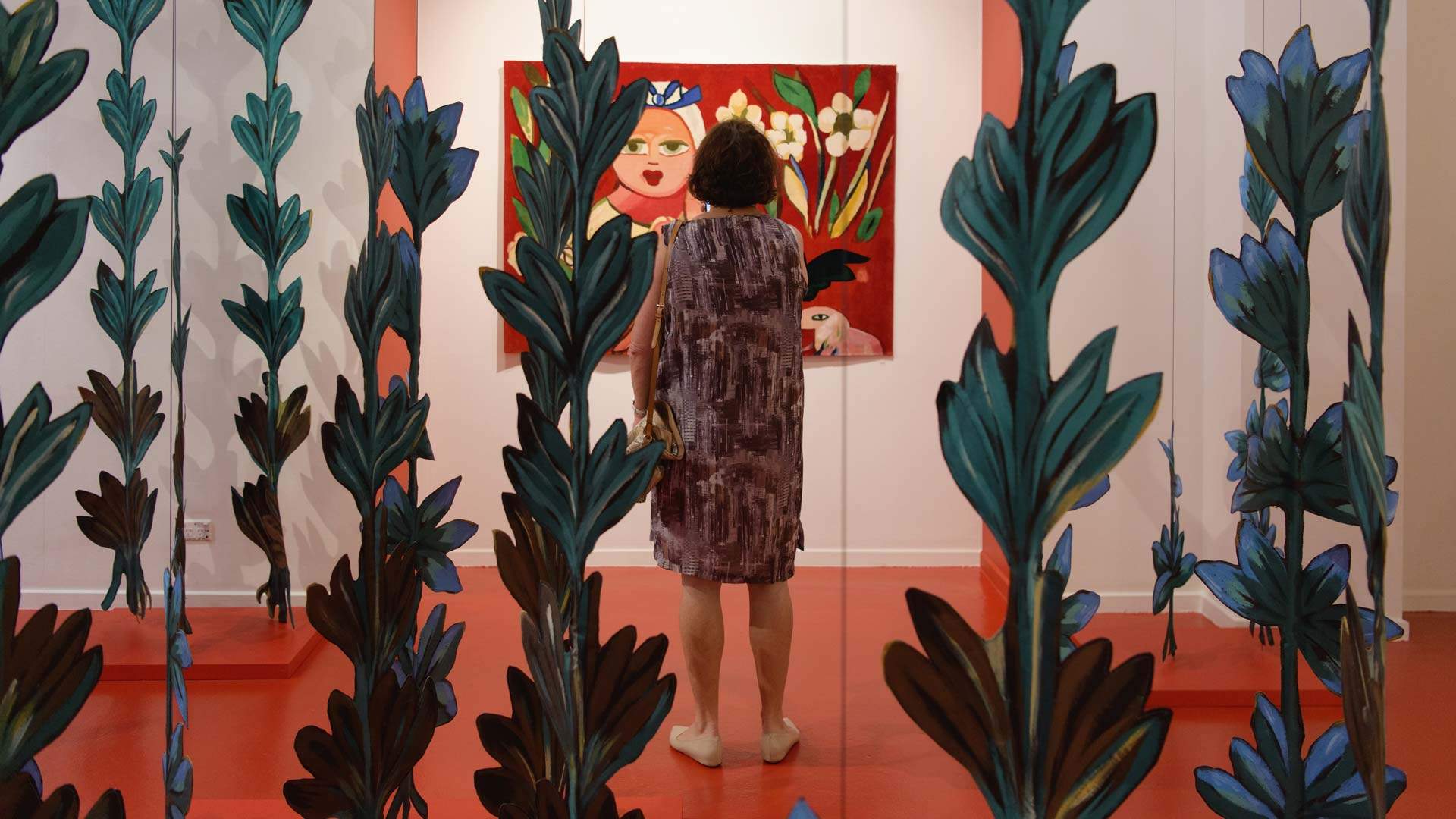 Weekends are precious. You want to make the most of those glorious days devoid of responsibility and overflowing with possibility. Luckily, Melbourne's got plenty happening to make sure you don't spend the days indoors binge-watching Netflix and instead discovering new bars, absorbing art and feasting your way through food markets. Here are our picks of the weekend's happenings.
Top image: Mirka
Arts & Entertainment

Anne Hathaway and Chiwetel Ejiofor can't save this lockdown rom-com and heist flick from being dull, creaky, contrived and repetitive.

Food & Drink

Take your bestie on a mate date for May 8 — and score free beer.

Food & Drink

Once a month, you'll be able to head to Docklands for stilt walkers, magicians, burlesque and beverages.

Arts & Entertainment

A silent and swaggering Nicolas Cage battles demonic animatronic mascots in this horror flick, which is never as entertaining or out-there as it should be.

Design & Style

Take your mum shopping for new green babies at this warehouse sale.

Arts & Entertainment

Reuniting for the first time in 16 years, Jason Statham and Guy Ritchie avoid simply rehashing their shared past glories in this effective revenge thriller.

Food & Drink

This Malaysian-style burger is packed with fried chicken, peanuts, sambal and an egg.

Arts & Entertainment

This rich, resonant and empathetic film about friendship and survival in a 19th-century Oregon community is director Kelly Reichardt's best yet.

Food & Drink

Footscray Station is firing up for this Friday night market series, featuring a globe-trotting array of food stalls and stacks of entertainment.

Food & Drink

The 2019 event was in such high demand, organisers announced a second day — so this year's festival will be a two-day affair as well.

Food & Drink

Treat your mum to this long lunch on Mother's Day to say thanks for all the times she packed you yours.

Food & Drink

This indulgent high tea will feature jazz, rosé — and a special gift for mum.

Arts & Entertainment

A singing, dancing stage adaptation of Adam Sandler's classic flick comes to Melbourne.

Arts & Entertainment

Ahead of the NGV's much-hyped French Impressionism exhibition later this year, this show dives into Australia's own connection to the 19th-century art movement.

Food & Drink

Rave bingo is rolling into town again — so start your stretching, stat.

Arts & Entertainment

In her first lead role, singer-turned-actor Andra Day is phenomenal as the iconic musician — but the film she's in often feels both rousing and standard.

Arts & Entertainment

This thorough, exacting and understandably infuriated documentary details the life and death of assassinated Saudi journalist Jamal Khashoggi.

Food & Drink

A month of Euro-accented eats, drinks and giveaways to have you dreaming of sunnier times.

Arts & Entertainment

Watch your way through 29 movies from Spain and Latin America, including an award-winning rom-com, twisty thrillers and Gael García Bernal's latest.

Food & Drink

Enjoy Matt Wilkinson's latest brunch creations while looking over Montalto Estate's scenic winery.

Arts & Entertainment

Lego finds a way — with more than 50 dinosaurs, props and scenes from the movie built out of the popular plastic bricks.

Food & Drink

Taste and buy some of Australia's best gins all in the one spot.

Food & Drink

Eighteen of Melbourne's favourite bars will be whipping up exclusive cocktails during this month-long festival of booze.

Food & Drink

Ten weeks, ten creative schnitzel variations — and a cheeky $10 Wednesday special if you want to sample them all.

Arts & Entertainment

Flex your creative skills at this free weekly arts and crafts gathering held at the pub.

Food & Drink

Sip your way through mango, watermelon, passionfruit and grape Nerds-flavoured margaritas.

Arts & Entertainment

From The Beatles and INXS to One Direction, fangirls are the ones who have kept the light alive for these boy bands.

Food & Drink

Fitzroy North's Horn Please is serving up bottomless vegan curries (with rice and starters) every Sunday.

Food & Drink

Unlimited shuffleboard, free-flowing bubbly and lobster rolls — this is one baller bottomless brunch.

Arts & Entertainment

Celebrated street artist Rone returns to his roots for an immersive new exhibition in Geelong.

Arts & Entertainment

Break out the butterbeer — the acclaimed play has brought its magic back to the stage.

Food & Drink

St Kilda's PB's is hosting weekly all-you-can-eat pizza sessions — with endless margaritas, too.

Food & Drink

A gluten free, dairy free and nut free high tea that the whole crew can enjoy.

Arts & Entertainment

St Kilda's Jewish Museum of Australia will be home to never-before-seen Mora works.

Arts & Entertainment

It's screening everything from 'The Big Lebowski' and 'Fargo' to 'No Country for Old Men' and 'Inside Llewyn Davis'.

Arts & Entertainment

A multi-sensory playground with light-filled mazes, inflatable bubbles and a black hole simulator is taking over The District Docklands.
Tap and select
Add to Home Screen
to access Concrete Playground easily next time.
x