FOOD & DRINK
The Best Things to Do in Melbourne This Weekend
Hit up this art exhibition, enjoy spritzes riverside or catch a local band.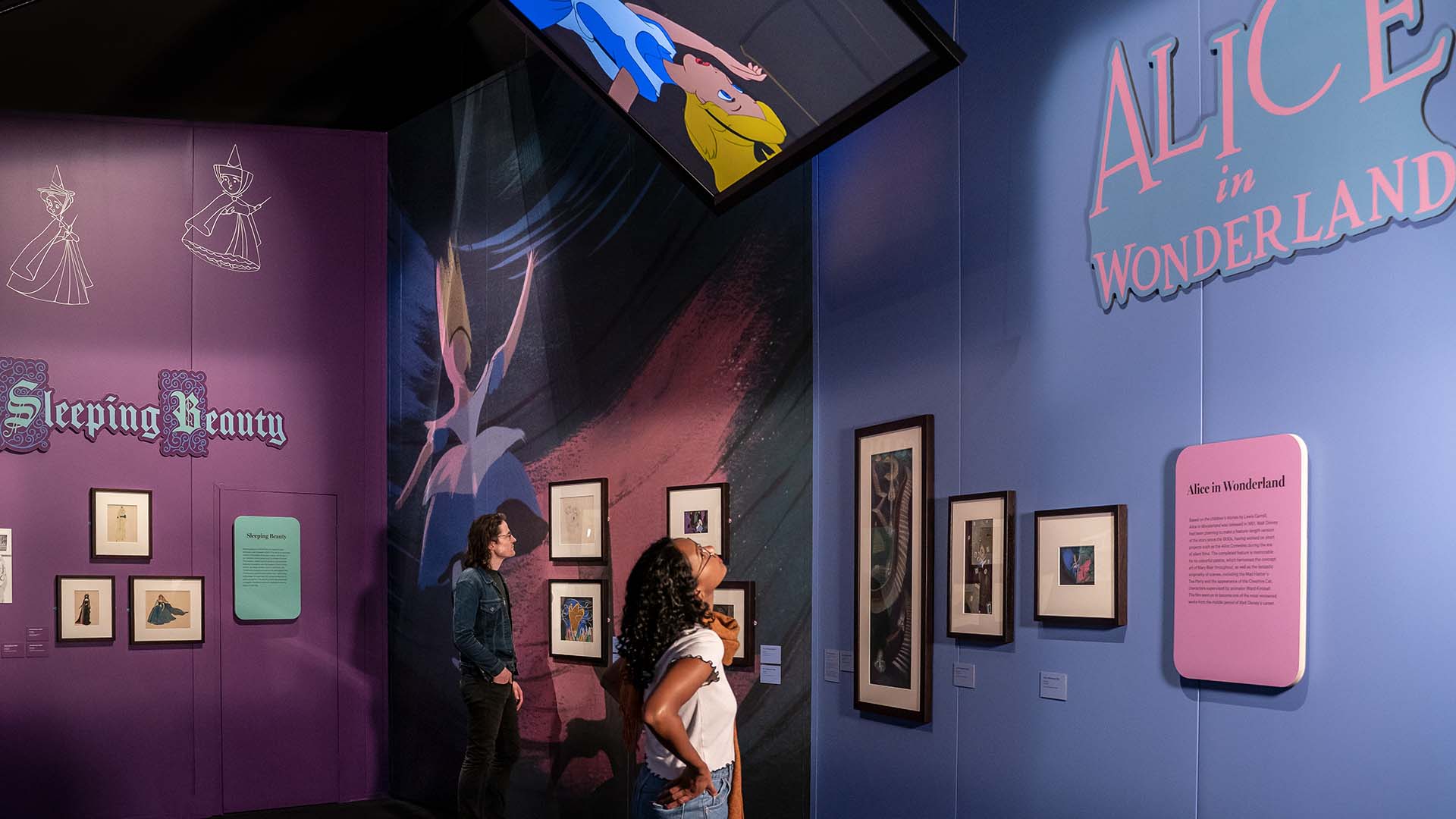 Weekends are precious. You want to make the most of those glorious days devoid of responsibility and overflowing with possibility. Luckily, Melbourne's got plenty happening to make sure you don't spend the days indoors binge-watching Netflix and instead discovering new bars, absorbing art and feasting your way through food markets. Here are our picks of the weekend's happenings.
Top image: Disney: The Magic of Animation, Phoebe Powell
Food & Drink

Richmond's Baby Pizza is serving up spritz, beer and cocktail specials from 12–5pm daily throughout winter.

Arts & Entertainment

Making his documentary debut, 'Baby Driver' director Edgar Wright helms a delightful tribute to the five-decade-old art-pop group that should be everyone's favourite band.

Arts & Entertainment

Following a single mother trying to build a new life after escaping an abusive marriage, this sensitive and compelling drama pairs a clear-eyed perspective with a powerful lead performance.

Arts & Entertainment

Combining spy thrills with family dramas — and aided by a top-notch cast — the 24th film in the Marvel Cinematic Universe finally gives the first female Avenger her own solo feature.

Arts & Entertainment

You'll also need to listen to the three-part experience in your car — and in a room of your home.

Food & Drink

This immersive winter pop-up is bringing a taste of the Italian Alps to inner-city Melbourne.

Food & Drink

Catch cooking demonstrations, mock truffle hunts and a smorgasbord of truffle-infused eats at Melbourne's huge annual truffle celebration.

Arts & Entertainment

Distinctive and beguiling, this Cannes Film Festival award-winning sci-fi/horror film follows the eerie repercussions of a new mood-altering plant.

Food & Drink

Bottomless gnocchi is back — and this time, there are bottomless cocktails to match.

Food & Drink

Jackalope's venues are whipping up a suite of limited-edition truffle creations available for one month only.

Food & Drink

For two days only, Messina is serving up its special mango crepes filled with mango sorbet.

Arts & Entertainment

Lin-Manuel Miranda's vibrant love letter to Washington Heights hits the big screen, with intoxicating, invigorating and exuberant results.

Travel & Leisure

Stay tuned and you could score the chance to live out some truly Melbourne experiences, for free.

Food & Drink

Escape the winter chill inside your own cosy igloo, while sipping espresso martinis and mulled wine.

Food & Drink

Treat yourself to a sumptuous Sunday roast paired with free-flowing drinks.

Arts & Entertainment

With more emphasis on its soapy storyline than its spectacular stunts, the latest instalment in the high-octane franchise feels like it's on auto-pilot.

Arts & Entertainment

This self-guided CBD tour brings art to life with the help of some augmented-reality magic.

Food & Drink

Tuck into ten different flavours during this two-month fest.

Food & Drink

The Westin's cheese-themed high tea is back — and it's as gouda as ever.

Food & Drink

The Tex-Mex chain is serving up soft drink-inspired margaritas for two months.

Arts & Entertainment

Explore the Mouse House's huge animated catalogue via more than 500 original paintings, sketches and drawings.

Food & Drink

Once a month, you'll be able to head to Docklands for stilt walkers, magicians, burlesque and beverages.

Travel & Leisure

Go ice skating, hang out in an igloo, enjoy a snow shower and dip marshmallows in espresso martini-flavoured chocolate fudge sauce.

Arts & Entertainment

This three-week winter festival in East Gippsland is a must-do for your next weekend away.

Arts & Entertainment

Ahead of the NGV's much-hyped French Impressionism exhibition later this year, this show dives into Australia's own connection to the 19th-century art movement.

Food & Drink

Fitzroy North's Horn Please is serving up bottomless vegan curries (with rice and starters) every Sunday.

Arts & Entertainment

Two-hundred of the oldest and strangest objects from London's Natural History Museum are coming to Melbourne.

Food & Drink

This Bayside market serves up a feast of food and drinks every Sunday.

Arts & Entertainment

Break out the butterbeer — the acclaimed play has brought its magic back to the stage.

Food & Drink

St Kilda's PB's is hosting weekly all-you-can-eat pizza sessions — with endless margaritas, too.

Food & Drink

A gluten free, dairy free and nut free high tea that the whole crew can enjoy.

Arts & Entertainment

St Kilda's Jewish Museum of Australia will be home to never-before-seen Mora works.
Tap and select
Add to Home Screen
to access Concrete Playground easily next time.
x