FOOD & DRINK
The Best Things to Do in Melbourne This Weekend
Hit up this art exhibition, enjoy spritzes riverside or catch a local band.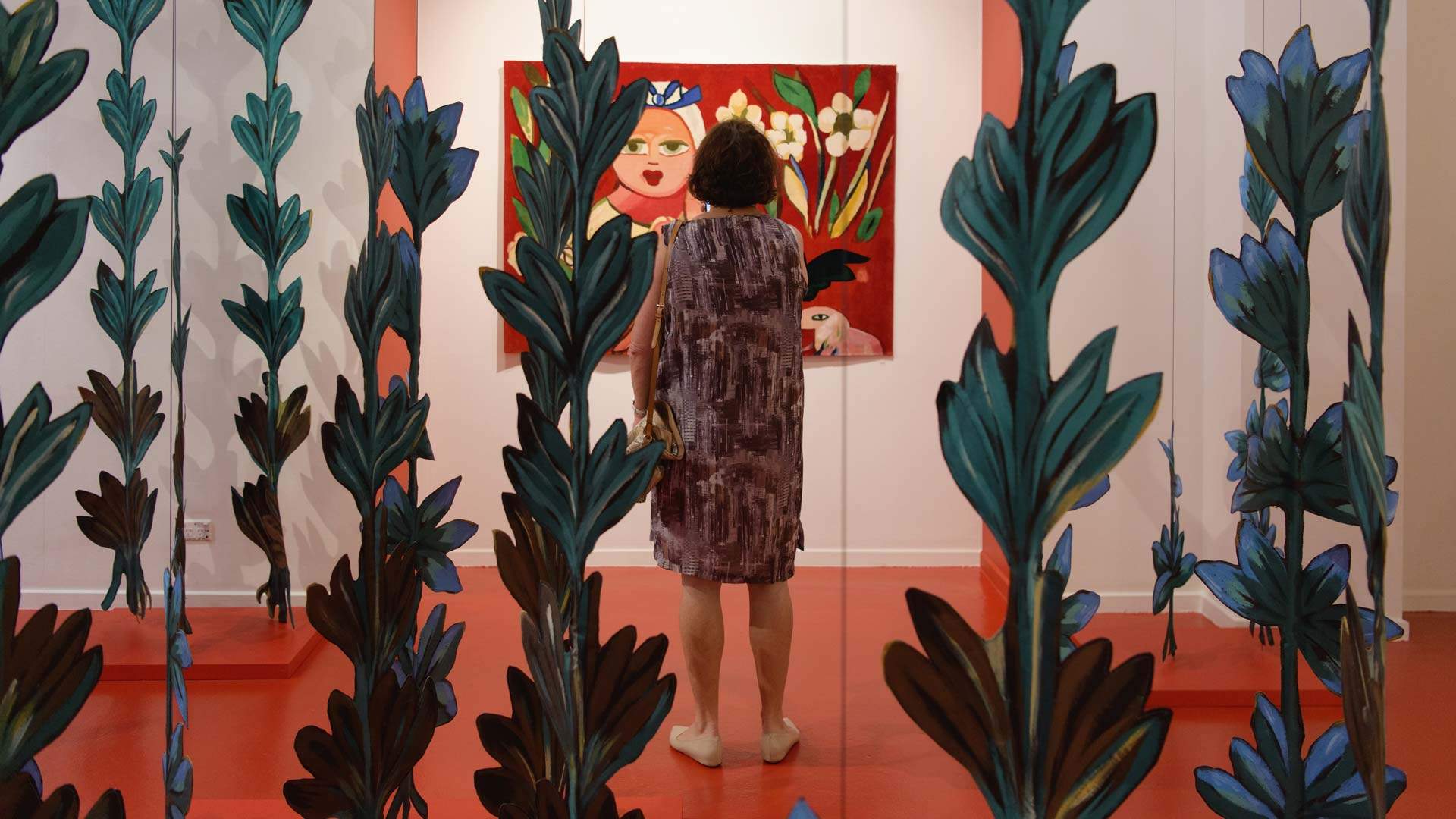 Weekends are precious. You want to make the most of those glorious days devoid of responsibility and overflowing with possibility. Luckily, Melbourne's got plenty happening to make sure you don't spend the days indoors binge-watching Netflix and instead discovering new bars, absorbing art and feasting your way through food markets. Here are our picks of the weekend's happenings.
Top image: Mirka
Arts & Entertainment

Starring Angelina Jolie as a smokejumper, this action-infused crime-thriller wants to burn bright, but usually only flickers.

Arts & Entertainment

It might star Chris Rock and Samuel L Jackson, but the latest 'Saw' film is as derivative as you'd expect of the ninth instalment in the horror franchise.

Arts & Entertainment

The First Nations arts celebration is back with a genre-hopping lineup of dance, music, comedy and performance.

Arts & Entertainment

Explore the Mouse House's huge animated catalogue via more than 500 original paintings, sketches and drawings.

Food & Drink

Challenge your mates to an afternoon of games, matched with tap brews from Sailors Grave.

Arts & Entertainment

Following a doctor who runs for local council, this rousing drama unpacks life in Saudi Arabia today and agitates passionately for change.

Arts & Entertainment

Anne Hathaway and Chiwetel Ejiofor can't save this lockdown rom-com and heist flick from being dull, creaky, contrived and repetitive.

Food & Drink

Stray Neighbour and Kaiju Brewing are teaming up to host a classic beer-filled Sunday sesh.

Arts & Entertainment

A silent and swaggering Nicolas Cage battles demonic animatronic mascots in this horror flick, which is never as entertaining or out-there as it should be.

Arts & Entertainment

Reuniting for the first time in 16 years, Jason Statham and Guy Ritchie avoid simply rehashing their shared past glories in this effective revenge thriller.

Food & Drink

This Malaysian-style burger is packed with fried chicken, peanuts, sambal and an egg.

Travel & Leisure

Go ice skating, hang out in an igloo, enjoy a snow shower and dip marshmallows in espresso martini-flavoured chocolate fudge sauce.

Arts & Entertainment

This rich, resonant and empathetic film about friendship and survival in a 19th-century Oregon community is director Kelly Reichardt's best yet.

Travel & Leisure

This bayside exercise session marries up water views with vino.

Arts & Entertainment

A singing, dancing stage adaptation of Adam Sandler's classic flick comes to Melbourne.

Arts & Entertainment

Ahead of the NGV's much-hyped French Impressionism exhibition later this year, this show dives into Australia's own connection to the 19th-century art movement.

Food & Drink

A month of Euro-accented eats, drinks and giveaways to have you dreaming of sunnier times.

Food & Drink

Unwind after work with a whisky inspired by nature.

Arts & Entertainment

Lego finds a way — with more than 50 dinosaurs, props and scenes from the movie built out of the popular plastic bricks.

Food & Drink

Eighteen of Melbourne's favourite bars will be whipping up exclusive cocktails during this month-long festival of booze.

Food & Drink

Ten weeks, ten creative schnitzel variations — and a cheeky $10 Wednesday special if you want to sample them all.

Arts & Entertainment

Flex your creative skills at this free weekly arts and crafts gathering held at the pub.

Food & Drink

Sip your way through mango, watermelon, passionfruit and grape Nerds-flavoured margaritas.

Food & Drink

Fitzroy North's Horn Please is serving up bottomless vegan curries (with rice and starters) every Sunday.

Food & Drink

Unlimited shuffleboard, free-flowing bubbly and lobster rolls — this is one baller bottomless brunch.

Arts & Entertainment

Celebrated street artist Rone returns to his roots for an immersive new exhibition in Geelong.

Arts & Entertainment

Break out the butterbeer — the acclaimed play has brought its magic back to the stage.

Food & Drink

St Kilda's PB's is hosting weekly all-you-can-eat pizza sessions — with endless margaritas, too.

Food & Drink

A gluten free, dairy free and nut free high tea that the whole crew can enjoy.

Arts & Entertainment

St Kilda's Jewish Museum of Australia will be home to never-before-seen Mora works.

Arts & Entertainment

It's screening everything from 'The Big Lebowski' and 'Fargo' to 'No Country for Old Men' and 'Inside Llewyn Davis'.

Arts & Entertainment

A multi-sensory playground with light-filled mazes, inflatable bubbles and a black hole simulator is taking over The District Docklands.
Tap and select
Add to Home Screen
to access Concrete Playground easily next time.
x