FOOD & DRINK
The Best Things to Do in Melbourne This Weekend
Hit up this art exhibition, enjoy spritzes riverside or catch a local band.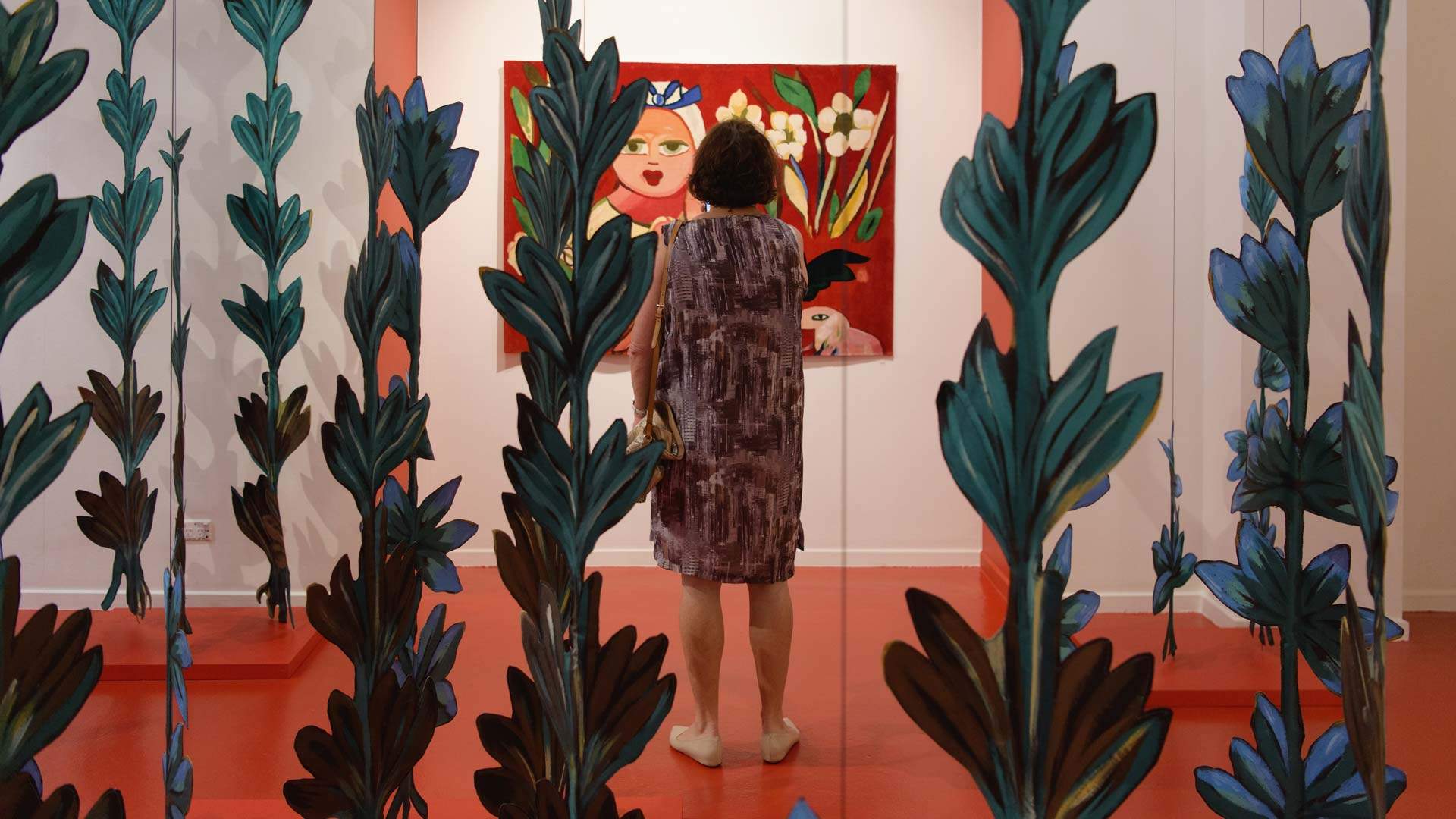 Weekends are precious. You want to make the most of those glorious days devoid of responsibility and overflowing with possibility. Luckily, Melbourne's got plenty happening to make sure you don't spend the days indoors binge-watching Netflix and instead discovering new bars, absorbing art and feasting your way through food markets. Here are our picks of the weekend's happenings.
Top image: Mirka
Arts & Entertainment

Stanley Tucci and Colin Firth are simply heartbreaking in this affecting drama about a long-term couple dealing with early-onset dementia.

Food & Drink

Sit on the Iron Throne and drink Moon Dog's new 'GoT'-inspired Breaker of Chains and Watchers on the Wall brews.

Arts & Entertainment

Dancing and live music return to Port Melbourne's Timber Yard at this eight-hour party.

Food & Drink

An entire day of hot sauce, chilli shots and Melbourne's spiciest foods.

Travel & Leisure

The inner north's famed vintage strip is hosting a weekend of retro fashion, entertainment and other fun.

Arts & Entertainment

Nominated for two Oscars, this compelling and confronting Romanian documentary spirals from a tragic fire to corruption in the country's health system.

Arts & Entertainment

This space-set survival-of-the-fittest thriller brings plenty of other movies to mind, but manages to still feel resonant enough.

Food & Drink

This pooch-friendly beer fest features tastings, food trucks and even doggy brews.

Food & Drink

Enjoy Matt Wilkinson's latest brunch creations while looking over Montalto Estate's scenic winery.

Arts & Entertainment

Lego finds a way — with more than 50 dinosaurs, props and scenes from the movie built out of the popular plastic bricks.

Travel & Leisure

The fiercest rivalry in Australian soccer returns this weekend.

Food & Drink

A two-day gin festival celebrating Patient Wolf's new eco-friendly soda and tonic fountain.

Arts & Entertainment

Watch retro favourites on the big screen over a burger and a drink — all for $25.

Arts & Entertainment

With remarkable performances from Anthony Hopkins and Olivia Colman and a purposefully puzzle-like approach, this drama about dementia leaves a lasting imprint.

Arts & Entertainment

Bob Odenkirk stars in this 'John Wick'-style action-thriller, sliding into a gleefully OTT film with flair and texture.

Food & Drink

Ten weeks, ten creative schnitzel variations — and a cheeky $10 Wednesday special if you want to sample them all.

Arts & Entertainment

Check out Nicolas Cage as an OTT outlaw and watch a documentary about whether we're living in a simulation at this celebration of out-there filmmaking.

Arts & Entertainment

Flex your creative skills at this free weekly arts and crafts gathering held at the pub.

Food & Drink

Sip your way through mango, watermelon, passionfruit and grape Nerds-flavoured margaritas.

Food & Drink

Fitzroy North's Horn Please is serving up bottomless vegan curries (with rice and starters) every Sunday.

Food & Drink

This northside brewery is sporting a new backstreet beer garden, complete with food truck eats, DJ sounds and fresh beer aplenty.

Food & Drink

Unlimited shuffleboard, free-flowing bubbly and lobster rolls — this is one baller bottomless brunch.

Travel & Leisure

A pop-up pet market complete with dog photography, beer specials and dog-themed temporary tatts.

Arts & Entertainment

Celebrated street artist Rone returns to his roots for an immersive new exhibition in Geelong.

Arts & Entertainment

Break out the butterbeer — the acclaimed play has brought its magic back to the stage.

Food & Drink

St Kilda's PB's is hosting weekly all-you-can-eat pizza sessions — with endless margaritas, too.

Food & Drink

A gluten free, dairy free and nut free high tea that the whole crew can enjoy.

Arts & Entertainment

St Kilda's Jewish Museum of Australia will be home to never-before-seen Mora works.

Food & Drink

Enjoy signature spritz and fat prawn rolls, at this dog-friendly, riverside pop-up bar.

Arts & Entertainment

It's screening everything from 'The Big Lebowski' and 'Fargo' to 'No Country for Old Men' and 'Inside Llewyn Davis'.

Arts & Entertainment

A two-month COVID-safe music festival at the Sidney Myer Music Bowl featuring the likes of Missy Higgins, Lime Cordiale and Birds of Tokyo performing with the MSO.

Arts & Entertainment

A multi-sensory playground with light-filled mazes, inflatable bubbles and a black hole simulator is taking over The District Docklands.
Tap and select
Add to Home Screen
to access Concrete Playground easily next time.
x