FOOD & DRINK
The Best Things to Do in Melbourne This Weekend
Hit up this art exhibition, enjoy spritzes riverside or catch a local band.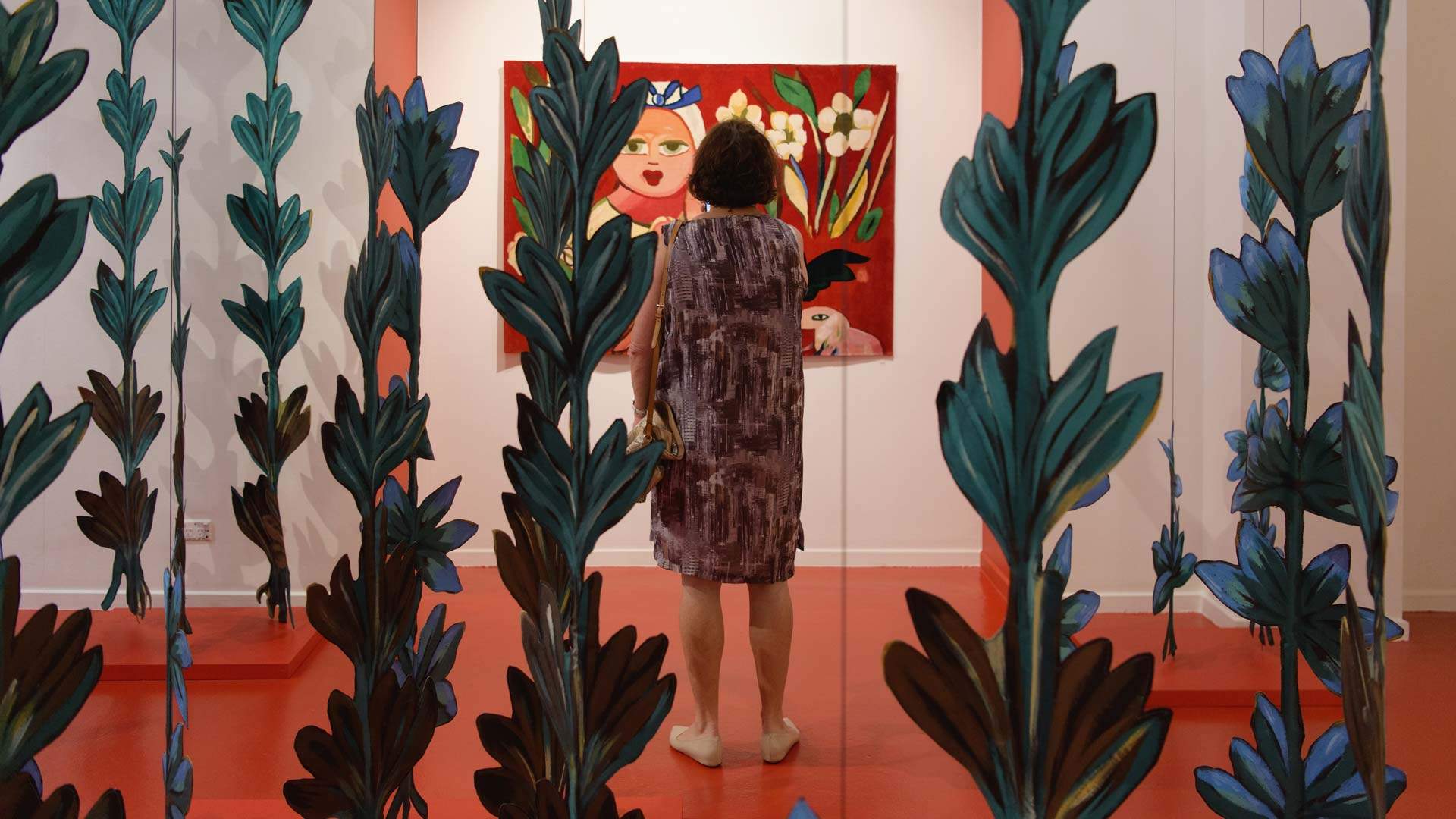 Weekends are precious. You want to make the most of those glorious days devoid of responsibility and overflowing with possibility. Luckily, Melbourne's got plenty happening to make sure you don't spend the days indoors binge-watching Netflix and instead discovering new bars, absorbing art and feasting your way through food markets. Here are our picks of the weekend's happenings.
Top image: Mirka
Arts & Entertainment

This moving and probing documentary pays tribute to the face of Australian cinema — and one of the nation's astounding on-screen talents.

Food & Drink

Get a box filled with 31 different flavours of rocky road delivered to your door.

Arts & Entertainment

Emma Stone and Emma Thompson are clearly having a ball, but too much about this '101 Dalmatians' prequel sticks to a formula.

Food & Drink

Grab $5 dishes from some of your favourite restaurants — for two weeks only.

Arts & Entertainment

You can register your own event, or attend a suite of unique educational discussions and workshops.

Arts & Entertainment

Both scorching and stunning, the latest film from Chilean director Pablo Larraín follows a reggaeton dancer trying to move forward after a traumatic incident.

Arts & Entertainment

The sequel to 2018's big horror hit is just as savvy, smart and engaging — and places just as much emphasis on silence.

Food & Drink

Cosy up to this winter high tea series, complete with tea-inspired gin cocktails.

Arts & Entertainment

Led by current and former dancers of The Australian Ballet, these after-work classes are available for all skill levels.

Arts & Entertainment

Starring Angelina Jolie as a smokejumper, this action-infused crime-thriller wants to burn bright, but usually only flickers.

Arts & Entertainment

It might star Chris Rock and Samuel L Jackson, but the latest 'Saw' film is as derivative as you'd expect of the ninth instalment in the horror franchise.

Arts & Entertainment

Melburnians can head along to the annual short film festival in-person — and movie buffs elsewhere can check out the program online.

Arts & Entertainment

Explore the Mouse House's huge animated catalogue via more than 500 original paintings, sketches and drawings.

Arts & Entertainment

FanForce TV is showcasing Indigenous Australian filmmaking with online screenings and live-streamed Q&As.

Design & Style

The indoor market dedicated to women's fashion is back.

Food & Drink

All of the jam-packed Asian bites you can handle.

Arts & Entertainment

This year's 30-film lineup includes the directorial debut of actor Daniel Brühl, a tense and topical thriller about immigration, and a new Rainer Werner Fassbinder biopic.

Arts & Entertainment

A 200 metre-long illuminated eel will make its home in the Yarra, paying homage to First Peoples' connection to the natural world.

Arts & Entertainment

In the heart of Chinatown, Rising's multi-storey pop-up art carpark is set to showcase some big, bold and wildly creative ideas.

Arts & Entertainment

See Sidney Myer Music Bowl reimagined as a supernatural winter forest, complete with huge sculptures, mirrored illusions and an ice-skating rink.

Arts & Entertainment

Get nude for this moonlit sonic bathing experience, on an island in the middle of the Yarra.

Food & Drink

This Malaysian-style burger is packed with fried chicken, peanuts, sambal and an egg.

Travel & Leisure

Go ice skating, hang out in an igloo, enjoy a snow shower and dip marshmallows in espresso martini-flavoured chocolate fudge sauce.

Arts & Entertainment

A singing, dancing stage adaptation of Adam Sandler's classic flick comes to Melbourne.

Arts & Entertainment

Ahead of the NGV's much-hyped French Impressionism exhibition later this year, this show dives into Australia's own connection to the 19th-century art movement.

Food & Drink

Sample the best of Victoria's top pinot regions at this trio of wine-tasting parties.

Arts & Entertainment

Lego finds a way — with more than 50 dinosaurs, props and scenes from the movie built out of the popular plastic bricks.

Food & Drink

Eighteen of Melbourne's favourite bars will be whipping up exclusive cocktails during this month-long festival of booze.

Food & Drink

Ten weeks, ten creative schnitzel variations — and a cheeky $10 Wednesday special if you want to sample them all.

Arts & Entertainment

Flex your creative skills at this free weekly arts and crafts gathering held at the pub.

Food & Drink

Sip your way through mango, watermelon, passionfruit and grape Nerds-flavoured margaritas.

Arts & Entertainment

Replacing Melbourne International Arts Festival and White Night, the inaugural festival will start on a full moon in May 2021.

Arts & Entertainment

Break out the butterbeer — the acclaimed play has brought its magic back to the stage.

Food & Drink

St Kilda's PB's is hosting weekly all-you-can-eat pizza sessions — with endless margaritas, too.

Food & Drink

A gluten free, dairy free and nut free high tea that the whole crew can enjoy.

Arts & Entertainment

St Kilda's Jewish Museum of Australia will be home to never-before-seen Mora works.

Arts & Entertainment

It's screening everything from 'The Big Lebowski' and 'Fargo' to 'No Country for Old Men' and 'Inside Llewyn Davis'.
Tap and select
Add to Home Screen
to access Concrete Playground easily next time.
x