Navi
An innovative 25-seat fine diner from an acclaimed chef, nestled in the heart of Yarraville.
Since 2018, Julian Hills — the chef formerly behind the one-hatted Paringa Estate restaurant — has been impressing Melburnians with more of his clever, contemporary fare, this time at his pint-sized solo venture Navi in Yarraville.
It's a small, but mighty production, with a sleek dining room of just 25 seats. Here, Hills showcases his passion for top local produce, creative technique and unique flavour pairings via a five-course ($135) or eight-course ($170) tasting menu, celebrating an oft-changing lineup of small bites and with matched drink pairings on offer. An $95 four-course option is also available if you fancy a Saturday lunch visit.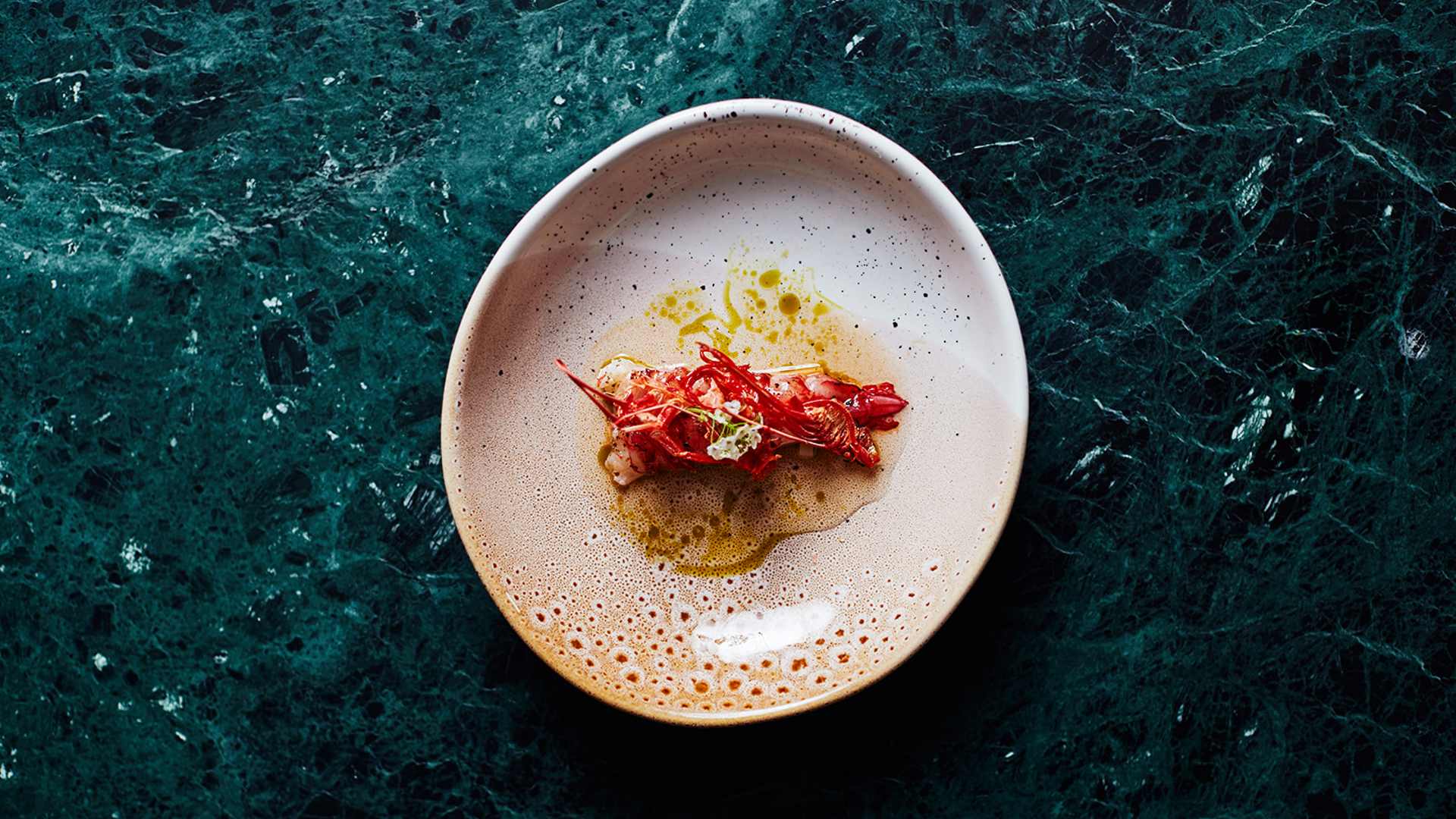 The name Navi is a Cherokee word for 'local', paying homage to Hills' father's heritage and nodding to the fine diner's neighbourhood setting. A product of the chef-owner's diverse experience — he grew up on a farm and has worked at a slew of acclaimed restaurants — the kitchen's offerings aren't afraid to push the envelope and are sure to leave an impression.
While the menu changes often, expect dishes like a black garlic and salmon roe macaron; rabbit teamed with truffle and jerusalem artichoke; and southern rock lobster served with celeriac and burnt butter. During your journey, you might also come across the likes of a signature snack pairing lamb prosciutto with anchovy, or smoked bonito aged in beeswax, then matched with sea vegetables and a roast bone and honey dashi.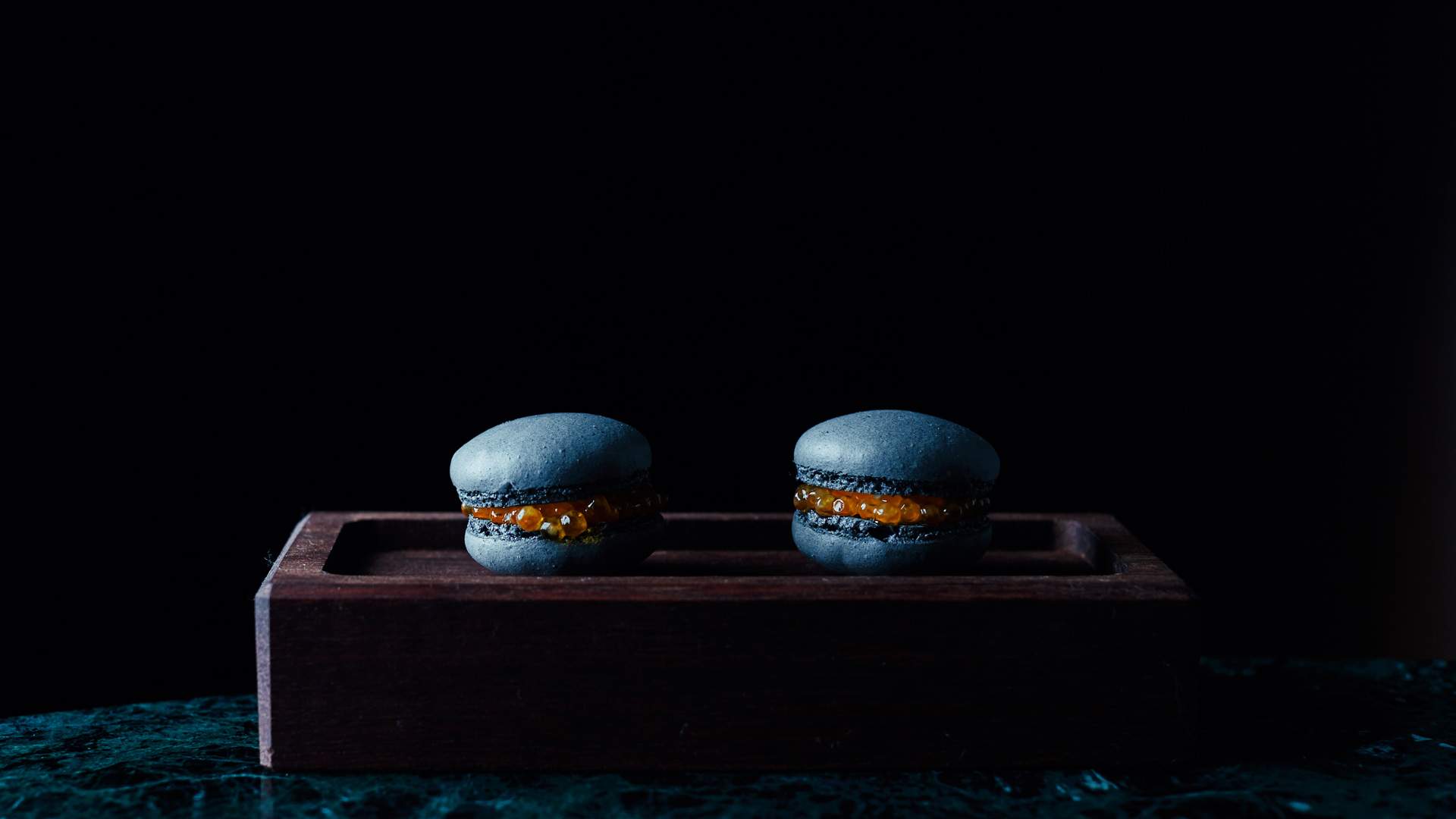 Hills' creative flair extend beyond the food, too — the Fine Arts graduate has also been known to craft original plates and tableware for Navi, in organic tones to complement the industrial fitout.
During Melbourne's era of lockdowns, Hills added to the family, knocking down a wall and taking over the neighbouring space to house a new lounge bar. Against an equally dapper backdrop of polished concrete and leather, it's a more casual affair for drop-ins and bookings alike, where you can unwind over fine bar snacks and native-forward cocktails.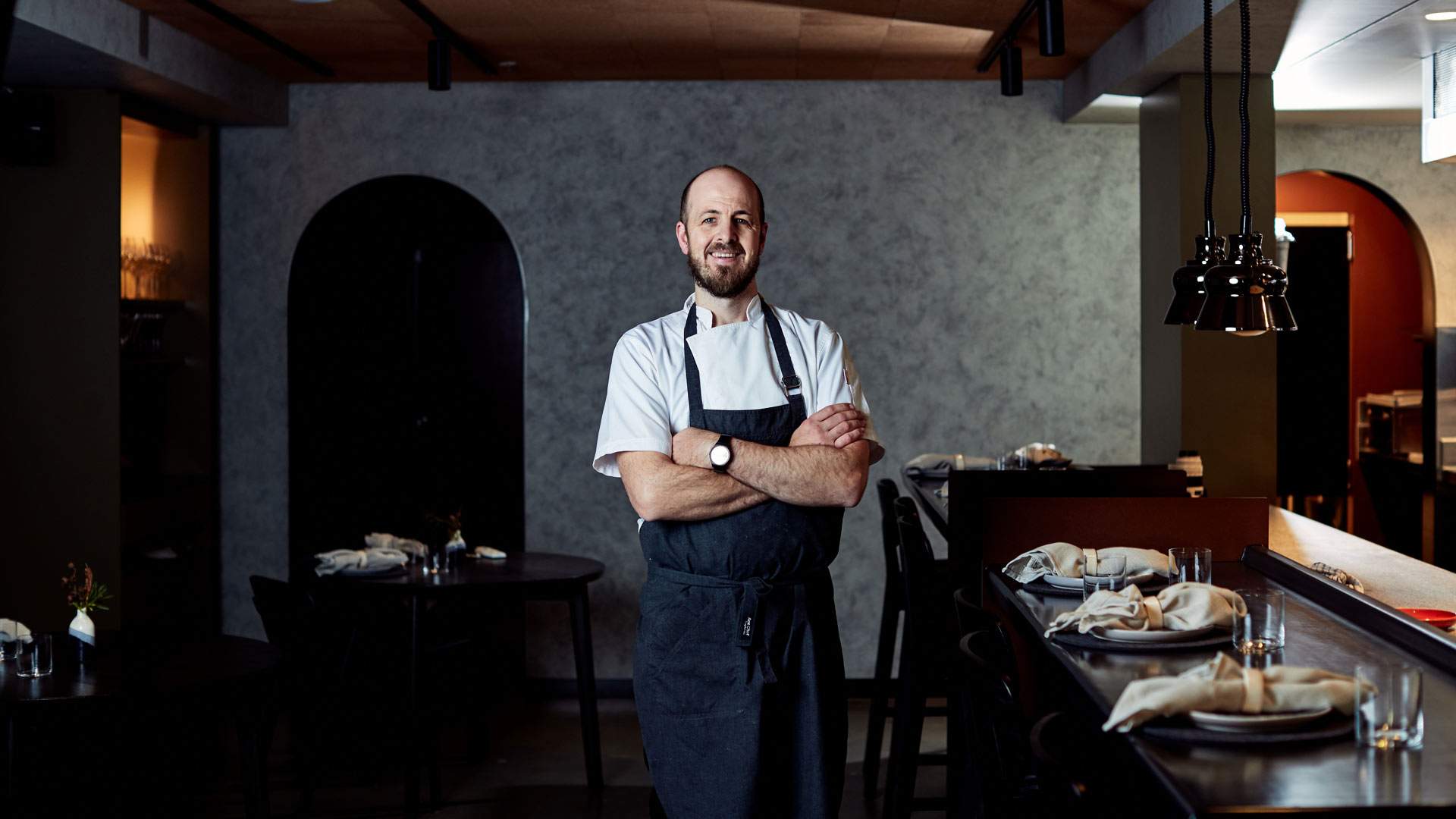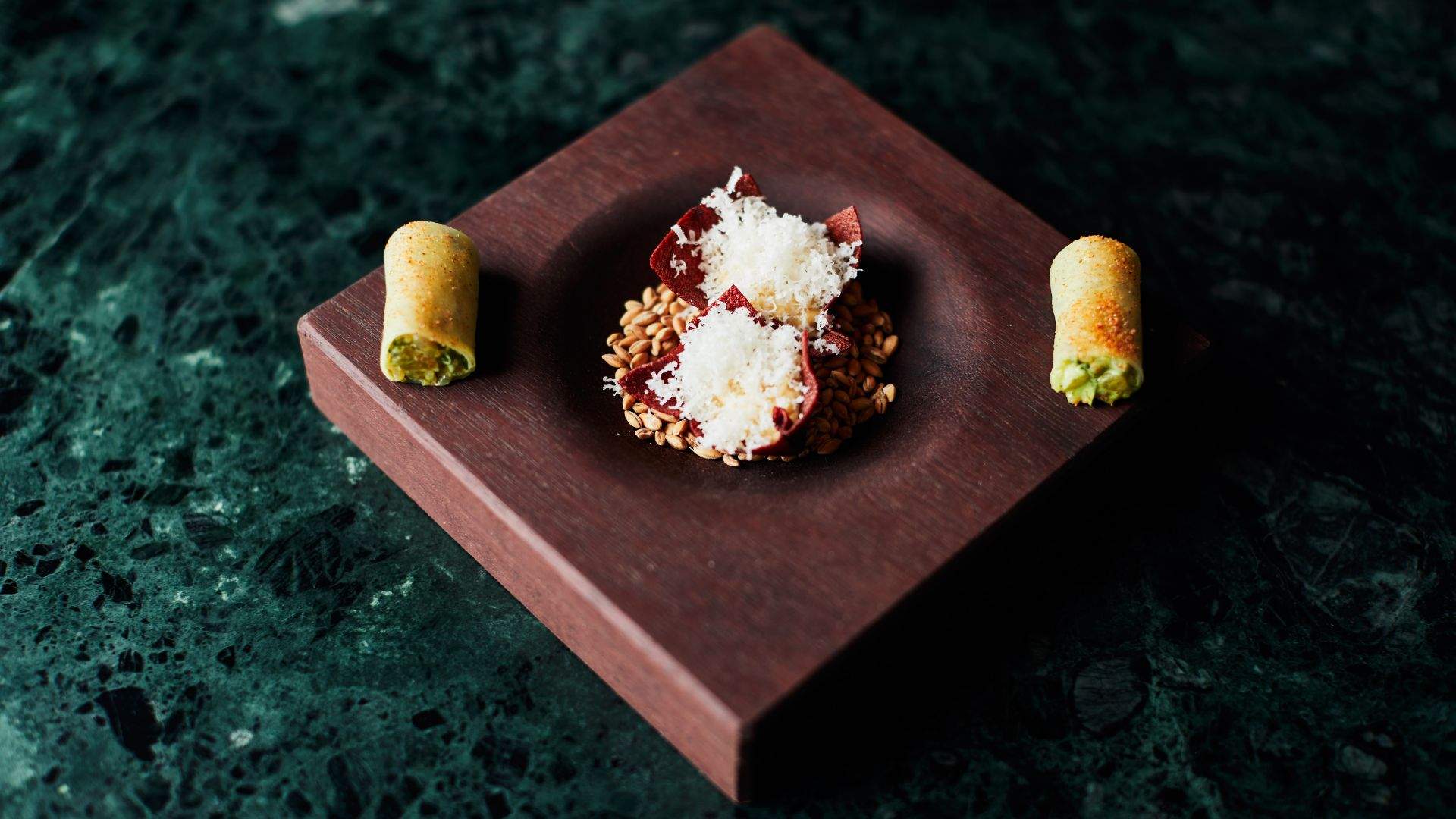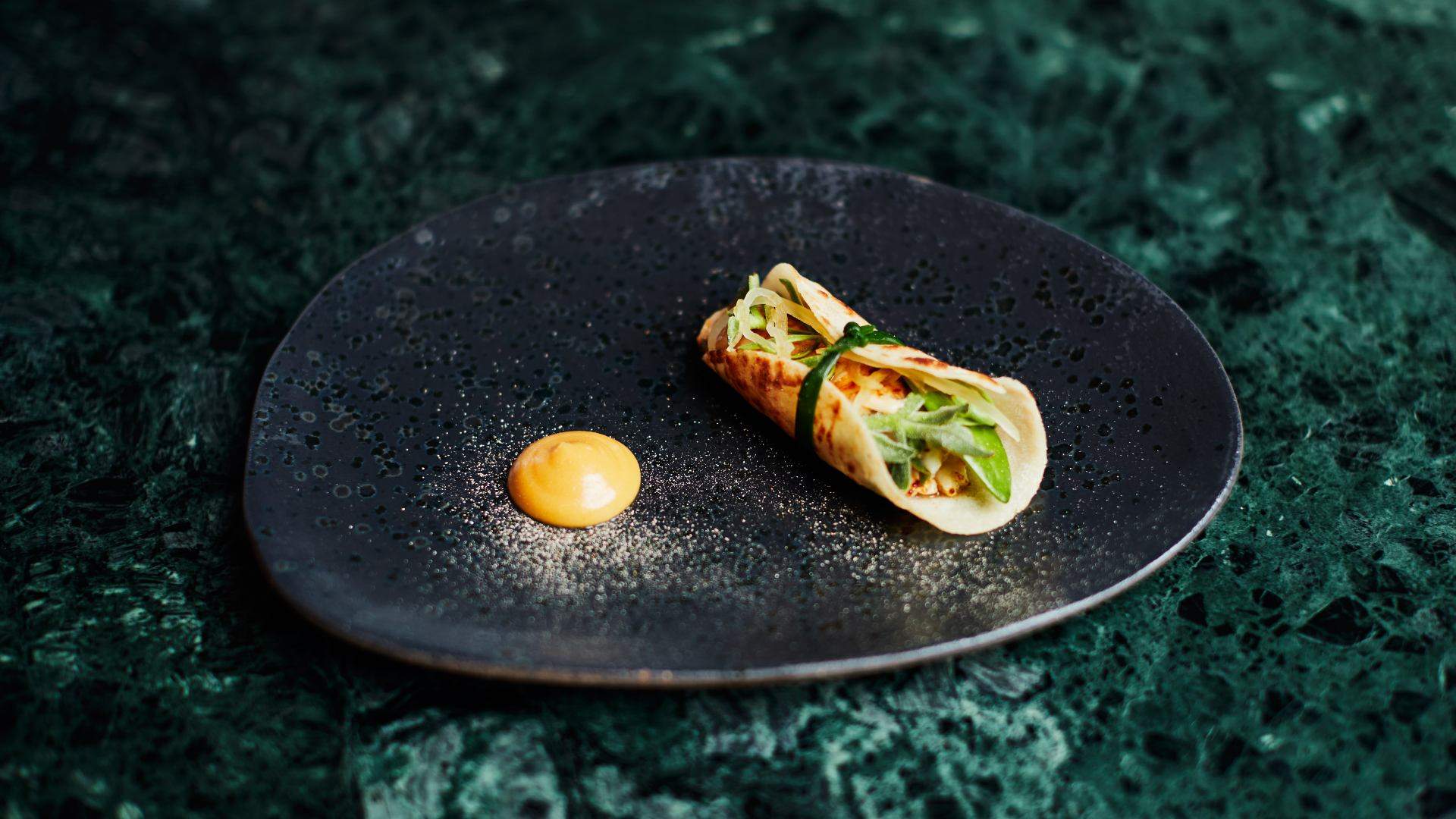 Images: Ed Sloane
UPDATE: October 3, 2022