Patricia Coffee Brewers
A standing room-only coffee bar that's basically Melbourne cafe perfection.
Patricia Coffee Brewers might seem simple on the surface, perhaps yet another Melbourne cafe crammed into a barely workable space. But look again. As one of the first spots in the city to charm drinkers with a tiny standing room-only space, it's the mixture of old-school allure and Melbourne sensibilities that has coffee lovers – literally – lining up outside the door every morning (and afternoon).
Since its opening in December 2011, this inconspicuous slice of the city has gone about serving excellent coffee that it roasts itself — white, black or filter — in its own simple way. It's the little details that make Patricia stand out from the crowd: the beautiful marble bar, gentle white ceramic cups, handmade brass hooks, leather aprons and a carefully selected array of reading material.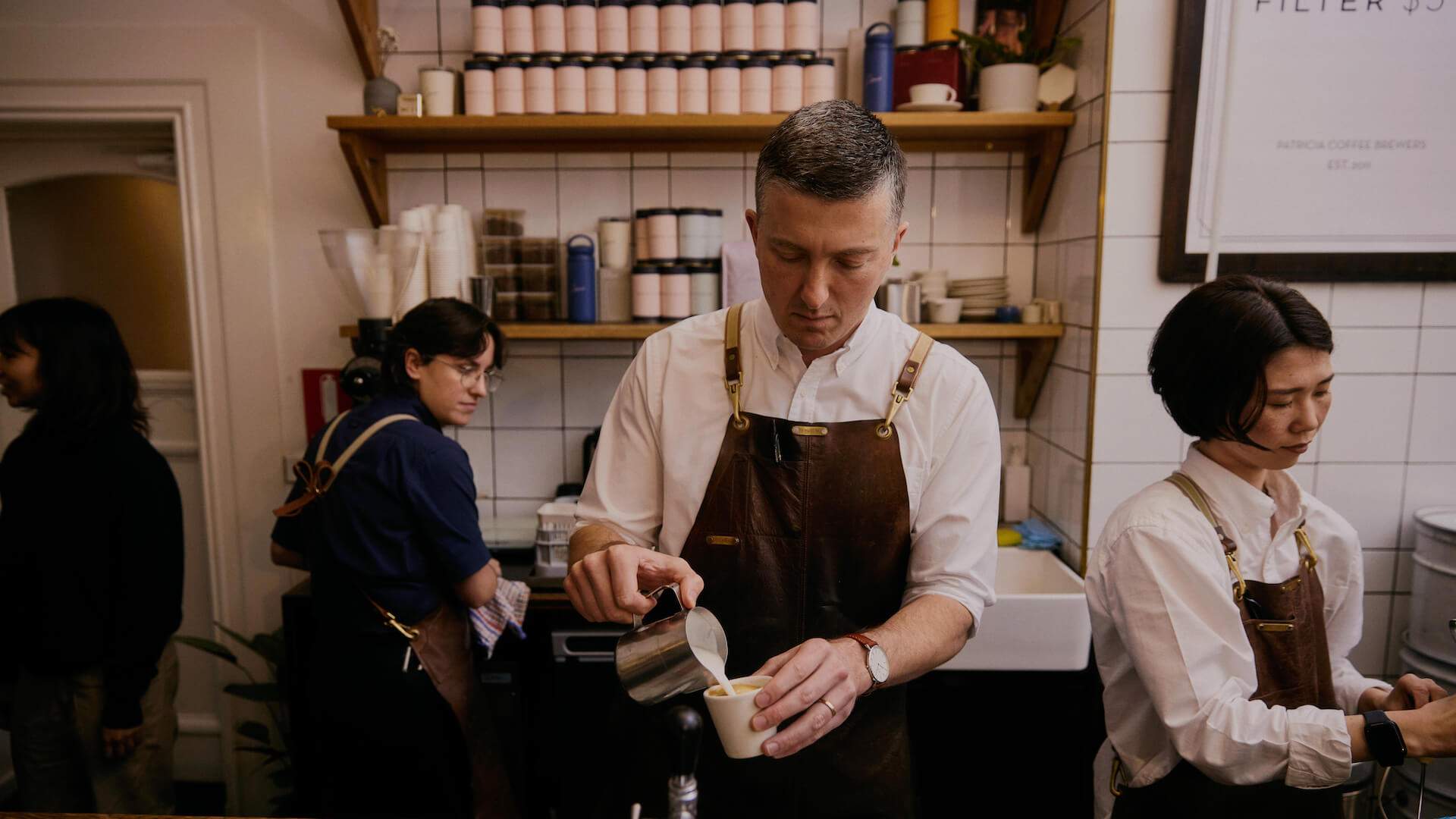 A small selection of pastries on offer changes daily and complements the black brew, all sourced from local suppliers, including All Are Welcome, Mörk, Small Batch and Sucette. Visit on a day when canelés are behind the glass, and you might just end up with a special Patricia creation called a Clouds Mountains: an affogato served with one of these pastries right in the middle of it.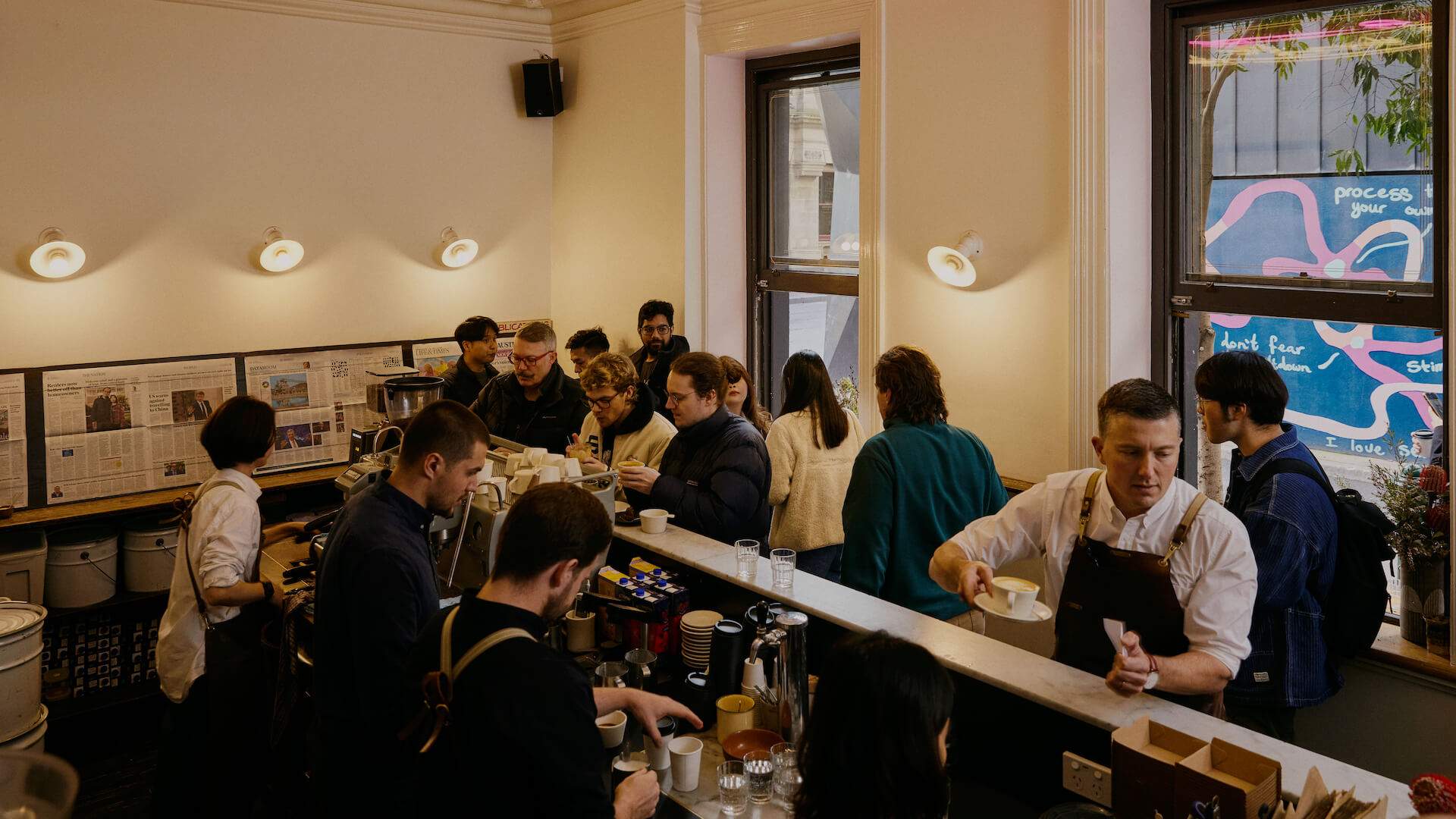 Like the most beautiful, elegant dame you know, Patricia manages to hit the flawless spot between great product, delightful service and strong aesthetic consideration. Despite its specialty approach to coffee, the best thing about Patricia remains its accessibility and extremely welcoming service.
Be prepared for a rough — almost neverending — peak hour; learn how to duck and fold and, if you're lucky, score one of the coveted perches at the beautiful bay windows. Bask underneath the 'Sunshine' neon installation looming from the ceiling, or enjoy the few minutes you have to take a quick read of the daily news that you'll find expertly pinned to the back wall.
Appears in:
Where to Find the Best Coffee in Melbourne
Concrete Playground Trips
Book unique getaways and adventures dreamed up by our editors