TRAVEL & LEISURE
Five Spots Where You Can Stargaze from Your Very Own Hot Tub This Winter
Soak under a canopy of stars.
Five Spots Where You Can Stargaze from Your Very Own Hot Tub This Winter
Soak under a canopy of stars.
---
in partnership with

Winter brings so many toasty delights — think crackling fires, mulled wine and cosy coats — but is there anything as blissful as soaking in your very own hot tub underneath a canopy of millions and millions of stars? We doubt it. People love a good ol' fashioned stargaze while the winter nights are clear and crisp — and regional Victoria has plenty of top-notch spots to do it from. But why not do it from the warmth of a tub in your own private retreat while surrounded by the best sights and sounds of nature?
Luckily, you don't have to travel far to turn this vision into a reality, either. Across the state, a number of hotels, cabins and glamping tents have all installed outdoor baths, so you can soak your stresses away while staring at the great cosmos above. To make it easy, we've scoured the state to find five of the most enticing. Just don't forget to pack a good book and bubbles (of both the soapy and boozy kind).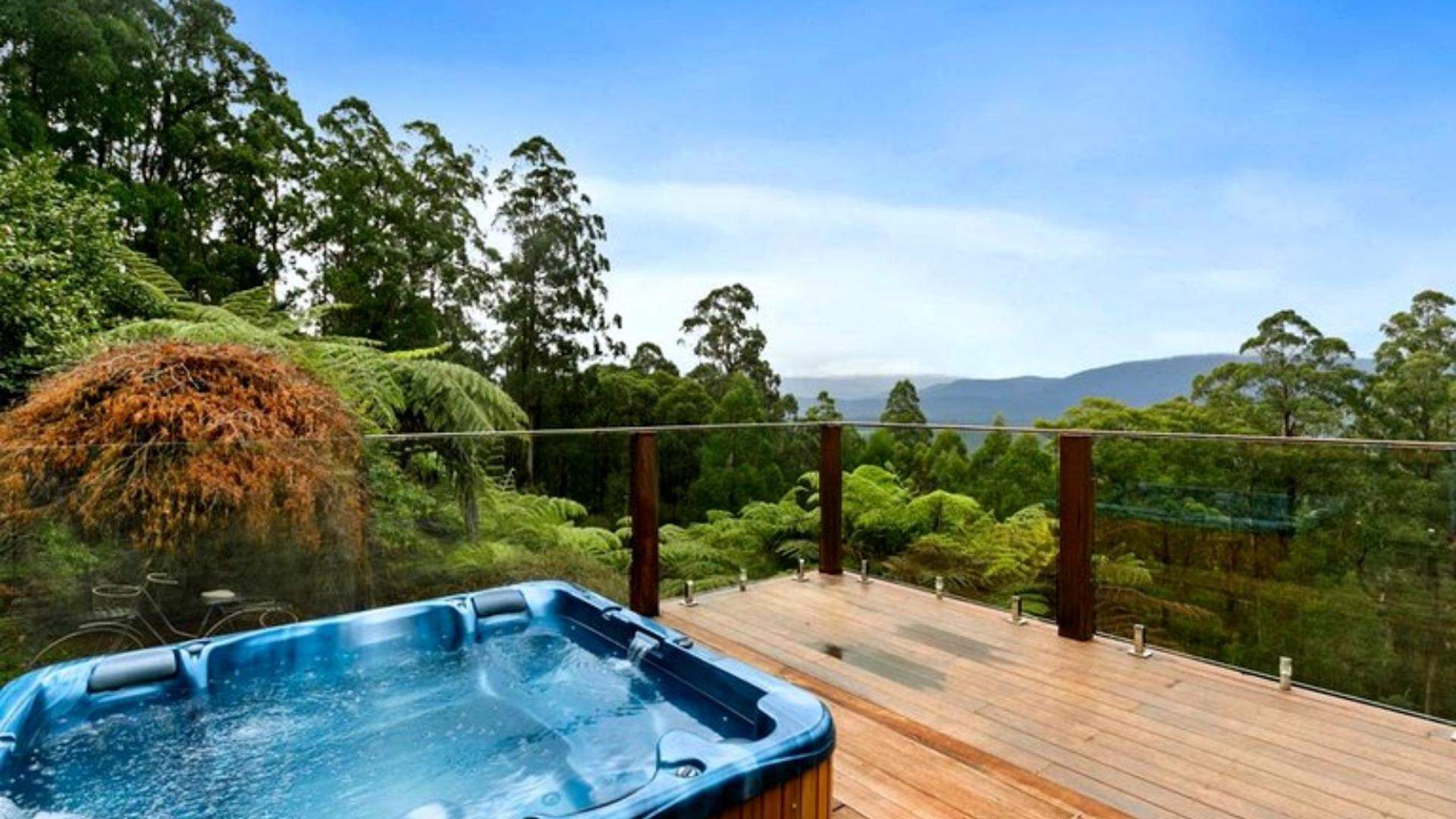 LOG CABIN, YARRA VALLEY
This spacious jacuzzi, tucked away in the wilderness of the Yarra Valley, is just an hour's drive northeast of Melbourne. At this retro log cabin, you'll be relaxing in total privacy surrounded by ten acres of forest. How's that for serenity? Inside, you'll discover every winter comfort you've been dreaming of, too, from a roaring fireplace to a clawfoot bath (for when you need a break from stargazing while submerged). There are three bedrooms, each with huge windows that let in plenty of sunshine. The master bedroom, with its vaulted ceiling and king bed, is particularly spectacular. Spend all your time cosying up inside or get out and about to explore the Yarra Valley's many wineries and restaurants — think TarraWarra Estate and Innocent Bystander — plus, rainforest-ringed waterfalls.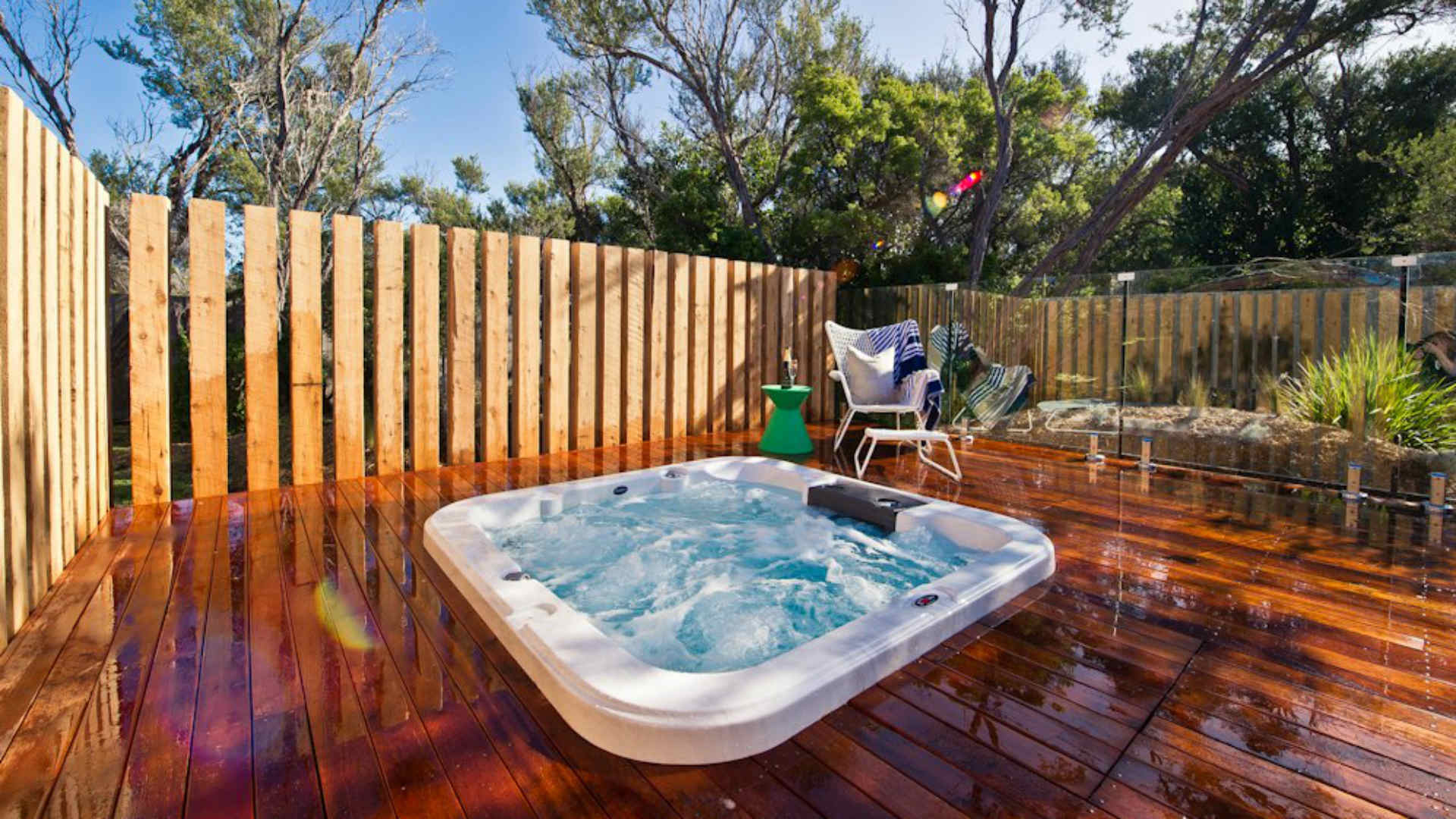 AZURE BEACH RETREAT, RYE
Heading to the beach might not be your first choice in this chilly weather, but think again — invigorating walks along the sand, rugged cliffs against blue seas and, best of all, no crowds. Yep, now we're talking. Plus, at the Azure Beach Retreat in the Mornington Peninsula, you can get in the water regardless of the air temperature with this outdoor spa. In between dips, you can wander around the southern tip of the peninsula that overlooks Port Phillip Bay, check out nearby seaside village of Portsea — and have lunch in the newly renovated Portsea Hotel — or bunker down with a book in this three-bedroom holiday home.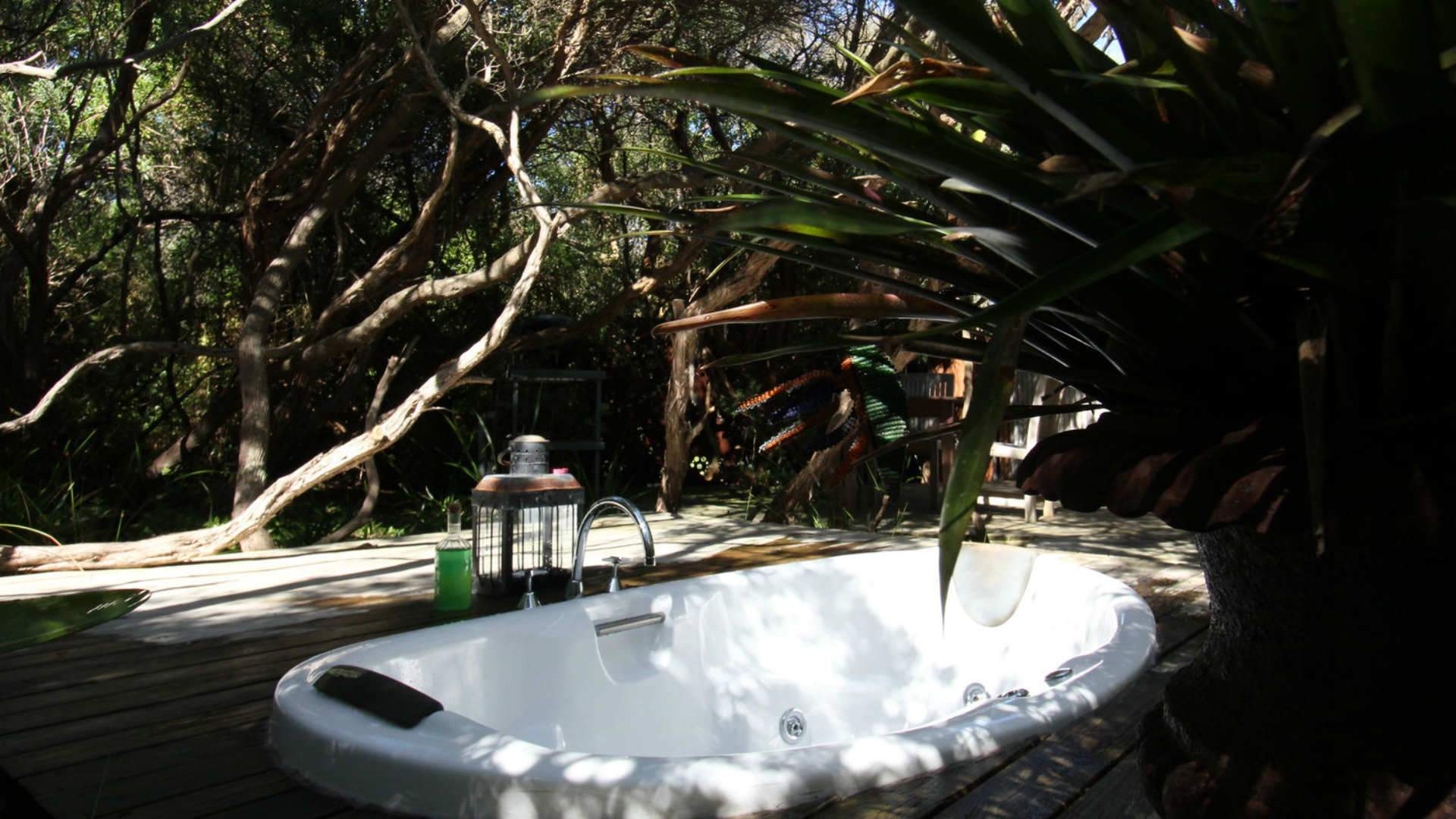 BIG BLUE BACKYARD, MORNINGTON PENINSULA
You'll also find Big Blue Backyard on the Mornington Peninsula. But, here, you'll be nearer to the wild Bass Strait. This luxurious, secluded hideaway is surrounded by bush, yet just a five-minute walk from the beach, so you may even spot a few whales. On an elevated timber deck, you'll find a hot tub encircled by candles and trees, making for some romantic stargazing. And, to make your sleepover even more decadent, treat yourself to the Divine Deluxe package, which includes chilled bubbly, a grazing platter, brekkie and late checkout. Or take it up a notch with the Romantic Indulgence package — which gives you all of the above, plus massages and passes to the nearby Peninsula Hot Springs.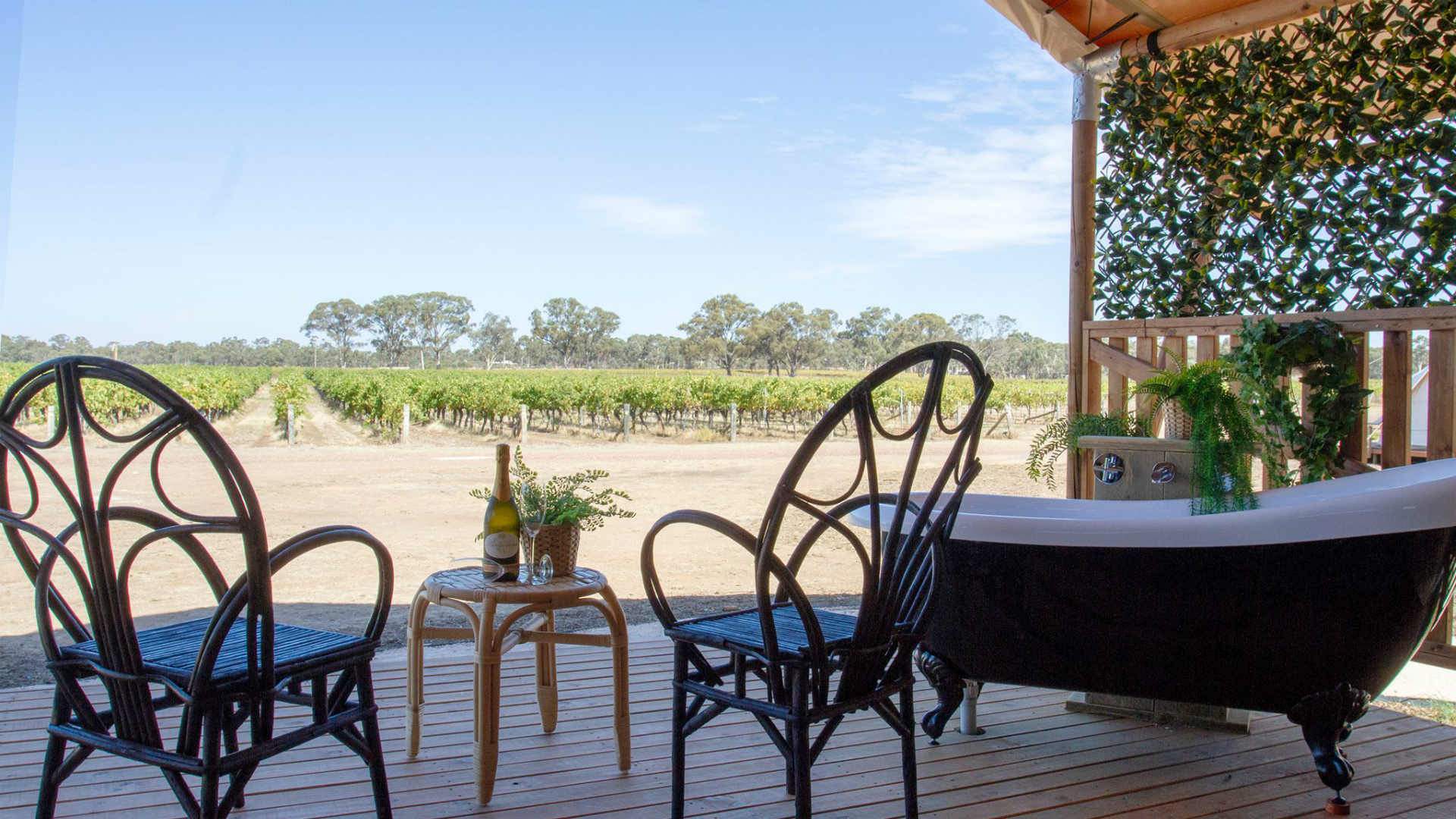 BALGOWNIE ESTATE RETREAT, BENDIGO
This clawfoot bath doesn't just come with stars — it also comes with a cellar door, restaurant and acres of rolling vineyards. You'll find it just outside the Safari Tent at Balgownie Estate Retreat, a 15-minute drive northwest of Bendigo. This tent is camping at its most luxe. It comes with a four-poster queen bed, patio, kitchenette and, most importantly for your post-soak needs, indoor heating. You can self-cater with the help of wine from the cellar door or visit the estate's restaurant for a bite of French bistro-inspired fare. And, if you can drag yourself away from this cosy tent for a little while, head into town to check out Bendigo Gallery's exhibition of royal portraits, followed by a bar hop down Chancery Lane.

ROMANTIC CABIN, LAVERS HILL
Got time for a longer drive? Book a super-romantic stay near Lavers Hill, which lies a scenic three-hour drive southwest of Melbourne, along the Great Ocean Road. Tucked into a hillside, both your cabin and hot tub afford incredible views of the Aire River Valley, carpeted with green farmland, dense forests and rolling hills. The sunsets are breathtaking and the night skies are awesome. You'll probably want to spend day and night soaking. But, if you do decide to head inside, there's a bath in there, too. This abode isn't for sharing with too many friends — there's just one cosy bedroom — but pets are welcome. If you feel like exploring further, the Californian Redwood Forest and Hopetoun Falls are two relatively easy walks nearby with spectacular views.

To find your happy space and winter escape this winter, head this way. 
Published on June 11, 2019 by Jasmine Crittenden