TRAVEL & LEISURE
Hikes You Can Easily Access Via Public Transport
Hop the tram, train or bus and find yourself at one of these spectacular hikes.
Hikes You Can Easily Access Via Public Transport
Hop the tram, train or bus and find yourself at one of these spectacular hikes.
in partnership with

Victoria's seemingly endless supply of incredible walking trails offers everything from waterfalls to coastal landscapes and rugged terrain covered in glistening rainforest. But best of all, you don't actually have to go far to enjoy these wonderful adventures. Many are well within reach of Melbourne's sprawling public transport network.
And even when you're not trekking into the far-flung hills, it's a great idea to have some high-quality hiking gear to keep you warm and prepared for anything. That's why we've teamed up with Macpac to help you take a break from the Big Smoke and venture to some of Melbourne's most convenient hiking destinations. Don't stress about driving or mapping out your route, instead, head to the train station or tram stop and climb aboard, because these five hikes are all accessible via public transport and will have you surrounded by incredible scenery in no time at all.

LILYDALE TO WARBURTON RAIL TRAIL
Opened in 1901, the Warburton railway line once ferried farm produce back and forth from the city. But nowadays, it's been transformed into a charming pathway through scenic sights of the Yarra Valley that can be leisurely walked or cycled. With trips through historic vineyards and views of the Yarra Ranges towering in the distance, this trail is without a doubt one of the most satisfying that can be easily reached from the city.
Conveniently beginning at Lilydale Station, the Lilydale to Warburton Rail Trail sticks close to the original railway path as its 38-kilometre route winds its way through active farms and across 17 restored bridges. You don't need to complete the entire journey within a day; many of the individual sections are worthy of the trip all on their own. For example, the six-kilometre stretch between Mount Evelyn and Wandin (an hour's walk from Lilydale Station or a 20-minute bus ride) is particularly special, as you head downhill flanked by ferns and forestry and find yourself surrounded by native birdlife and wildflowers.
Pack this: Rapaki 26L Daypack ($109.99)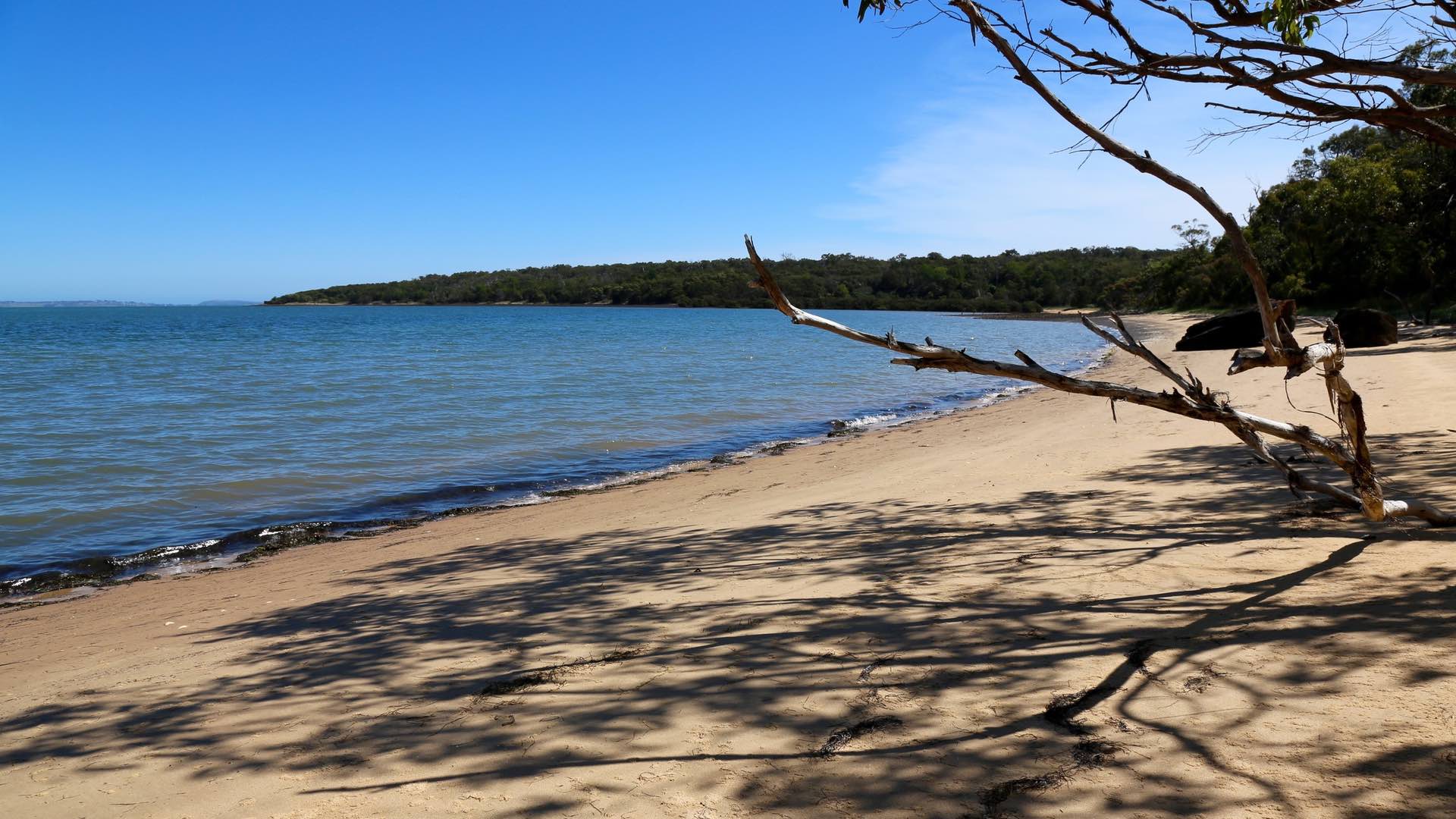 FRENCH ISLAND NATIONAL PARK
Getting to French Island by public transport may require a few changeovers, but once you arrive, your efforts will be instantly rewarded by perhaps one of Melbourne's best-kept secrets. Take the train to Frankston Station, change to a Stony Point V/Line service and then make the short trip by ferry to Tankerton Pier.
Much of the island is covered by French Island National Park, which offers visitors a myriad of hiking and cycling trails surrounded by some wonderfully diverse landscapes. There are mangrove marshes, wild woodlands and native bushland that are all worth delving into. Plus French Island is also home to one of Australia's largest populations of koalas, so keep your eyes peeled.
And when you need a break, make tracks to the French Island Vineyard, which is open every Sunday for wine tastings and wood-fired pizzas.
Pack this: Graphic Organic Cotton T-Shirt in women's and men's styles ($39.99)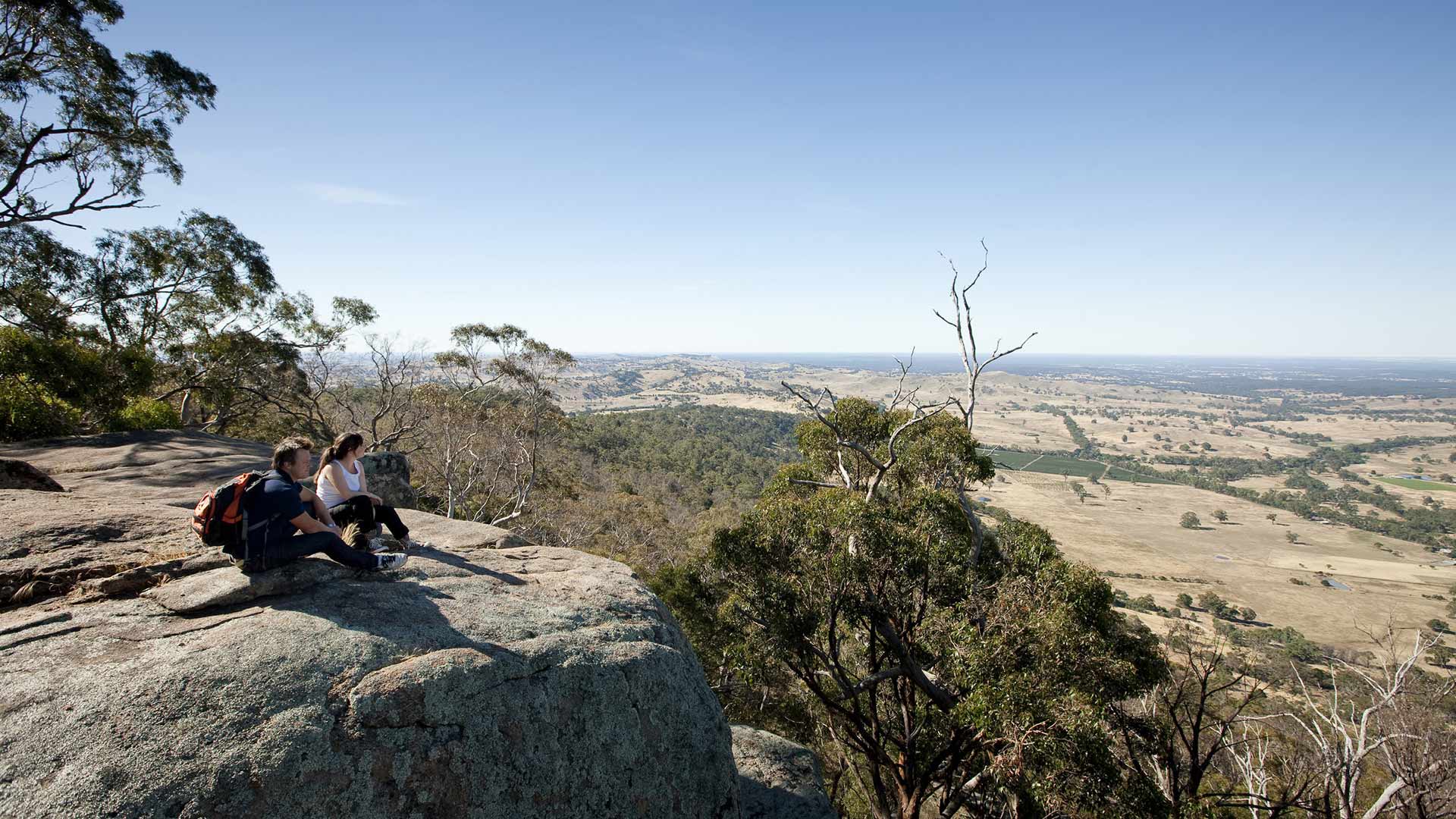 GOLDFIELDS TRACK
A slightly more serious undertaking than some of the other walks on this list, the Goldfields Track is a journey through one of Victoria's most prominent gold-rush era regions. The full length of this trail measures out to be a remarkable 210-kilometres, so unless you're prepared to take on a multi-day excursion up some challenging mountains, we recommend the much friendlier 20-kilometre route from Harcourt-Sutton Grange Road to Castlemaine.
This section remains a tough hike at times, but you won't regret taking it on after soaking up the astounding views and the fascinating historical landmarks that dot the way. If you're coming from Melbourne, it's a good idea to make an early getaway on the V/Line, which departs the city toward Bendigo or Castlemaine about every hour.
Pack this: Fiord 1.1 40L Pack ($189.99)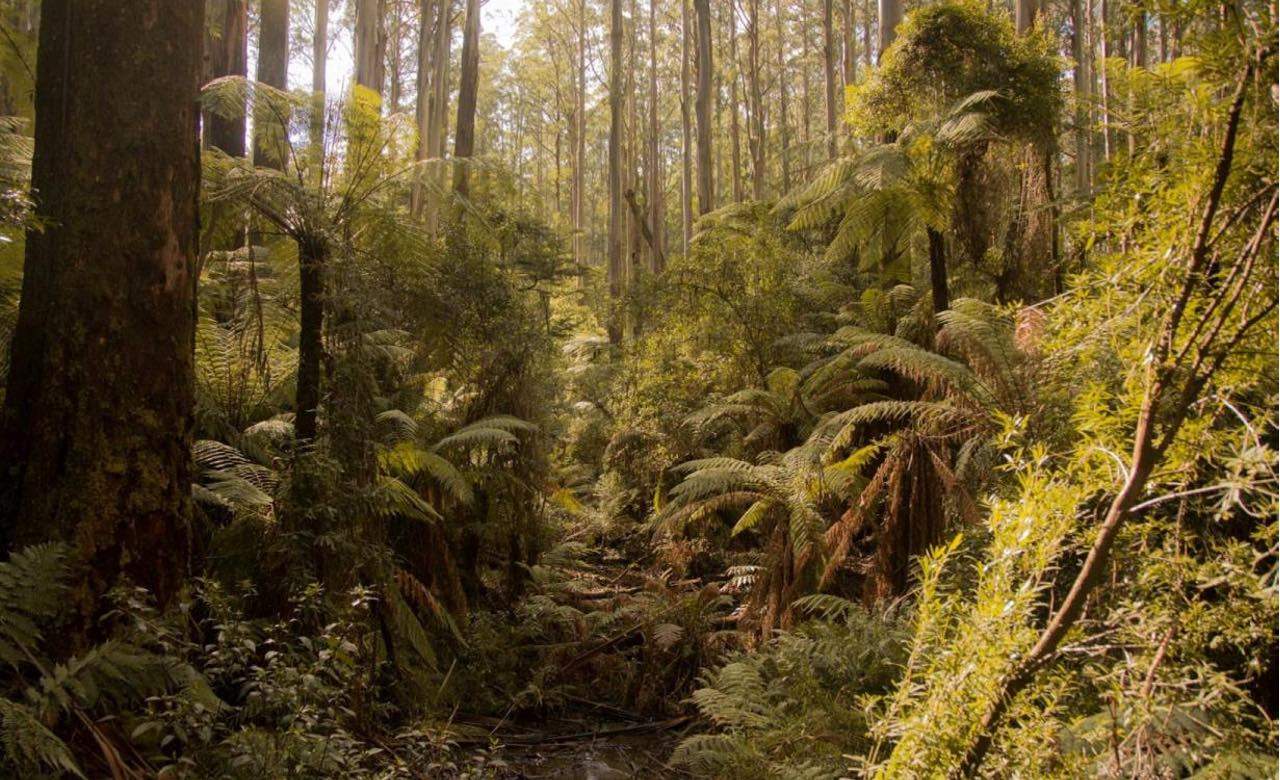 SHERBROOKE FALLS WALK
This lush forest is an oasis that's found within touching distance of the city. Catch the train to Upper Fern Tree Gully or Croydon stations and hop aboard the 688 bus to immerse yourself deep within this outer suburban pocket of greenery. There are a lot of hikes you can follow around here, but the Sherbrooke Falls Walk is an easy-going wander through the gullies and grasslands that has a spectacular end. Completed in around 45 minutes, the tranquil journey through the hills features towering mountain ash trees and a peaceful soundtrack from the suburb lyrebirds. Arriving at Sherbrooke Falls, you'll be met with some of the most impressive sights that can be discovered anywhere this close to the city.
Pack this: Trekker Pertex Equilibrium Softshell Shorts in women's and men's styles ($89.99)

PLENTY GORGE WALK
Ride the 86 tram to the second to last stop, and you'll come upon one of Melbourne's best tucked away spots. For those in the know, Plenty Gorge Park and its picturesque Blue Lake always take up a spot on the summertime calendar once the temperature cranks up and the city's pools become overloaded. But this sprawling parkland offers a lot more than just a deep blue place to swim — and the Plenty Gorge Walk undoubtedly covers much of it. Making for a top-notch trek any time of year, the trail ventures through native bushland that's home to everything from kangaroos to echidnas to swans. Complete the loop around the former mineral quarry and admire the bushland views across the lake. At less than 20-kilometres from the city, this place is a top-notch half-day escape, perfect for a weekend trek.
Pack this: Tui Fleece Pullover in women's and men's styles ($129.99)
Published on May 09, 2019 by Hudson Brown