TRAVEL & LEISURE
The Best Victorian High Country Bike Rides
Pedal through the falling autumn leaves on your way to wineries, farm gates and lookouts.
The Best Victorian High Country Bike Rides
Pedal through the falling autumn leaves on your way to wineries, farm gates and lookouts.
in partnership with

When it comes to two-wheeling, Victoria's picturesque High Country offers incredible diversity. And with autumn's mild weather and gold-tinted scenery, there's no better time to do it.
Whether you're an easy-going peddler who likes to take things slow and rest often for wine tastings, or a hardcore cyclist unwilling to stop for anybody or anything and gearing up to conquer the Tour de France, there's a trail for you.
At one end, Milawa Gourmet Ride and the Rutherglen Pedal to Produce Ride give you 10–12.5 kilometres of gentle, bucolic riding, dotted with wineries and farm gates. At the other, the Great Victorian Rail Trail, at 134 kilometres, is the longest continuous rail trail in Australia.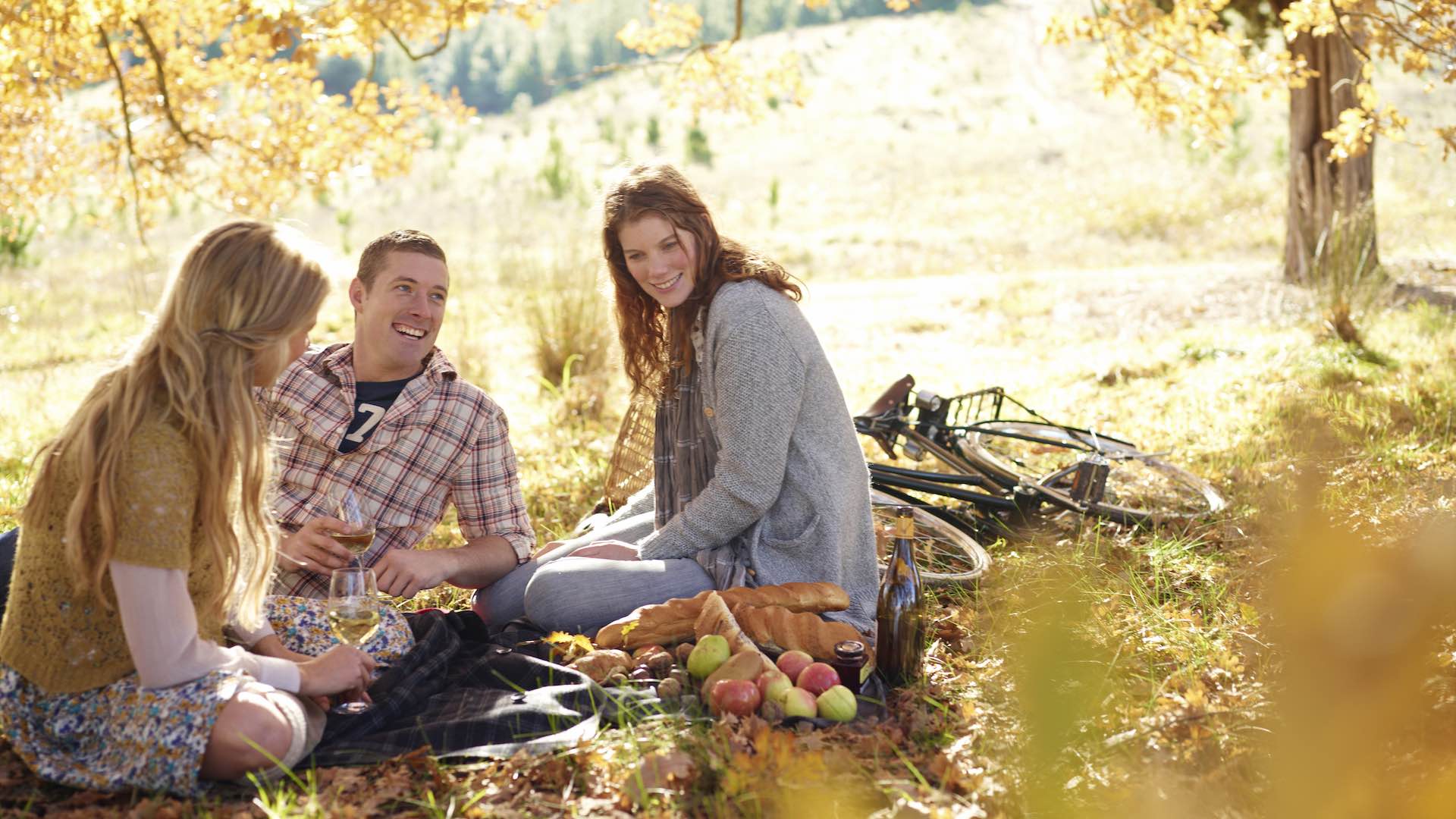 MILAWA GOURMET RIDE
Length: 10 kilometres return
Difficulty: Easy
An adventure that's ideal for leisurely two-wheelers who like to graze as they go is the Milawa Gourmet Ride. Get started at the famous Brown Brothers Cellar Door, not only to sample a drop or two, but also to borrow a bike — for free. Your ultimate destination, Sam Miranda Winery, is five blissfully flat kilometres away, but there's an abundance of tasting and snacking to do before then. Indulge in handmade goodness at Milawa Cheese, get your condiment fix at Milawa Mustards and swing by Blue Ox Berries farm gate for a punnet of just-picked fruit. If you're up for a longer ride, extend it by adding a section of the Murray to Mountains Rail Trail.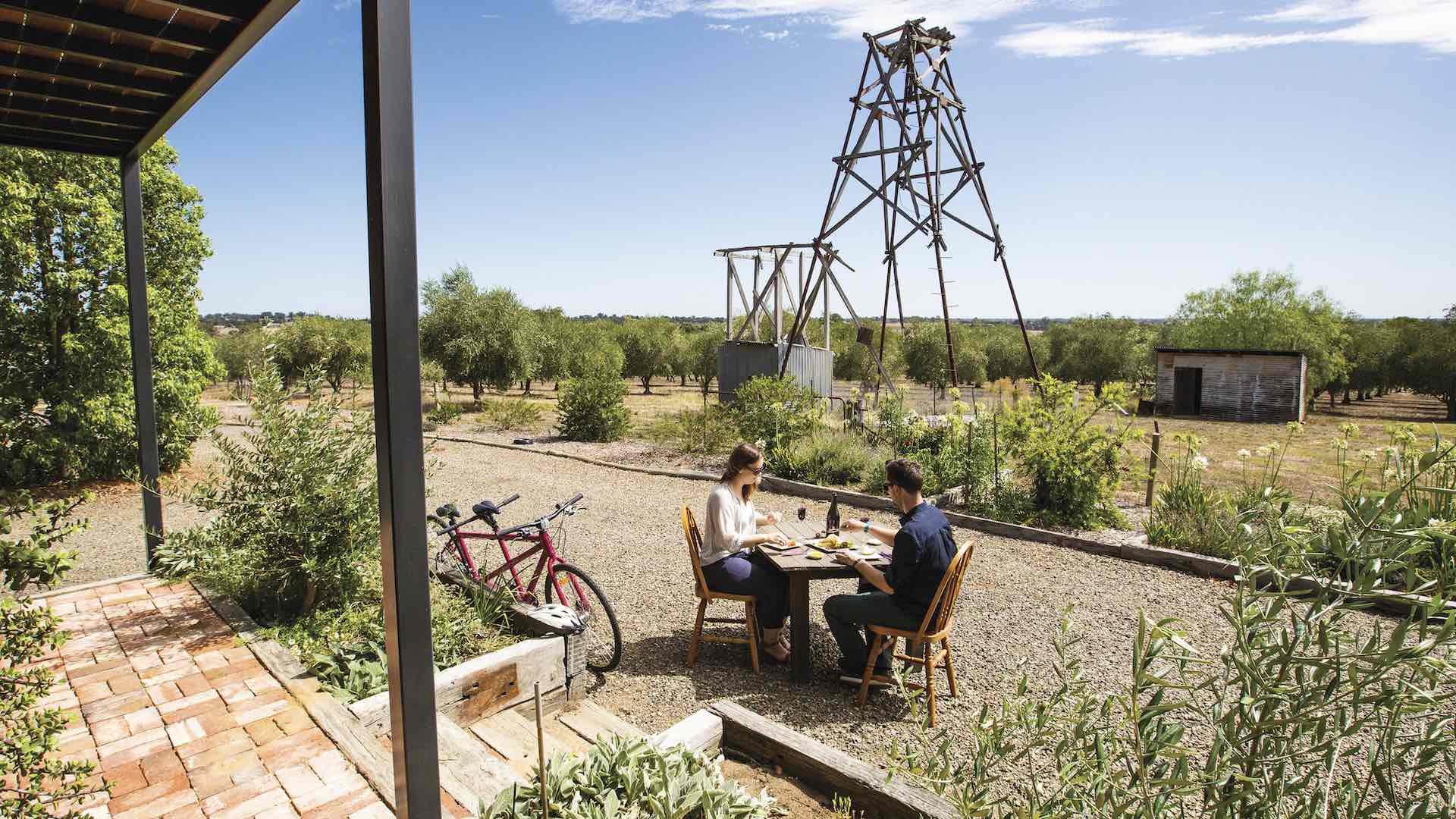 PEDAL TO PRODUCE RUTHERGLEN
Length: 12.5 kilometres
Difficulty: Easy
Cycling through the High Country – or perhaps any country – doesn't get any easier or more decadent than this. The 12.5-kilometre Pedal to Produce Rutherglen trail carries you through wineries, olive groves, gold-rush architecture and idyllic picnic spots. Start at Rutherglen Wine Experience, where you can grab a free map and, if necessary, hire a bike. Stops along the way include Anderson, where ex-Seppelt winemaker Howard Anderson and his daughter Christobelle make a great sparkling shiraz; Wicked Virgin Olives, where you can sample oils and tapenade; and pretty Lake King.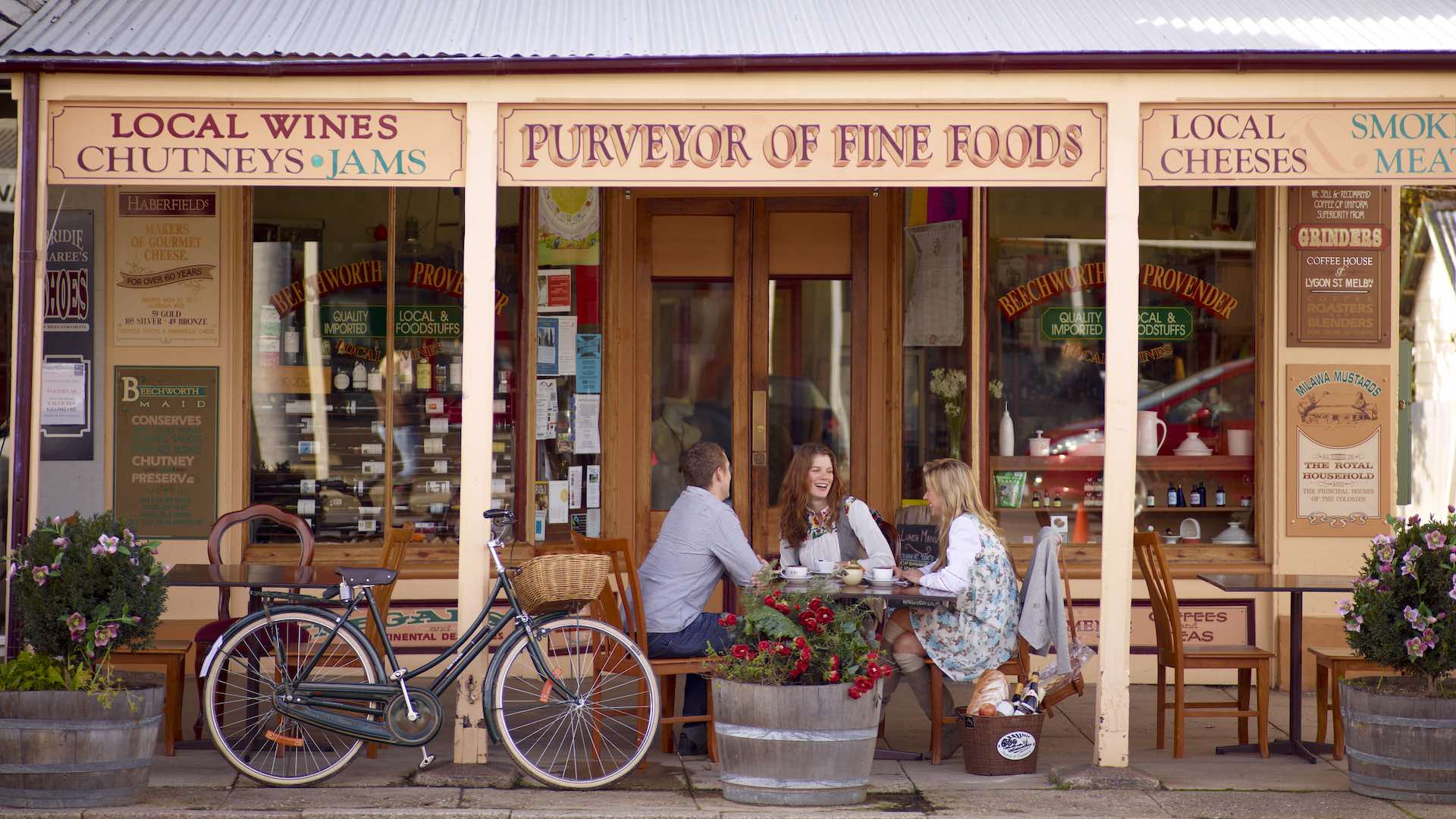 BEECHWORTH TOWN RIDE
Length: 11–17 kilometres
Difficulty: Easy
Beechworth packs a lot of punch for a town of just 3000 or so people. Built mostly during the 1850s, when the gold rush was at its height, it's home to some of the best-preserved 19th-century architecture in Australia. There are pubs, wine bars, cafes and restaurants galore, including two-hatted Provenance and craft brewery Bridge Road. So whatever your budget, you can count on being amply rewarded for your pedalling efforts. If you're keen to stay outdoors, fill your basket with local cheeses, olives, breads, wines, craft beers and baked treats, and go picnicking in parks crowded with glorious elms and oaks. Cycling takes place on a mix of rail trail and roads, across ever-so-slightly undulating terrain.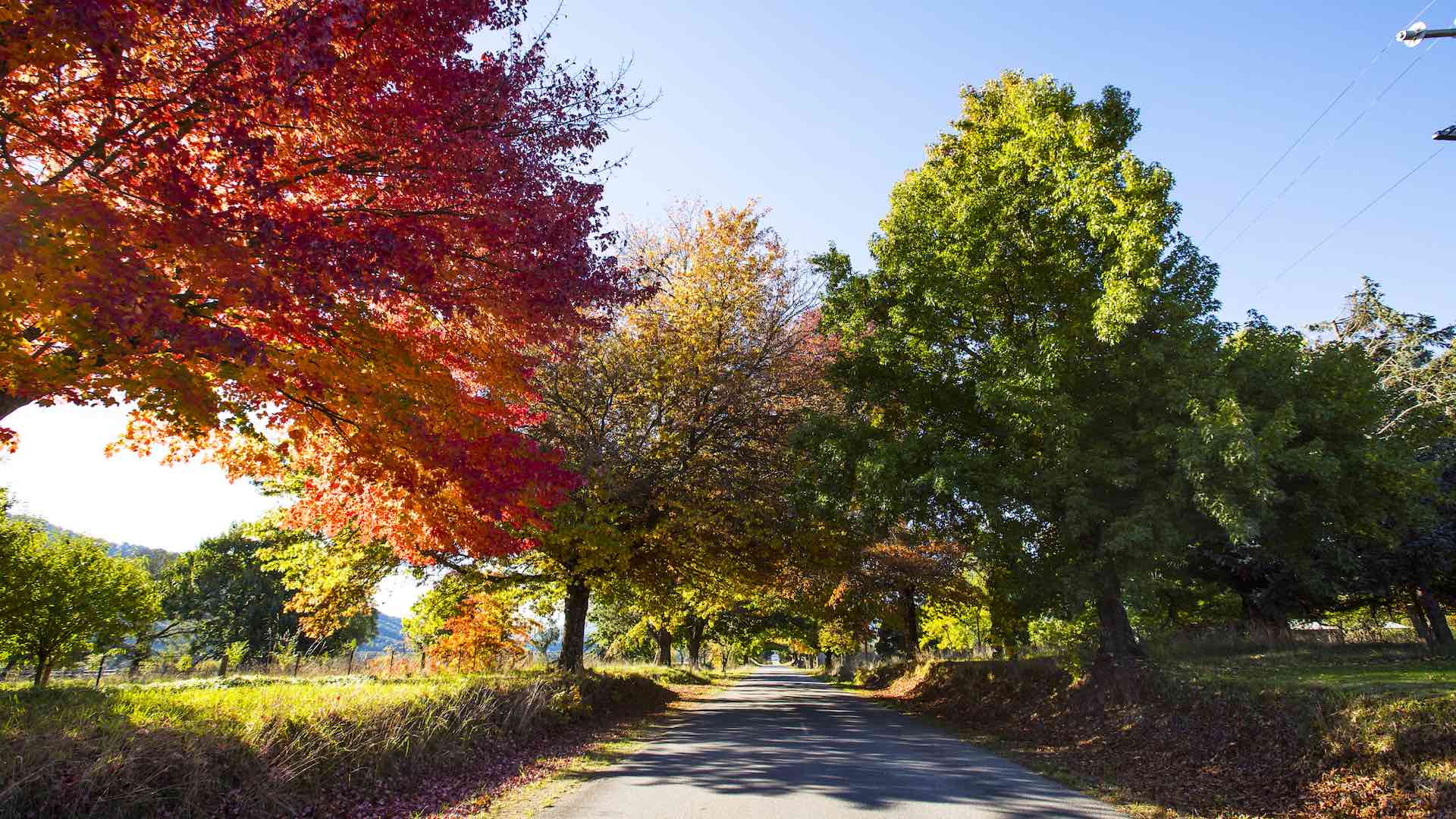 BUCKLAND VALLEY
Length: 45 kilometres return
Difficulty: A few harder bits
This stunning, 45-kilometre, there-and-back road ride begins among Bright's colourful autumn scenes. It's recommended for cyclists of intermediate ability, but to make it suitable for beginners, get started at Porepunkah. From there, the traffic drops away quickly, so even though you're on the road, you'll often feel like you're in the middle of nowhere. This sensation is intensified by the jaw-dropping scenery: think apple orchards, nut groves, alpaca farms and vineyards (Ringer Reef Winery makes a great stop on the way), backdropped by rugged Mount Buffalo. It's possible to stay the night in Buckland Valley, either by pitching a tent by the Buckland River or sinking into some luxury at the Buckland Studio Retreat.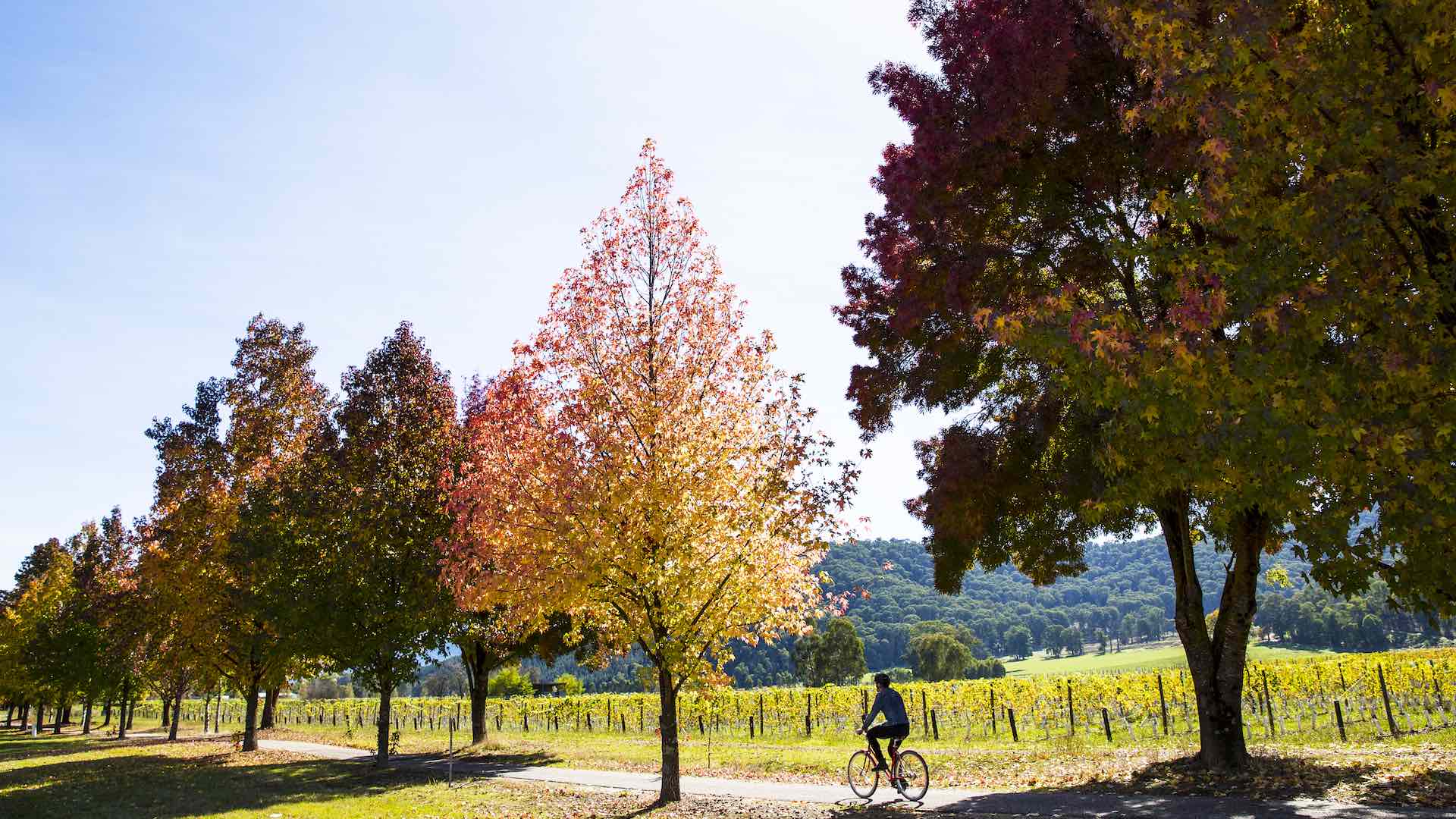 HIGH COUNTRY RAIL TRAIL
Length: 64 kilometres return
Difficulty: Intermediate
Victoria's many rail trails give you hundreds of kilometres of car-free cycle paths. This one, which stretches for 35 kilometres from Wodonga to Old Tallangatta (with sections around Koetong and Corryong), spends half its time on the shores of shimmering Lake Hume. To add some history to your ride, visit Bonegilla Migrant Experience, a camp where more than 300,000 migrants lived between 1949 and 1971. There are plenty of waterfront picnic spots along the way, and in Tallangatta don't miss the scenic views at the Lookout or Tallangatta Old Lookout.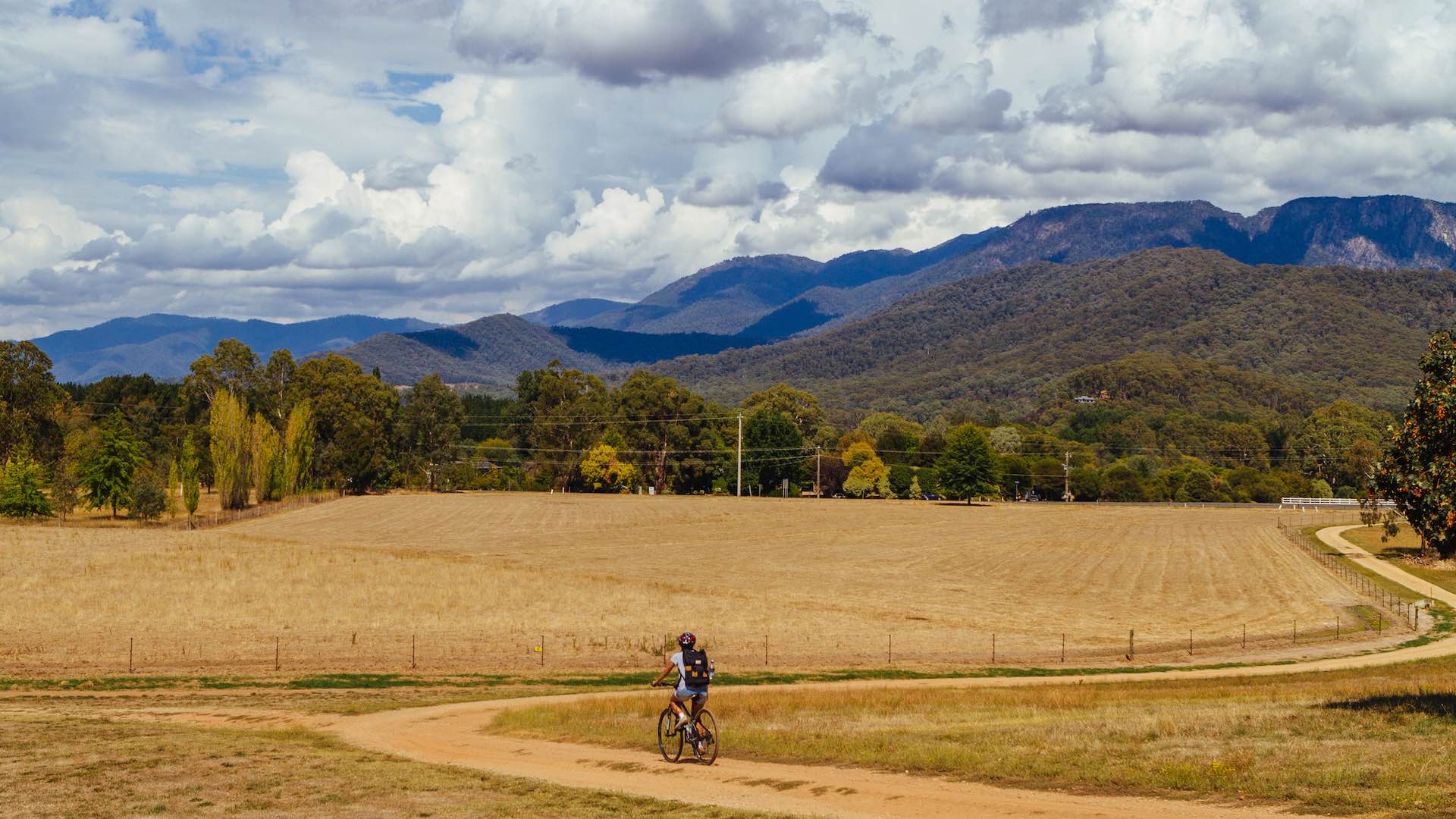 MURRAY TO MOUNTAINS RAIL TRAIL
Length: 100 kilometres
Difficulty: Intermediate with easy sections
Starting in Wangaratta and winding its way to Bright, this spectacular trail is a 100-kilometre escapade through lush farmland, unspoiled bushland and epic mountain ranges. In between, it passes through several of Victoria's prettiest and most interesting towns, including Beechworth (on an old branch-line route), Bright and Myrtleford. Wineries, breweries, farm gates, cafes and restaurants abound. If you have the time and inclination, then conquer the entire distance in one go. Alternatively, choose a section that appeals to you. For example, the 16 kilometres between Bright and Everton are all downhill, making them popular with coasters and locals.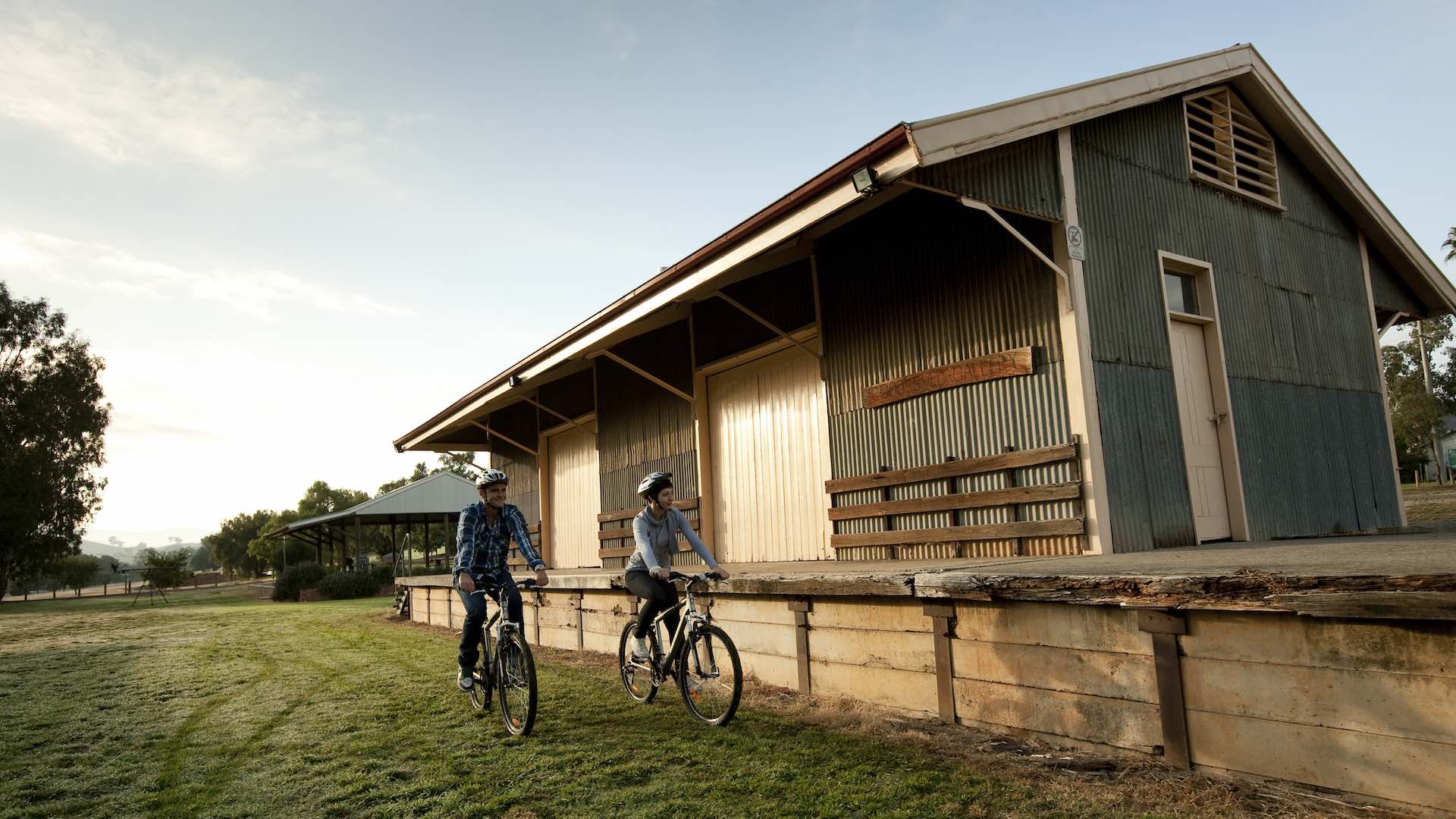 GREAT VICTORIAN RAIL TRAIL
Length: 134 kilometres
Difficulty: Hard to do in a day; otherwise easy.
This mighty trail, at 134 kilometres, is the longest continuous rail trail in the whole country, but it's easy to do just a small section. It kicks off in Tallarook, just an hour's drive from Melbourne, but once you're on two wheels, it feels like you're a million miles away from the big smoke. Your final destination is Mansfield, but you'll visit loads of settlements before then, including the gold mining town of Yea and Bonnie Doon, of The Castle fame, on the shores of Lake Eildon. Swing by Howes Creek Farm to eat an ethically created pork pie beneath a 130-year-old oak tree, Killingworth Hill Whisky Bar for a quick side-trip to Scotland and Sedona Estate to sample excellent cool-climate wines. For a short, highlights-filled ride, do the 44-kilometre stretch from Kerrisdale to Molesworth, through the Goulburn Valley.

Autumn scenery and produce won't last — plan your full itinerary in the High Country or explore more of regional Victoria at the Wander Victoria website.
Published on March 29, 2018 by Jasmine Crittenden