A Tiny House Nestled in a 60-Acre Olive Grove and Eucalyptus Forest Has Popped Up in Gippsland
If you're looking to get away from everyone (and everything), add this regional tiny house to your travel list.
If good things come in small packages — Tiny Away's newest rural addition is one of the better things to come out of the start of this year. The quaint studio space dubbed Little Sprout is only 155-square-feet in size, but the real treat is its location.
Situated on an idyllic 60-acre olive grove in regional Victoria with a regenerated eucalyptus forest as its backyard, Little Sprout has got to be set in one of the most secluded spots in Gippsland. The charming, eco-friendly tiny house is perched atop the rolling hills of Bass Coast Hinterland and on the grounds of The Grove Gippsland.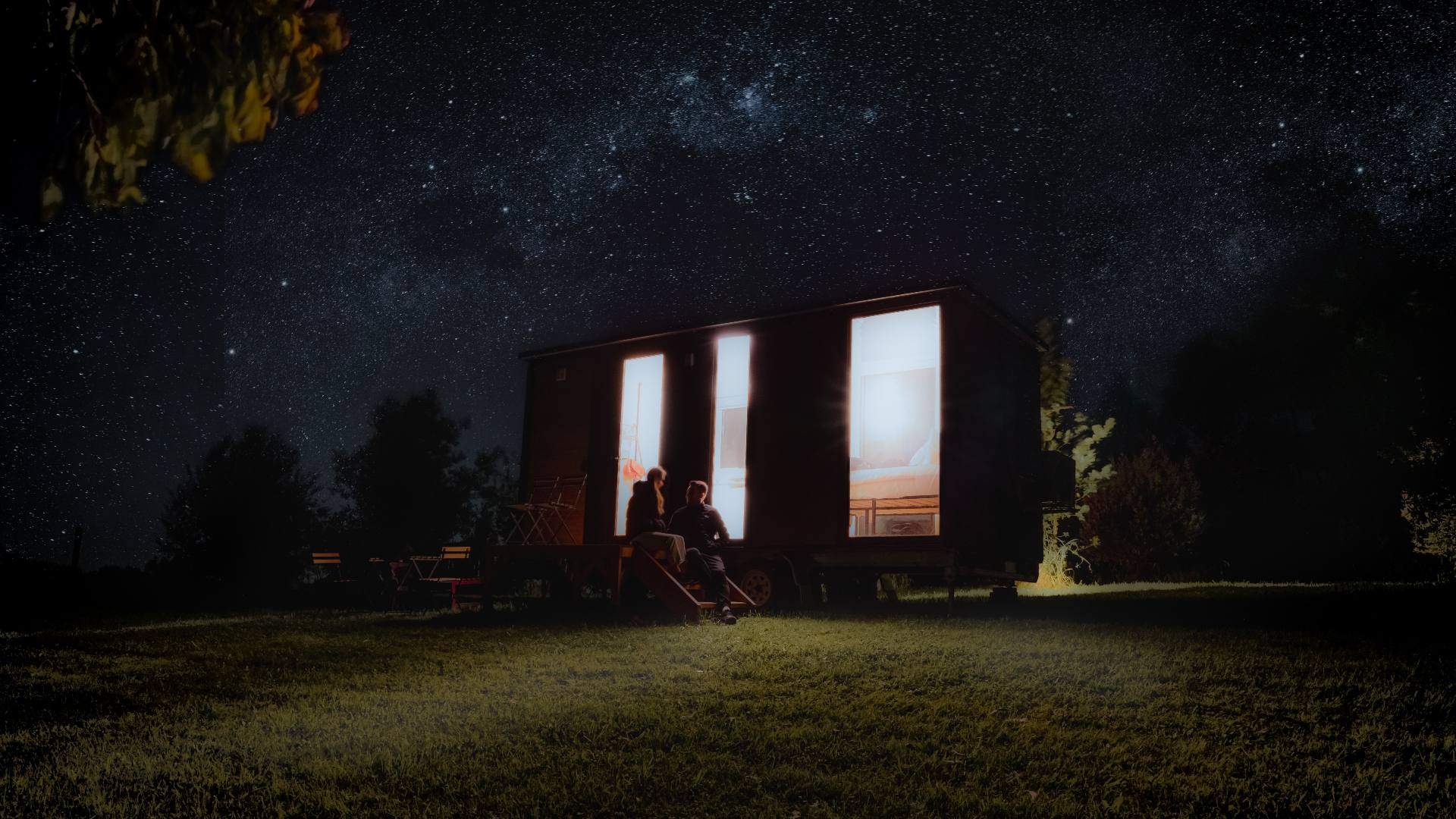 Little Sprout is equipped with a queen-sized bed, ensuite, kitchenette, air-conditioning and heating — because we all know how temperamental Victoria's weather can be. The bathroom facilities follow ecologically sustainable principles, including a waterless eco-friendly compost toilet, hand basin and gas heated shower.
It's around a 90-minute drive from central Melbourne to the tiny house, but with self-guided bush walks, olive groves and a sculpture park, you'll have plenty to explore on the whopping 60-acre property. 
At the moment The Grove's restaurant is temporarily closed, but ordinarily, guests at Little Sprout can treat themselves to an immersive food and nature experience with the restaurant and winery located within an easy walking distance.
A four-course dinner for two ($180) that features a seasonal menu with plenty of the local produce — often harvested straight from the garden — will be one of the options available when The Grove reopens.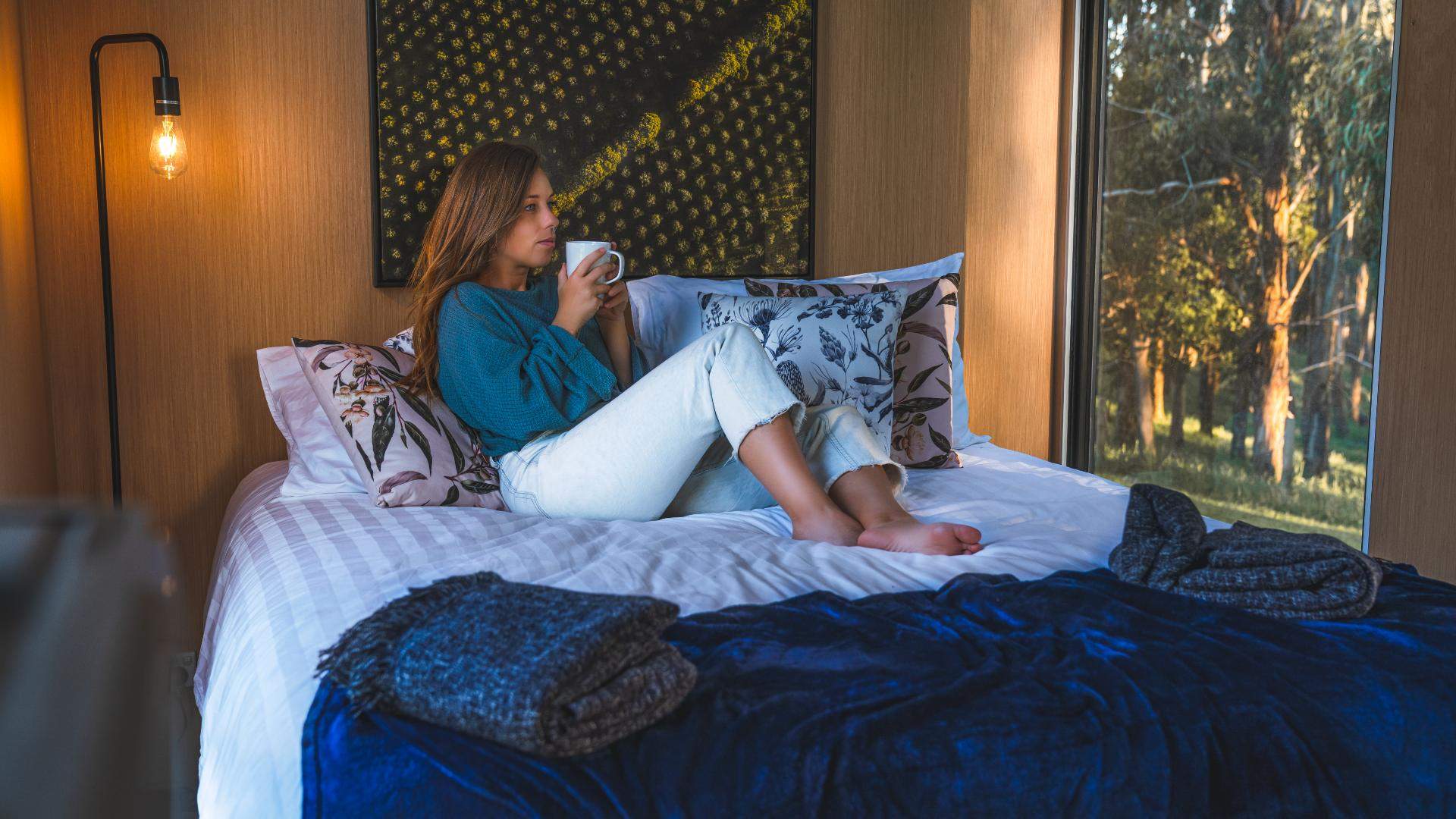 Alternatively, The Grove also offers takeaway options — think big bowls of fresh pasta with potato focaccia — or picnic hampers full of local cheeses and charcuterie.
Bookings at Tiny Away's Little Sprout start at $179 a night. For more information and to book your stay, head to the Tiny Away website.
Published on January 18, 2022 by Ailene Wu