TRAVEL & LEISURE
The Best Things to Do This ANZAC Day in Melbourne
Where to rise for the dawn service, indulge in a spot of two-up and pay your respects.
ANZAC Day in Australia is a time of reflection, two-up and copious amounts of Carlton. Whether you're inhaling ANZAC biscuits or learning the rules of the national sport for the first time, be mindful of the historic significance and commemorative nature of the day between schooners. Here's our round-up of the best things to do in Melbourne this Sunday, April 25, which, at both the going down of the sun and in the morning, you will remember.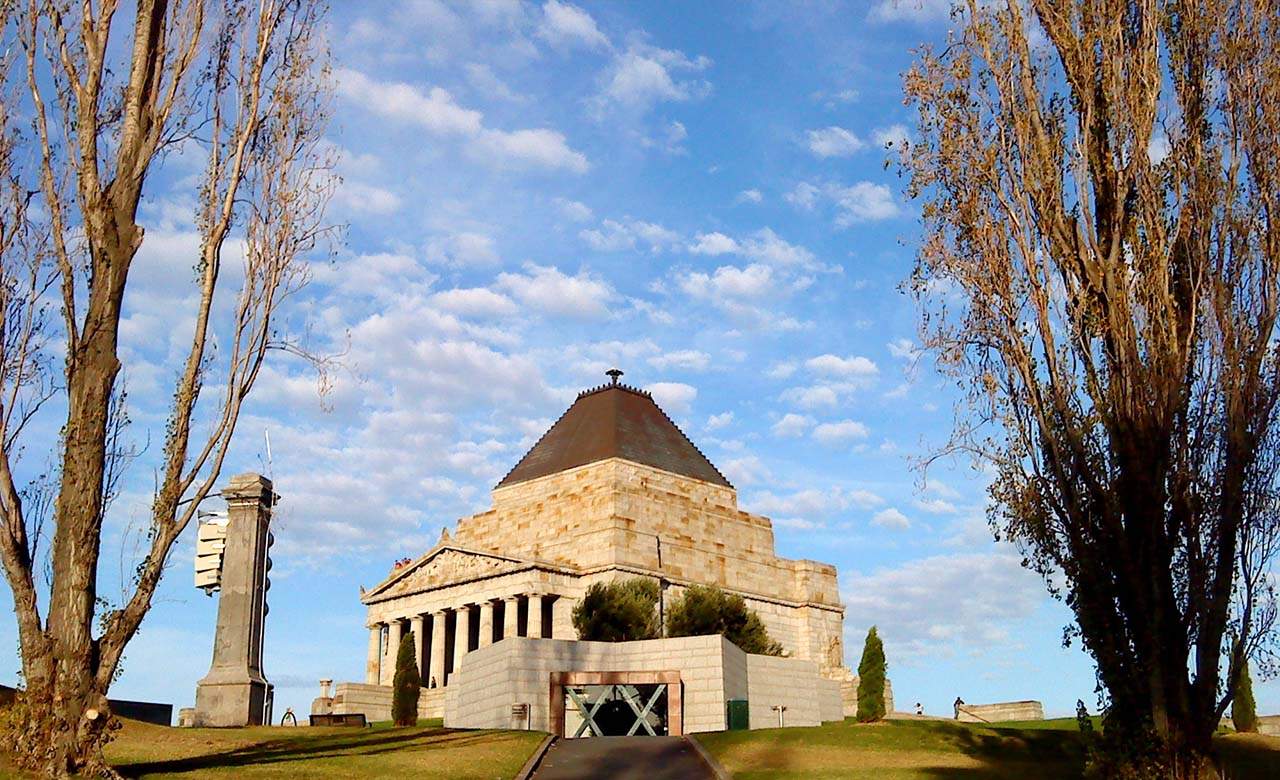 WAKE UP FOR AN ANZAC DAY DAWN SERVICE
Australians have been rising early since 1916 to commemorate both fallen and still serving military personnel during the Dawn Service. But this year's ceremony at the Shrine of Remembrance in the Royal Botanic Gardens is set to look a little different than usual. In an effort to limit crowds and be COVID-Safe, the 2021 event was changed to a ticketed format and all 1400 of those tickets were snapped up pretty quickly. However, if you missed out, you can catch the whole thing live-streamed over on RSL Victoria's Facebook page from 5.40am.
There's nothing like paying your respects as the bugle brings up the sun, even if you can't be there in person. And if you are headed along? With hundreds of people descending on the area, planning your trip in is important. Public transport services will be running to the regular Sunday timetable — for any ANZAC Day transport information, head to the PTV website. Hungry after the service? The CBD's Duke of Wellington will be cooking up breakfast from 7am.
For a complete list of RSL club services on the day, head to the RSL website.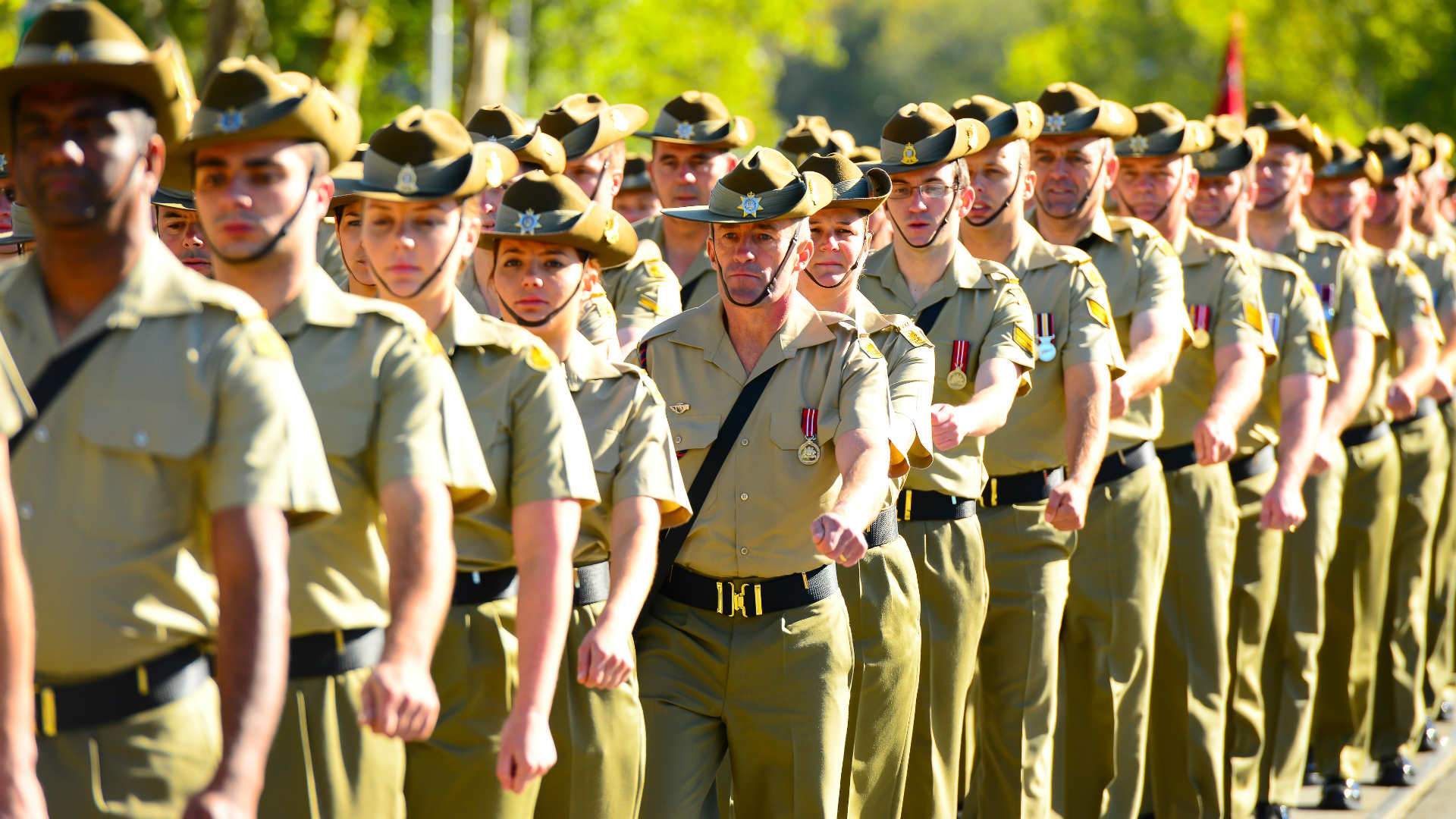 HEAD TO AN ANZAC DAY MARCH
Medals are shone and proudly donned as veterans, their descendants and serving personnel march through Melbourne's CBD for the annual ANZAC Day Parade. Commencing at 9.30am sharp, the parade will begin at the Arts Centre, travel down St Kilda Road and finish at the Shrine of Remembrance in the Royal Botanic Gardens. As with the Dawn Service, this year's march has been changed to adhere to current public health guidelines, covering a smaller area and with crowds capped at 8000. You can register for a ticket up until 12pm, April 24 by heading online. Otherwise, it's also being live-streamed over on RSL Victoria's Facebook page.
If you're in the city, swing past Arbory Bar & Eatery for a bite and something to drink — it'll be open from 7am.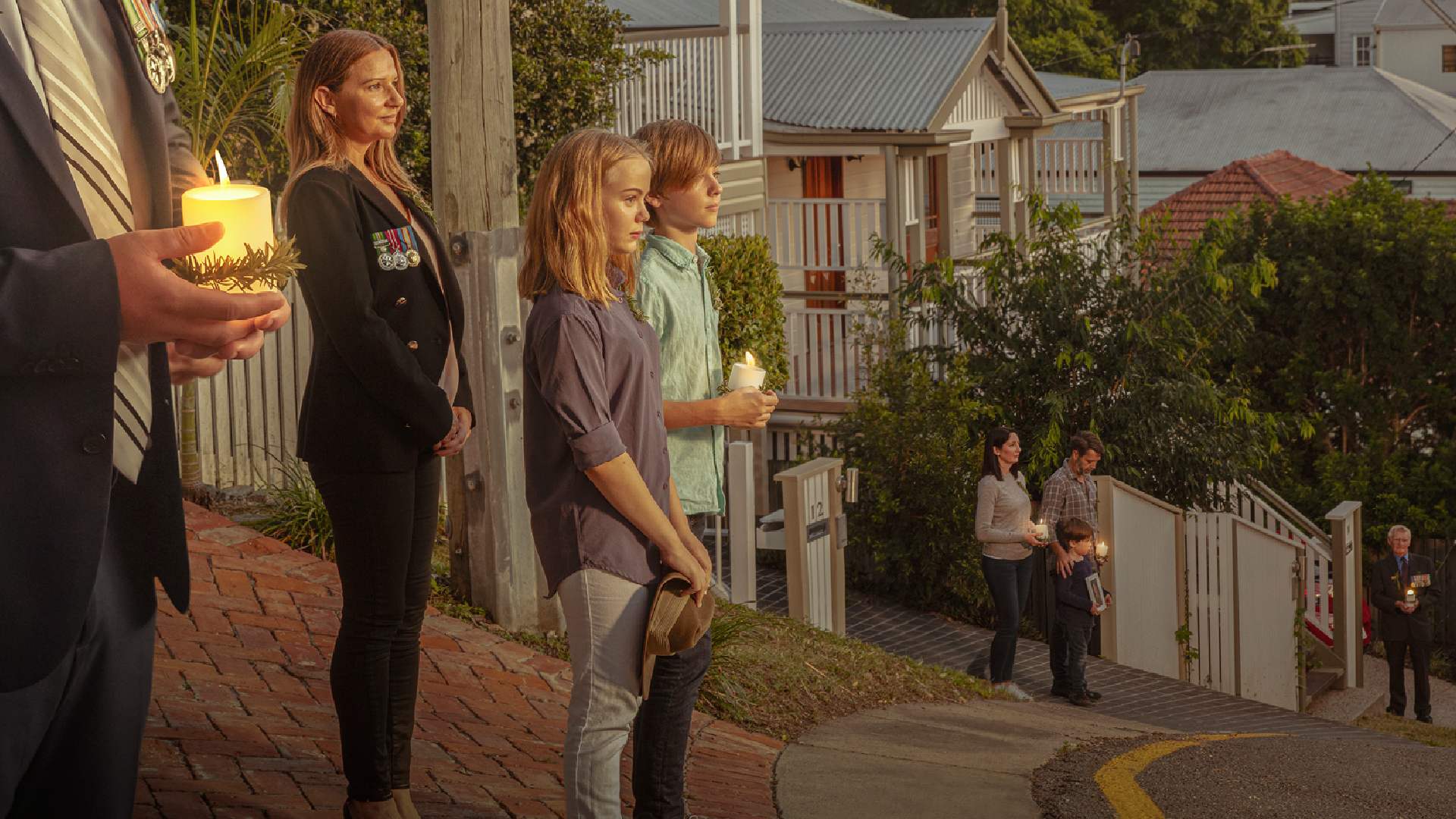 'LIGHT UP THE DAWN' FROM YOUR DRIVEWAY
RSL clubs nationwide are also encouraging people to once again 'light up the dawn' by bringing the ANZAC spirit to the end of their driveways — just like many did last year when heavy COVID-19 restrictions were in play. You're invited to light a candle, don a red poppy and honour the ANZACs from wherever you call home, taking a moment to remember those who've served our country, perhaps while streaming a live service on your device. You can find all the details online.

PLAY A NATIONAL SPORT: TWO-UP
Take advantage of one of the only days in the year when this national sport is legal and squeeze into one of many Melbourne pubs and RSLs hosting this beloved ANZAC Day tradition. Convert those notes into gold coins, place your bets and watch those sacred two-up coins fall. We recommend hitting up one of more than 100 RSLs across the city — or one of the pubs below — for a spirited crowd and discounted brews.
The Corner Hotel will be open from noon, screening the AFL and hosting two-up in its carpark beer garden. And over in St Kilda, Land of Plenty's two-up competition is being hosted by the folks from Shit Pub Trivia — apart from two-up, expect to find fundraiser cocktails, cold beers, and footy played live and loud on the big screens.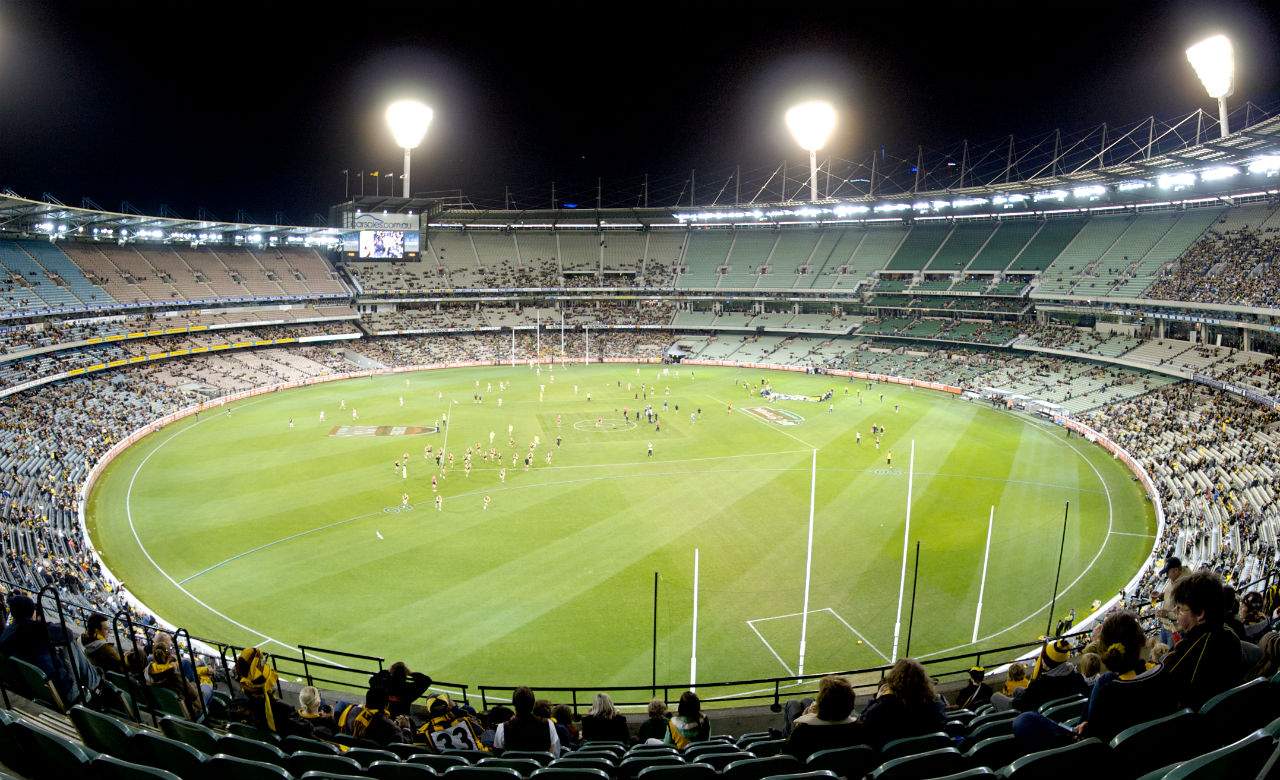 WATCH A NATIONAL SPORT
Apart from the grand final, the ANZAC Day clash between Essendon and Collingwood is the biggest — and busiest — game on the AFL calendar. Some background for the uninitiated (or just some facts to throw at your mates during the ad breaks): the first ANZAC Day clash happened back in 1995, and it ended in a draw with both teams on 111; Collingwood has won 15 matches, while Essendon sits on 9.
Tickets are, of course, pretty much sold out, but you'll be hard-pressed to find a pub in Melbourne that's not screening the game. We suggest heading to the Imperial Hotel where you can reserve a spot in front of a big screen and enjoy some legit pub grub while you're at it. Or, head Northside to the Robert Burns Hotel, which is slinging $10 burgers, playing the match live and loud, and promising a 30-minute bar shout if Collingwood wins.


EAT FREE ANZAC BISCUITS
Nutrition-focused cafe Serotonin Dealer is all about boosting their diners' feel-good brain chemicals through colourful, plant-based fare. And on April 25, the venue's giving you even more reasons to feel happy — it's handing out a bunch of free ANZAC biscuits to its guests. To get yours, simply book a table here and head in to enjoy a meal on ANZAC Day.

CELEBRATE MATESHIP AT A BREWERY
This ANZAC Day, Abbotsford brewpub Bodriggy is celebrating the good stuff with its Mate-Ship Sunday party, which kicks off at noon. Swing past to see the footy playing live and loud on the big screen, before settling in for some tunes. The beers and Latin American eats will be flowing, upstairs bar Stingrays will be serving stand-up comedy from 6pm, and you'll even have the chance to win yourself a meat tray in the day's raffle.

CATCH A SET AND HAVE A BOOGIE
If you're looking to kick on once the two-up and footy excitement dies down, you'll find plenty of live tunes and dance floor action happening right across the city this Sunday. The Burn City Disco crew is taking over Bourke Street Courtyard from 2pm until late, dishing up sounds from the likes of Edd Fisher and Steve Bleas. And Glamorama's decks will be thumping to tunes from Spacey Space, Anyo and Bella Claxton, with doors open from 1pm.
Published on April 23, 2021 by Concrete Playground