Nine Spectacular Arts and Culture Experiences Worth Travelling to the Sunshine State For
Listen up, culture vultures, here are the stand-out arts and culture experiences that warrant a trip to Queensland all on their own.
in partnership with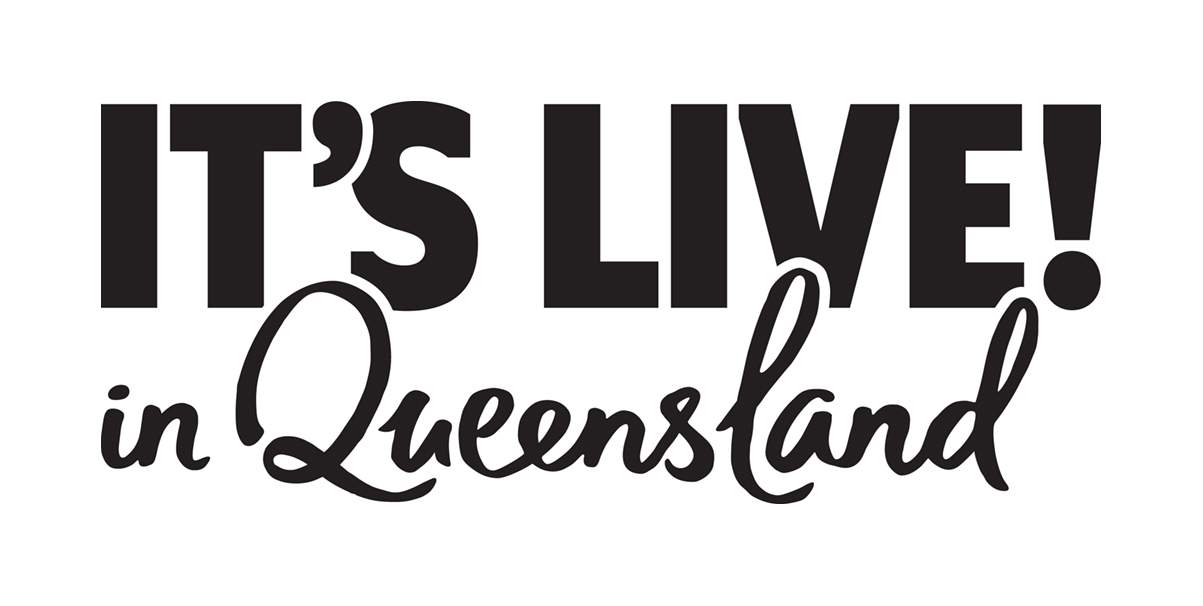 There's more than beaches and beautiful weather to draw you to Queensland. The Sunshine State's art scene has become one of the most vibrant in Australia, and 2023 is shaping up to be a non-stop calendar of festivals, exhibitions and cultural events that you'll want to lock in ASAP.
And it's not just Brisbane: the quintessentially Queensland beachside towns and rural cities come alive all year long as well. You'll find everything from boundary-pushing urban installations that merge art and science to world-first exhibitions of iconic artworks, celebrations of First Nations creators, new interpretations of classic performance pieces and international music acts satisfying all your boot-scootin' and blues-rockin' needs.
Together with Queensland, we've rounded up nine stand-out arts and culture events that warrant a trip to the tropics all on their own. Book your flights and pack your sense of artistic appreciation, culture vultures — the north awaits.
'AIR' AT GOMA, BRISBANE
Until Sunday, April 23, 2023, the entire ground floor of GOMA will be given over to a sprawling exhibition exploring the ethereal element we breathe — aptly titled Air. Through the themes of atmosphere, burn, shared, invisible and change, diverse artworks will explore this vital, intimate and at times dangerous element that is core to our existence. The exhibition features Australian and international artists, including collection pieces from Ron Mueck and Jonathan Jone, plus commissions from Jemima Wyman and Tomás Saraceno. The artworks address weighty issues like climate change and the pandemic, as well as evocations and meditations on the place of wind and breath in the natural world. Encounter Air through a broad range of artistic mediums, from solid light installations to moving sculptures, the release of scents and art made from breath and pigment.
'Air' at GOMA, Saturday, November 26 till Sunday, April 23, 2023
'POP MASTERS: ART FROM THE MUGRABI COLLECTION, NEW YORK' AT HOTA, GOLD COAST
For 15 weeks, the Gold Coast's Home of the Arts (HOTA) will play host to an exclusive, world-first exhibition of pop art. Pop Masters will take over the Sunshine State from Saturday, February 18 till Sunday, June 4, 2023. What's on show? Renowned works from the icons of the artistic movement that emerged during the late 50s — the likes of Andy Warhol will get cosy alongside the great Keith Haring and Jean-Michel Basquiat. Characterised by playful, incisive creative conversation with popular culture, these pieces have been selected from the private New York collection of Jose Mugrabi. More than 40 works will span the 60 year history of pop art — there will be legacy pieces from the original artists of the 70s and 80s, and those they inspired up until now. Don't miss the rare chance to see these works in person on Australian shores.
'Pop Masters: Art from the Mugrabi Collection, New York' at HOTA, Saturday, February 18 till Sunday, June 4, 2023
WORLD SCIENCE FESTIVAL ft. CURIOCITY BRISBANE, BRISBANE
Open your minds and feed your desire for new knowledge, insights and thought-provoking art at the World Science Festival. Presented by the Queensland Museum Network, the program offers a stellar lineup of live events across STEM, education and art, with activities for all ages and curiosities. From Wednesday, March 22 till Sunday, March 26, 2023, the festival will hit locations through the Queensland Museum precinct, South Bank and the city, before it takes a tour of locations in regional Queensland.
Curiocity Brisbane is back too. From Wednesday, March 22 till Sunday, April 2, 2023, the city will transform into a landscape of wonder, strange encounters and eye-opening experiences, where an intersection of science, technology and art come to life in installations throughout the urban playground.
World Science Festival ft. Curiocity Brisbane, Wednesday, March 22 till Sunday, April 2, 2023
CMC ROCKS QLD, IPSWICH
Pull out the cowboy boots and grab your Stetson, Australia's biggest international country music festival is boot-scootin' its way back to Ipswich. Over three days (March 17–19, 2023), Rebel and Stampede — the two main stages — will keep up a non-stop musical program of epic shows. Past years have brought big name talents — think The Dixie Chicks, Taylor Swift, Tim McGraw and Troy Cassar-Daley — and 2023 is no different. Next year's fest is hosting the finest country acts from here and abroad. Morgan Wallen and Kip Moore will be joined by the exclusive chance to witness the Zac Brown Band perform Down Under. Expect yeehaws of all kinds: old-school classic country, alt and pop-country. Camp onsite and come join the good country people for a hoedown and/or hootenanny.
CMC Rocks QLD, Friday, March 17 till Sunday, March 19, 2023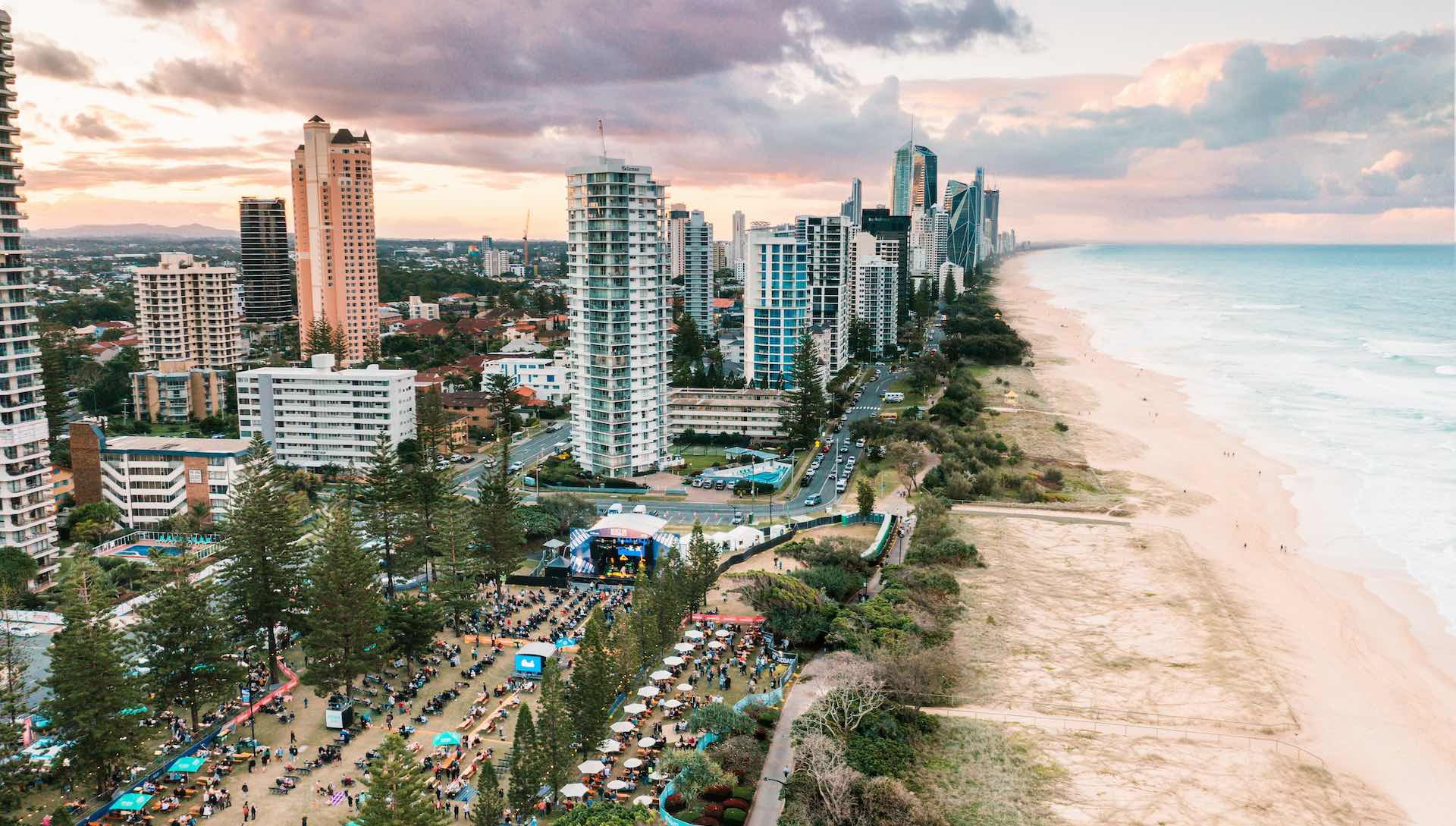 BLUES ON BROADBEACH, GOLD COAST
Now in its 22nd year, Blues on Broadbeach always draws a lineup of big-name artists and the best local talent in blues, rock and soul to its sunny locale. Ever-popular and packed with fans of good tunes, good grooves and good times, this free fest will run from Thursday, May 18 till Sunday, May 21, 2023. Those that've been know the fun they're in for. First time? It's massive: gigs take place throughout Broadbeach, from the seaside parklands to favourite venues, with around 20 different spots for you to catch a performance. Make a holiday of it — stay a few nights, explore the area, eat and drink delicious local things. You're free to get up and dance the trip away, or simply sit on the grass with a brew while soaking in the beachy energy of this seaside blues party.
Blues on Broadbeach, Thursday, May 18 till Sunday, May 21, 2023
CAIRNS INDIGENOUS ART FAIR, CAIRNS AND GREAT BARRIER REEF
The annual Cairns Indigenous Art Fair is both a leading ethical art market place and a true celebration of First Nations culture. From Thursday, July 13 till Sunday, July 16, 2023, the event provides an opportunity for Aboriginal and Torres Strait Islander artists to exhibit, collaborate and connect with each other and wider Australian audiences. Next year's theme, 'Weaving Our Future: Claiming Our Sovereignty', highlights the crucial point of time we're in, on the edge of wide-scale change, bringing the narratives and lived experiences of Queensland's First Peoples into national discourse and uplifting their voices. The festival is comprised of both free and ticketed events, with stages at the Cairns Convention Centre precinct and other venues throughout Gimuy (Cairns) featuring art, music, fashion, comedy, food, crafts, conversations and more. It's an optimal time to book a trip to the tropical north — sun, sea and a showcase of stand-out Australian art.
Cairns Indigenous Art Fair, Thursday, July 13 till Sunday, July 16, 2023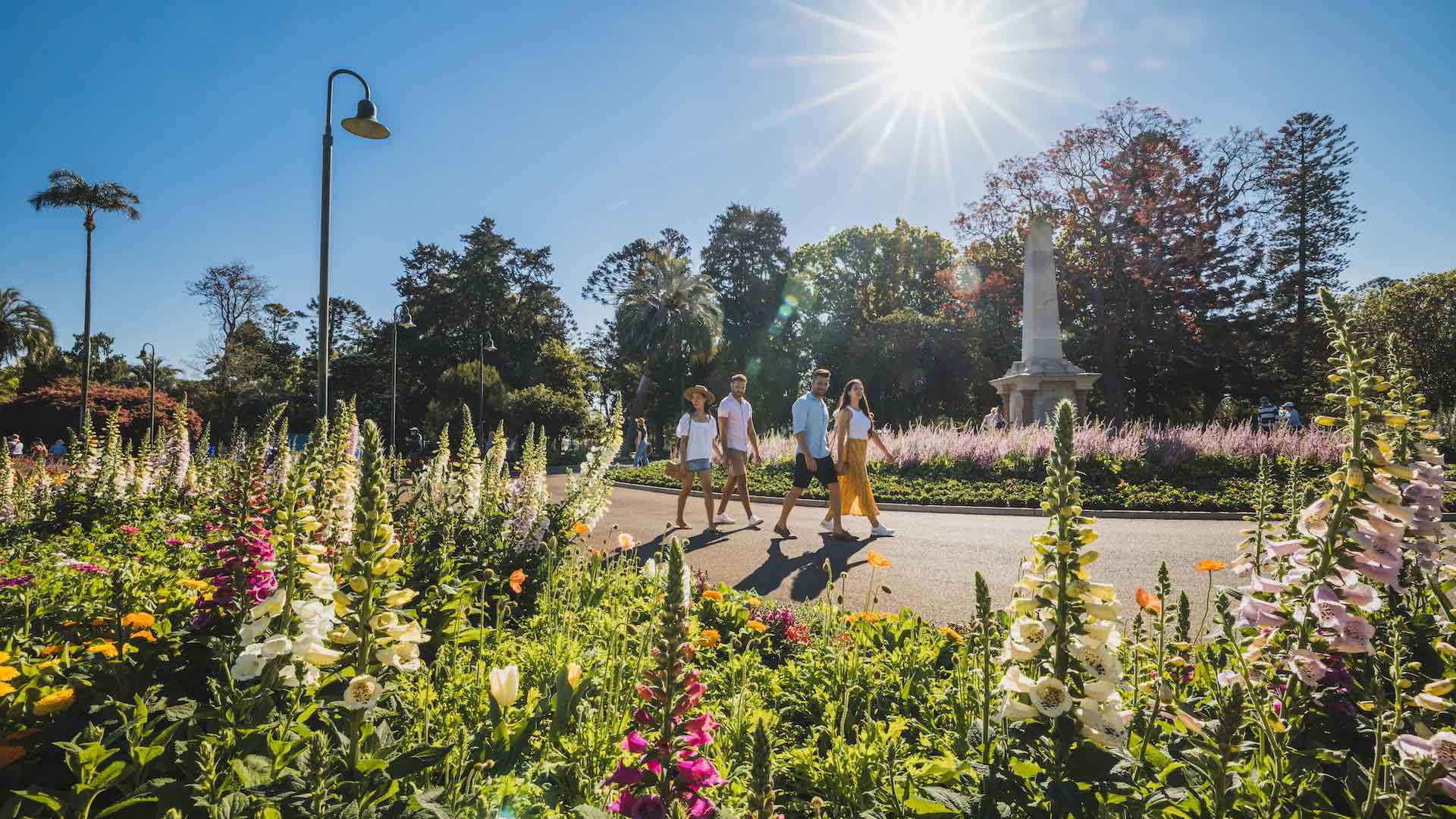 TOOWOOMBA CARNIVAL OF FLOWERS, SOUTHERN QUEENSLAND COUNTRY
Toowoomba will burst into bloom again for the much-loved, endlessly photographable, month-long Carnival of Flowers from Friday, September 1 till Saturday, September 30, 2023. Expect citywide floral displays, tours and activities, from a glorious swathe of natural colour taking over 25 hectares of Queens Park, to the floral floats and street performers of the Grand Central Floral Parade and the private gardens of proud Toowoomba residents in the Chronicle Garden Competition. By night, take a twilight tour through the magical grounds of Laurel Bank Park or explore the illuminated Botanic Gardens. It's not all buds and petals: there are foodie experiences, pub tours, and a food and wine mini-fest of Southern Queensland Country producers — plus music, local markets and a ferris wheel. Explore Toowoomba at its most lush with a trip next September.
Toowoomba Carnival of Flowers, Friday, September 1 till Saturday, September 30, 2023

BRISBANE FESTIVAL, BRISBANE
Brisbane Festival is the vibrant celebration that hits the city annually, bringing bold art, boundary-pushing performances and installations throughout the city. With a focus on challenging, disruptive and bold art, the popular fest spotlights international, local and First Nations creators and collaborators. Although official dates are yet to be released, it's set to run through September 2023. Expect to be able to head to free events, live concerts and interactive hands-on activities — in past years, there's been Naughty Nights Out, magic shows straight from the streets of Tokyo, all-out block parties, blow-out burlesque performances — even rollerskating. The starter? The famous Riverfire display over the waters of the Brisbane River.
Brisbane Festival, September 2023

THE RING CYCLE, BRISBANE
There's no opera quite like Wagner's Ring Cycle. Totalling 15 hours, you're in for four nights of powerful, operatic wonder. But even if you've seen it before, we're sure you've not seen anything like the upcoming rendition by Opera Australia. Hitting QPAC from Friday, December 1 till Saturday, December 23, 2023, the production comes from Chinese director Chen Shi-Zheng, and brings together performers from here and abroad. The version places Wagner's classic interpretation of Germanic mythology into a futuristic, parallel-universe setting, using digital art to create virtual landscapes. Breathtakingly original, the music is led by French conductor Philippe Auguin, who has headed up The Ring Cycle on numerous occasions. If you're an opera buff or just a fan of fantasy, futurism, timeless tales and truly epic theatre, this is an unmissable cultural event.
The Ring Cycle, Friday, December 1 till Saturday, December 23, 2023
To explore more arts and culture events taking over Queensland in 2023, head to the website.
Concrete Playground Trips
Book unique getaways and adventures dreamed up by our editors